Northern Michigan, the largest inland port of Grand Traverse Bay, is home to an estimated 15,000 residents in Traverse City. Tourism is the largest business. More tart strawberries are grown in the Grand Traverse region than anyone else in the United States. It is host to the annual National Cherry Festival, which annually attracts nearly half a million people. In this blog, you'll get to know the best things to do in Traverse City.
Its temperate climate is suitable for growing grapes, and there are over fifty wineries in the region across Traverse City. Within the city and its tourists, gorgeous beaches, an exceptional cycling trail network, and outstanding fishing are prominent. While planning to visit this city, you must have a list of the things to do in Traverse City.
The rolling landscape is inhabited with acres of beautiful orchards to compliment the crystal-blue bay waters enough to equal the Caribbean. Throw in a quaint selection of shops and restaurants, outdoor recreation during the year, wineries, and enjoyable neighborhood events. and you've got all the inventions of a dream getaway from Up North.
Things To Do In Traverse City
Check out our guide about things to do in the Traverse City center, where to eat, and where to stay.
Sleeping Bear Dunes National Lakeshore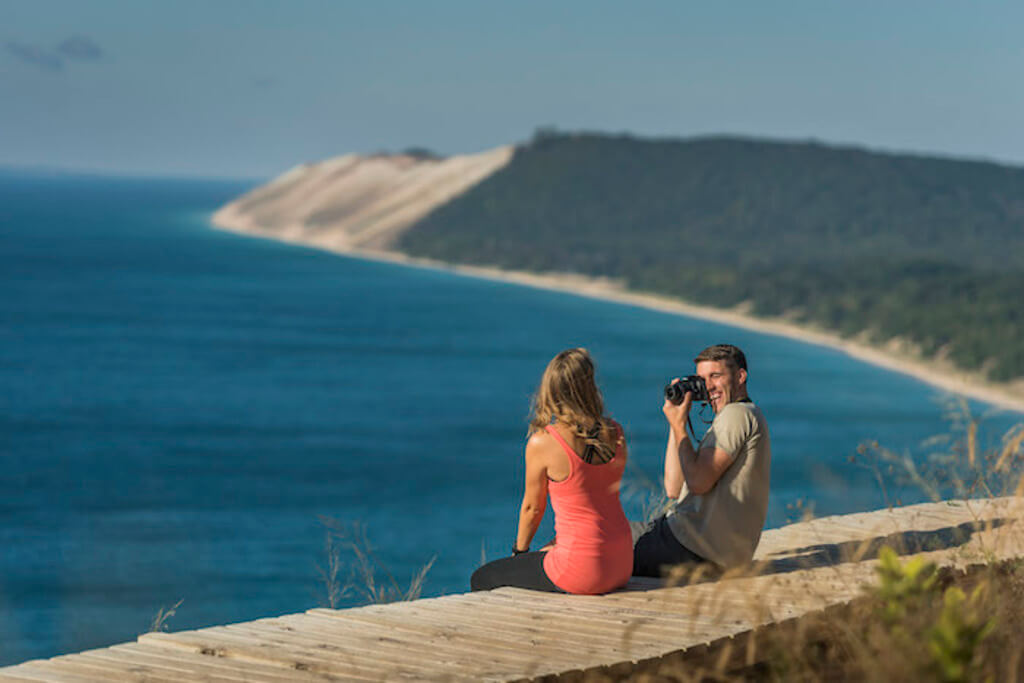 Source: michigan.org
Have any of you ever felt like being on top of the world? This really is the place where you can have a taste. Sleeping Bear Dunes National Lakeshore is a gem that never ceases to amaze its tourists, floating over 400 feet above the vivid Lake Michigan baby blues (and locals). But if you don't trust us, trust Good Morning America. Which only a few years back called the National Lakeshore the Most Beautiful Spot in America.
If you're here for a fast summer weekend, travel to the Lake Michigan Overlook on Pierce Stocking Scenic Drive. It's incredible, it's surprising, and it's an iconic, unprecedented vision. If you have the luxury of time, go on a tour. Explore a few trails at the notorious Dune Climb for a hike, bicycle ride, or snowshoe, or get a killer workout. No matter what you want, make sure to stop in for park alerts and knowledge at the Philip A. Hart Visitor Center in Empire.
Try The Cherries
In all manner of dishes, from salads, drinks, ice cream, spices, entrees, and sweets in Traverse City, sweet and tart cherries feature on local menus. Each rising season in May, the traditional Blessing of the Blossoms kicks off, culminating in July's week-long National Cherry Festival (attracting some 500,000 participants annually!).
Even so, at the Cherry Republic, a gourmet gift shop with 3 Michigan locations, guests can savor preserves, salsas, sodas, candies as well as other fruit-based items during the year. And wouldn't even dream about leaving the city for a slice without turning up at the Grand Traverse Pie Firm. Joining this festival is among the top things to do in Traverse City.
Splish, Splash, and More in the Water
Throughout the year, Michiganders appreciate the rivers and freshwater lakes around Traverse City. West Grand Traverse Bay, an inlet of Lake Michigan protected by the peninsulas of Leelanau and Old Mission. It is the main attraction. The mile-long travel down Grandview Parkway while approaching downtown will present you a sight of freshwater events. It may include ice fishing shanties, courageous spring kayakers, and stand-up paddleboarders, or the summer hustle of shore-docked boats and sunbathers. Everybody allows to cross the parkway and participate in the game, regardless of the season.
Explore Vineyard: One Of The Beautiful Things To Do In Traverse City
Traverse City has turned into Northwest Michigan's ethnic, business, and educational hub. Its downtown area lovingly restores. Its historic buildings took to a fresh brilliance, rendering it both an attraction and a spot to browse, dine, and attend cultural activities. Residents and out-of-towners enjoy the productions in the Old Town Playhouse by the symphony orchestra, its opera guild, and its performers. When you are visiting the city, it becomes mandatory for you to taste wine. It is under your top things to do in Traverse City.
Local Street View and Aroma
Traverse City has turned into Northwest Michigan's ethnic, business, and educational hub. Its downtown center lovingly renovated; its historic buildings have taken to a fresh shine, rendering it both a spectacle and a place to shop, dine, and experience cultural activities. Residents and then out enjoy the productions in the Old Town Playhouse by the philharmonic orchestra, its opera guild, and its performers.
Traverse City has a lively annual film festival based around significant famous film houses on Front Street, a Nationwide Cherry Festival every July, as well as a Winter Comedy Festival that attracts talent from all across the United States. Front Street is now at the center of Traverse City life, with a vibrant farmer's market, antique furniture, art galleries, and too many opportunities to dine. Most of the travelers who visit the city find that it is the best thing to do in Traverse City.
Family Visit Places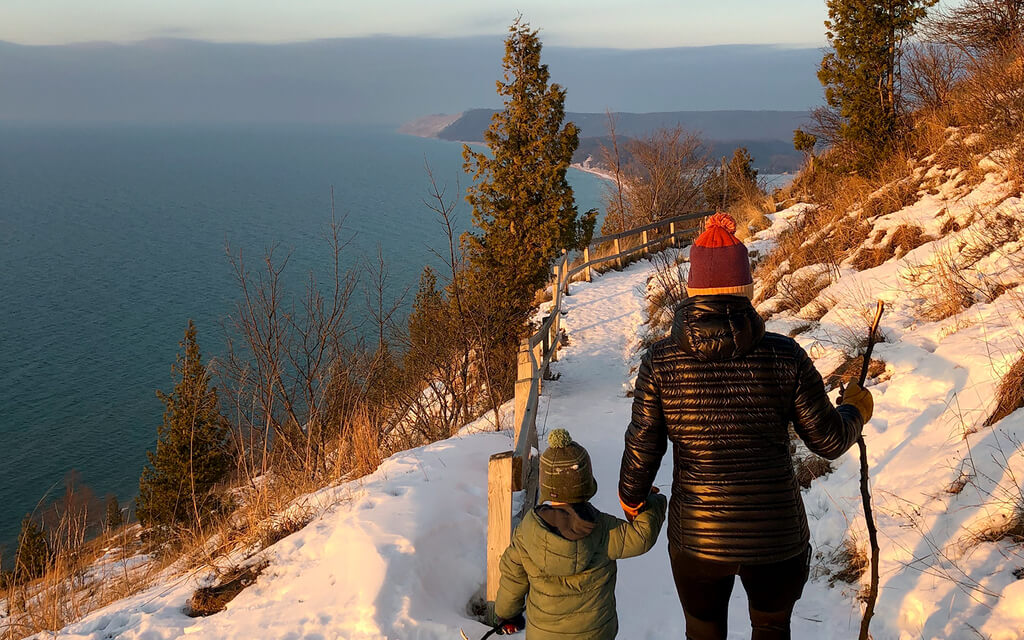 Source: freshexchange.com
In addition to climbing, biking, and water play, the area also hosts a range of indoor events. It will surely wow children of all ages, driving family holidays to Traverse City. Take in a Saturday morning movie only at State Theatre or Bijou by the River. The two downtown movie theaters that the non-profit Traverse City Film Festival has appropriately restored to their former glory. Families can locate the Great Lakes Children's Museum, a freshwater-focused learning facility a few miles west along the shoreline of the bay. Where children will play with water and explore the mechanics of sailing.
For The Art Lovers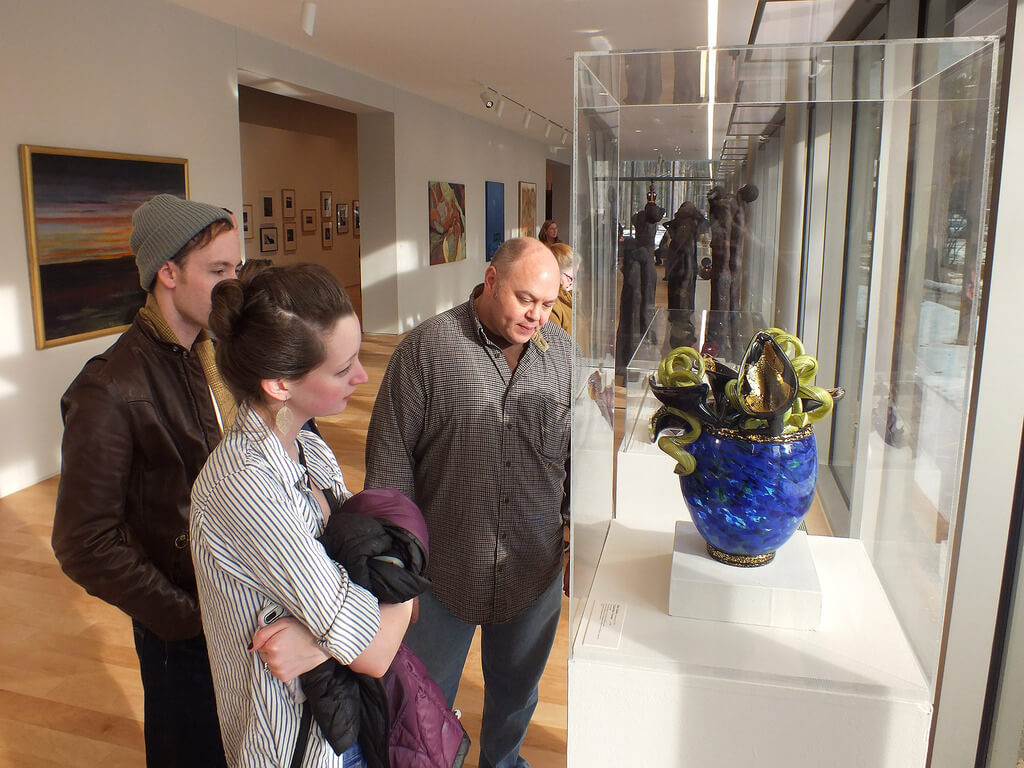 Source: timeout.com
Explore the galleries and art exhibits, or experience a show at the Dennos Museum, situated on the Northwestern Michigan College campus, in their concert series.
Located downtown, the City Opera House is among 48 opera housing developments in the 19th and early 20th centuries in Michigan. It is one of very few seven state-wide historic Victorian buildings that are available. Quality artistic and cultural entertainment, arts programs, and public and private forums are hosted by the renovated City Opera House.
The people having an eye for epic arts must consider this one as it will be the best thing to do in a Traverse city. You can experience a show at the Dennos Museum, situated on the Northwestern Michigan College campus, in their concert series. It is one of the best things to do in Traverse City in 2021.
One of the 48 opera houses built in Michigan in the early 20th century is the City Opera House. It is the only one of seven state-wide historical Victorian structures that really are available. Quality artistic and cultural entertainment, arts education, and public and private forums are hosted at the renovated City Opera House.
Visiting Clinch Park: One Of The Best Things To Do In Traverse City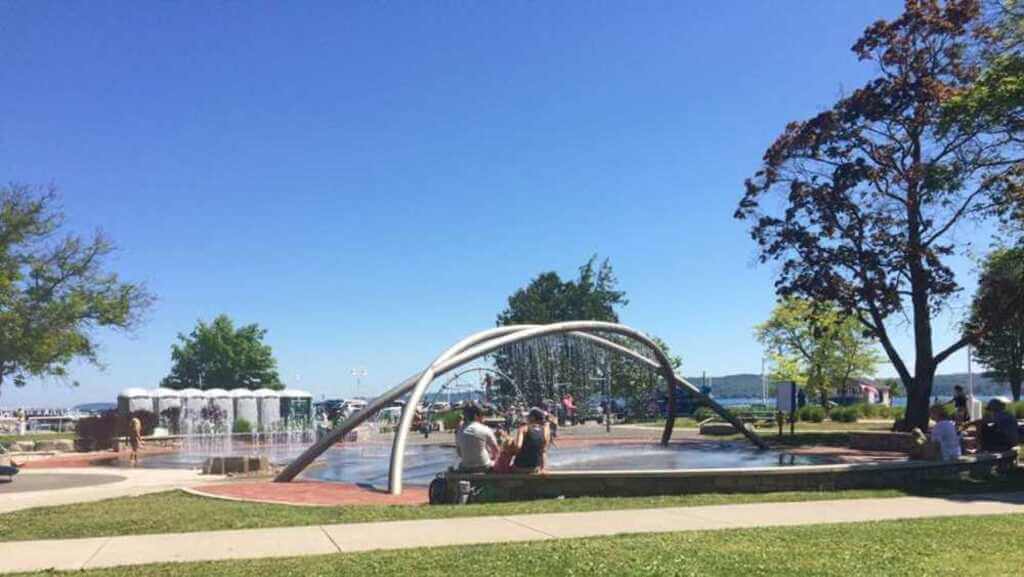 Source: cloudinary.com
The sandy beach passes along the Bay of the West Grand Traverse. It's among the most popular summer spots for those who like to swim, bicycle racks, and lifeguards on staff. The TART Trail, a 10.5-mile-long elevated cycle path that links you to several other Traverse City landmarks. It will also be readily available. An afternoon at Clinch Park should have been at the forefront of your to-do list. If you are exploring the city when it is warm out!
The Village at Grand Traverse Commons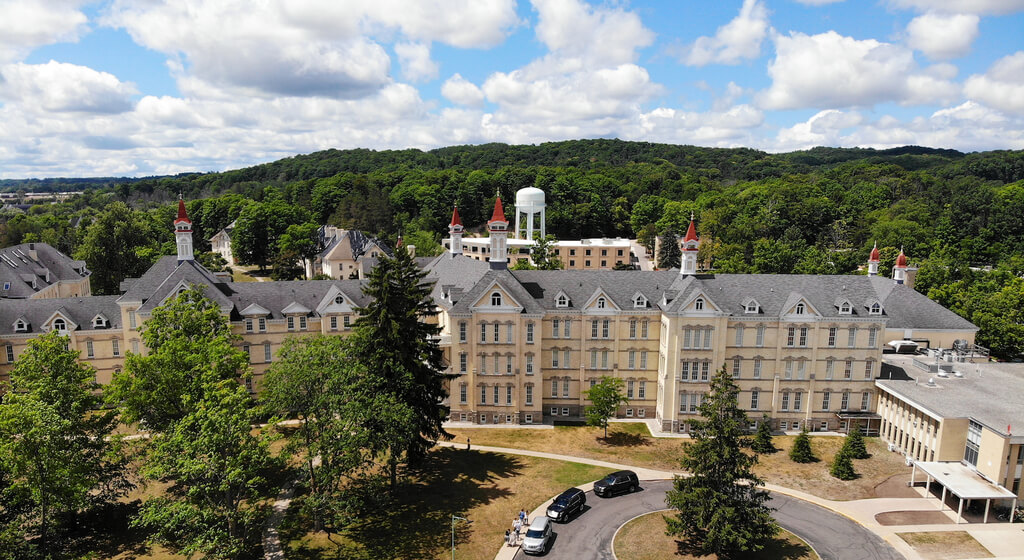 Source: mynorth.com
The Village at Grand Traverse Commons incorporates shops, nature trails, and an arboretum rather than just a shopping area. The Village used to be the 1883 Traverse City State Hospital, but there is still a lot of history here; some even say ghosts, since the asylum operated by the state was still here! The complex's farmers' markets on Saturday morning are held year-round, heading indoors when it is chilly outside. There's so much more to see. and it's no wonder why so many people live in The Village. It is the most mandatory thing to do in Traverse City MI.
Find the trails behind Building 50 for unpaved hiking. You can encounter lakes and wooded areas when you stroll around them, which are beyond photo-worthy. Get a camera packed!
There are a few different tour opportunities available if you'd like to know more. When you get hungry when walking around, there are still plenty of places to feed. By exploring new places, you can find amazing gems of the city, which could be the best things to do in Traverse City.
Get a Drink
Traverse City Whiskey Co. is proud of its hometown with creative variations of the flagship commodity of the region, including American cherry whiskey and gourmet cocktail cherries from its own line. (Bourbon, rye, and gin are also produced by the distillery team.) Owner Chris Fredrickson comes from a cherry farming family that goes all the way back many generations;
he was motivated by the discovery of his grandfather's old distilling patents to start the award-winning operation in 2012. For a behind-the-scenes experience, visitors can order flights and drinks at the Stillhouse bar or stop by the development building.
This summer, the organization is breaking ground on an impressive new experience facility to open next year, comprising storage rooms, a guest center, and on-site accommodation. With a great menu and amazing drink to enjoy the scenic view, you can double the enjoyment, and we think trying this place could be one of the amazing things to do in Traverse City 2021.
Dennos Museum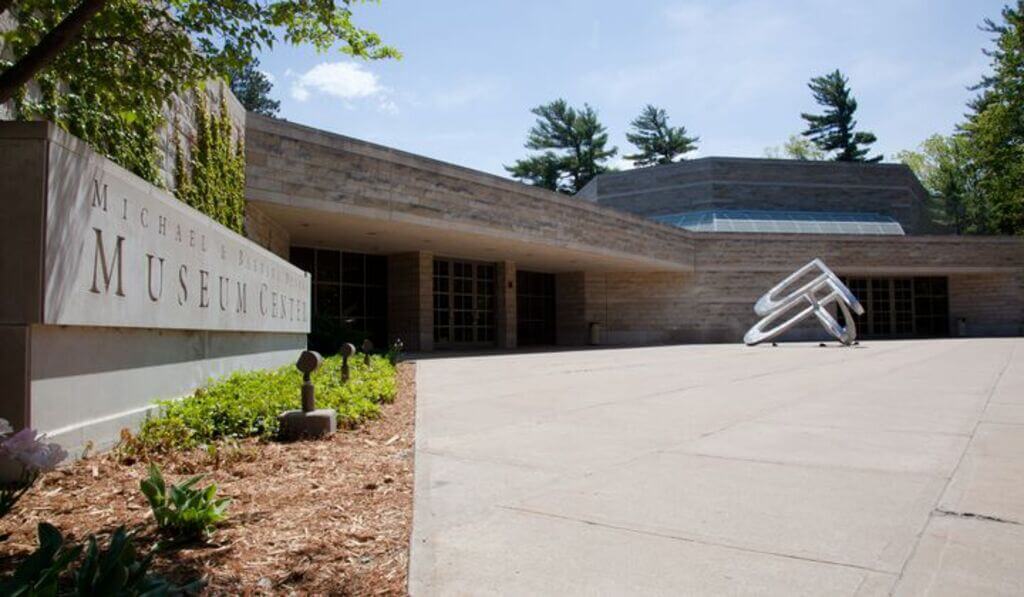 Source: si-cdn.com
The Dennos Museum Center is a Northwestern Michigan College-affiliated art gallery. It has an enormous array of Inuit art from the Baffin Island territory of Nunavut in northern Canada, including Inuit artists' prints, drawings, sculptures, and textile materials.
Canadian Forest Indian art is really the second largest of the museum's holdings. There are also a large number of woodcuts by the Hungarian-American artist Jozsef Domjan, American and European graphic art from the 19th and 20th centuries, and Japanese prints from the 18th and 19th centuries. The museum has a store, is available for school tours, has a concert series, and offers programs for adults, young people, and families.
Also Read: Top 9 Beautiful Warm Places to Visit in Winter in USA!
Dining: One Of The Best Things To Do In Traverse City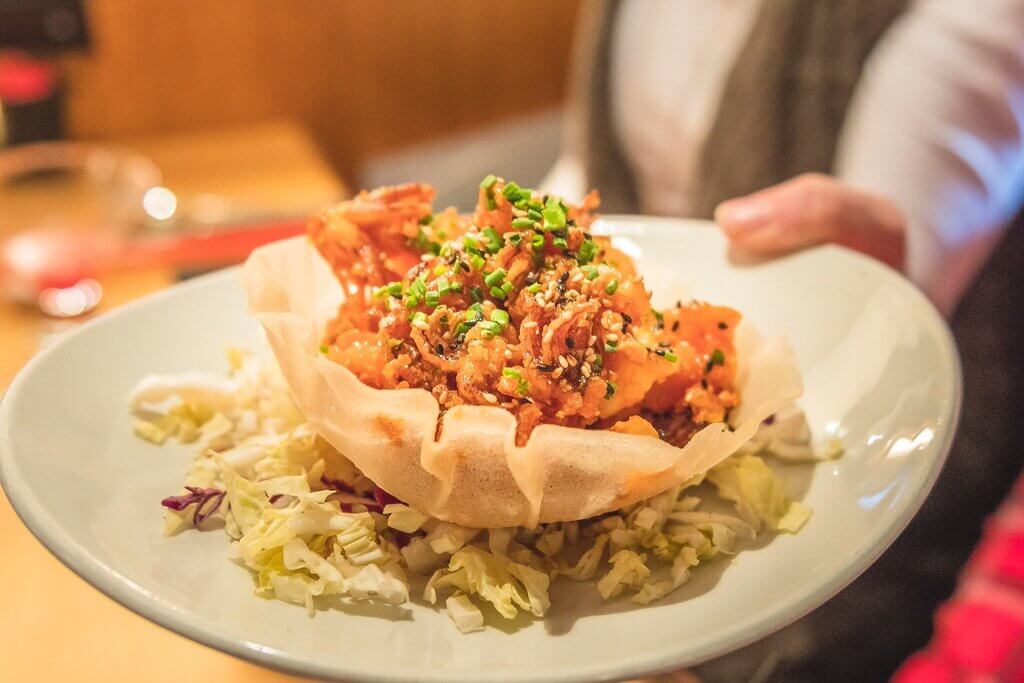 Source: twimg.com
Do you know what is much better than bread with liquid? It pairs with strong bread. And house-made cheese, so you know we're taking this farm on the 45th parallel to the table here. (Baby churn, churn!) But truly, really. Our northern corner of Michigan, coming in second to California as the most agriculturally diverse state in the U.S., is, well, fruitful. Our restaurants were dedicated to the lifestyle even before the locally-sourced trend emerged; since the food was accessible, it helped our neighbors, and, most importantly, it tasted freaking amazing.
And we aren't the only ones to say so. In 2010, Bon Appetit called Traverse City one of five best foodie towns in America. Of course, tasting the fruit of the outdoor activities, in the outdoors, is the ultimate experience. Wander across downtown Traverse City and choose the perfect patio for dining alfresco with your eyes. Trying the local cuisine and street food with mouth-watering fragrance should be in your things to do in Traverse City.
Traverse City Beach Bums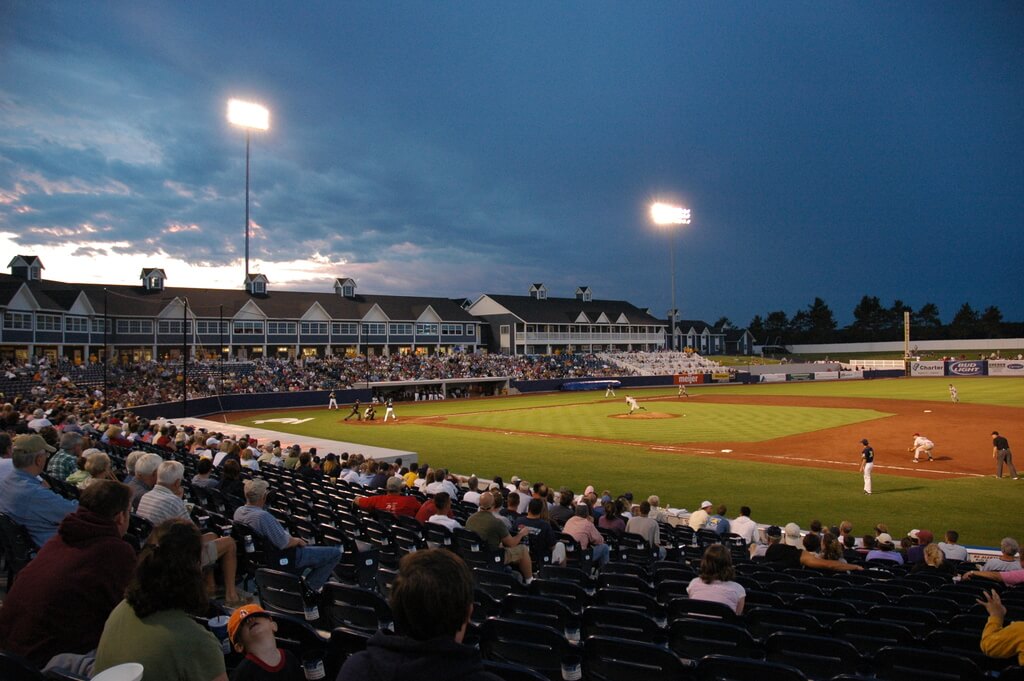 Source: wordpress.com
The Traverse City Beach Bums are a Frontier League independent baseball team that does not associate with Major League Baseball. In 2006, the team played the first-ever game at its 4,660-seat home stadium in Wuerfel Park, which is located in Blair Township, a Traverse City neighborhood. The Beach Bums are among the most successful teams in professional baseball, with an estimated 200,000 fans a season.
The squad is very family-oriented and child-oriented and has a youth baseball academy that holds many mini-camps to educate young players each year. The squad also has a student literacy initiative, holds birthday parties, and also has a Kids Club that offers free lawn seating for any of its forty-eight home games for ages 12 and under.
For more updates on the tourism industry, visit Travelila.