Planning to visit Spain for your next holidays but don't know which city to choose from between Barcelona and Madrid? Then, no need to worry as we will clear out your confusion today in this post. Both Madrid and Barcelona are wonderful cities worth visiting so you should include both in your trip if time permits. If you have limited time and can visit only one city then you should check out the comparison of Madrid vs Barcelona as it will help you to select the right city as per your budget, interests, and places of attraction.
There are a number of parameters on which we will compare both cities and then you can take your own decision to go for anyone. Let us now check out the comparison parameters of Barca vs Madrid to ease up your confusion.
Madrid vs Barcelona: Value for Money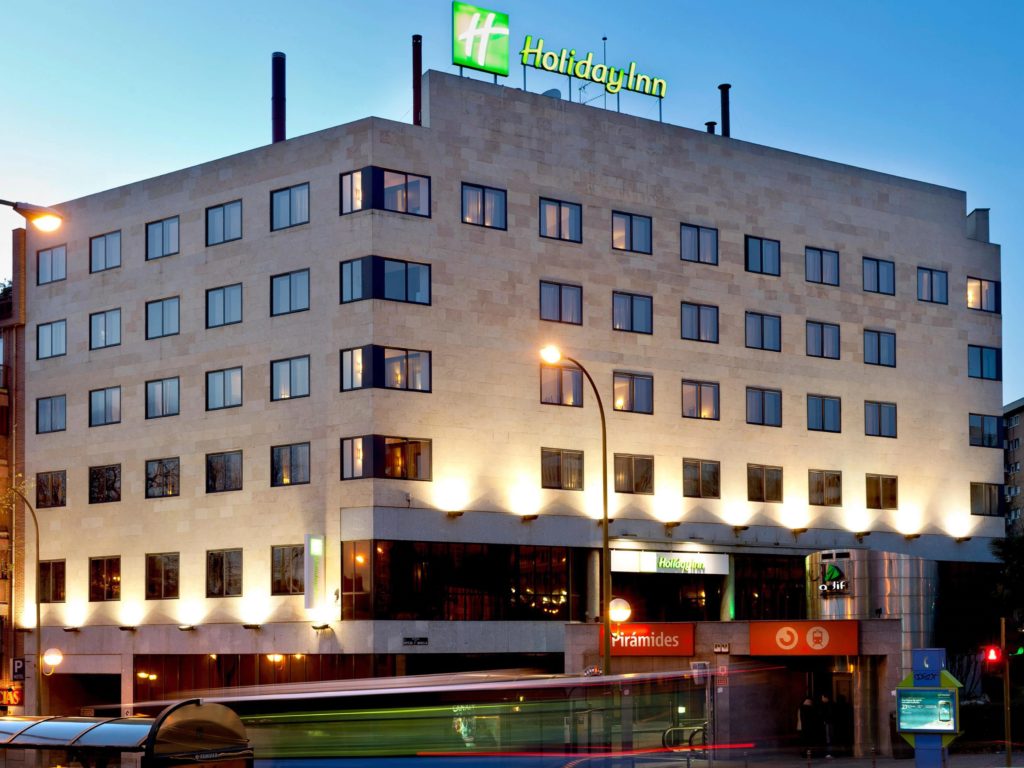 source: ihg.com
If you are looking for a place that is cheap between both then Madrid will win. Madrid is cheaper when compared to Barcelona. The reason for this is that Barcelona has a lot of attractions and so many tourists come over here. If there are too many tourists in the city then obviously the prices are going to get high.
Restaurants in Barcelona are expensive and you will find much more cheap food in Madrid. You will satisfy your hunger in Madrid by spending fewer bucks.
Madrid vs Barcelona: Food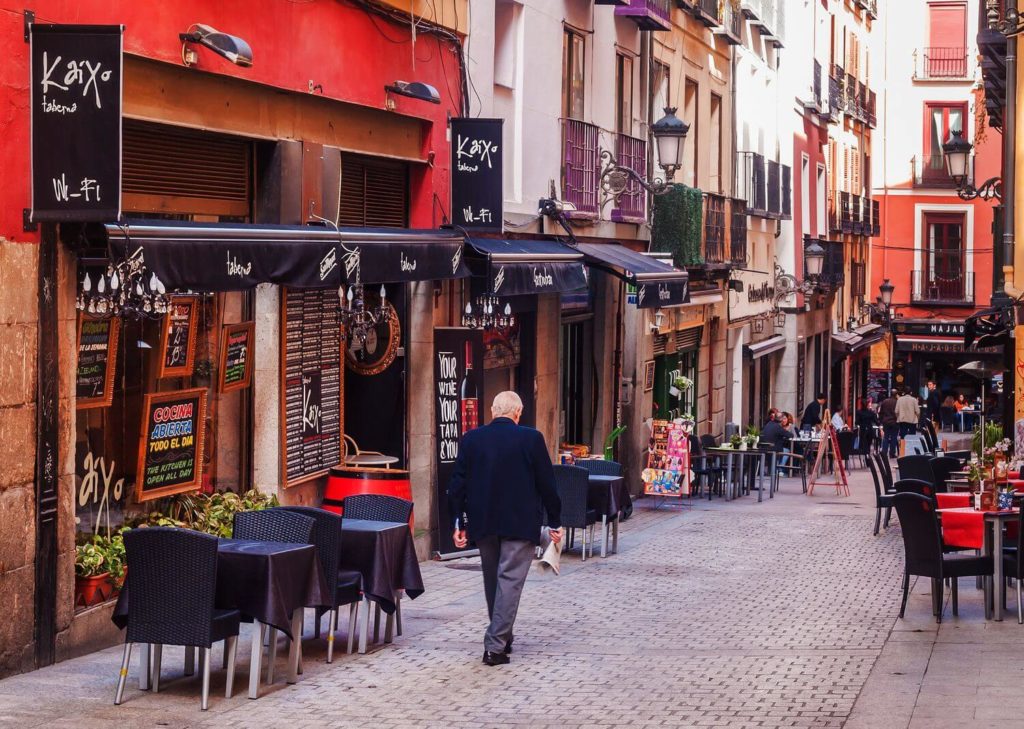 source: pinterest.com
The cuisine that is popular all over Spain is Catalan cuisine. There are fantastic restaurants and bars in both the city. You will find both vegetarian and non-vegetarian food as well.
Barcelona might cost you a little more as compared to Madrid when it comes to food so that is the only reason Madrid wins here otherwise both the cities have really good restaurants that serve tasty and delicious food.
Access to the Rest of Spain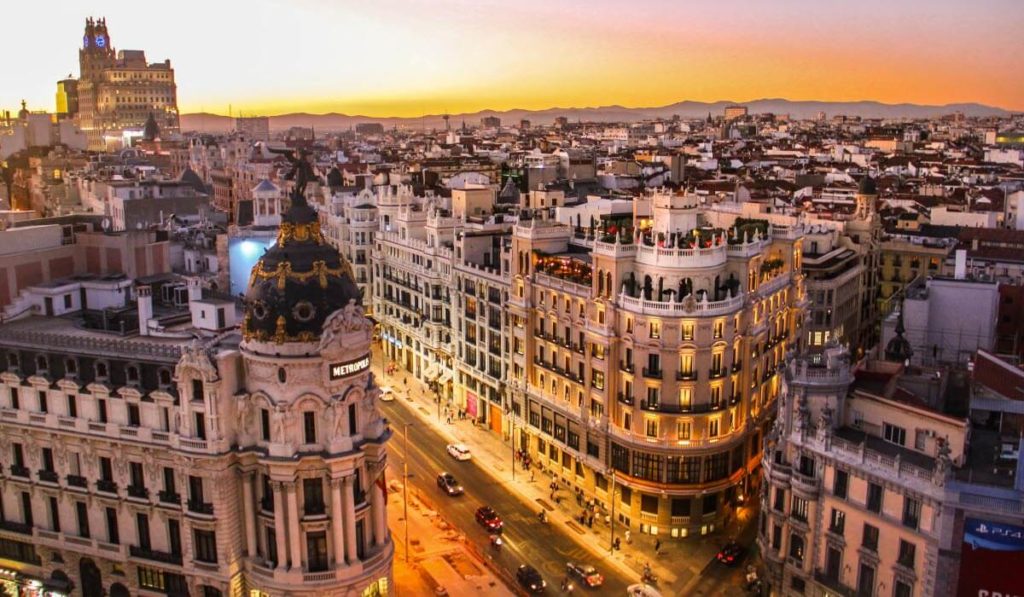 source: business-sweden.com
Now, if you are in any of these cities then you are going to travel to the rest of the part of Spain as well. If you looking for a central location that can provide easy access to other cities then that central location in Madrid. Madrid is indeed in the center of the country whereas Barcelona is located in the Eastern part.
You will get local transportation very easily from Madrid and can travel to any nearby cities. There is an AVE train that can connect you to any Spanish city quickly. There are other normal trains and buses as well.
Beaches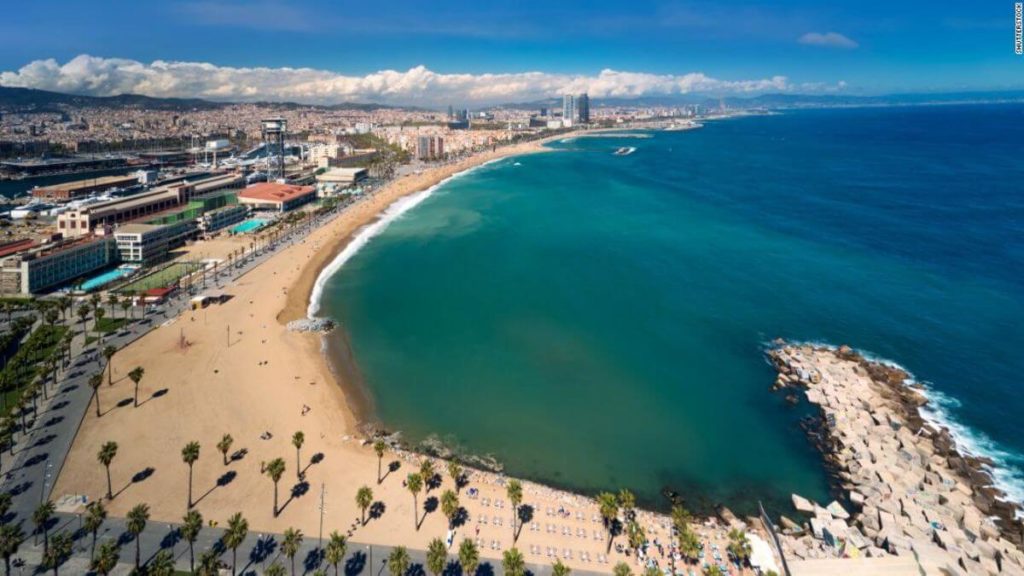 source: lasvillas.ru
Barcelona is situated on the coast so it has a good number of beaches. Madrid is situated in the middle part of the country so there are no beaches. There is an artificial beach in Madrid at the Madrid Rio complex, it is nice but it won't give you a feeling that a real beach is going to give you.
So, if you want to have fun at the beach then Barcelona is the best place for you, there are some good beaches at a nearby distance from Barcelona too so you can visit these places as well. You can go to Sitges where you will find some awesome beaches.
Madrid vs Barcelona: Weather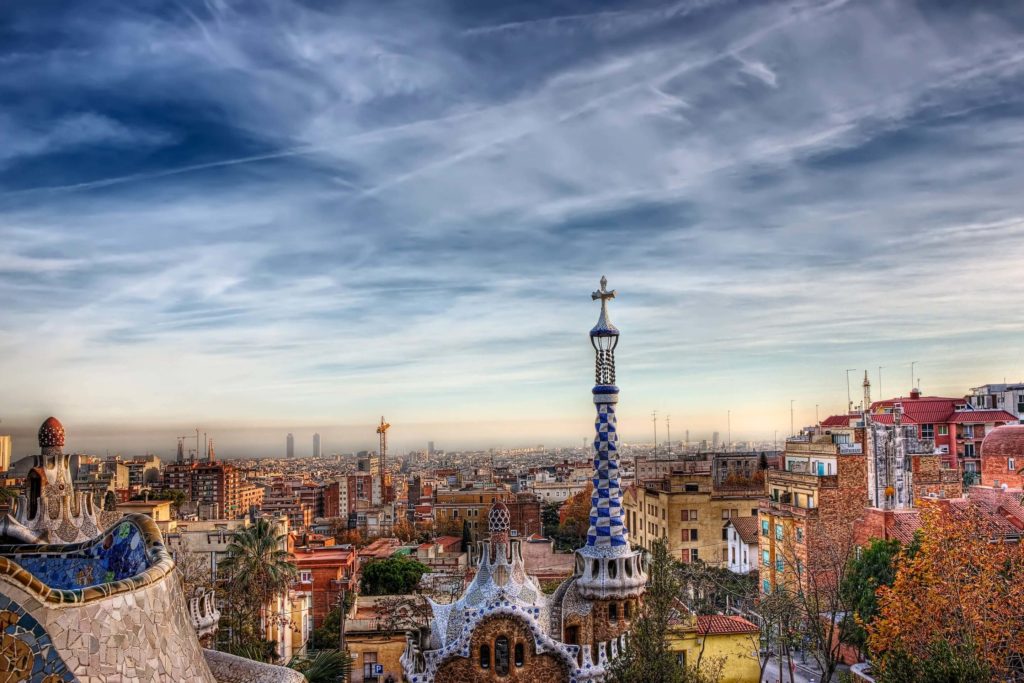 source: telegraph.co.uk
Barcelona is situated on the coast side and so it is having slightly cool weather as compared to Madrid. So, if you are visiting Spain in the summer then Barcelona will be the right place for you as you won't feel too much heat due to the sea. Also, the winter in Barcelona is mild and not too harsh.
Madrid has good springs and falls but when you check out summer and winter over here then you will feel it more severe as compared to the summer and winter in Barcelona. So, Barcelona wins here due to its geographical location at the sea coast.
Monuments with Beautiful Architecture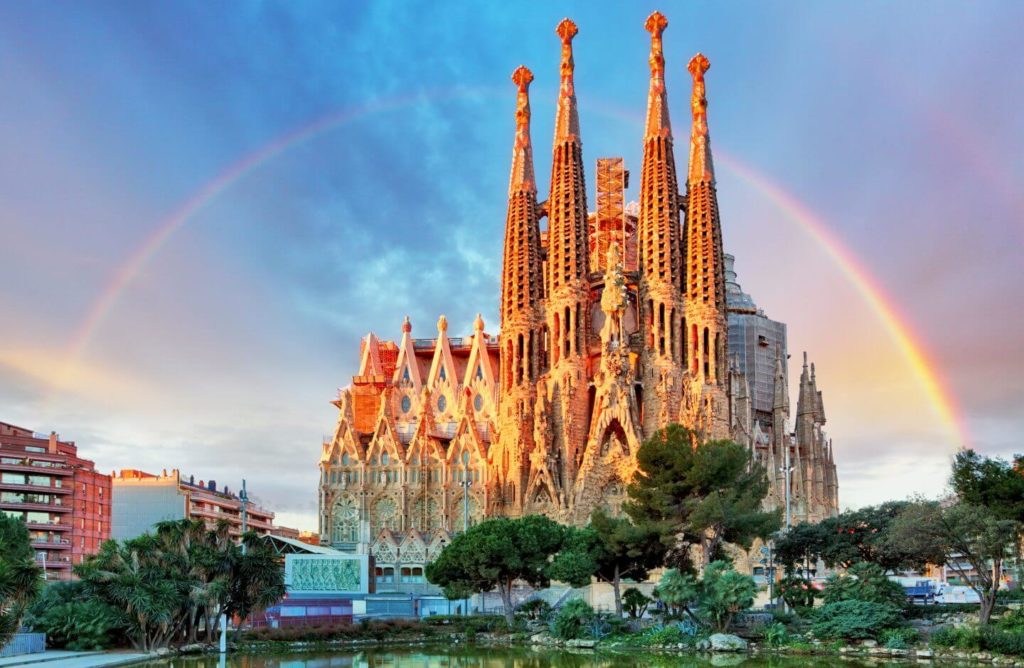 source: 6minutos.com
Tourists love to visit the historical monuments having beautiful architecture. If you are such a person who does have an interest in checking out the buildings with fantastic architecture then Barcelona is the place for you. Madrid is also having some attractive buildings but if we take into account the number of buildings then Barcelona has more.
Gaudi architecture is quite popular in Barcelona and you will be having an amazing time viewing it. The Houses of Gaudi, Sagrada Familia church, the Park Güell, and many other places signify the Gaudi architecture.
Art Museums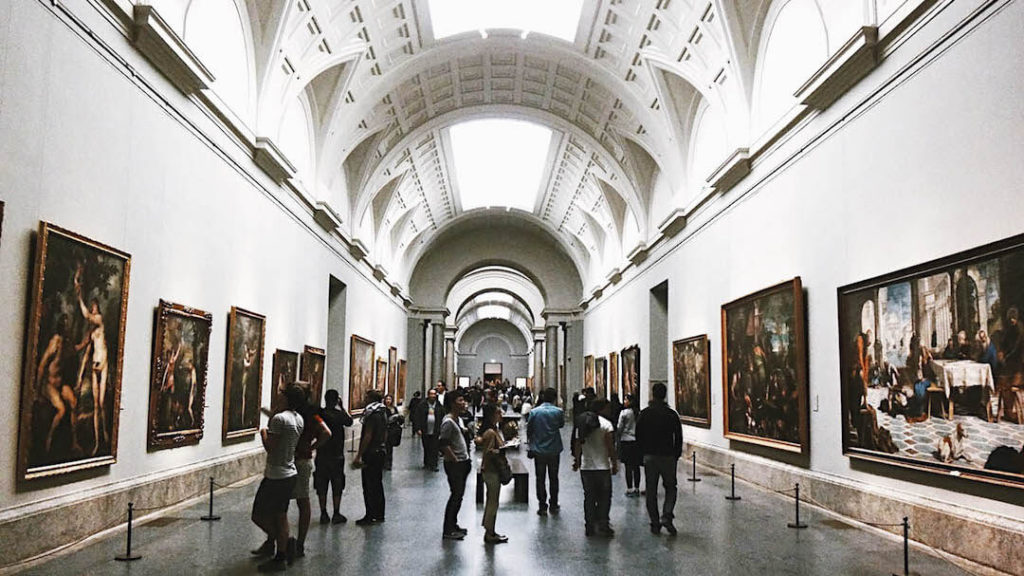 source: befreetour.com
If you are an art lover and love to visit the art galleries then both Madrid and Barcelona have that. You will be having an amazing time checking out the art collections of the gallery. There are three famous art museums in Madrid which are worth taking a visit. Barcelona has the famous Picasso museum.
If you are having somewhat interest in art and if it is fine to check out only one or two art museums and don't want to go to too many museums then any city out of the two will work for you.
But if you are a passionate follower of art and want to visit as many art museums as you can then Madrid is the right place for you as it has a greater number of museums compared to Barcelona.
Also Read: Give Your Backbone Much Needed Relaxation Through These Best Travel Backpacks!
Want to Learn Spanish?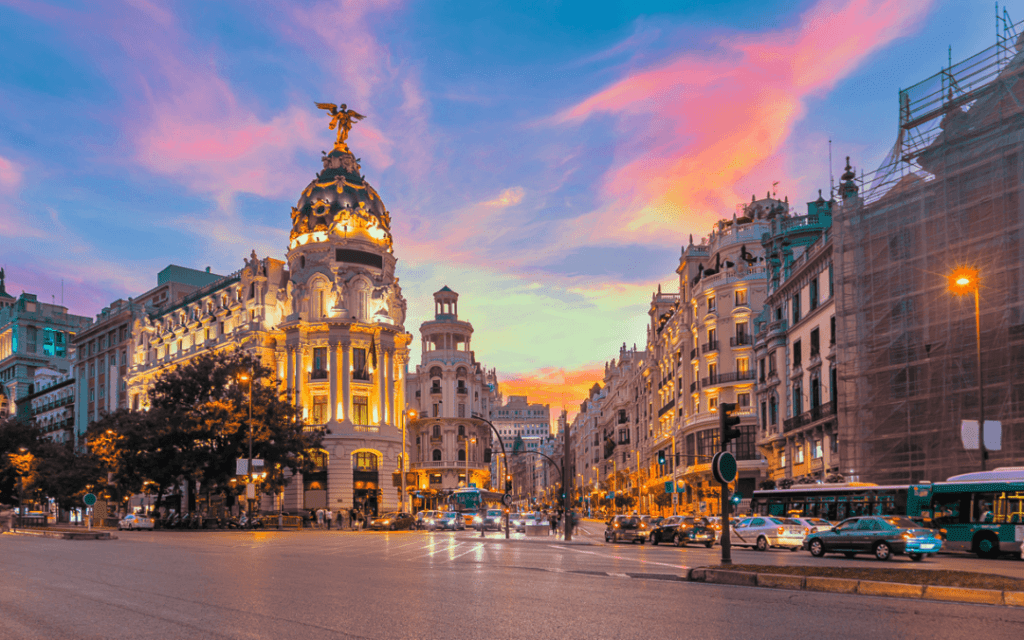 source: assist-ant.com
If you are going to spend 1-2 months or even more than that in Spain then it is good if you know Spanish as it will be easy for you to communicate with the local people.
If you are there for some business purpose or for studies or anything else for a long time then Spanish will help you in making the opposite person understand what you want to convey. There are many language schools and tuition classes in both cities that teach you how to learn Spanish quickly and efficiently.
But you must know one thing that the main language in Barcelona is Catalan and not Spanish. This is the only reason Madrid wins here. Otherwise, it is equally good to learn the language in any of both cities.
So, here was a comparison of Madrid vs Barcelona. I hope you got a complete overview of both the cities. Now to choose between Madrid or Barcelona, you have to brainstorm for a while and know what interests you more and accordingly go for the city that suits your interests. Just plan your trip to Spain in the best manner possible and spend wonderful days over here! For more details, visit Travelila.