If you are planning to spend your next vacation in Japan, then hold your excitement a bit. It would help if you planned which places you will visit in Japan and the country's best things. It's entirely fair we usually plan these things while visiting any country. But when you plan to travel to Japan, you must know the best time to visit Japan.
Generally, people love the sight of cherry blooming. So, they think that the best time to visit Japan is when they can witness this sight. But this is a partial truth. At the cherry festival, Japan remains overcrowded. And most importantly, the cherry festival isn't the sole thing to enjoy in Japan.
Japan is dressed in different dresses of nature in a different season. If you visit Japan in spring, you can see beautiful and colorful flowers. Summer is their festival season. In winter, you get the opportunity to enjoy ski on glorious ice. In a word, every season offers something new to the country. Therefore, your vacation demands a little more focus on the places and the best time to visit Japan.
If you don't have proper planning, then you may not enjoy Japan to the fullest. Therefore, we thought to assist you in your planning. In this article, we will offer seasonal descriptions, climate, and festivals in Japan. Our blog will help you pick out the time you think will be the most appropriate for you to enjoy Japan. If you are planning to visit Japan in 2023 itself, then check out when is the best time to visit Japan in 2023. Never fewer others can also follow the guide and plan accordingly.
Best Time To Visit Japan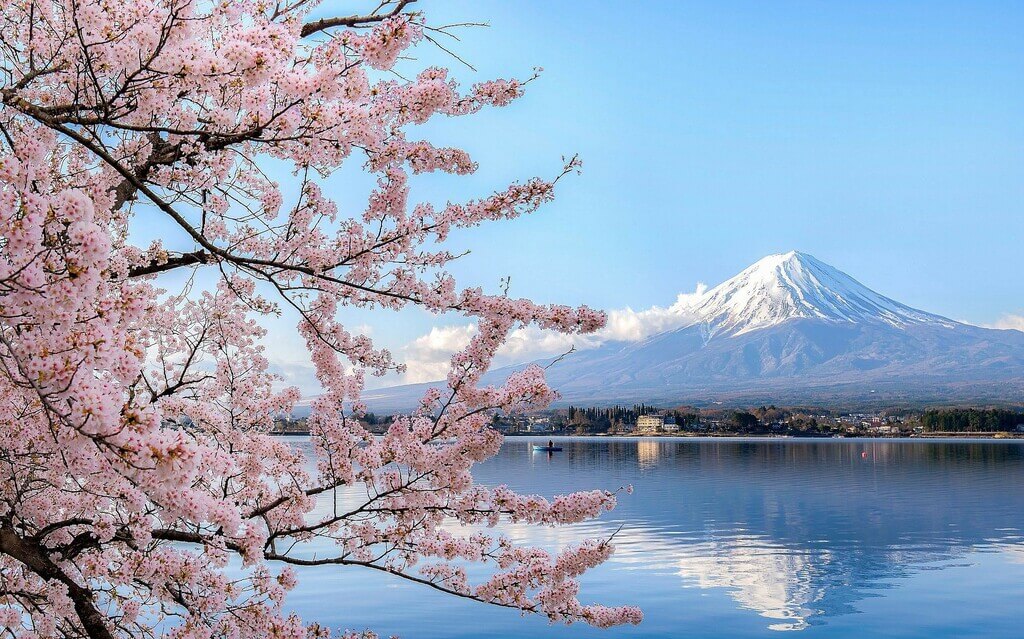 Source: medium.com
Japan usually remains very pleasant during March, April, May, and November, December. The climate of the country in these months are perfect for the visitors. These are the times for spring and autumn. So, the temperature stays under control, neither too hot nor too cold. Travelers always prefer this kind of weather whenever traveling. Those who have missed the best conditions in 2020 don't let the best time to visit Japan in 2023. Start your planning now to visit Japan at the mentioned time.
People who have a unique attraction towards flowers will enjoy Japan in spring. Cherries also bloom in Japan in spring, and the red cherries in their fiery red effect look fantastic. If you prefer greenery, then autumn will be the best time to visit Japan for you.
Winters are also great to enjoy in Japan. The sky remains clear, and it hardly rains. Some important cities of Japan like Tokyo, Osaka will be great to enjoy in winter. But people usually know less about Japan's winter beauty. So, in winter the number of visitors remains less in Japan.
The Choice Should Be Yours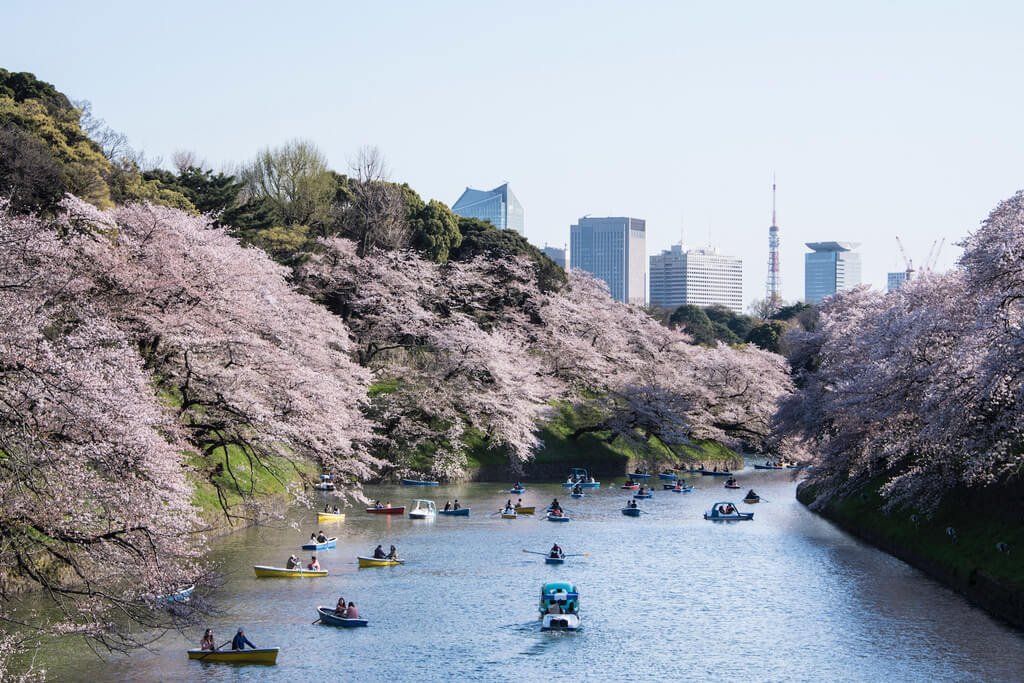 Source: leaveyourdailyhell.com
Whenever you visit Japan, you will find it gorgeous. But the thing is you have to know you want to enjoy which beauty of Japan. As per your criteria, you decide which season will be the best to enjoy Japan as you wish to enjoy it.
Every month offers you to enjoy something special in Japan. But some opposing sides are also associated with them. Here we will discuss the positive and negative points of every month of the country. Then it will be better for the tourists to understand which will be the best times to visit Japan.
Best Time to Visit Japan in 2023: Month-wise Guide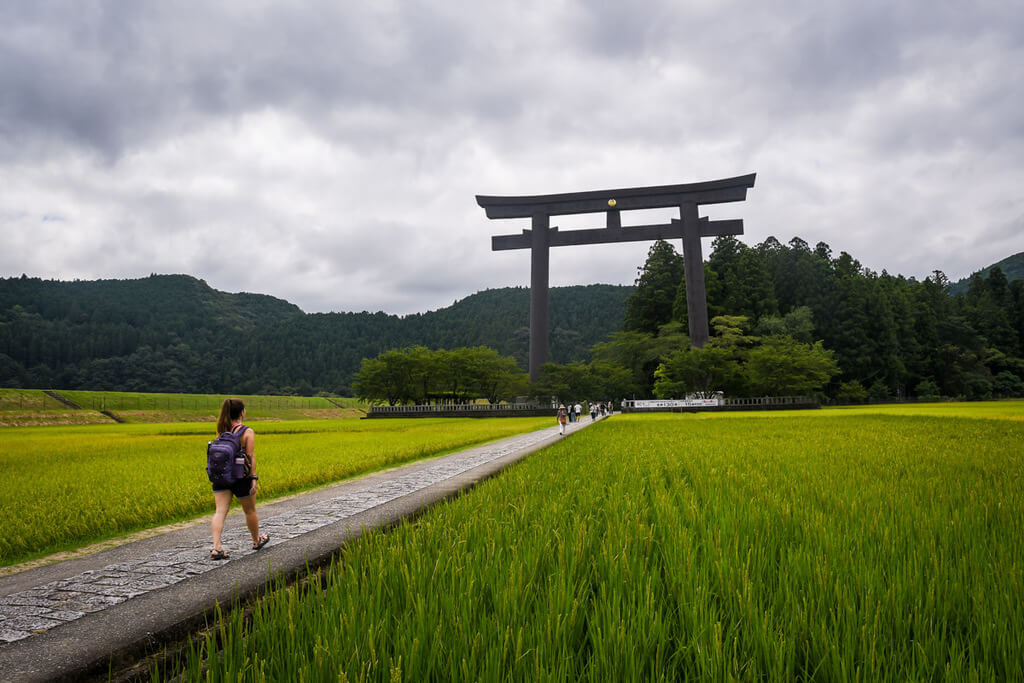 Source: squarespace-cdn.com
As we have said, there will be nothing to regret whenever you plan your tour to Japan. Still, to make your tour a lifetime memory, we thought to present before you the nature of Japan every season. So, without wasting any further time, let's begin:
January
The advantages of Visit Japan in January are:
It is the ideal time for skiing as ski spots are covered with powdered snow named 'Japow.' So, if you want to enjoy skiing, i

t is the best time to visit Japan.

Well, skiing is prevalent, particularly at Hokkaido.

In some cities like Tokyo,

Osaka

, and Kyoto, the temperature doesn't decrease to minus. The towns remain very pleased with a crystal-clear sky.

Illuminations, a festival of light, takes place everywhere in Japan in January.
Now its time for drawbacks of January:
Japanese celebrate the New Year throughout the first week of January. Holidays are out there, so every visiting place remains overcrowded.

Some visiting spots may not open due to the New Year's celebration.

The weather conditions may be degraded at any time. Especially in North Japan, conveyances also get canceled due to bad weather conditions.

The Chinese New Year is usually celebrated from the last of January till the middle of February when many visitors come to Japan. So, famous places in Japan remain full. If you are looking f

or the best time to visit Japan in 2023, it w

ill be better to avoid this time during the COVID situation.
February
Now we will discuss the positive sides to visit Japan in February.
People who love to enjoy the snow and if skiing is their dream then o visit Japan once in February.

Different snow festivals such as Sapporo, Hirosaki Castle Snow Lantern Festival, etc. observed this month.

Illumination festival also goes on till the middle of February and sometimes more than that.
But February also not without some disadvantages. They are:
It is the most chilled season of Japan, and the temperature goes past minus degrees in several localities.

Roads get blocked with snow that results in delayed traffic and also makes driving very challenging.

If the Chinese New Year is celebrated in midweek of February, then famous visiting places will have massive crowds that are not safe in this pandemic situation.
March
Let's see what positive is there for the tourists in March:
After the biting cold of winter, March brings relief for Japan with pleasant weather conditions.

Many ski resorts remain open as snows are not melted till then.

Cherries will start to bloom from the last week of this month in various cities of Japan.
But some difficulties are also there to visit Japan in March, like:
Chilly climates are still prevailing in some parts of Northern-Tokyo.

The Cherry gardens start to have more visitors, particularly in the holidays.
April
Now, we will discuss some positive traits to visit Japan in April.
Clear sky and warm days are prevailing in most of the areas of the country.

Signature flowers of Japan start to appear in this season.

Blooming of cherry blossoms are still visible at some part of the country.
But if you visit Japan in April then the drawbacks are:
Cities like Tohoku and Hokkaido still can't get out of frosting cold days.

Cherry gardens remain a lucrative visiting place to have mobs.

A holiday week starts in Japan on the last of April. It isn't easy to get hotels and cars at this time.
May
Let's see now how it would be in May:
Japan's climate remains lovely this month.

A unique flower of Japan, Wisteria displays its full glory in May. You can enjoy the beauty of these flowers at the most.

In May, Japan takes the preparation for planting rice seeds. So, the farmers start watering the fields, which is a beautiful sight to witness.
But the only disadvantage of visiting Japan in May is The Golden Festival Week sometimes takes place at the beginning of this month. So, it's become hard to get hotels at this time.
June
If you travel to Japan in June, the facilities you will get are:
In June there are no public holidays. So, Japan remains less crowded this month.

As it is rainy season maximum people stay at home. Therefore, there is an easy traffic movement.

In maximum cases, days are warm and soothing in Tokyo and Hokkaido without much rainfall.
The disadvantages of visiting Japan in June are:
It is the rainy season, so maximum time tourists have to stay locked within the rooms.

Some tourist spots can't be seen due to heavy clouds.
July
The advantages of visiting Japan this season are:
Most of the festivals of summer are observing at that time.

Japanese decorate top places with colorful papers to write a desire for the Star festival- Tanabata.
The disadvantage of July is heavy rainfall prevents us from enjoying the scenarios of the country.
August
Now, we will discuss the unique features of August.
After the end of the rainy season, the sky becomes clod free. It is the best time to visit the sea beaches in Japan.

The festive mood of summer is still prevailing everywhere.
The disadvantages of visiting Japan in August are:
It is the season where the sun shows its' maximum power.

A fierce storm Typhoon may happen during this month that may affect some cities very severely.
September
This month also has some unique to offer the tourists like:
The temperature decreases in August

The gorgeous 'Spider Lily' flowers start blooming from the end of this month.

International travelers don't visit Japan frequently in this season. This time is less crowded in Japan and can b

e the best time to visit Japan in 2023.
But it is the season when maximum typhoon attacking occurs. And it is a negative aspect of September.
October
During October, the travelers may experience-
Beautiful forest scenes as it is the advent of autumn.

A calm and fresh environment makes this month one of th

e best times to visit Japan.

Halloween festival begins this month, particularly in the capital city of Japan.
Whereas the opposing sides of visiting Japan in October are:
Along with the travelers, local folks also like to witness autumn's bright foliage, which may cause a disturbance.

Due to the Halloween parties, lanes and transports get overcrowded.

To celebrate China's National Day, international tourists might also gather and make the country flooded with visitors.
November
November offers Japan visitors-
Pleasant and cool atmosphere

Rainfall reduces in the top part of the country.

Different color vegetation at the advent of autumn
The drawbacks of November are:
Night's temperature starts falling, and some cities start to have winter.

Local parks get packed up as people gather to enjoy autumn scenes.
December
Visiting Japan in December has the following advantages:
With the beginning of winter in

Hokkaido

, it gets ready for skiing.

The country looks bright and beautiful, with different lights to celebrate Christmas.

The Illumination Festival celebration also starts.

Nice and warm days can still be found in some parts of the country.
Whereas visiting Japan in December can have issues like
Freezing cold grabs the maximum part of the country

As heavy snowfall doesn't take place before December, skiing sometimes becomes unmanageable.
Also Read: 8 Foremost Things To Do In Sapporo-Japan
Best Time To Visit Japan By Season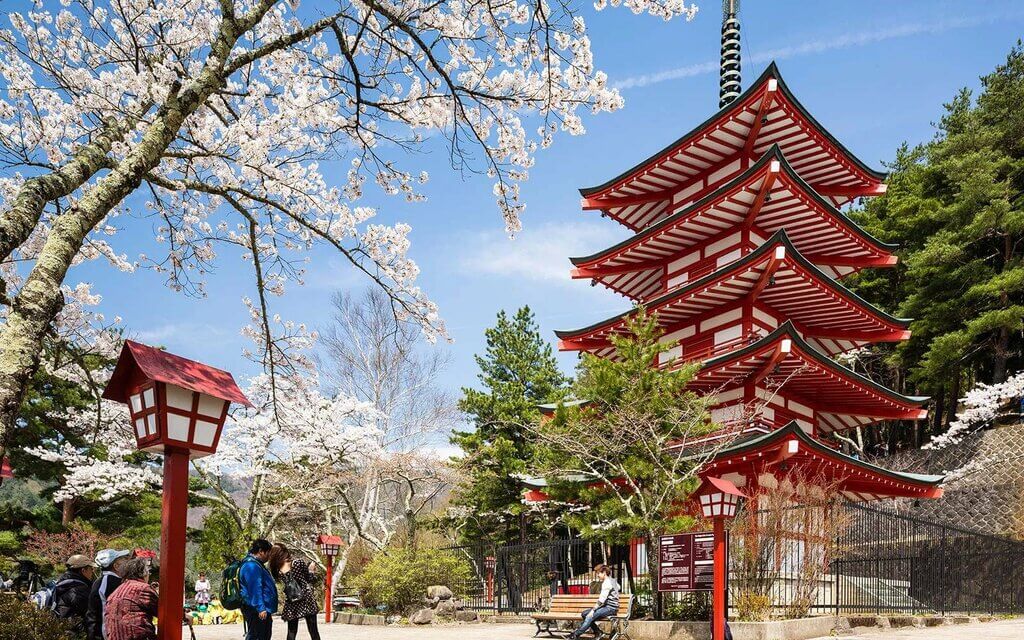 Source: meredithcorp.io
There are four seasons in Japan as the maximum other countries of the world. Each season has something special. If you want to enjoy the cherry blooming and weather conditions, visit Japan in spring. You have a fancy about beaches, then summer will be the best time for you for a Japan tour. If you like to enjoy different colors of vegetation, then visit Japan in autumn. And if skiing is what you are craving, then winter will the best time to visit Japan. But preferably till now among all the season's spring is the best season when tourists enjoy the country most
Conclusion
It is a dream for a passionate traveler to visit Japan. And you can keep the faith the country won't let your expectation down. It is worth visiting Japan every month and season. All you need to do is know your preference and visit Japan according to that. This paper has guided you with the features of every month and season of Japan. But in this pandemic situation, less crowded months will be the best time to visit Japan in 2023.
For more updates on the tourism industry, visit Travelila.