Udaipur, the western state of Rajasthan is mostly known as the romantic gateway of India but the hidden attraction of Udaipur is its shopping destinations. The great Udaipur is a shopping paradise in Rajasthan state with ethnic and ascetic valuable things. Udaipur's roads and main centers are assorted with numerous shops which are ideals for shopping. What made shopping in Udaipur more special means traditional crafts, authentic artifacts, jewelry, souvenirs, gift articles, vintage wares, gemstone & miniature paintings, colorful textiles, etc. So be ready with a pocket full of money to enjoy shopping in Udaipur. Here are the top 5 Udaipur Shopping Destinations.
Hathi Pol

Bazaar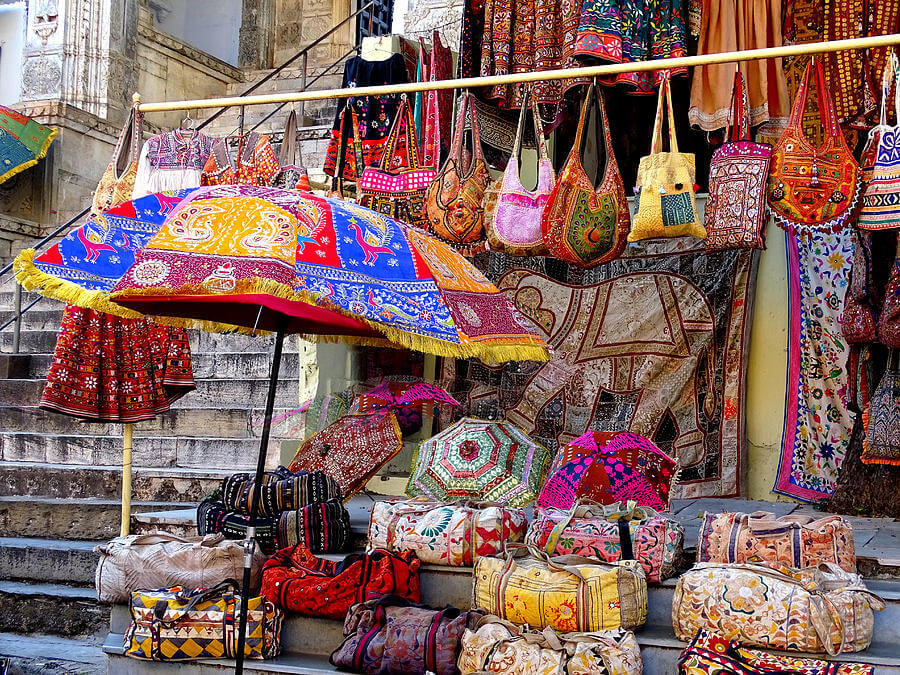 Source: cloudinary.com
A major market in Udaipur for locals and tourists, the Hathi Pol market addresses the uniqueness of Rajasthan culture and greatness through many things here. For art lovers, this is the right place to visit. The things here are famous garments, handicrafts, miniature paintings, Pichwai & Phad paintings, and the colorful footwear which is made of camel skin and the popular thing here.
The one who visits Hathi Pol never misses the beautiful fabrics known as Bandhani and Leheriya. These embroidered fabrics are the most popular things which reflect the Rajasthan traditional look. The way to reach this market is near to the City Palace Complex and the timings are 11 A.M to 10 P.M (closed on Sundays).
Clock Tower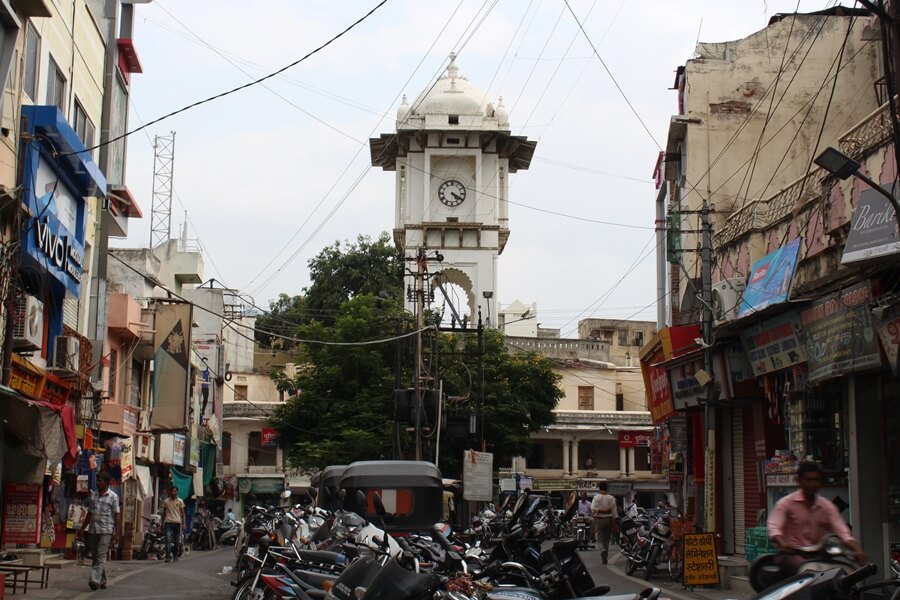 Source: myudaipurcity.com
Ghanta Ghar or Clock Tower is like a shopping paradise for ornamental lovers located in the center of town. Clock Tower is flocked with numerous shops and they are filled with silver and gold ornaments. The abundant materials that are available here are handicraft items, copper goods, souvenirs, etc. Just like Udaipur, there are many places in Jaipur where you can explore art!!
Most women love to visit this market zone due to the exquisite works of ornaments with meenakari, polki, and Kundan. The antique jewelry with gemstones and handicrafts items in varied attractions like brass, zinc-silver, wood, ivory, etc are the attractions. Timings are 10 A.M to 8 P.M and closed on Sundays. Explore the clock tower market of Udaipur while traveling through Maharajas Express which is the famous world's leading luxury train.
Lake Palace Road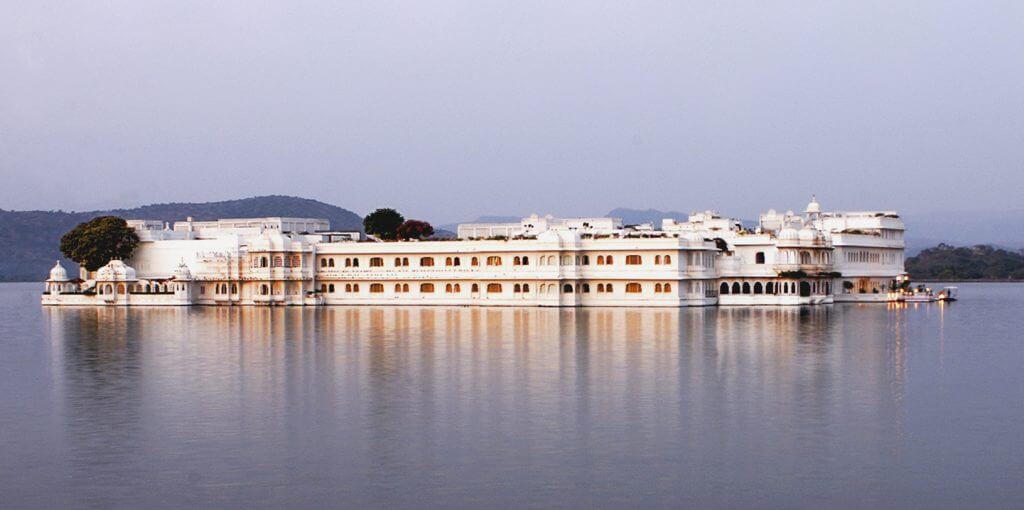 Source: rajasthantourpackage.co
An Ideal for shopping near the Lake Palace and known for wooden statues and traditional textiles. This shopping destination is mostly famous for textiles. Different textiles in this area like hand-printed textiles, batik textiles, etc are the attractions of this road.
Here a number of shops are famous for souvenirs to take with you as a token of a gift for visiting the place. The Hindu deities in wooden and brass materials are the key attractions and other things like precious gems, silver trinkets, and kundans, etc. Timings are from 10 A.M to 6.30 P.M and the market remains closed on Sundays.
Also Read: Top 5 Weekend Getaways From Delhi.
Bada Bazaar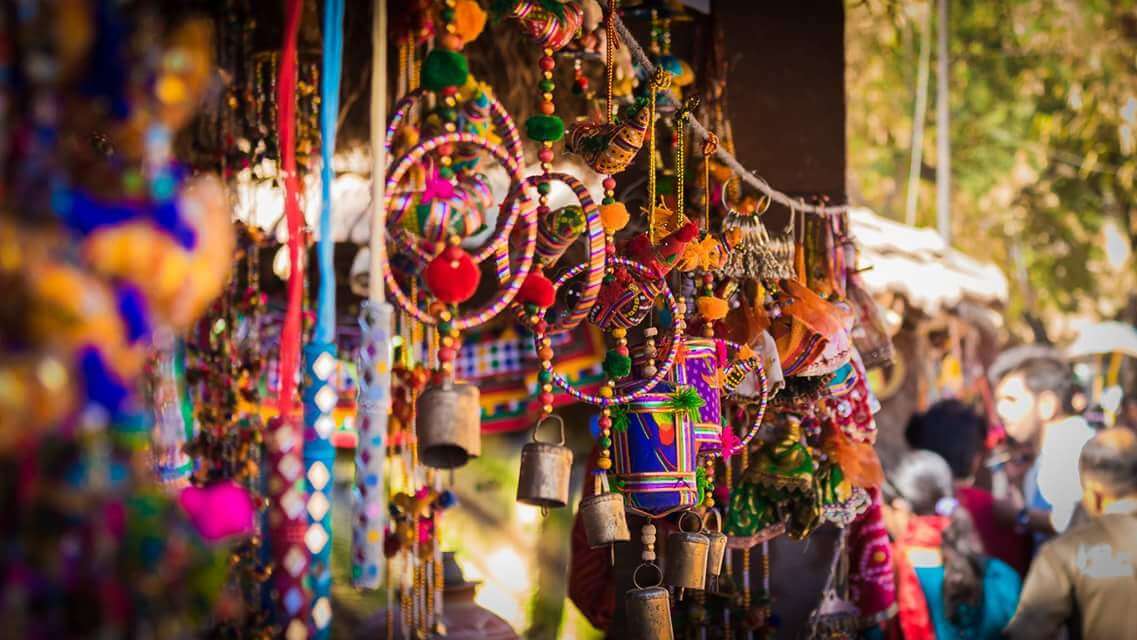 Source: cloudinary.com
Bada Bazaar is the oldest market area in Udaipur and is famous for Rajasthan's traditional things and mainly Jutis means footwear. The shops in Bada Bazaar are colorful with multiple traditional attires, jewelry, and ethnic items. For tourists, Bada Bazaar is like a buffet of Rajasthan's traditional items.
The best picks from the shops of Bada Bazaar means silver and gold jewelry, and the jutis which are made in Rajasthan traditional style, souvenirs, etc. While shopping in Bada Bazaar show your skills in bargaining to get things cheaply. Timings of Bada Bazaar are from 10 A.M to 8 P.M and are closed on Sundays.
Shilpgram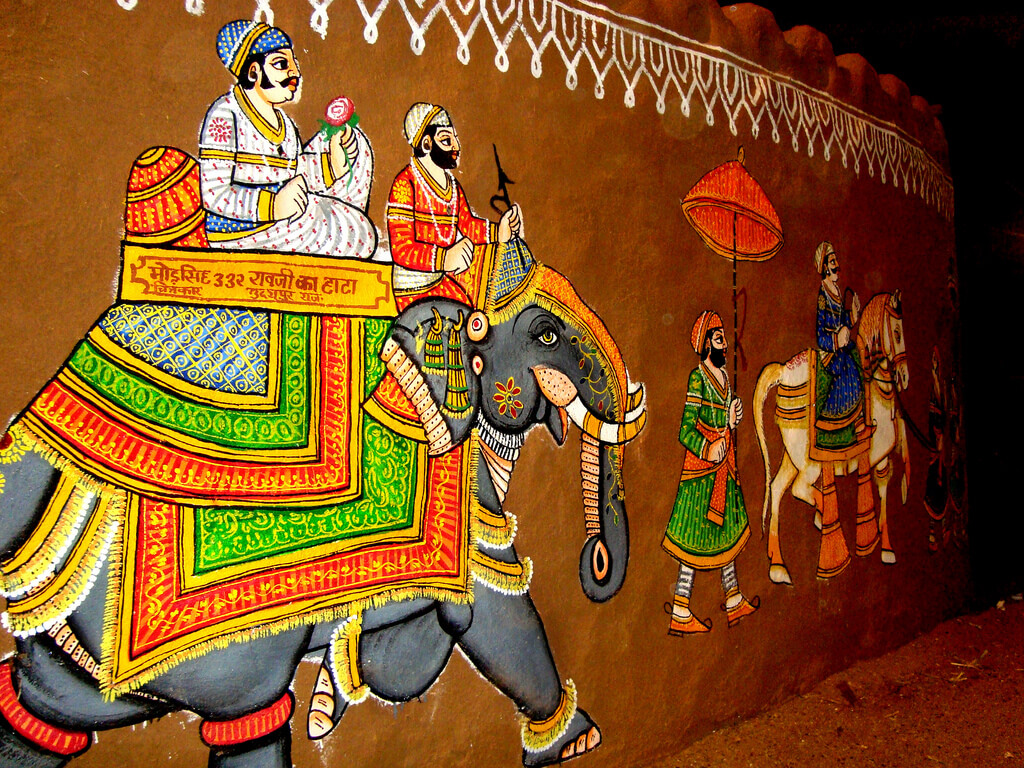 Source: udaipurblog.com
A must-visit place near 3 km far away from Fateh Sagar in Udaipur to experience the lifestyle of Rajasthanis. Shilpgram in Udaipur is located on 70 acres of land and completely filled with mud huts, wooden houses, and many traditional attractions. Shilpgram is the best choice to see the things and items used by rural people.
Plan your trip and know more about the Maharajas Express train fares. Here you can find all rural items like handicrafts, wooden furniture, pottery, clothes, artworks, khadi items, etc. And some special shops with uncut glass materials are famous here. This village crafts will operate in the month of December but some stalls are permanently open here. The major attraction of Shilpgram is the Puppet Show.
Explore Udaipur with the Maharajas Express train which is the famous luxury train for Rajasthan. To know more about the Maharajas Express train booking by visiting our website.
Keep visiting Travelila for new updates!!