Bangkok is also known as the Thai Krung Thep, city, capital, and chief port of Thailand. We will discuss the best things to do in Bangkok in this article. It is the only cosmopolitan city with small villages. Bangkok is located on the delta of the Chao Phraya River, about 25 miles away from the Gulf of Thailand. It is a crowded city, with temples, factories, shops, and homes along its roads and canals. It is also a major tourist destination for its cultural attractions and nightlife that includes a sex trade.
The name Bangkok used commonly by foreigners. Thai call their capital Krung Thep, which is the first part of its mellifluous and lengthy official name meaning "the City of Gods "and many more. Bangkok's transportation system was originally based on water. The city is in connection with a river and therefore we call it -"Venice of the East."
The city is now a regional force of finance and trade. It is known for its vibrant street life and cultural landmarks, as well as its notorious red-light areas. The historic Grand Palace and Buddhist temples including Wat Arun and Wat Pho are some of the tourist attractions which also include the nightlife scenes of Khaosan Road and Patpong. Bangkok is among the world's top tourist destinations. It is named the world's most visited city in MasterCard's Global Destination Cities Index and was named "World's Best City" by a renowned magazine.
Many people consider Bangkok as the gateway to the Southeast Asian world. We could easily spend a week or two without looking at the same thing twice. The Thai capital has many attractions to offer. We can do a tour in Bangkok or discover the city on our own.
Top Things To Do In Bangkok
Thailand's capital city attracts hundreds of thousands of people from all over the globe every year. It is the largest and most developed city in Thailand but manages to maintain its architecture and tra itions which is hundreds of years. It is a bag filled with everything from excitement and chaos, beauty, and adventure. Through the hustles, skyscrapers, grand palaces and temples, and a world-renowned floating market, Bangkok continues to attract millions of travelers from around the world. When we are talking about the city of Bangkok then we have to give that city a chance to explore because there are many things to do in Bangkok.
Here are 10 things to do in Bangkok which is one of the most visited cities in the world today.
Wat Arun – The Temple of Dawn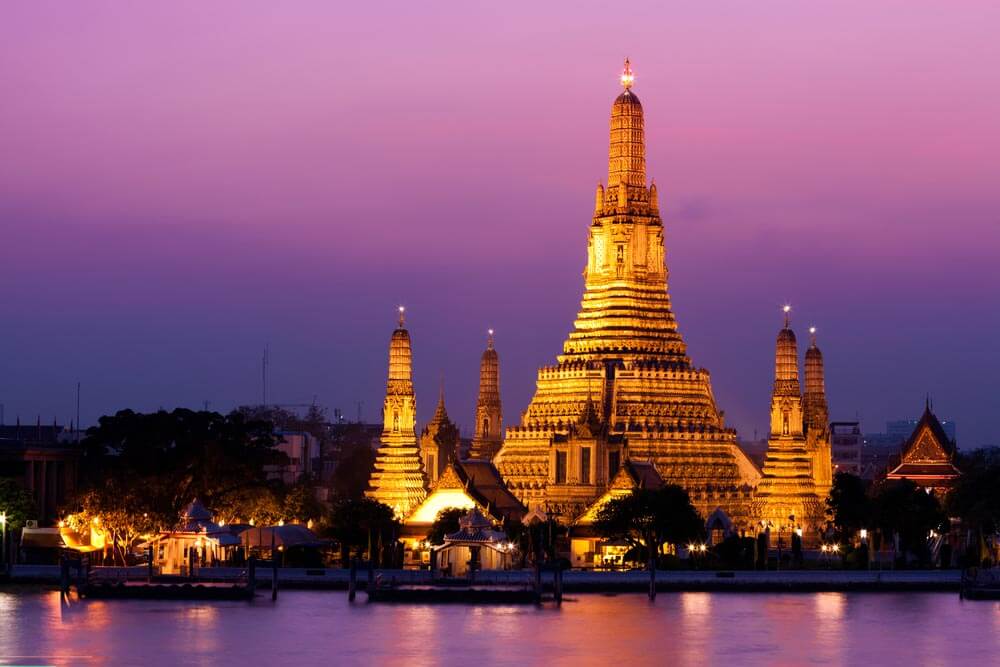 Source: mapsofworld.com
The Wat Arun is a famous and most beautiful temple in Bangkok. The central tower of the complex called the Phra Prang which is exactly opposite to the Grand Palace. This is a must-see sight in Bangkok as the architectural design is completely unique compared to other temples of the city. It is named after the Hindu God Aruna, the god of the dawn. Therefore, the temple also bears the nickname. Wat Arun looks best at night when lit up because it gives off a golden beam of light over the beautiful river Chao Phraya River. Thailand comes under the most beautiful countries indeed!!
Have Fun At The Theme Park.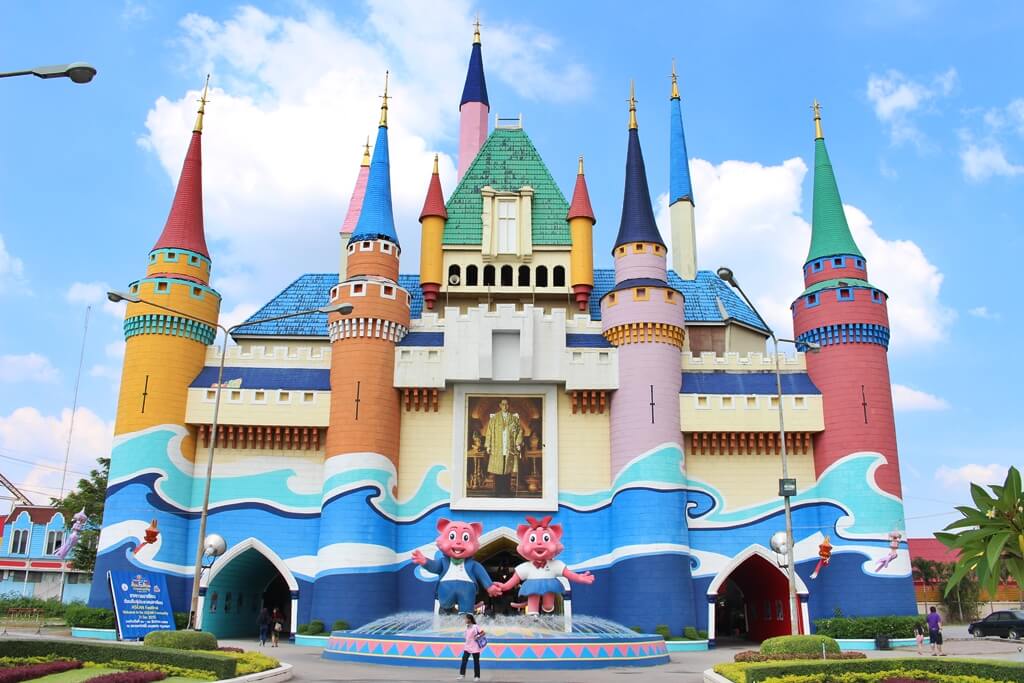 Source: how2travelsmart.com
A trip to the Theme Park might be just what we need to add for thrill and laughter in our vacation. Dream World and the water park, Siam Park City, are some of the top Theme Parks in Bangkok. It includes various types of rides which will blow out one's mind with thrill. It's the best place to hangout even for children day out.
Chatuchak Weekend Market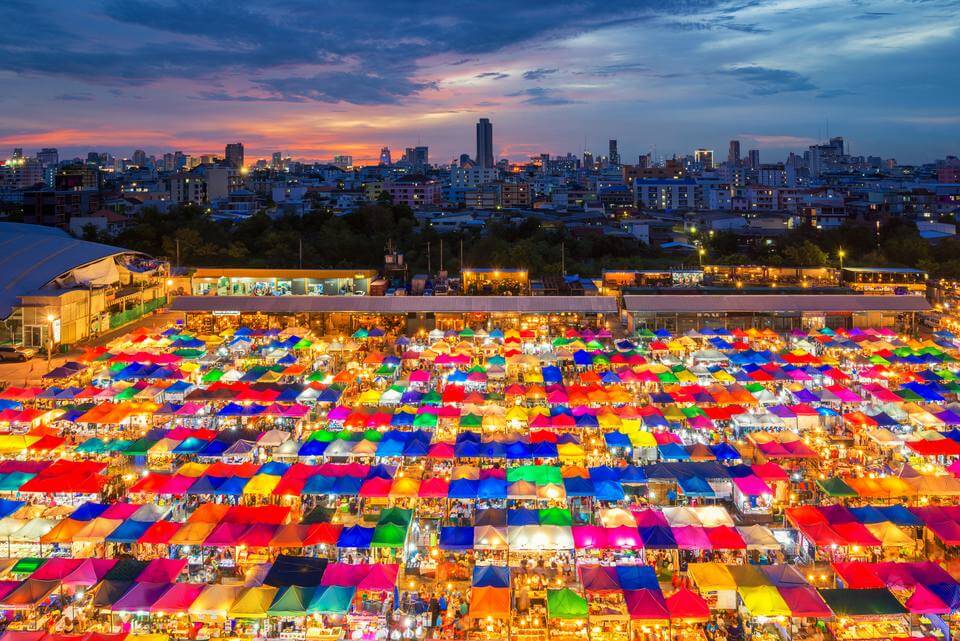 Source: tripsavvy.com
Thailand is well known for its market culture and we can call the Chatuchak Weekend Market in Bangkok, the king of all. This is definitely the largest market in Bangkok. The diversity of products on sale is ridiculous with everything from food and beverages, antiques, pets, garden supplies, clothes, handicrafts, books, furniture, and art galleries, and many more. At Chatuchak Weekend Market we can get the best products at a cheap price.
The Thai Massage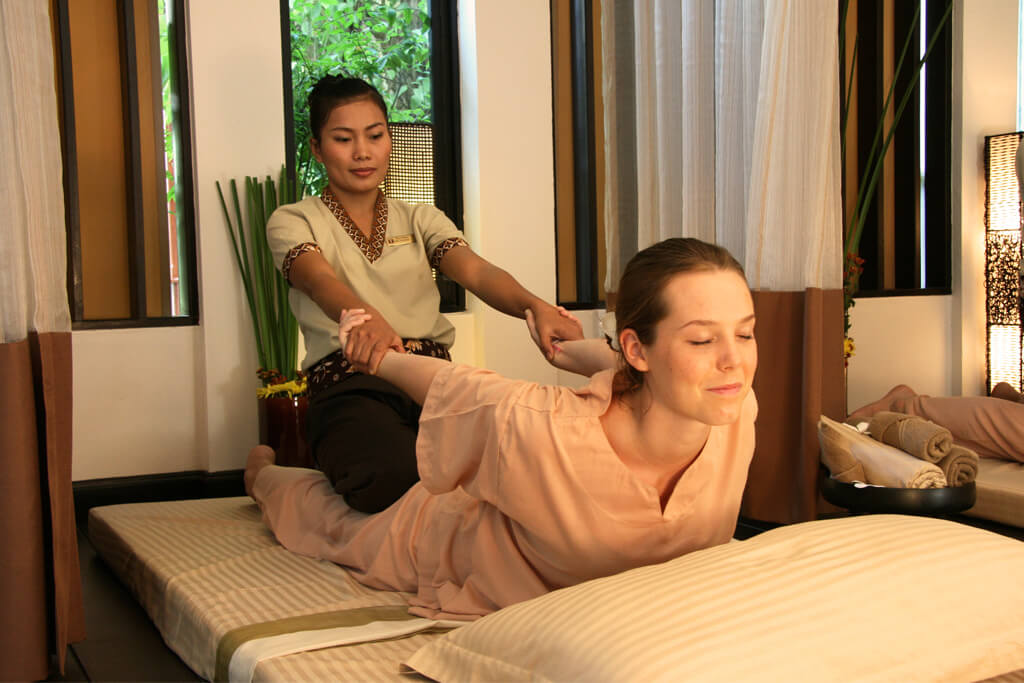 Source: knowledgetrotter.com
Thailand has developed a notable reputation among other countries for its massage techniques. Thai massage will set you in good mood for the remainder of your trip. The fatigued traveler can also choose between a Thai oil massage; head, neck and back massage; foot massage; and many more. Massage parlors can be found all over Bangkok and you will levitate from the doors when it's over. People who will get this Thai Massage will never ever forget the techniques.
Floating Markets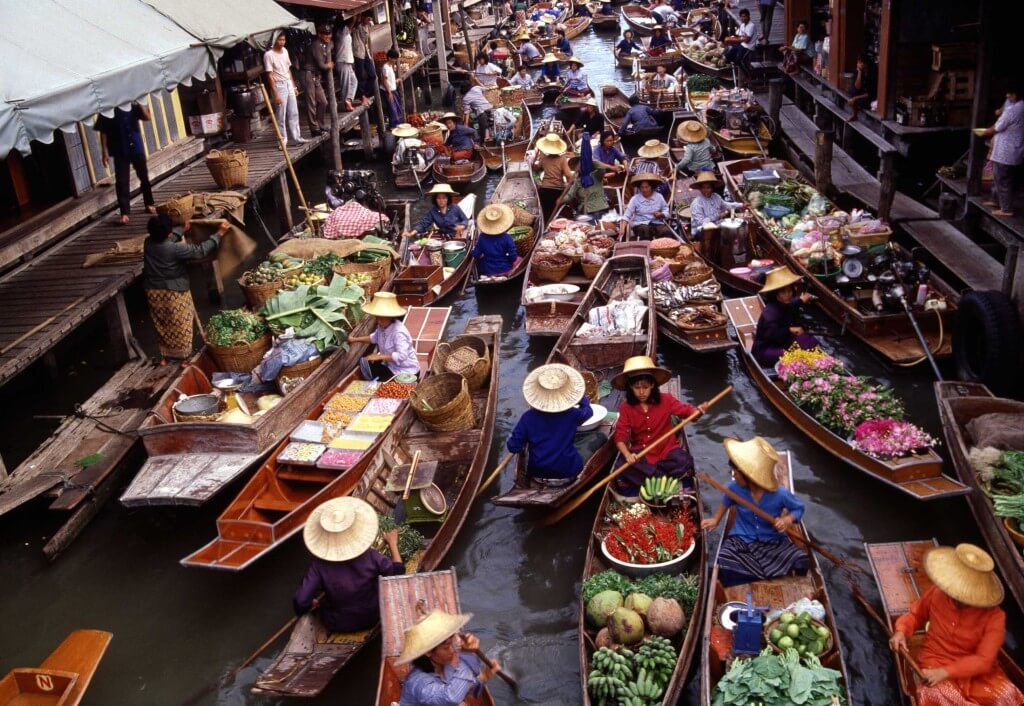 Source: netdna-ssl.com
This is one rare sight which one won't see anywhere else other than in Southeast Asia. The best way of exploring Bangkok's floating markets is to hop aboard one of the boat tour services. Floating markets in Bangkok such as Damnoen Saduak, Amphawa, and Klong Lat Mayom are the top 3 best floating markets.
Patpong Night Market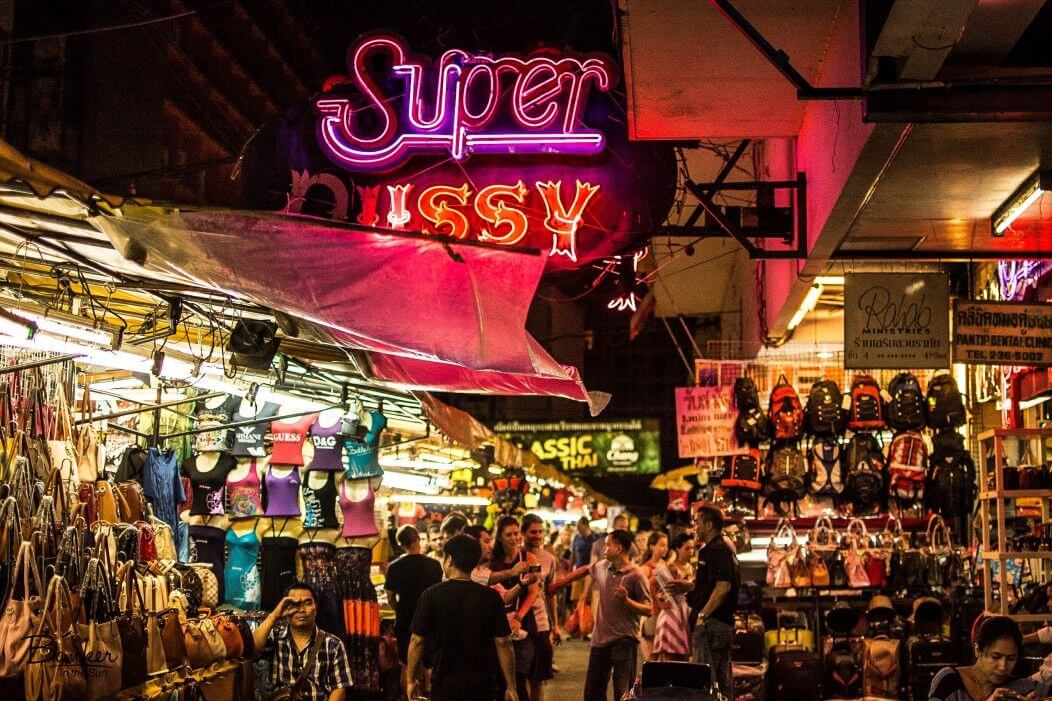 Source: i.pinimg.com
The night market is very famous for its red-light district. At the other end of the roads, there are also many street stalls where you can have some nice and cheap Thai food.
Shopping malls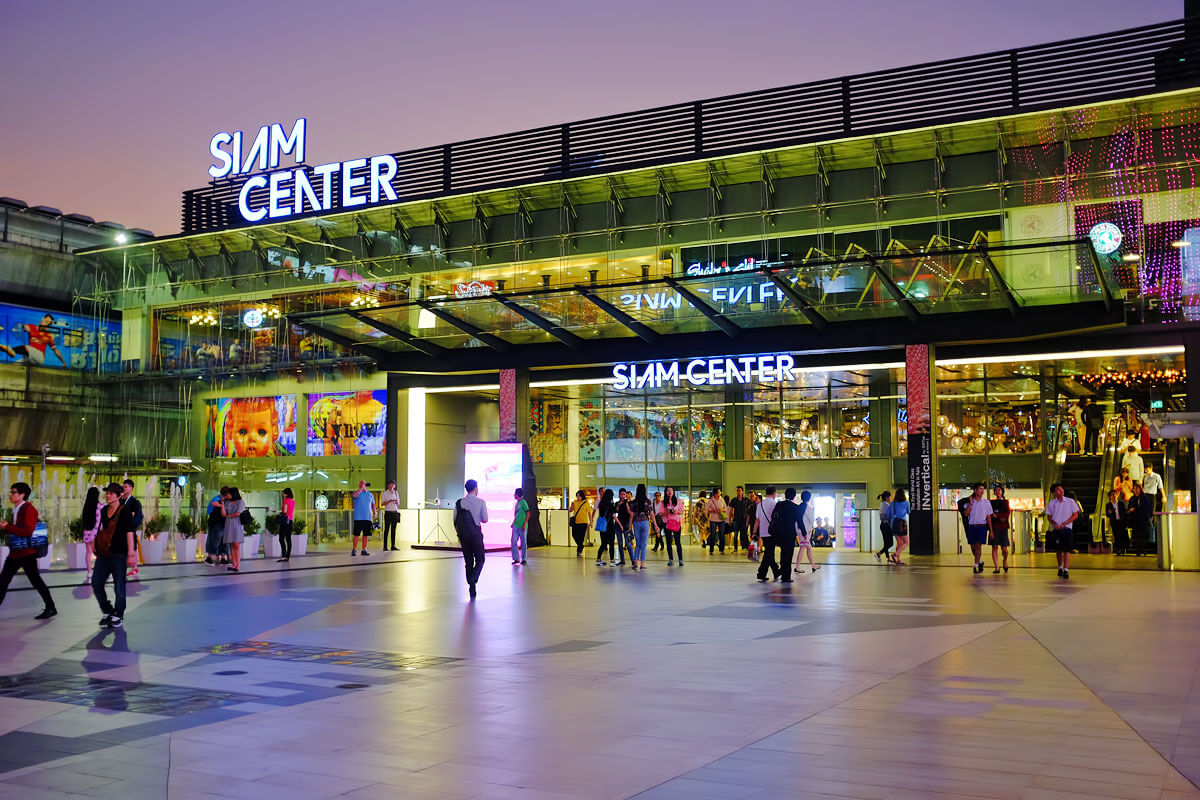 Source: asiawebdirect.com
Thais are also very popular for their shopping habits. Siam Paragon and Siam Centre is the MBK Centre is very famous. Though the prices are a little bit higher in these malls. But apart from these malls, we can still get things a little cheaper, if we'll walk along the Ratchadamri Road and past the Central World Plaza. After crossing the Saen Saep river, we find the Platinum Fashion Mall, where almost only Thais go shopping.
Relaxing in the Lumphini Park
Source: pprincess.com
It is the green oasis of Bangkok. If we have enough from the busy city life, we can take a break to visit this wonderful place. In Lumphini Park one can go for a walk, jogging even take a paddleboat ride on a lake, or just enjoy the atmosphere.
Taste The Thai Cuisine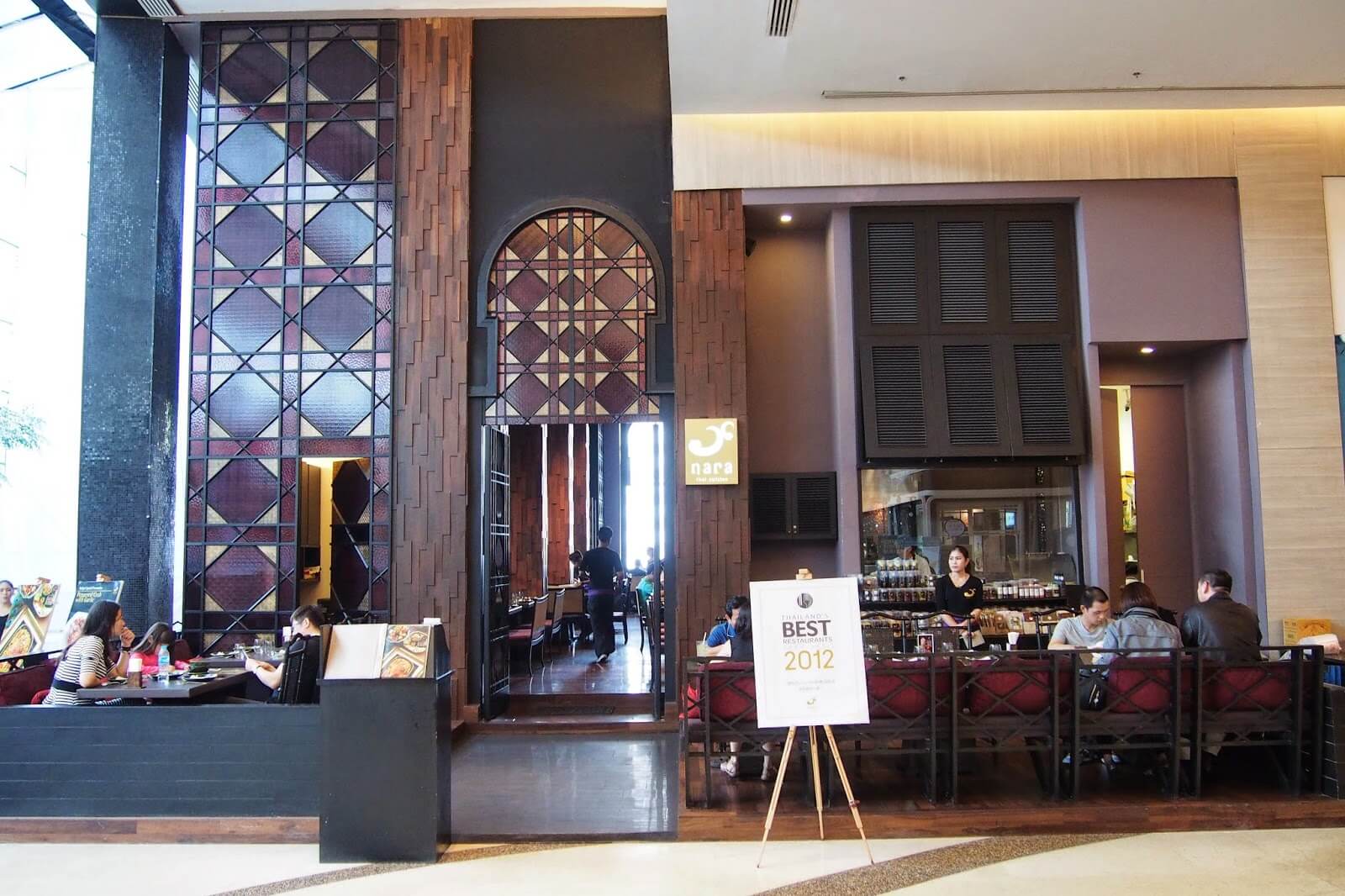 Source: bp.blogspot.com
Thailand is well-known for its flavor. Some cuisine is made using fresh and seasonal produce. During our time in Bangkok, everyone should try some traditional dishes. Although there are many outstanding restaurants in the city, one of the best ways to eat authentic Thai cuisine is by visiting the local food stalls in the markets which are situated mostly by the streets of Bangkok. There we will the local dishes freshly prepared by the locals. I think it is the best travel fool that you would have during the journey because this food is so healthy.
Enjoy the Wildlife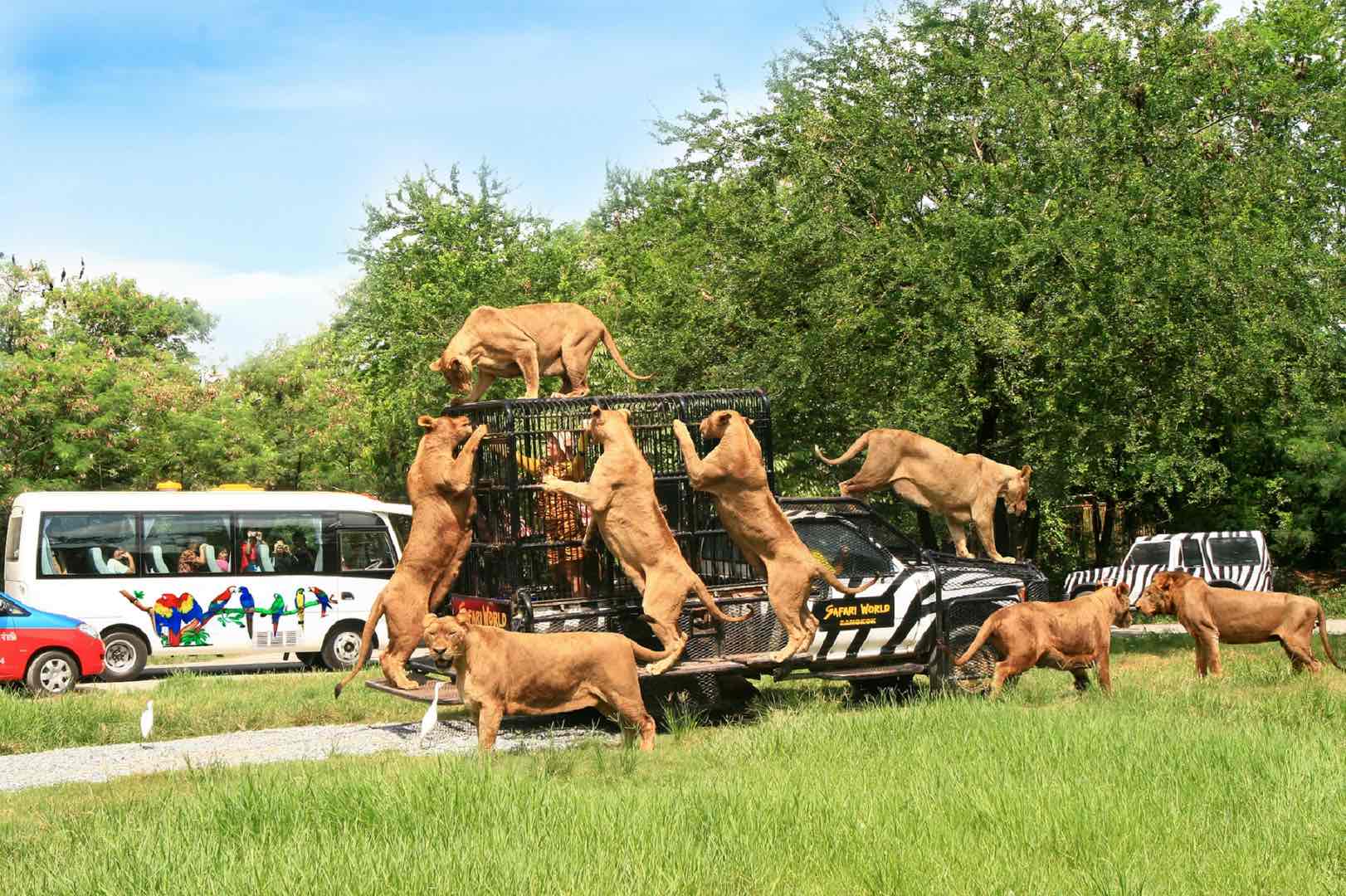 Source: whiteelephanttravel.asia
For those who are animal lovers, there are several attractions in Bangkok that will allow you to get up close and personal with the wildlife. Some attractions include Safari World, Dusit Zoo, and Samutprakarn Crocodile Farm and Zoo.
Thank you for visiting
Travelila
. Have a happy journey!!