At this dying time of ours, when even the tourist destinations are hardly freed from the daily tantrums and several other problems, the South Pacific Island yet holds out a bouquet of natural beauties along with a perfect ambiance. Nature here is pure, unperturbed, and unspoiled. Far from the madding crowd of city life, these tropical islands lie there to gift you what you need the most-a perfect refuge. Go there once and you will never want to come back to this cacophony of life.
Here nature is pure, fresh, and perfect, where you will be welcomed in the midst of a blue sky, crystal clear water, a light breeze, and bright sunshine. You will be welcomed with warmth. These volcanic islands along with their south pacific cruises are the perfect collage of exotic life, adventures, exciting hikes, finger-licking sea cuisines, underwater treasures, and of course arguably the few best beaches in the world.
Extraordinary South Pacific Islands
So this is the time. This is the time to gift yourself a vacation and mingle with these surprises of nature. And here we pick up the best few beaches for you.
Tavewa, Fiji & Palau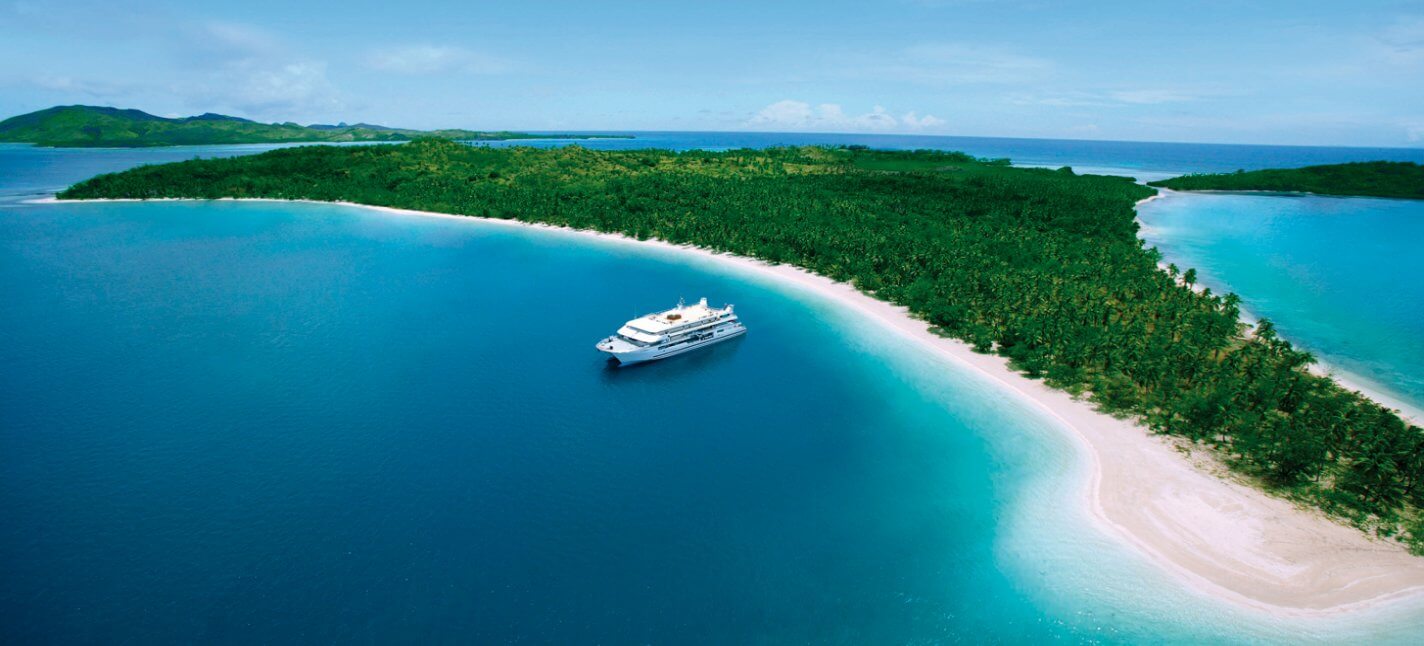 Source: ttnotes.com
Dearly called 'the soft coral capital of the world', Fiji comprises more than 300 tropical destinations. With a long stretch of some 300km of spectacular coral, Fiji is the perfect 'blue lagoon', made by God himself. Make yourself free amidst the clean, blue, warm water and delve deep into infinite magic. It is also very famous for several beach and water sports, scuba diving being the leading and most popular one.
If you get lost among the 300 coral beaches and want to stick to anyone, then you should go for Tavewa island. It is picture-perfect, the manifestation of nature in its truest form. There is no deluxe cottage or big bungalow. You need to stay amidst nature in its crudest form.
Fakarava, French Polynesia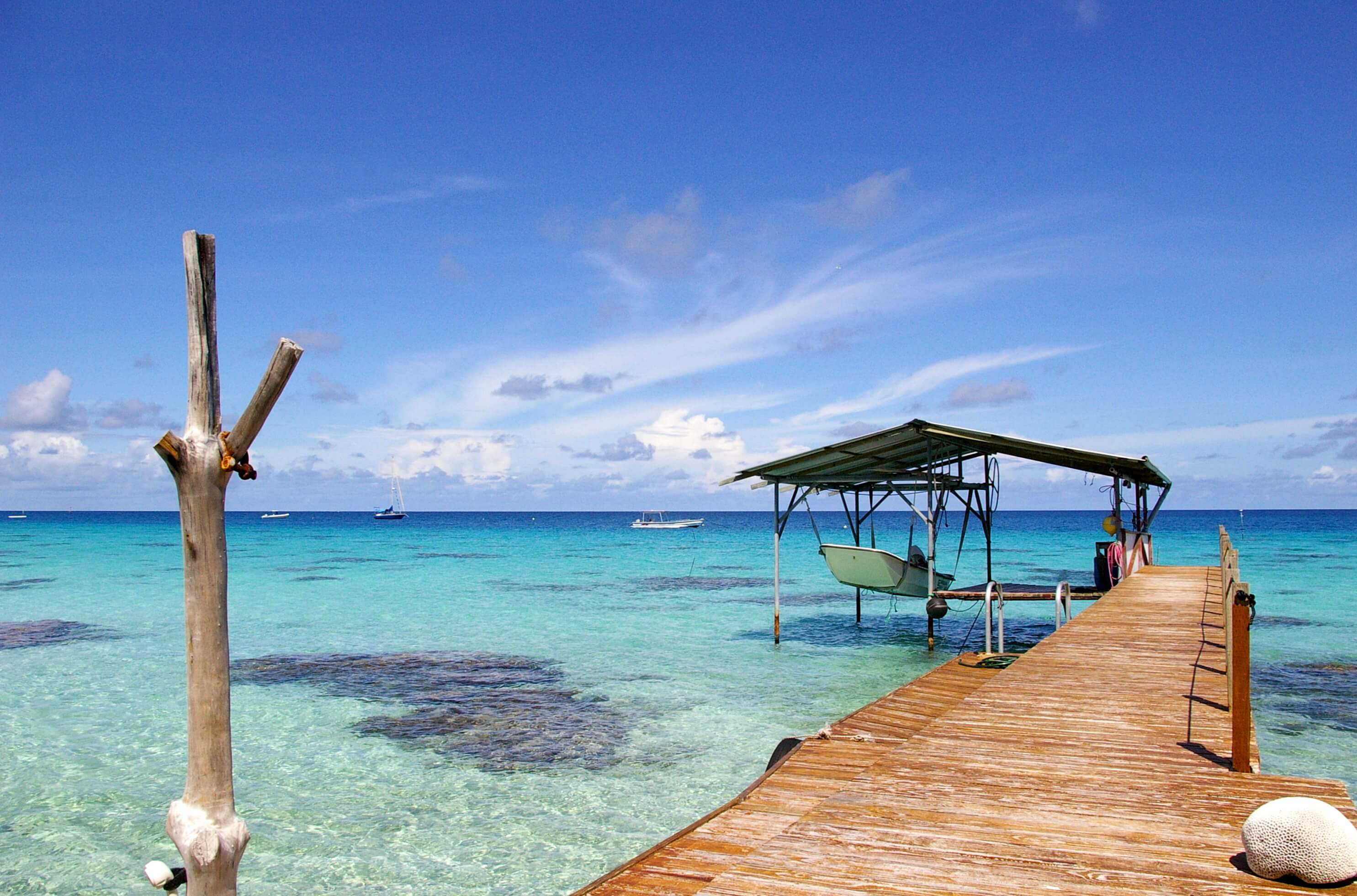 Source: wikimedia.org
Fakarava has been given the status of a UNESCO Biosphere Reserve. It is a very famous atoll in French Polynesia, stretching around 60 kilometers in length and 20 kilometers in width. It is more or less perfectly rectangular in shape, with a vast, deep lagoon of around 1112 square kilometers.
With some surprising gifts of white and pink sand beaches, it is a perfect place for a holiday outing. And if you are a little more enthusiastic, it is heaven for scuba divers with its exceptional crystal clear water.
Upolu Samoa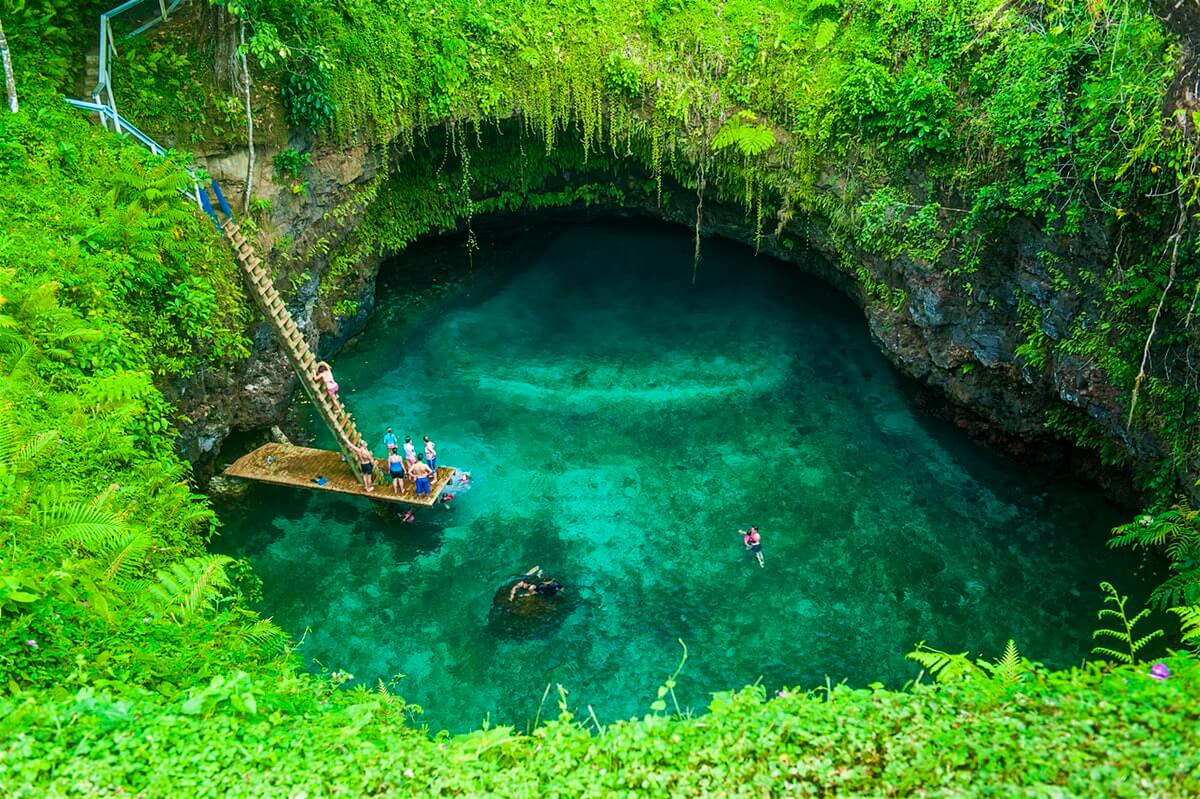 Source: imgix.net
It is known as the gateway to the breathtaking, independent Polynesian island. This is a typical tropical land with loads of greeneries, waterfalls, and small lagoons. This place is to offer you some extraordinarily beautiful black beaches and natural pools. The latter is a perfectly cozy place to take a shower or to hang out with. Trust me, it looks like an offshoot of a fairyland.
Solomon Islands, Papua New Guinea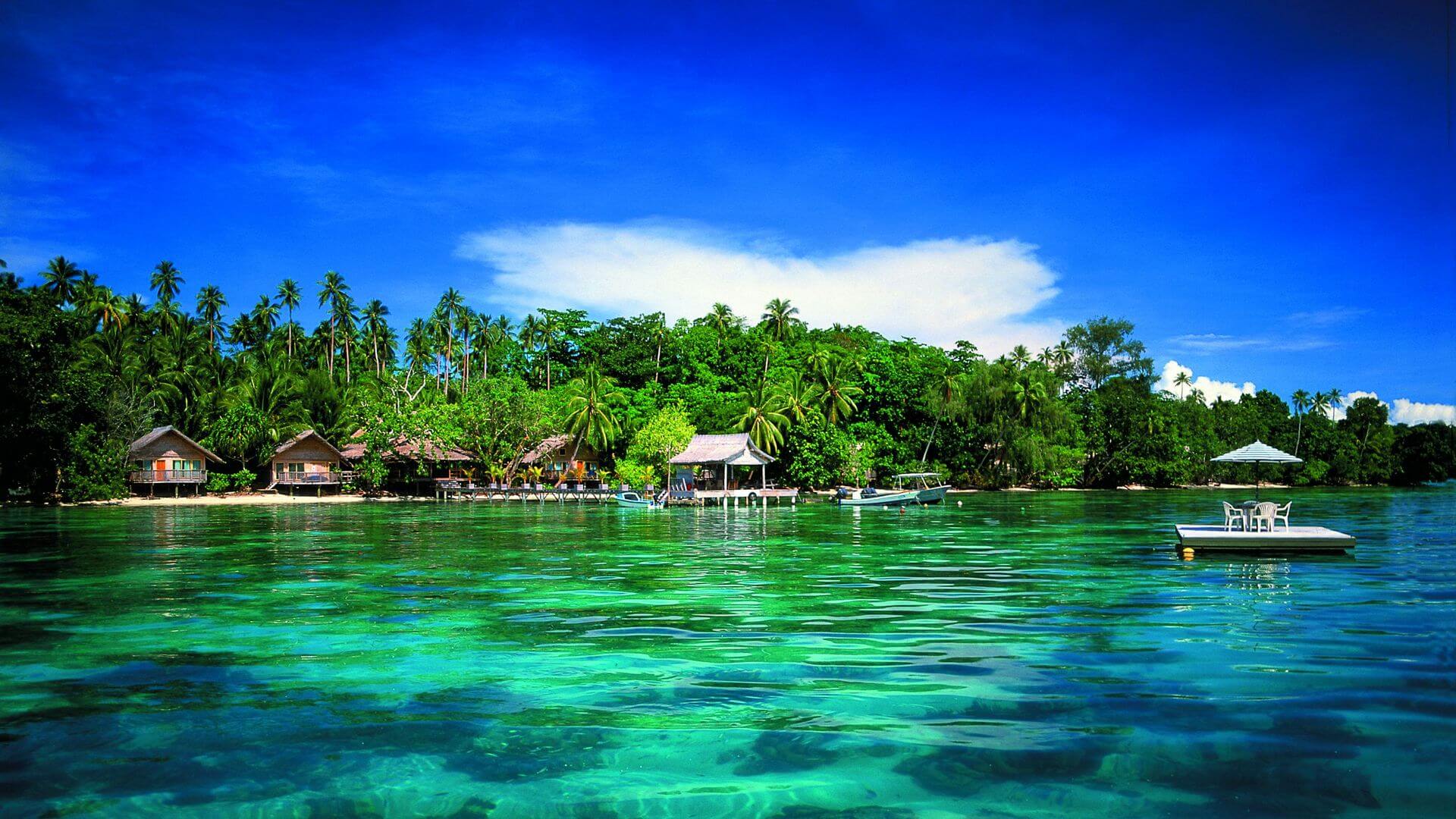 Source: visitsolomons.com
We all have heard of this from our very childhood. Solomon island holds out the prospect of a perfect holiday vacation for an ideal traveler with a sense of exploration. Apart from the natural aspects, it is the perfect juxtaposition of tribal culture and early European colonialism.
Located in the eastern region of Papua New Guinea, this is the habitat of three distinct cultural groups, namely Melanesians, Polynesians, and Micronesian. This results in creating a unique cultural identity for the islands.
Cook Islands, Aitutaki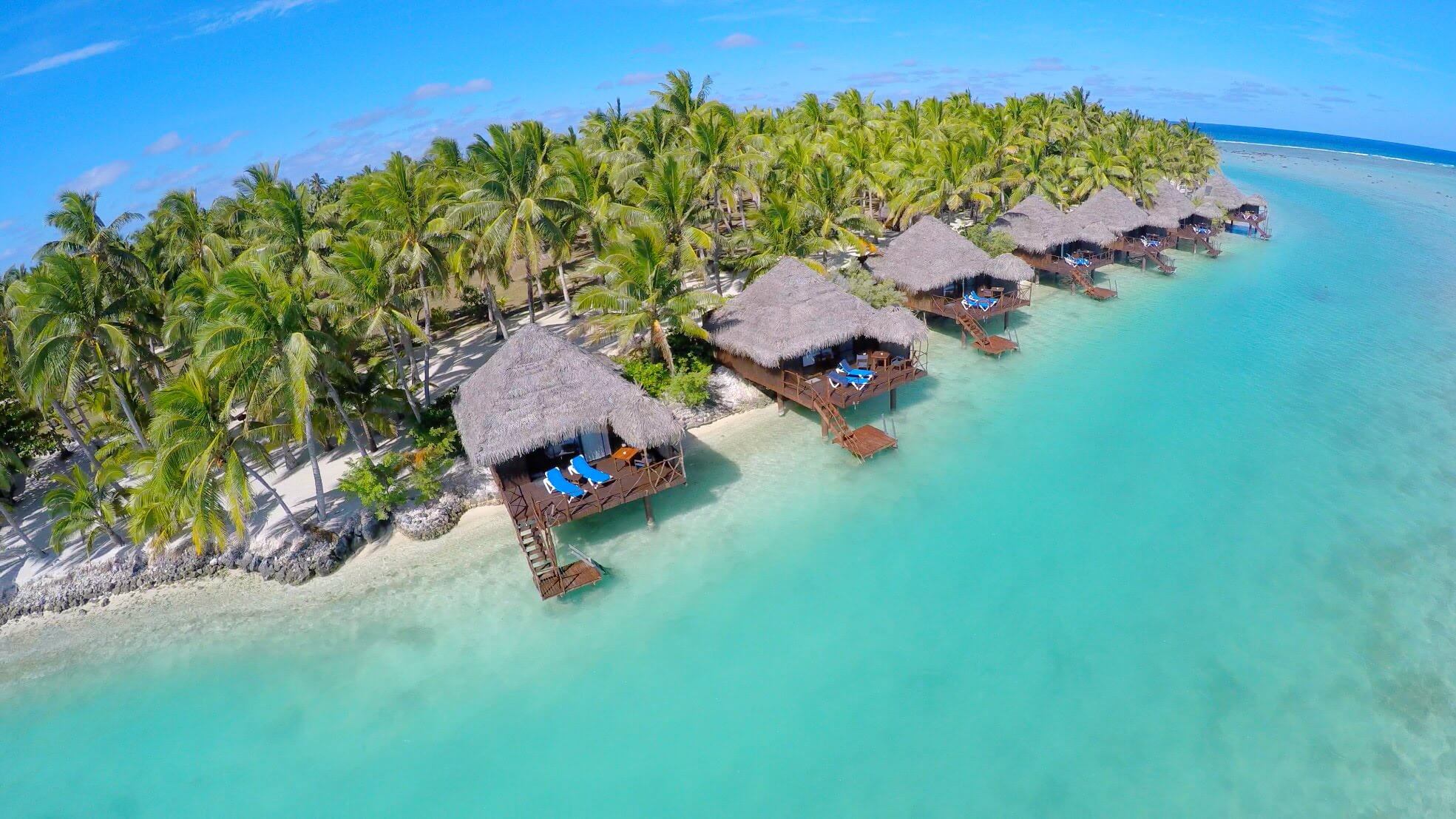 Source: ytimg.com
It is an autonomous island country, comprising of 15 islands with a total of 240 square kilometers in area. It is a perfect collage of Polynesian heritage and ancient culture. Cook Island is all about scare beaches, isolated lagoons and coconut trees backdrop a clean, blue landscape, where the sky kisses the ocean. Aitutaki will certainly snatch you out from this mundane world of here and now.
Huahine, French Polynesia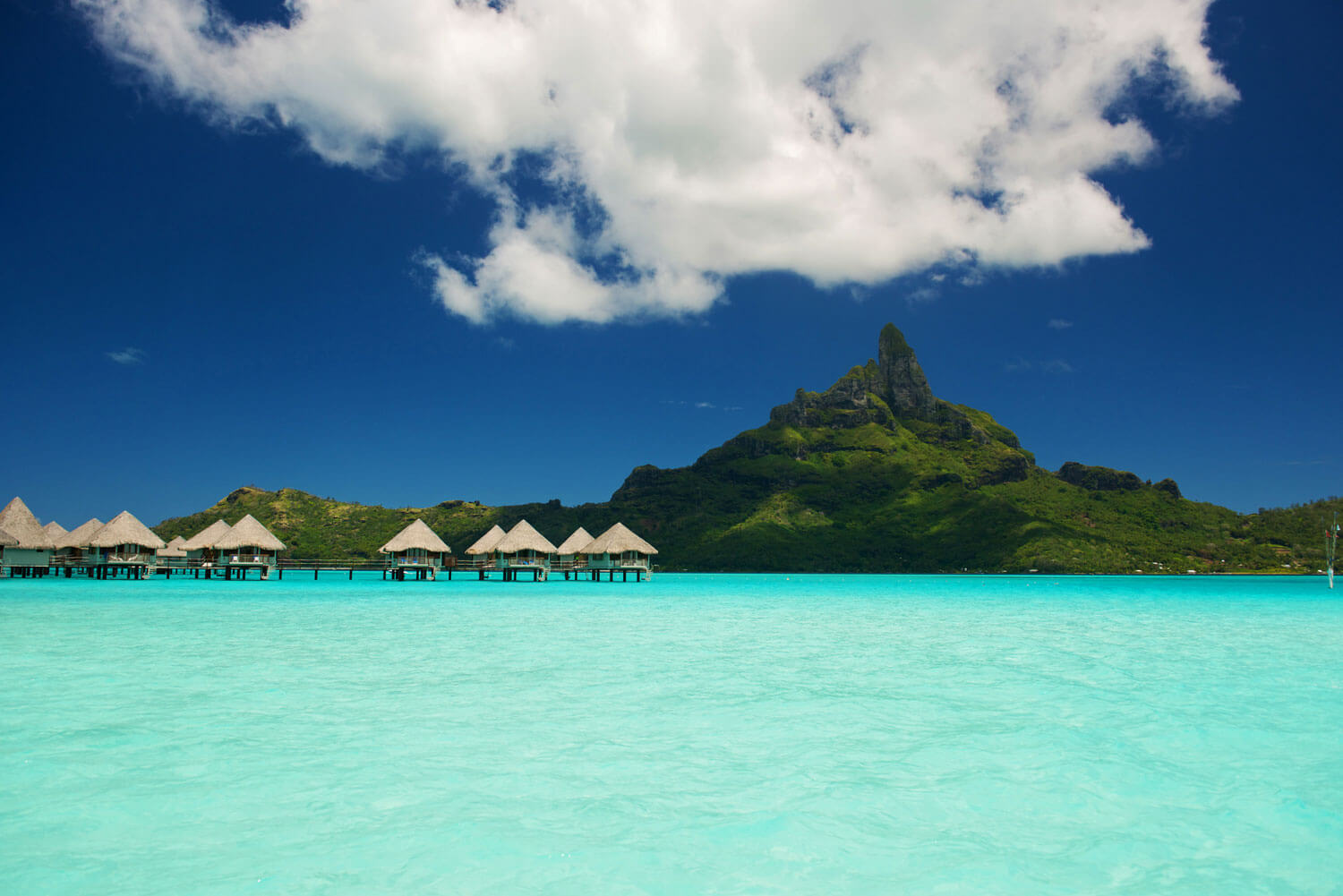 Source: atcdn.net
Life here runs at its own pace. It follows its own clock. There is no more hurry, no more rush, but only an aspect of a fresh livelihood. Apart from a typical coastal life, there are also many remains of the old Polynesian temples that might attract you to explore the place through its veins.
Moorea, French Polynesia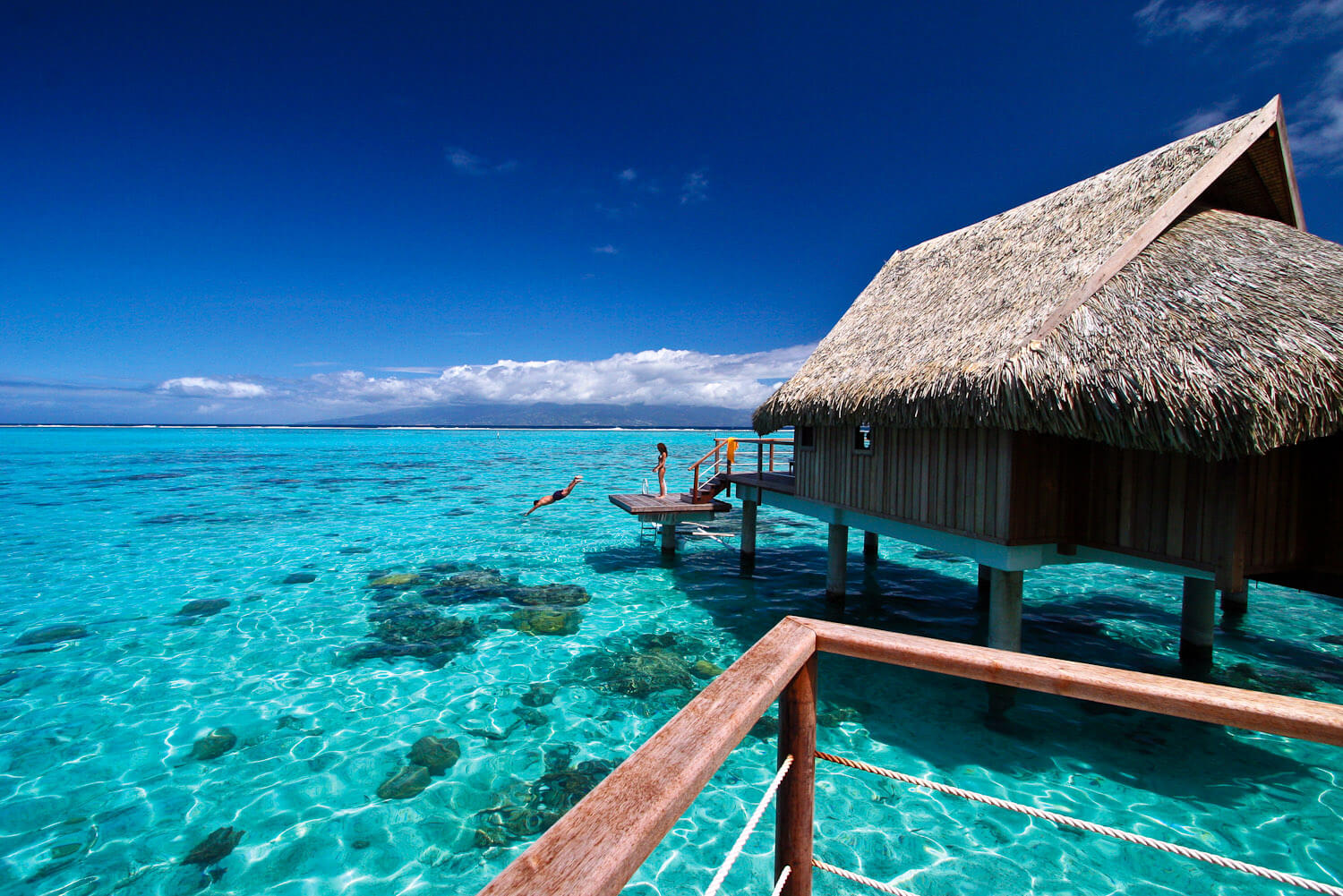 Source: atcdn.net
A bright day, a lovely breeze, and lashes of greens- these can be a perfect combination for any traveler. And these three together are not a rare sight in Moorea. This is the heaven of Tahiti, with its wonderful gift of a short boat ride that can be led by a dolphin as well. In Moorea, you go back to mother nature in her crudest form, undisturbed and pure, with all its members present.
Also Read: Philippines- "The Gorgeous Southeast Asian Hub Of Islands"
Tanna, Vanuatu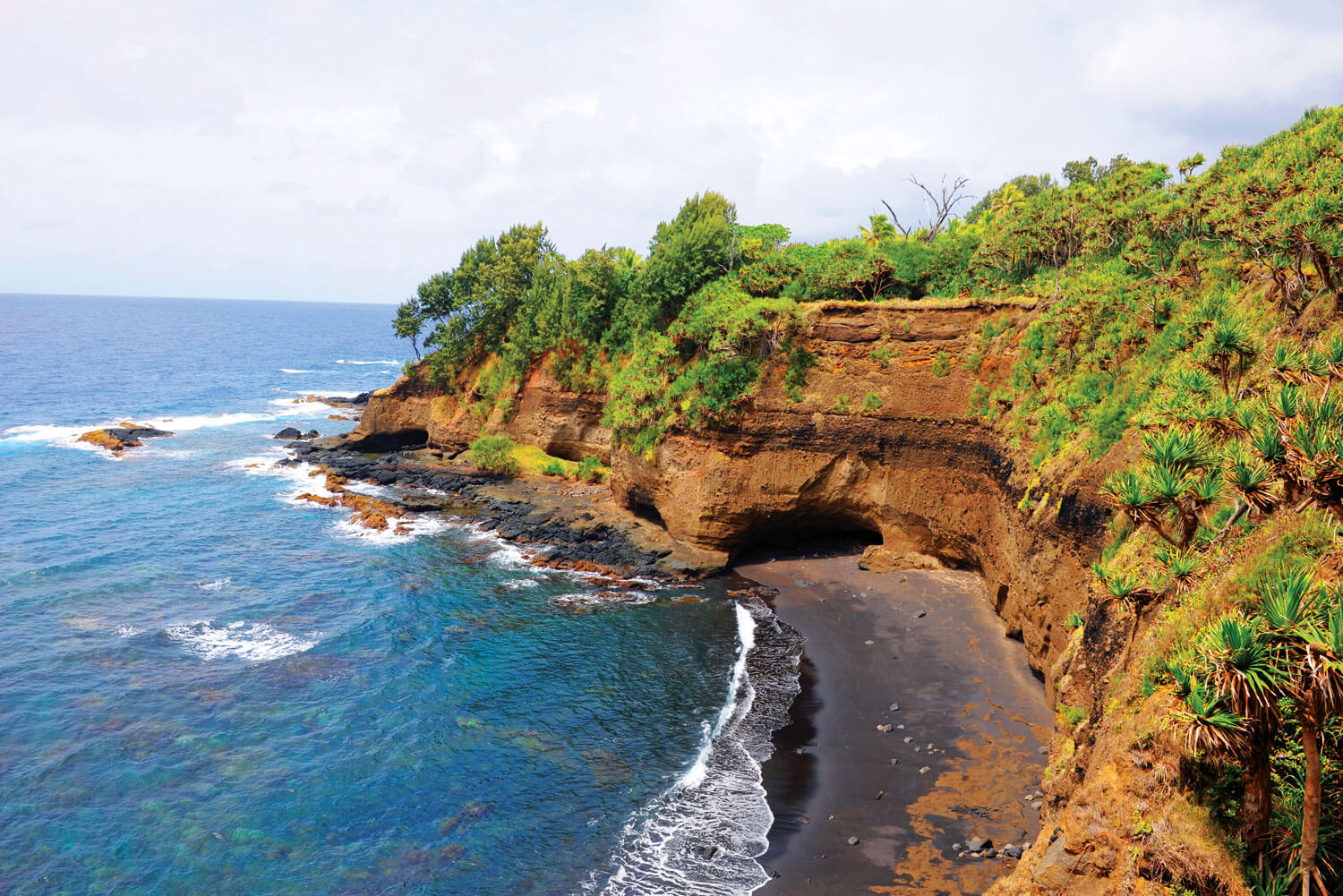 Source: atcdn.net
If you are a travel fanatic, you are already aware of the fact that Tanna is not famous for its beaches or lagoons, but for Mount Asur, the main travel attraction of the place. It is known as 'the world's most accessible active volcano'. The diversity of the land couple with its rainforests and the presence of its ancient tribes.
The Malden Island, Kiribati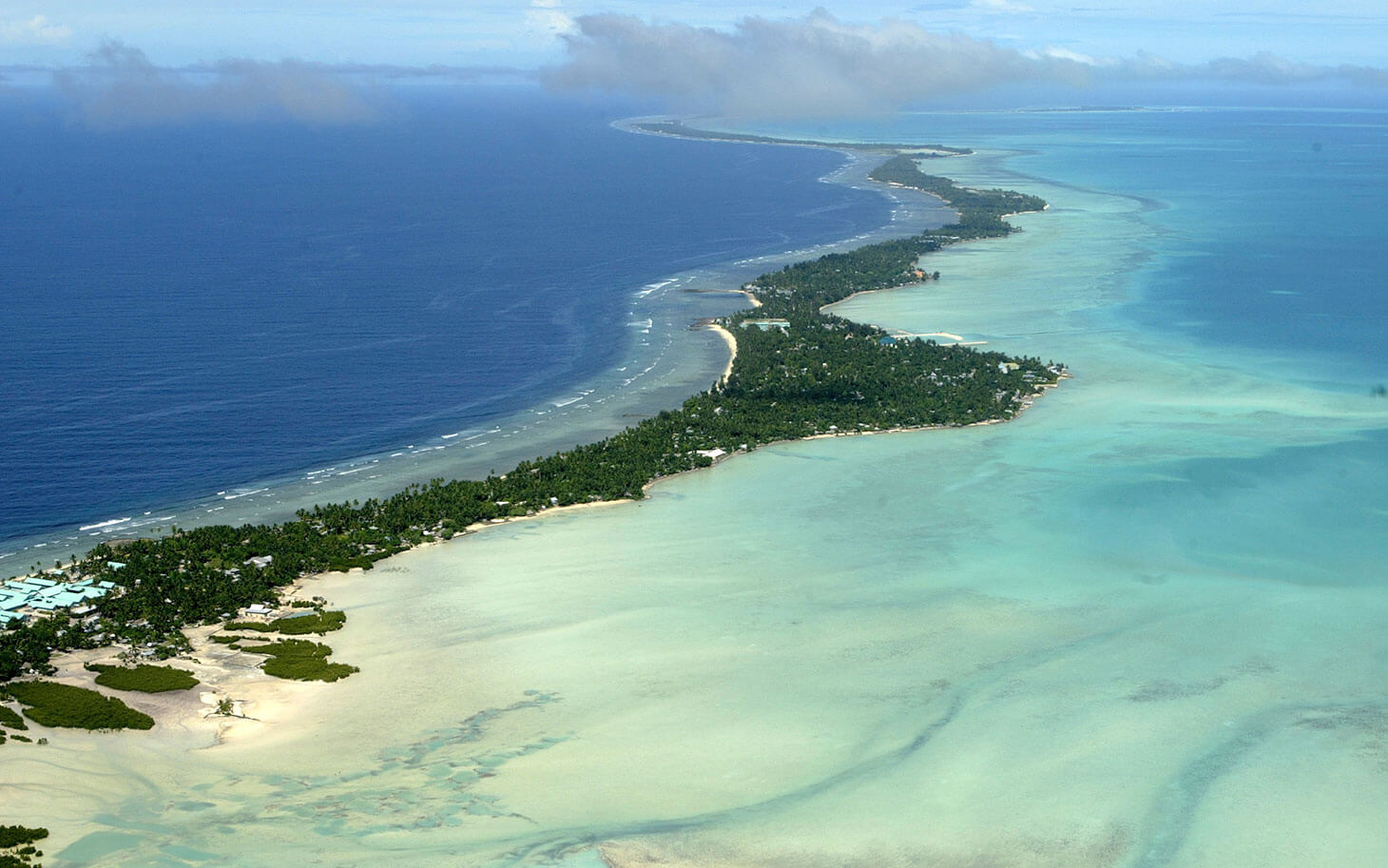 Source: kiribati.me
It is relatively a less famous island, located in Kiribati. Hub of brilliant archaeological elements, this barren place is situated right at the center of the Pacific Ocean. You will surprise every now and then with platforms, houses, graves, step-pyramid temples, and stone constructions. This will definitely hit the slightly different taste buds.
Ofu, American Samoa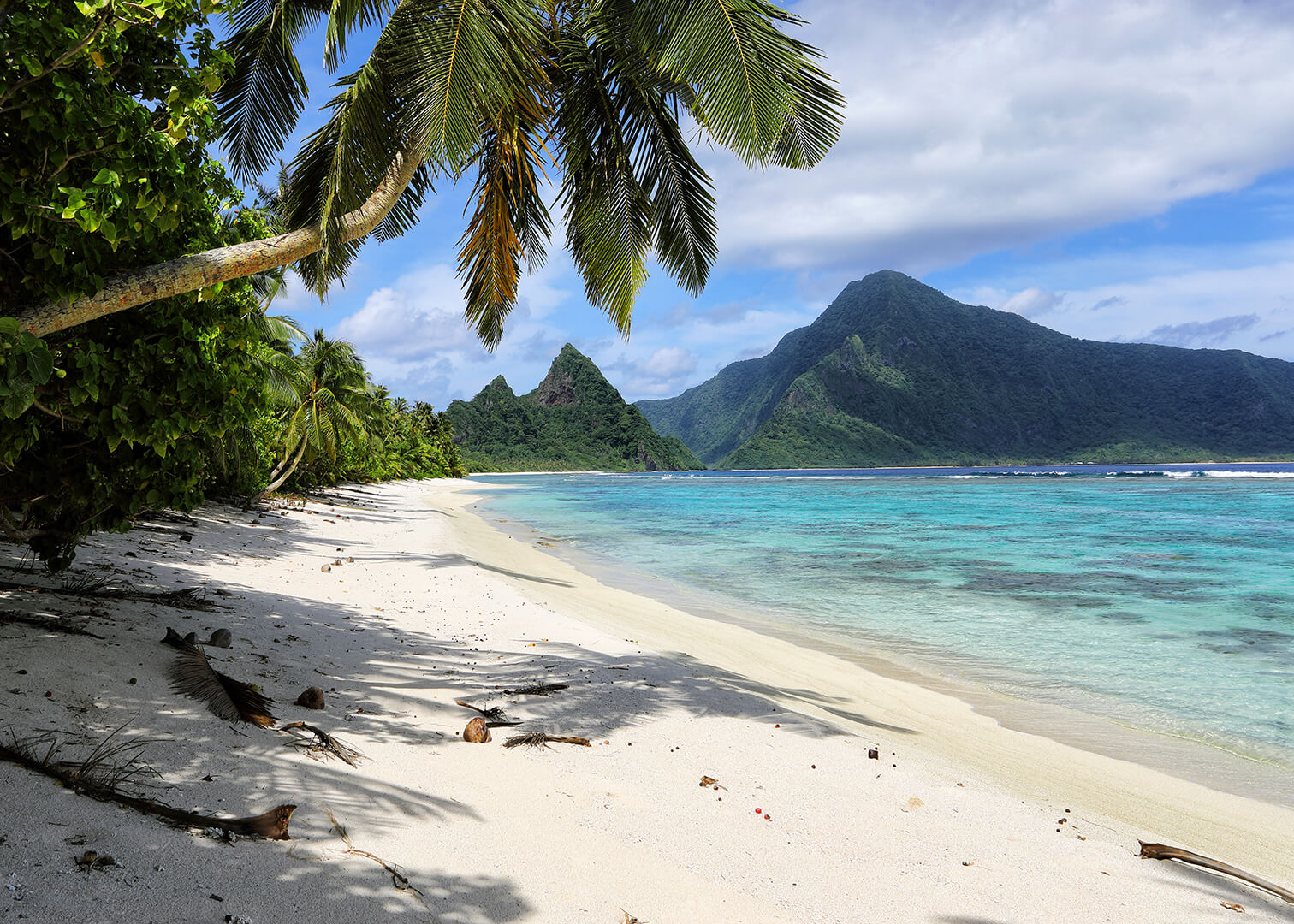 Source: wordpress.com
If you are an adventurous explorer, this place is kept for you. Almost hidden in the US territory of American Samoa, this is a remote place. But like any other thing under the sun, there is always a mine of gold after a hectic search. This place is never going to disappoint you with its immense beauties lying in the water bodies and running beaches.
These were some best south pacific islands that you would never want to miss, explore more places like this at Travelila.