If you are not a British citizen, neither up to speed with the goings-on of the towering figures of world politics, it is still very likely you remember the face of Meghan Merkle. The recently appointed Duchess of Sussex made headlines in May 2018 in St. George's Chapel, primarily more so because the royal bride looked incredibly gorgeous in her wedding dress with her diamond bandeau tiara and the 15-feet veil. It is reported that the dashing Givenchy dress is in fact going up on public display in Windsor Castle soon. Here you will get to know everything about Meghan Markle royal tour.
Global public interest in the royal couple, Prince Harry and Duchess Markle, had skyrocketed ever since and shows no reason for going down anytime soon. If you are looking for the best holiday destinations for a couple in the world then you must check these celebrities' places!!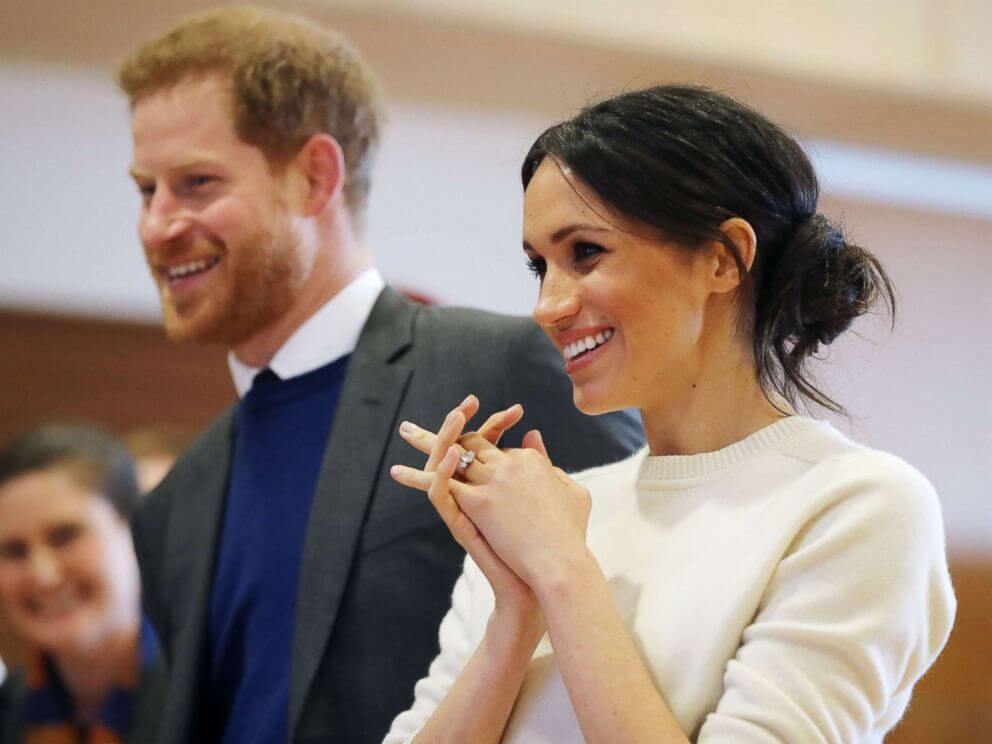 Source: abcnews.com
Hailing from Los Angeles, California, Markle has a unique oriental charm to her looks owing to her mixed-race origins. The chief press for the American actress before her royal wedlock was from her role in the popular UCP legal TV drama Suits, where she played Rachel Zane the paralegal.
Markle had publicly announced her engagement with Prince Harry of Sussex, grandson to Queen Elizabeth II, in 2017, following which she resigned from her acting career to consequently commit to the British royal family and the advancement of her philanthropic agendas.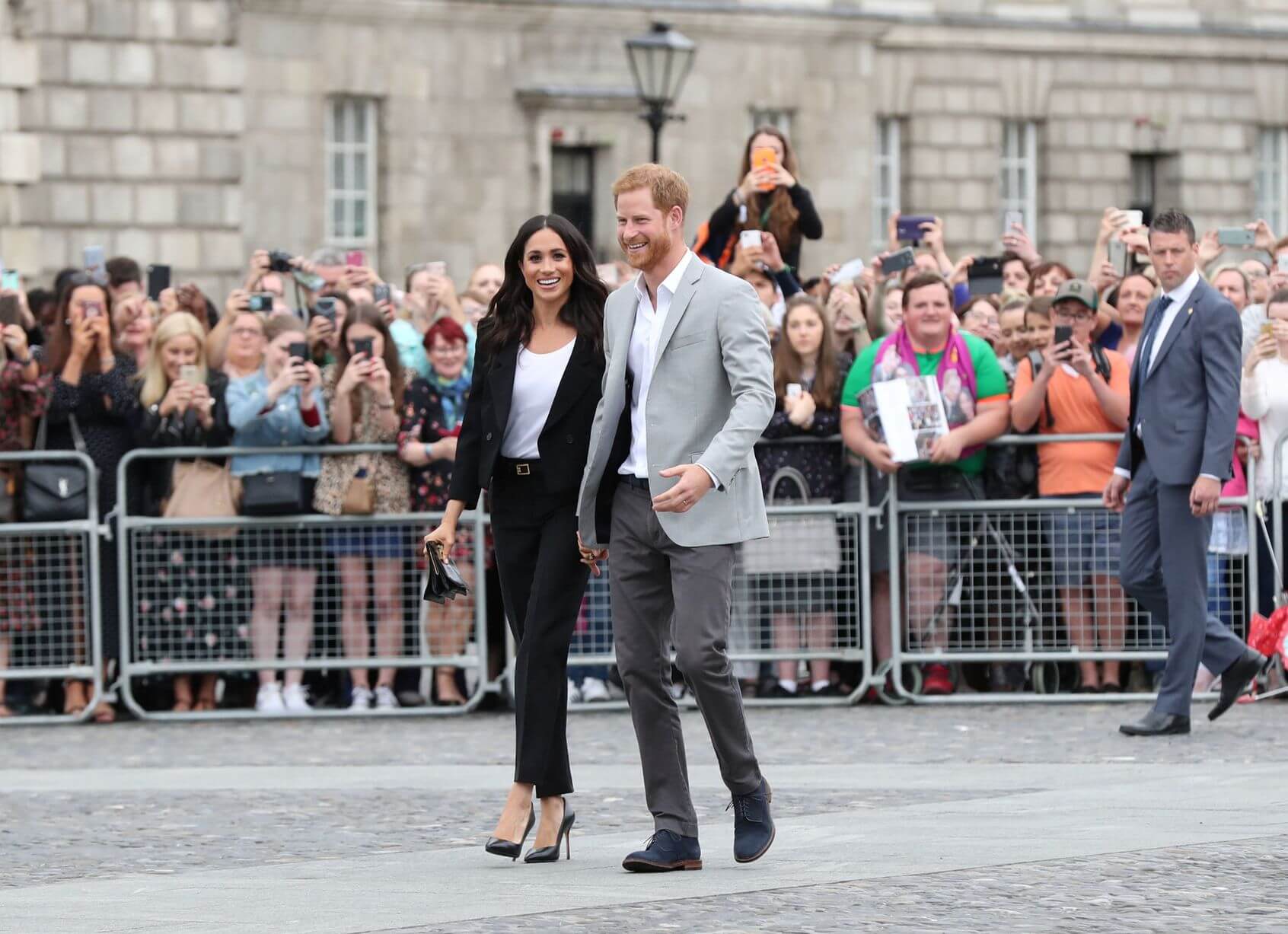 Source: dublinlive.ie
Other than a mid-2018 garden party on the occasion of Prince Charles' 70th birthday, there had not been much activity for the royal couple until July, when they undertook a tour to Dublin at the request of Her majesty's government.
The couple's first full-fledged tour was, however, announced before this Dublin venture. In June 2018, both their Twitter and Instagram handles confirmed their late 2018 intercontinental tour spanning two weeks.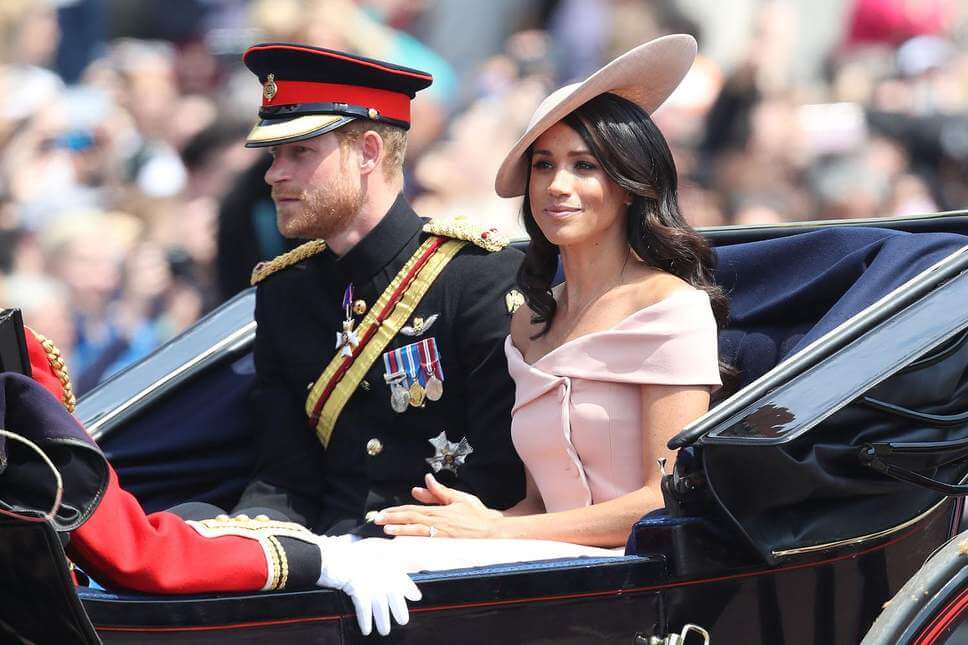 Source: static.standard.co.uk
The newlywed royal couple will be touring Fiji, Tonga, New Zealand, and of course, Australia. A more detailed itinerary giving insights as to the outline of their course was shared shortly after by Kensington Palace. The projected itinerary for the Meghan Markle royal tour goes as follows:
Tuesday, 16

th

October 2018: Sydney, Australia

Wednesday, 17

th

October 2018: Dubbo, Australia

Thursday, 18

th

October 2018: Melbourne, Australia

Friday, 19

th

October 2018: Sydney, Australia

Saturday, 20

th

October 2018: Sydney, Australia

Sunday, 21

st

October 2018: Sydney, Australia

Monday, 22

nd

October 2018: Fraser Island, Australia

Tuesday, 23

rd

October 2018: Suva, Fiji

Wednesday, 24

th

October 2018: Suva, Fiji

Thursday, 25

th

October 2018: Nadi, Fiji

Also on the same day (25

th

October 2018): Nuku'alofa, Tonga

Friday, 26

th

October 2018: Nuku'alofa, Tonga

On the same day (26

th

October 2018): Return to Sydney, Australia

Saturday, 27

th

October 2018: Sydney, Australia

Sunday, 28

th

October 2018: Wellington, New Zealand

Monday, 29

th

October 2018: Wellington and Abel Tasman National Park, New Zealand

Tuesday, 30

th

October 2018: Auckland, New Zealand

Wednesday, 31

st

October 2018: Rotorua, New Zealand
While this fits the standard norms of a textbook autumnal tour to the isles, there definitely is a diplomatic incentive for this tour too – this is the Royal couple we are talking about, after all. As representative sources from Kensington Palace have themselves noted, the one strain to bind these countries is that they are all commonwealth-associated. A program through four commonwealth countries within the expanse of four weeks will of course entail a diplomatically weighted stance.
But to top it off, the royal couple's trip is no mere flippant joyride of a young romance, but has an environmentalist motif on the forefront, to further the cause of the Queen's Commonwealth Canopy, especially on Fraser Island.
As the 16th April 2018 ITV special feature The Queen's Green Planet, her majesty holds a keen interest in eco-friendly campaigns, as promoted in her talk with Sir David Attenborough in the garden at Buckingham Palace.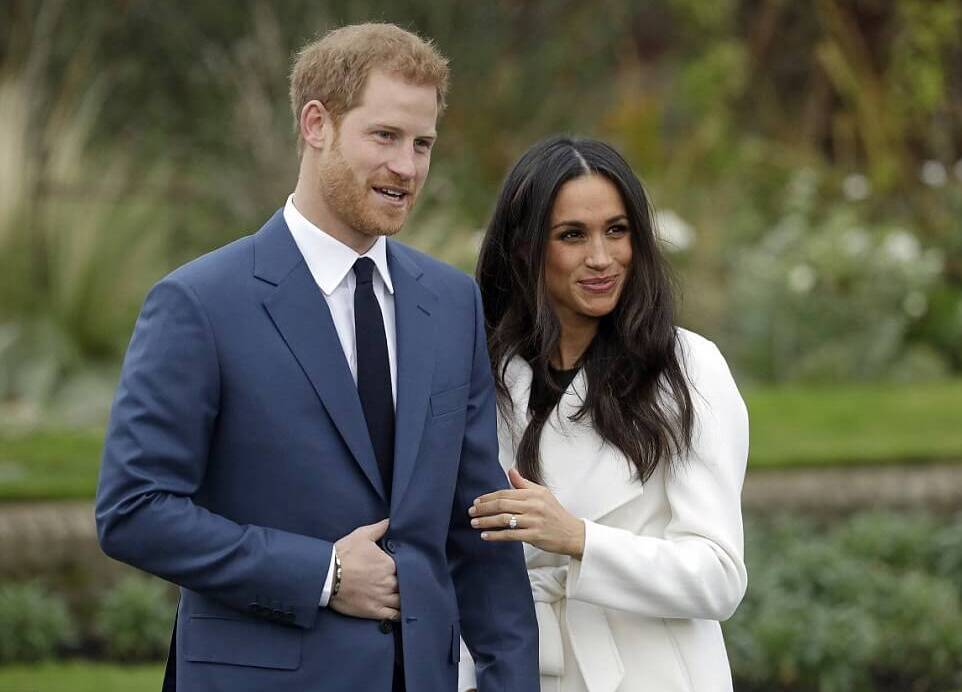 Source: dailymail.co.uk
A larger motive is also to support, promote, and facilitate the Invictus Games Sydney program of 2018, in which the community will embrace their injured and ill veterans, and recovery and rehabilitation of the ex-servicemen will be the order of the day. As a brief glimpse of the itinerary will inform, it is meticulously mapped out to have maximum space for Sidney, and coinciding with the dates of Invictus 2018 (October 20th to October 28th).
Also Read: Some Romantic Places To Visit In Honeymoon Heaven Switzerland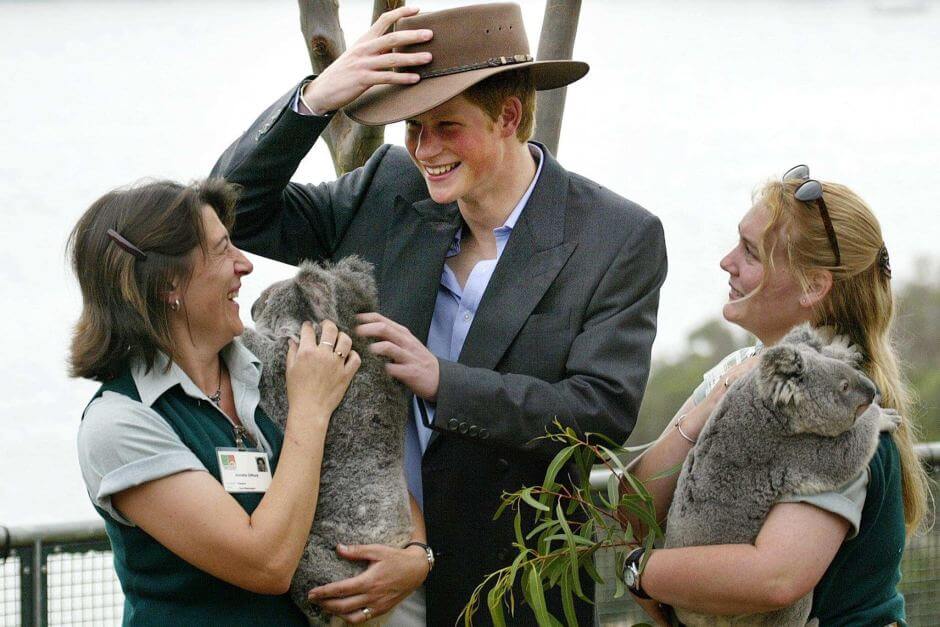 Source: squarespace.com
Duchess Markle had, in fact, foretold of their involvement in this event, previously sharing the idea with 2017 Toronto Invictus Games participant Michael Mellon back in April, during their visit to the UK team trials for the Invictus Games in Bath. As Markle also noted in a later interview; she was stoked for the Sidney tour both because of the Invictus Games; and because she had never been to Australia before.
Of course, the Queen's Canopy and the Invictus Games are not the only things in store for the prestigious couple. It is estimated that Harry and Markle will be undertaking as many as 76 engagements in these two weeks; including an audience with King Tupou VI and Queen Nanasipau'u in Tonga, sit-ins with various social work organizations; and also hanging out with the koalas at the Taronga Zoo.
Thank you for visiting Travelila. Have a happy journey!!