With impressive titles like The Most Populous and simply The Largest City in Australia, Sydney is a daunting figure against the Australian skyline. It is the capital of New South Wales, and the sprawling acres of the city surround the busy Port Jackson. There are many places to visit in Sydney that are a must for all Australian residents and Australian islands. But they are not alone, tourists and travelers from all over the world visit this cute city for many reasons.
One of them is that it exhibits the very best parts of the multi-faceted Australian culture. It is not only with extraordinary in-city buildings like The Opera House; but also prodigious parks, charming cave systems, and simply ravishing rodeo shows. Some of the best places to visit in Sydney are as follow:
The city of Sydney boasts some world's top brands in clothing, being home to lines like Ellery and Scanlan. The renowned Sydney Opera House hosts more than 40 shows a week; with sopranos that can bring tears to the eyes of even the most cynical of music enthusiasts.
Sydney has a museum devoted to the sport at the heart of all sports enthusiasts, cricket: The Bradman Museum and International Cricket Hall of Fame, a museum that is regularly thronged with cricket fans checking out the amazing displays and the Hall of Fame, containing some of the best cricketers to have lived.
Tourists can cuddle with a Kangaroo or Koala baby at parks like Featherdale National Park, or even pet a shark or ray at the Irukandji Shark and Ray Encounters.
Shopping
Source: newsapi.com
Once in the city proper, tourists can stop at Myer and David Jones, two of the country's best department stores, where they can shop to their life's desire -excuse the cliche- as it has brands of clothing that range from jaw-dropping glamorous to cute outfits that make most fall in love at sight, to garments that are simply weird and wacky.
Top brands include world-famous contenders like Ellery, Ginger, and Smart, and Sass and Bide. Shoppers can take a stroll down Strand Arcade, where they can get one of Australia's Akubra hats, worn by all -from farmers to ministers, with the spree ending at Queen Victoria Building, a romanesque jewelry store constructed in the 1800s.
Food and Wine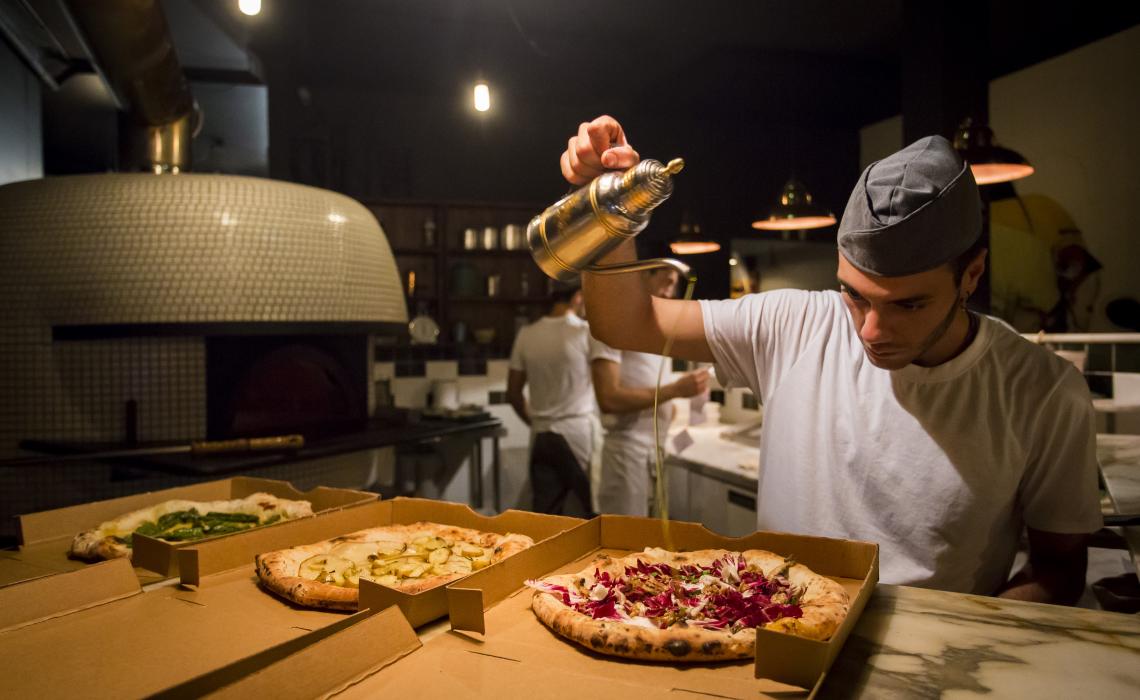 Source: sydney.com
Sydney offers its own take on the cuisine scene, choosing not to have a definitive flavor; (except for the signature Australian king prawn), but a mix of taste explosions, originating from the corner of the world. High-cred fine restaurants serve juicy meat and tasty veggies cook in wood-fired ovens, are supplementing by cafes and sandwich bars; where you can pop in for a quick sandwich and a glass of wine.
Vegan restaurants like Yellow and The Bentley Restaurant and Bar burst onto the vegan-dining stage with style, presenting dishes truly unique, making even meat lovers come in hordes, while restaurants like Saint Peter, Quay, and LP's Quality Meats stand as monoliths, with meats that make most foam at the mouth. And after all, the thought of a cured egg yolk in potato foam with trout roe and burnt leeks does sound pretty appetizing. Bon Appetit!
All produce is growing locally, in the surrounding farms, and vineyards are a prominent part of the restaurant scene in Sydney. Ranging from simple producers to acres of vineyards, both frequently host tastings, a time when many are inviting or come on their own to taste the latest in world-class wine. Bars like Jacoby's, The Baxter Inn, and the Duke of Clarence are famed as some of the best bars in the world
Culture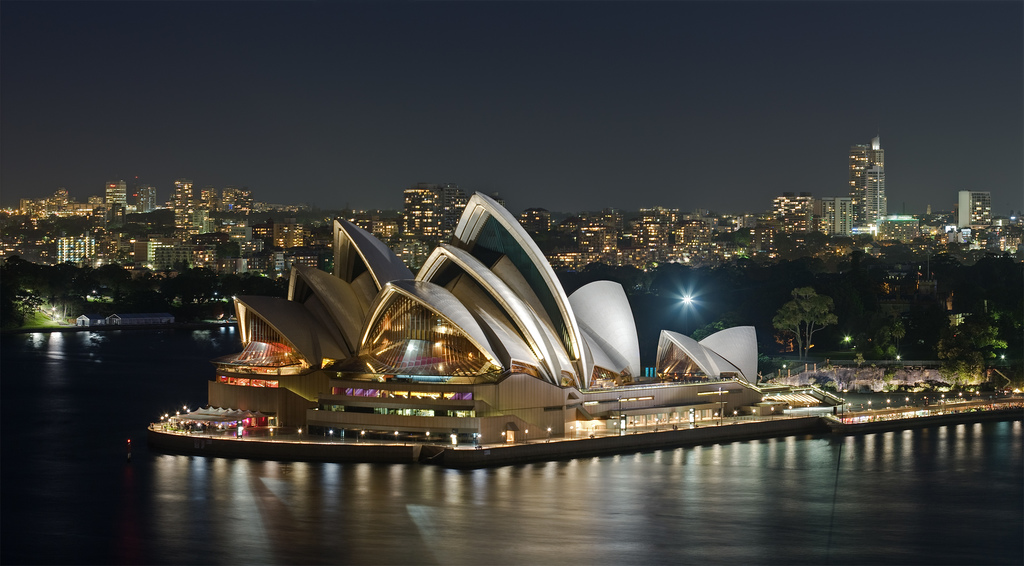 Source: wikimedia.org
Sydney simply litters with museums, each dedicated to its own part of Australian History. Some of you might ask, what is the best time to visit Australia? Those who have a penchant for fine china can visit the Bygone Beautys Treasured Teapot Museum and Tearooms, a museum containing more than 5000 teapots, spanning styles found across 5 centuries.
The Museum of Contemporary Art, Sydney, collects and exhibits art from old classic painters, new emerging talent and even sculpture. They host viewings and shows full of art pieces that can make a person feel happy, sad, or even inspired. A true must-see for anybody who visits Sydney.
The Bradman Museum and International Cricket Hall of Fame are locating in the town of Bowral, a 90-minute drive from Sydney, It was named after Sir Donald Bradman, a legend among cricketers. Here, you can view records, statistics, and memorabilia about cricketers and their matches, not just from Australia; but from all over the world.
The Art Gallery of New South Wales is one of the whole country's most famous art galleries, with permanent exhibits like the Yiribana Gallery, a fine collection of Aboriginal art. On Wednesdays, art enthusiasts can enjoy a late-night talk with artists and museum staff, until 10 pm.
Entertainment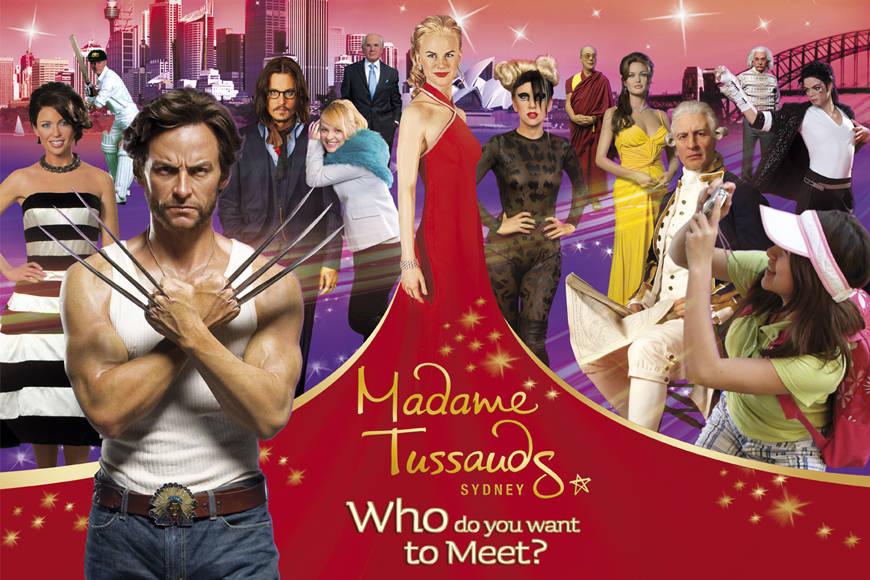 Source: atdw-online.com
Sydney is famous all over the world for its truly unique entertainment venues. The only one of its kind and repute in the world, Madame Tussaud's is a wax museum, with wax sculptures of the world's best, the most memorable, and its worst, featuring sculptures of famous characters and figures like the Justice League, The Terminator, Michael Jackson (The King of Pop), Sharukh Khan (the King of Bollywood), along with historical figures like Nelson Mandela and Queen Elizabeth II.
Hunter Wine Theatre had the genius idea of being a wine-themed theatre. While here, viewers can see how grapes are picked, fermented, and finally turned into that sweet nectar- wine!
And finally, we come to the most attraction all over Sydney: The Sydney Opera House. On the edge of the Sydney Harbor, stands the much-acclaimed Sydney Opera House. A breath-taking structure, the very architecture of it is an everlasting monument to Sydney's exclusion from the everyday, humdrum cities, and its fundamental uniqueness.
This massive structure hosts 1600 shows every year, with renowned performers dancing ballet, hip-hop dance shows, singing, and acting operas, and playing music. The finest in Sydney cuisine can find at the Opera Kitchen and the Bennelong Restaurant. So viewers can enjoy food along with first-class entertainment.
Also Read: Time To Know Everything About Autumn In Australia
Nature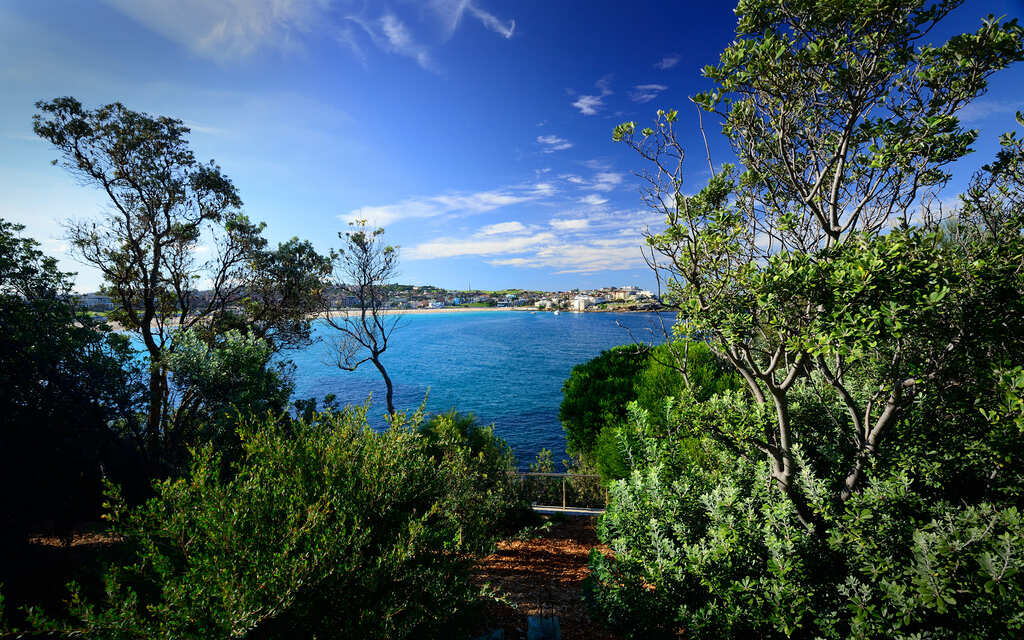 Source: 1zoom.me
Even though Sydney is surrounded by the traditional Australian desert landscape, it boasts huge jungles. Nature enthusiasts can walk along to the Scenic World Blue Mountains is a world heritage site. ​It has a refreshing climb and it is surrounding by a jungle when visited, simply takes your breath away.
While the morning dew and the cool air refresh you, the walk up the mountain stairs itself tires you; making a balance that is not only healthy but also hugely appealing.
Wildlife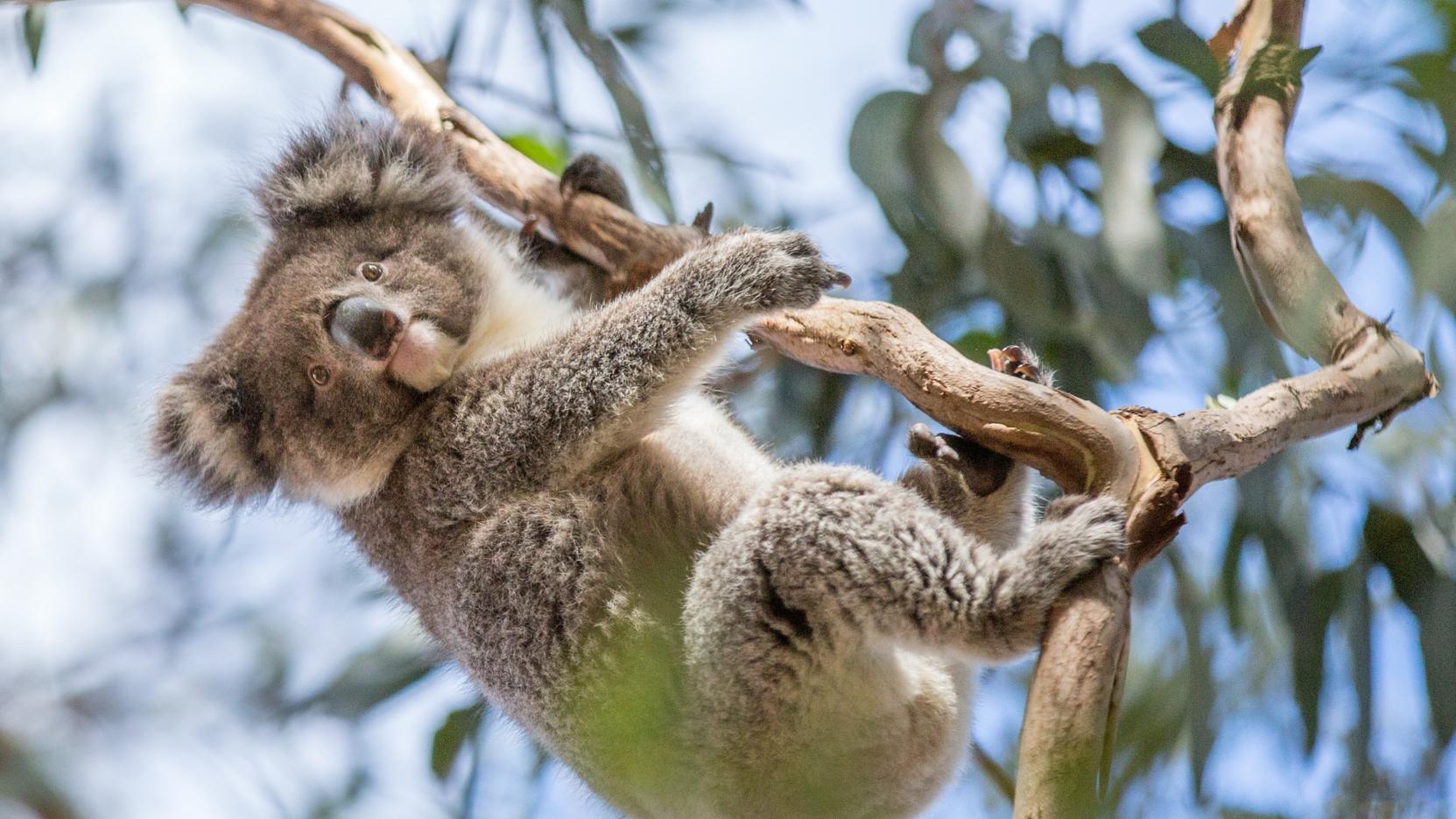 Source: australia.com
Australia encompasses some of the world's most cute and cuddly creatures, ranging from the teddy bear inspiring Koalas to the tall and intelligent Kangaroos and of course, the famous Australian-bred Horse, which can climb up anything, from mountains to molehills. Anyone, from casual people looking for a fun time to hardcore animal lovers; can visit animal preservation sites and parks like the Featherdale National park.
The Symbio Park, another famed Animal preservation park; offers the rare chance to observe a rare Sumatran Tiger feeding, and even to hand feed a Koala yourself.
The Australian Reptile Park and Wildlife Sanctuary has a smattering of rare and unique mammals and reptiles. Some of the most unique to find are echidnas, platypuses, koalas, dingoes, and gliders.
Another park that stands unique is The Australian Walkabout Wildlife Park. Originally an Aboriginal settlement, significant evidence of them can find in many areas, including a carving of a giant emu. Besides, few things can match the site of an age-old hut inhabited by a Kangaroo.
All in all, Sydney stands out as one of the most unique cities to be found anywhere, everywhere. There are many places to visit in Sydney. Australia in and of itself has a distinct feel to it, the roughness of the wild all around it, but supplemented by the finer luxuries of life like a glass of good wine and a steak of well-done meat. Sydney is a must-visit for any person who wants a relaxing vacation or those who consider being frequent travelers.
Keep visiting Travelila, to explore the best places in the world!!