Traveling together can always prove an occasion of forming strong bonds – even stronger between couples. By itself, exploring stranger shores is a character-building exercise. But when you travel with your significant other, the experience is very unlike solo travel. You do not only travel together to discover new monuments and landscapes, but you also discover each other in unique ways, through avenues that would never open up otherwise. But your mileage may vary depending on some factor; and your destination, as blindingly obvious as it is, is the key factor in it. Some romantic getaways for couples are perhaps naturally pretty, or glorious with their vast cultural repository, but still, never click.
Picking out the right place is both paramount and a little tricky. What we can do is narrow out your selection choices to help you plan the journey of a lifetime; (to bend the proverb, journeys of a lifetime, if you will). So here are our top destinations that can prove to be great romantic getaways for couples.
Whether you like sleepy hollows, bombastic nightlife, the quintessence of European architecture and cobblestone roads, or an archipelago escapade – we have something for you whatever your jam is!
Seattle, Washington: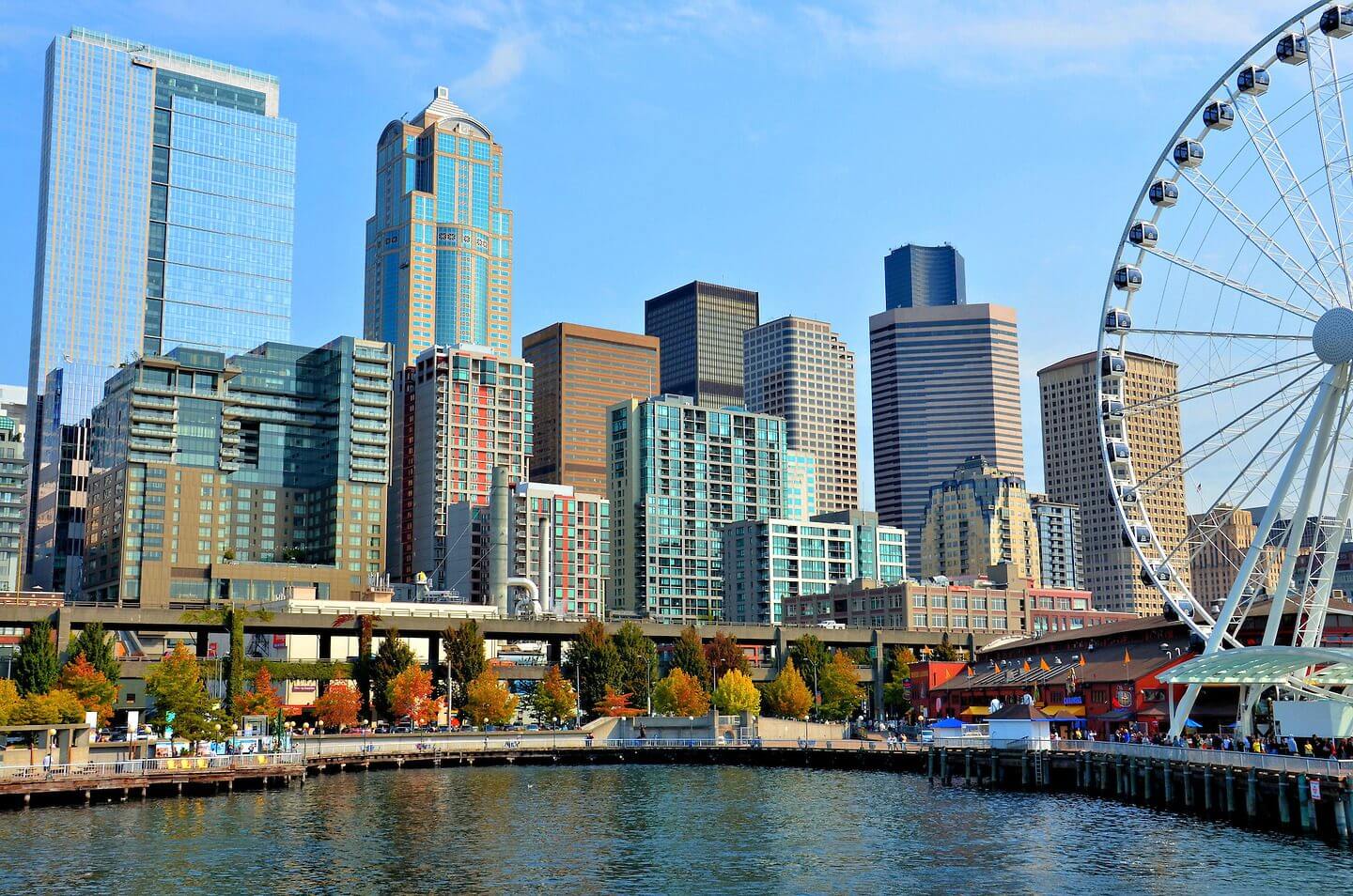 Source: netdna-ssl.com
It would be quite easy to sell Seattle to a tourist. Save everything else for other occasions, only the sight of the distant Mount Rainier; shrouded in a mist that gives it an irresistible mystical aura, will be enough to convince you to purchase tickets.
But here is why you should purchase two tickets instead of one: Seattle, albeit understated as such, is a joyride for couples. Delish Italian cuisine, an endless array of parks and recreations with great views, palatable weather, and lots of options for classy romantic dining – there is nothing that can tell you off from Seattle.
The Pink Door is rightfully the most popular ever since 1981, if you need recommendations for a dining place, by the way. Other than all the parkland acres, you can also rent a canoe at the Waterfront Activities Center just next to the Husky Stadium.
Islamorada, Florida: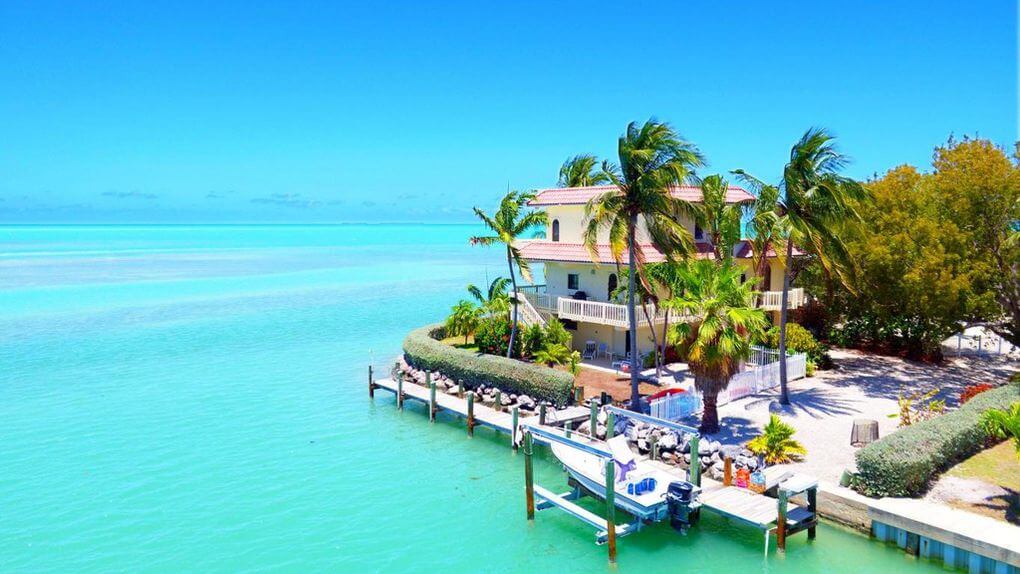 Source: ap.rdcpix.com
Florida is world-famous for being the archetype-defining holiday retreat, but whenever the name of Florida is called, its ineluctable infamy follows: it is the most touristy of places in the whole continent, 24 hours a day, 365 days a year.
For the most part, this reflects the truth, except for this little, far from the madding crowd of Miami, a slender strip of land off the coast on the Florida Keys is known for its coral reefs, but it is a path treaded often – not as often as the rest of Florida, at any rate. Islamorada is a village consisting of these five Keys that can offer you nearly all things Florida.
Florida, but better, one should say, because you will no longer be miffed by the huddling tourists, and you can enjoy a relaxing weekend with your significant other, imbibing in its beautiful sunsets with the masterwork cocktails from the handful of mixologists that have settled down here.
Carmel, California: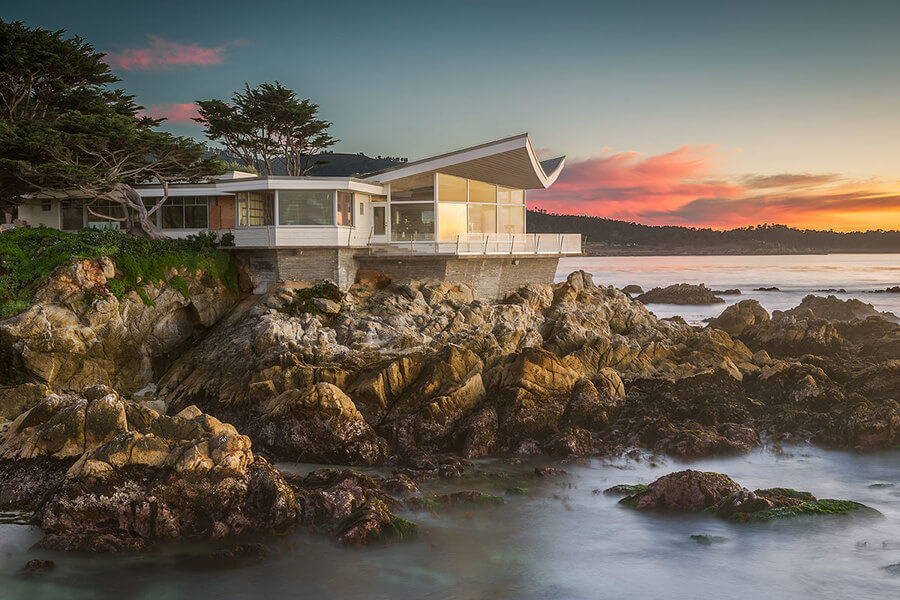 Source: mansionglobal.com
Continuing through the theme of tranquil hideaways, Monterey County has its own Islamorada counterpart in Carmel-by-the-Sea. This will be right up your alley if you like Mediterranean weather, rolling highlands, and a not-so-calm sea crashing against a rugged cliff face.
If you are drawn towards literature and history, Carmel also used to be an art colony, bearing the footsteps of the likes of George Sterling and Mary Austin.
Robert Jefferson's Tor house and its almost fantastic Hawk Tower have seats warmed by legendary persons in the history of America – Langston Hughes and Charlie Chaplin among others. But if the literary arts do not pique the interests of you or your partner, you can still have a memorable musical week if you catch the Carmel Beach Festival at the Sunset Center in-season.

Ushuaia, Argentina: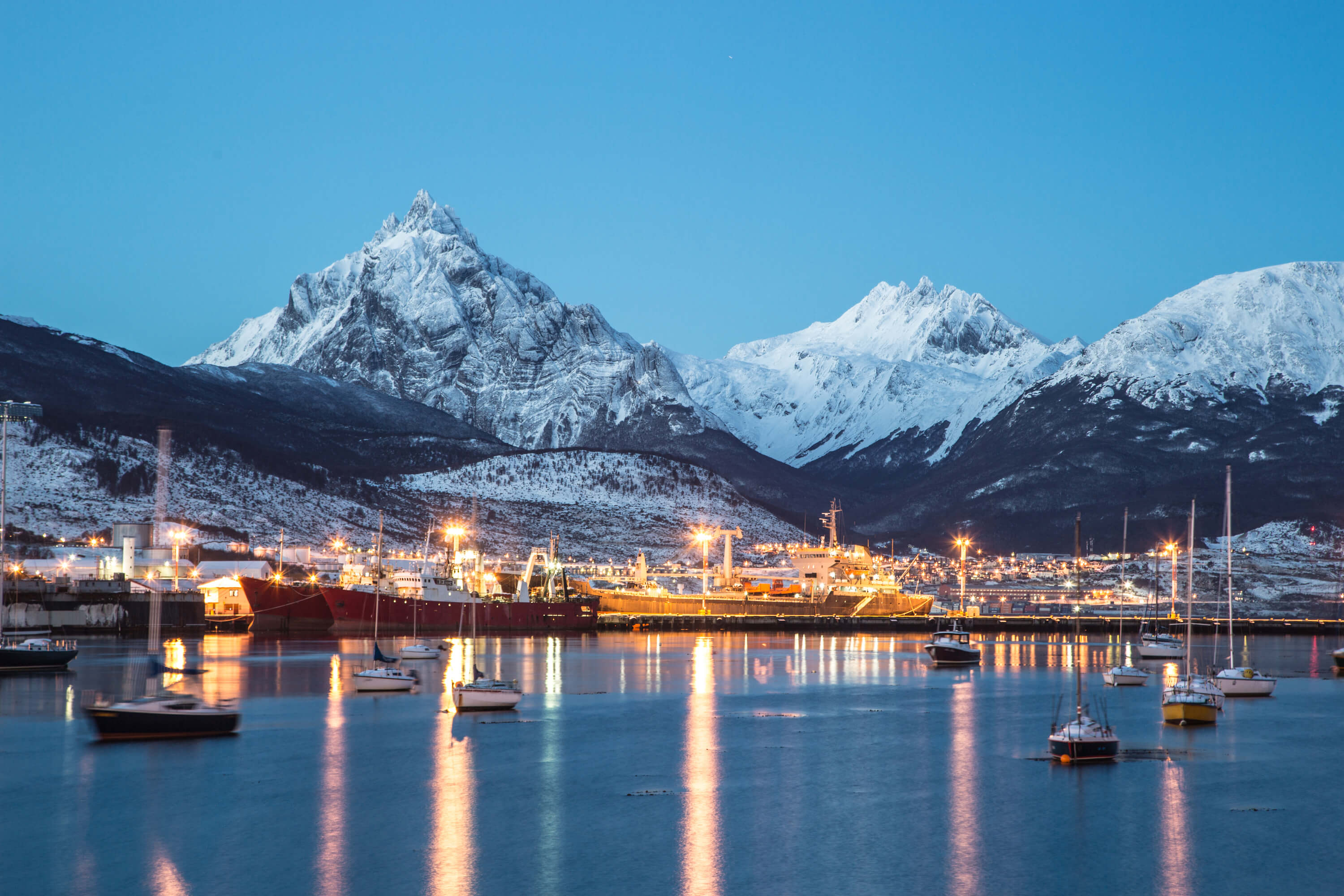 Source: chimuadventures.com
Did you know you can sing along to Lord Huron's 'Ends of the Earth' with your lover while at the literal end of the world? Ushuaia is colloquially referred to as 'el fin de Mundo', 'the end of the world' because on its coast is situated the starting point to polar expeditions and other such projects which have to do with Antarctica.
Notwithstanding this context, the motto of Ushuaia echoes well its sublime scenes – 'end of the world, beginning of everything'. The subpolar oceanic climate in Ushuaia bay is the opposite of the warmth associated with romantic gateways – it is cold and desolate, but at the same time, it is majestic in an unparalleled way.
Take our word for it – standing on the last few chunks of rock sticking out of the gurgling sea and holding hands before the blinking Les Eclaireuse Lighthouse (yes, the very same from the Jules Verne novel) will be an experience the generic beach sunsets cannot ever give you, and experience other couples will envy you for.
En route the tracks for 'Train to the End of The World', you can also have some conventional holiday chill-out at Tierra del Fuego National Park.
Venice, Italy: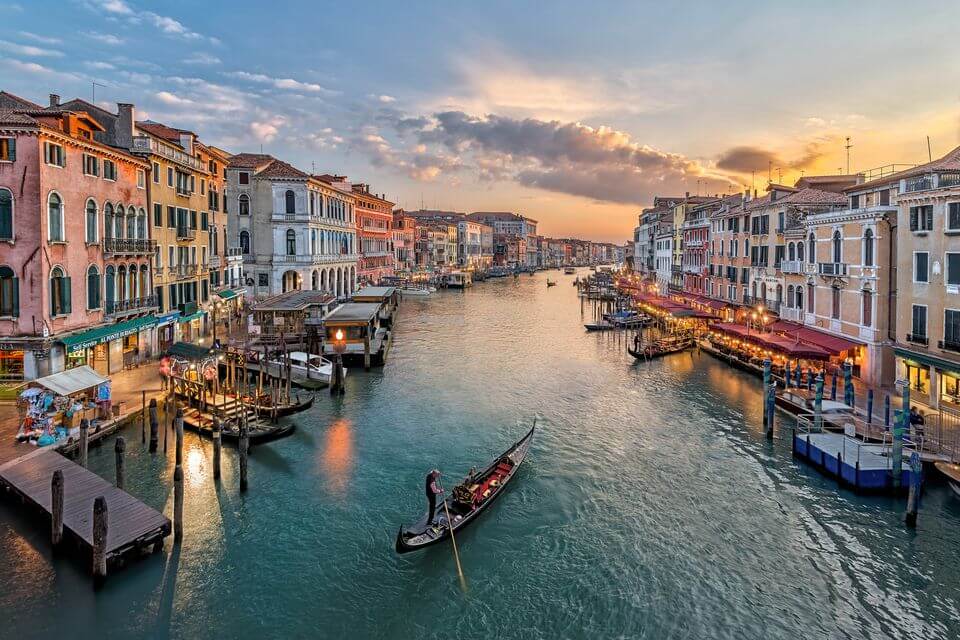 Source: tripsavvy.com
Of course, we would not be surprised if this is the one thing that you were sure would be up on this list. And we are happy to assure you that your impressions were misfounded – when in the heaviest doubt about a romantic travel destination, Venezia is the ultimate panic button.
It is a no-brainer, you could never go wrong with Venice. The pretty floating canal-crossed city and the splash of the oars of the gondolas stroking the calm waters rhythmically alone will patch up a strained relationship, incubate the love that already is, and bring your desires to fruition, your dreams to reality.
It is a classical oil painting that comes to life. Venice beggars description, you will have to go there to believe how much a city can grow on you in a matter of days.
This is not to say that Venice is all canals and bridges and oil paintings. The Café Florian will give Paris a run for its money any day. Piazza San Marco, St. Mark's Basilica, and the Doge's Palace all can equal the grand canal because they share the same Venetian vibe and are just as picturesque.
Of course, since you are a tourist, after all, romantic escapade or no. Do not miss the Venice Arsenal, the forbearer of the largest 18th-century singular naval industry.
Also Read: Some of The Best Romantic Holiday Destinations For you to be With Your Partner
Bali, Indonesia: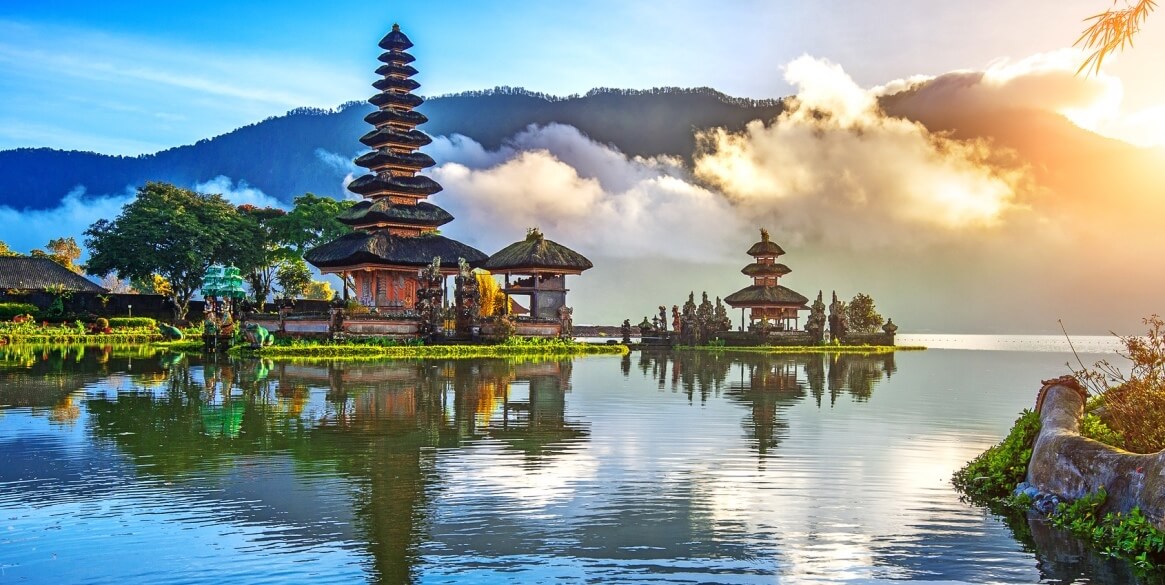 Source: blog.hotelscombined.com
Venice attracts an average of 25 million tourists per annum. It despitea how mesmerizing Venice is, this can put you off. If you are looking for a picturesque place with enough privacy enough for you and your significant other to listen to each other's heartbeats, Bali is the place to go.
You can sink some money into the pool villas, especially Villa Sarchi; it will be money well spent for how breathtaking the natural vista it can offer is. It is a bargain deal if you want to spice up your romance; and we say 'bargain deal' even after conceding the fact that it is expensive.
If the two of you like exploring new horizons; Bali has you covered, both physically and metaphorically speaking.
It has the much-adored Indonesian foliage, the vast Kuta beach. On the other hand, it also has a thriving wood-carving industry; where you can go for a workshop program to try your hands in some wood sculpting; which is much more fun than you would think.
The most majestic sight of Bali is, however, the Ulun Danu Temple in the evening by the Bratan Lake. David Bowie's ashes are scattered in a place that lives up to his name. Just like that the South Pacific islands are the most beautiful places to travel.
St. Moritz, Switzerland :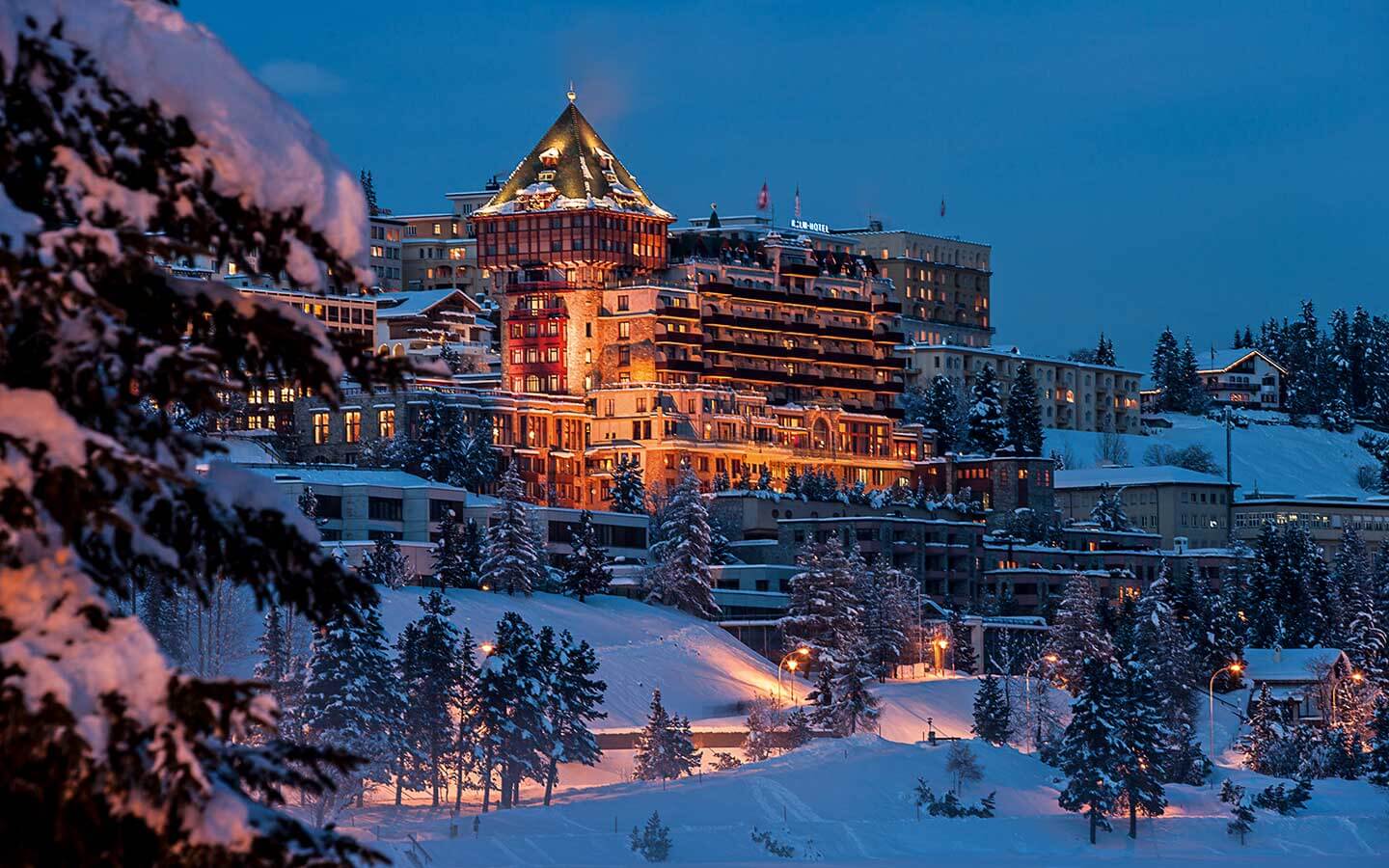 Source: snowtravel.co.za
If you and your better half do not mind chilling temperatures and like snow, St. Moritz is the whole package for you. St. Moritz has everything you could ever want out of a romantic holiday retreat. Your schedule will be jam-packed with things to do the moment you set foot in St. Moritz, so varied and many are the activities it opens up to you.
You can ski through the alpine mountains peppered with snow (even at night!); ice-skate on the frozen lake if you go at the right time; (if you land yourself in St. Moritz during summer; canoeing on the lakes at the break of dawn will be an overcompensation for the ice-sports you miss out on; play the good ol' snowball, take the slowest train in the world; the Glacier Express, and, needless to say, the famed Olympia bob run St. Moritz-Celerina, which offers a cab ride along the world's one and only natural ice bobsleigh track.
On a side-note, if you plan to finally break the proposal in St. Moritz, save the Engadine walnut tart for a follow-up on the yes. Fair winds to ye!
Thank you for visiting Travelila, happy traveling!!