Traveling is the best part of every relationship. The best thing is to have a perfect travel buddy with whom you can spend some wonderful moments while leaving behind all the tantrums of regular life. A beautiful trip can help live your life in a new way, make you feel refresh, and feel loved. Now, if you are considering where to venture then you have options from Africa to Australia. Beaches, forests, hills, blue oceans, scenic beauties, adventures and so much more. There are lots of options to choose from. Wherever you are planning to visit staying is a part of your travel and every couple looks for the best couples resort to stay in during a trip.
A perfect resort means a great place to spend some wonderful romantic time without any kind of interference while also enjoying their service from time to time. Well, here we are going to discuss the best couple resorts and best holiday destinations for couples from all over the world. So, next time if you are planning for a vacation then try one out of the ones given below.
The Caves In Jamaica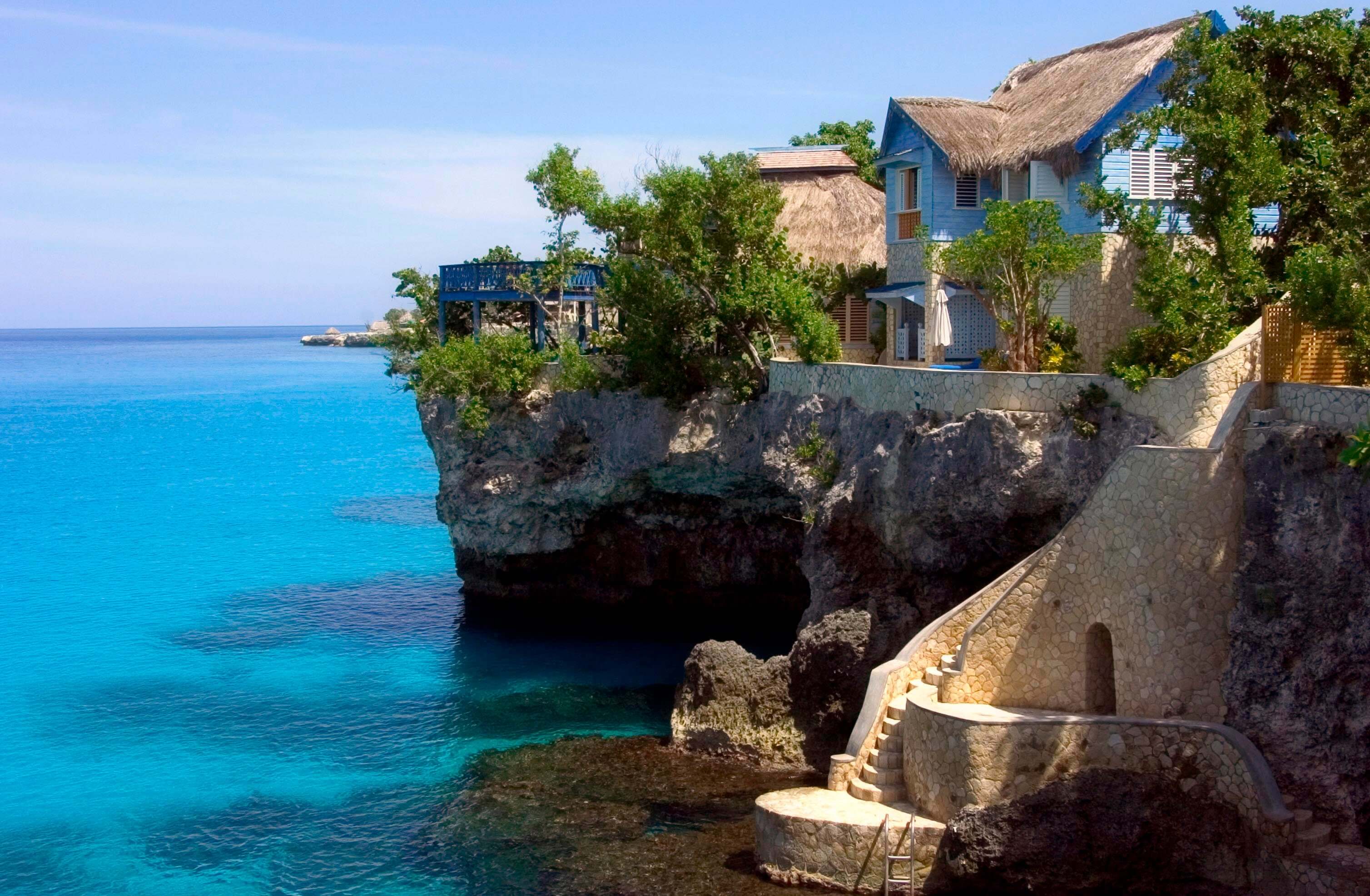 Source: ytimg.com
This is one of the most beautiful couples of resorts situated in Jamaica. It is said to be one of the costliest couple resorts and is open only to adults. There are a number of sea caves on top of which various rooms lie. Each of the rooms has its own unique features for which it is well known.
Other than the private caves one can enjoy the rum bar, gazebos. Some of the popular things that couples can try out include trying out some lip-smacking dishes, kayaking, trying various cocktails, enjoying the nightlife, and the music of the Nilgiri. Couples can also try visiting the spa to get a refreshing feeling.
Jade Mountain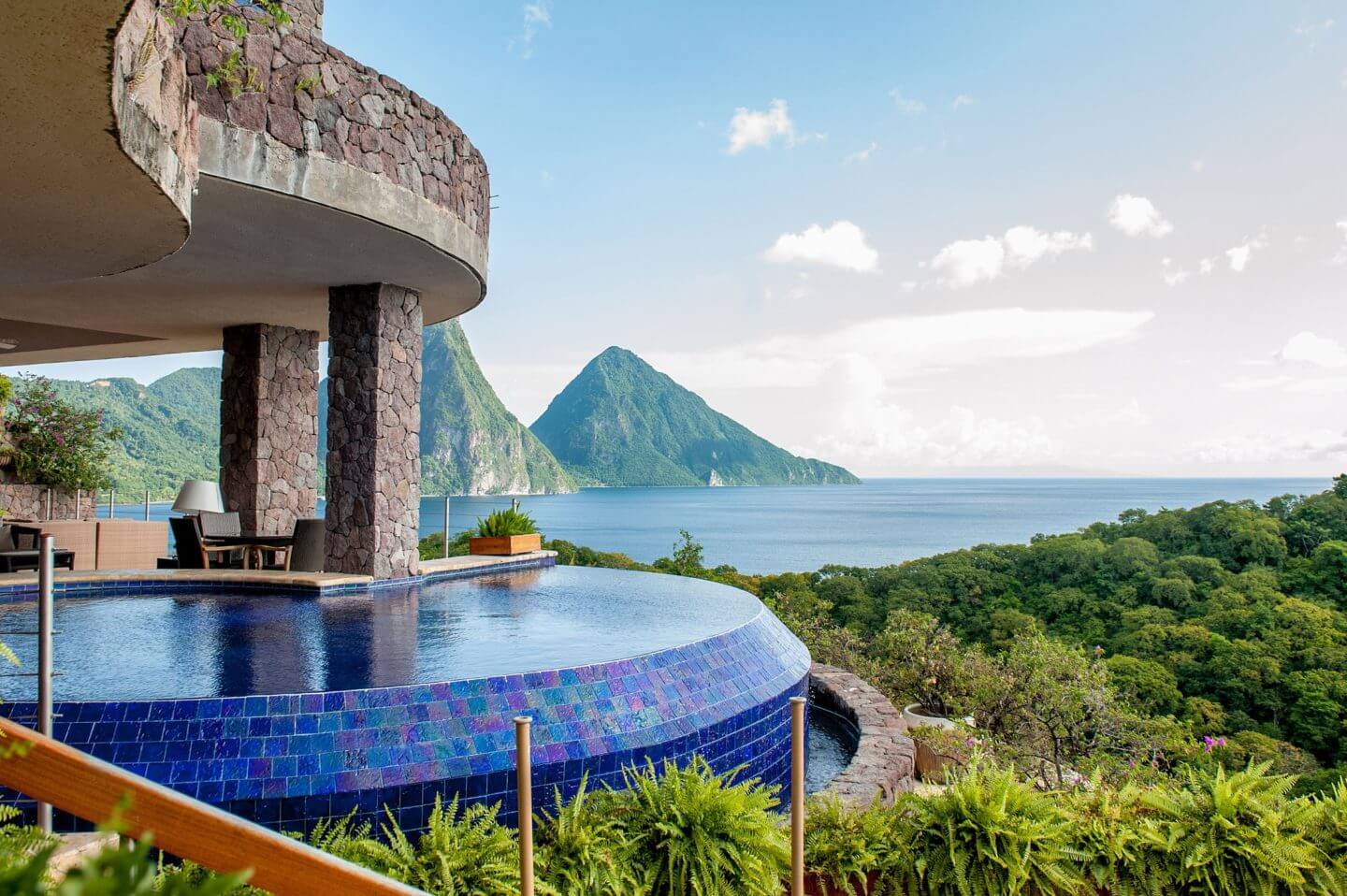 Source: sometimeshome.com
St. Lucia Jade Mountain is another famous beach resort lying over St Lucia beach and is well known for its scenic beauty. This is the perfect place to spend some quality time with your partner.
One can have a clear view of the mountains above the Caribbean sea. There are a number of pool sanctuaries for accommodation. This place also has some traditional spa forms which couples can enjoy.
Four Seasons Resort in Bora Bora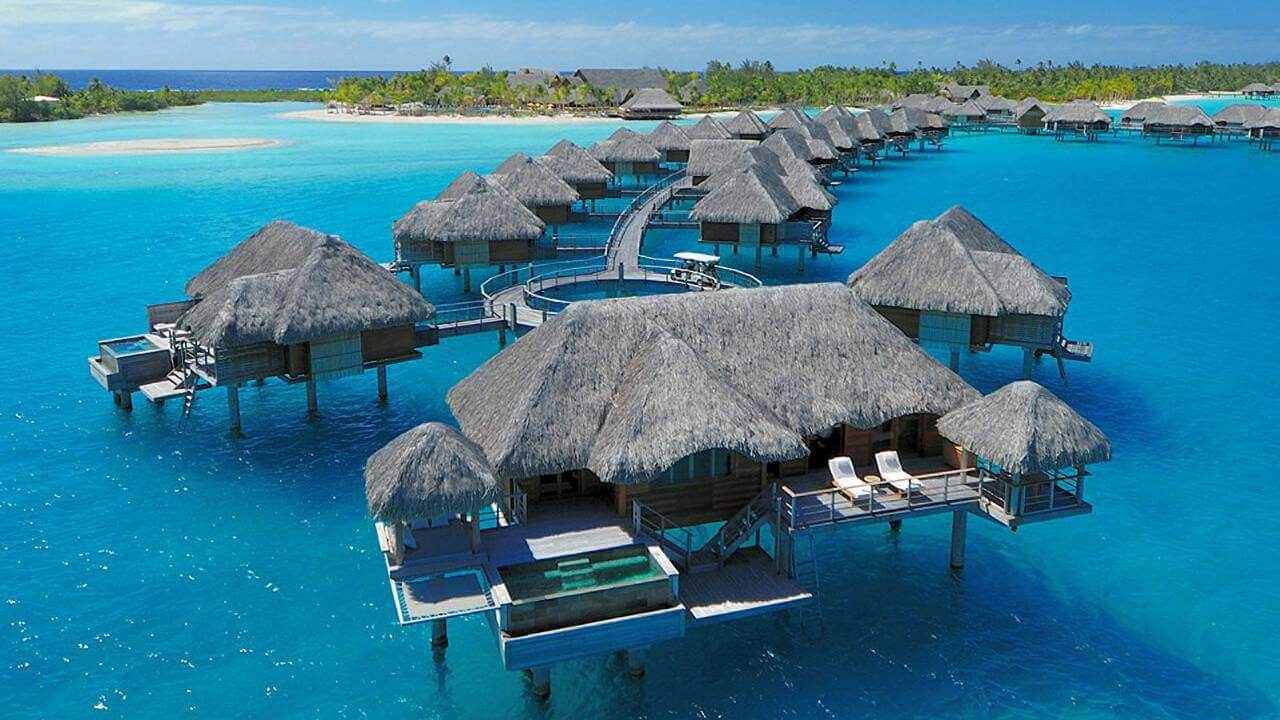 Source: qtxasset.com
This wonderful resort is situated on the outer coral reef. This is quite costly yet a wonderful destination to try a visit at least once. This place offers some benefits such as a pool, sanctuary, spa, lounges, bar. Couples can try their hand at different water sports. Apart from this, the resort is also famous for the different kinds of tasty dishes that it offers.
Their top-rated chefs can let you taste some auspicious dishes right at your suite. The resort offers special packages for weddings and honeymoons. The villas which are located just in front of the beach are quite expensive but have a wonderful view to offer. So, if you are looking for a luxurious stay then this is the perfect place for you.
Also Read: Unknown Beaches in Phuket
Chiva Som in Thailand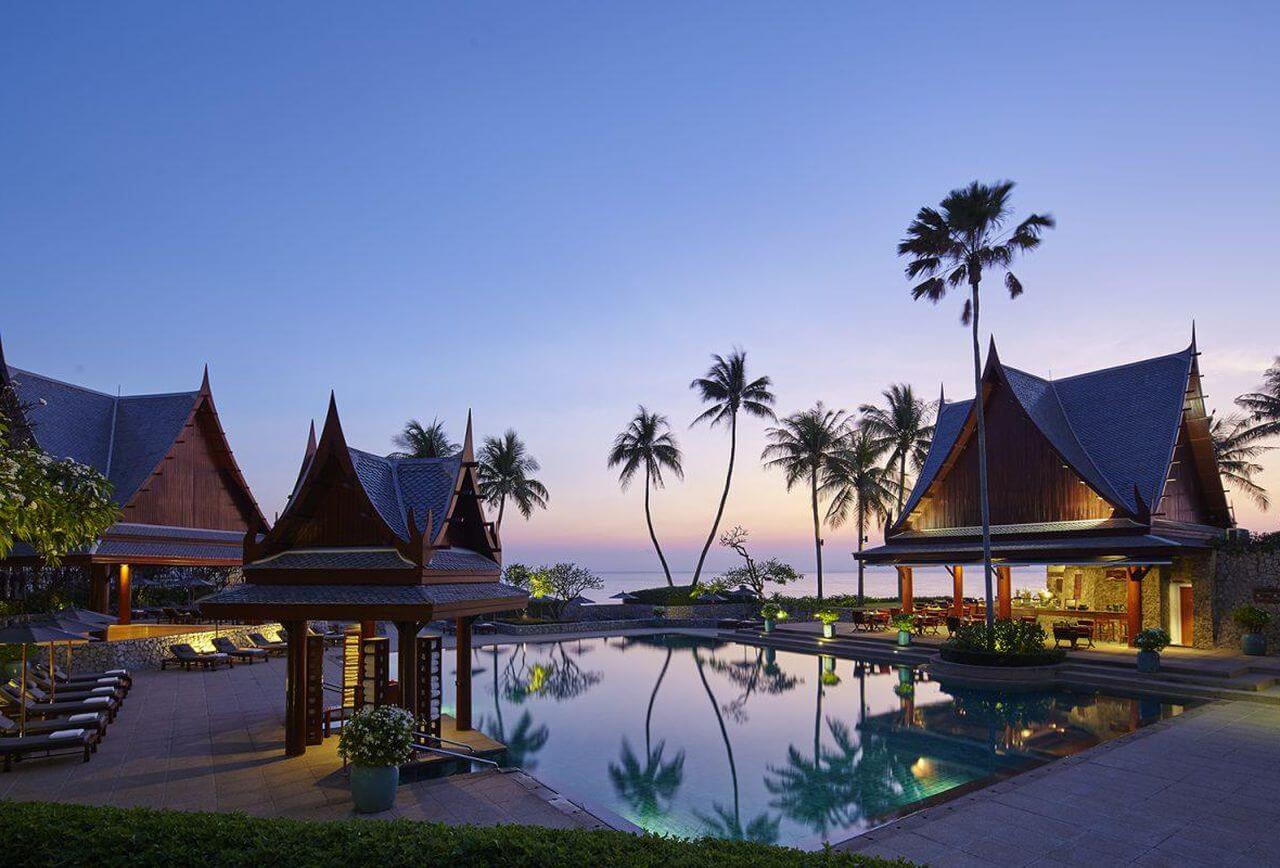 Source: forbes.com
This resort is one of the most famous places to visit in Thailand that is known for its healthy and great lifestyle. You can come here with your love and enjoy life while being healthy and well. They have over 50 rooms offering various kinds of local and traditional well-being treatments and services to try out.
They provide healthy and detoxifying meals that can help one improve health or detoxify one's body. Apart from this, they offer various kinds of beauty treatment in their special spa. This includes laser treatment, anti-aging treatment, cosmetic surgery, and much more.
Kokomo Island Resort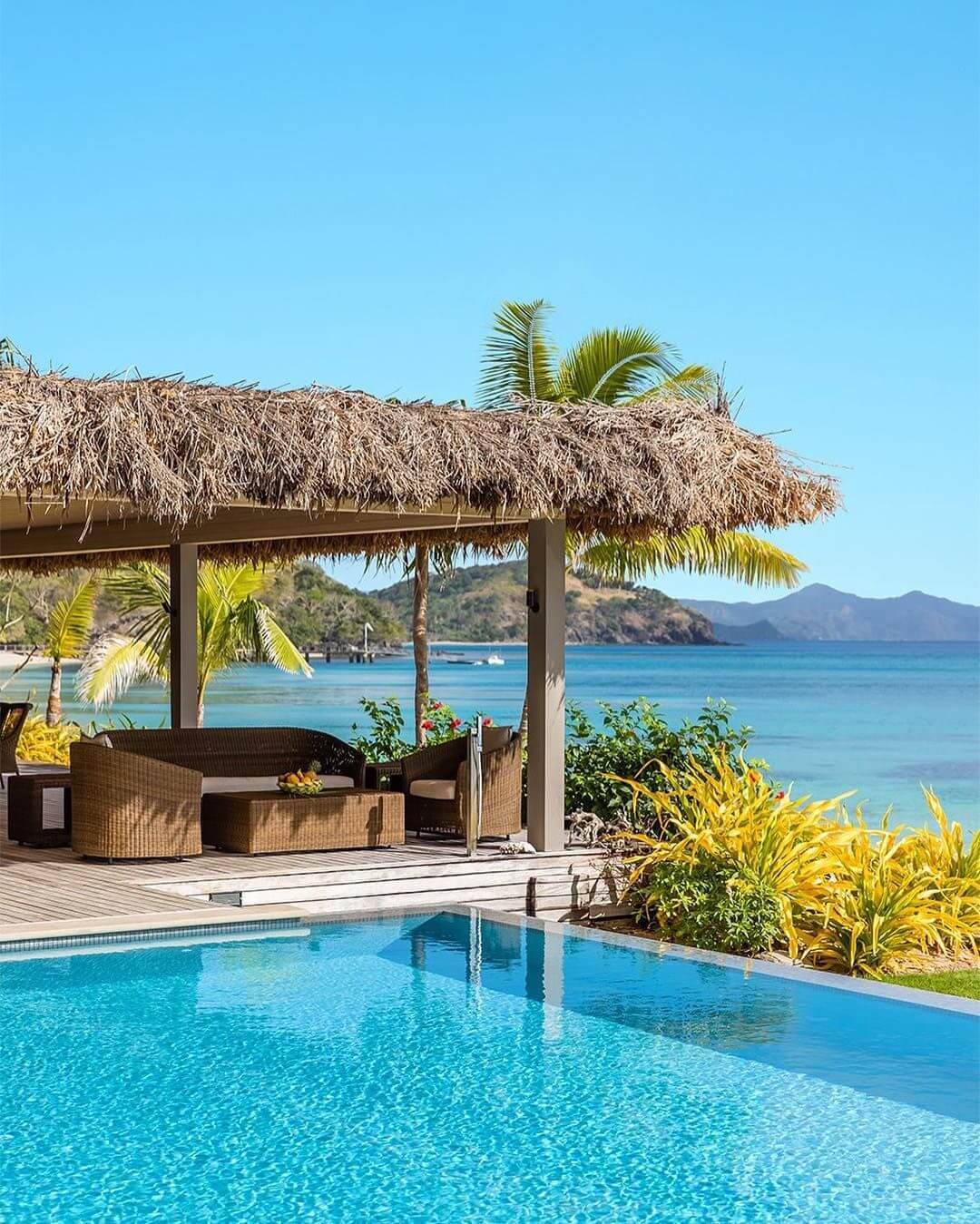 Source: pinimg.com
This resort in Fiji The Kokomo island is actually a private island sanctuary. This place has a private pool along with wonderful residential locations on the hillside. If you are looking to stay in luxury then this is the perfect place.
You can enjoy the scenic beauty while also enjoying their services. Some activities to try out include sports, trying out their meals, and non-alcoholic beverages. The beachfront villas are a great place to spend some quality time of life.
Just like the above places, there are some more places to explore for the couple at Travelila.