Well, it is always good to plan a vacation where you and your family can have lots of fun. But certain times it is confusing for us to select which of the two places should we go for that we have shortlisted. Hence, here we will be giving you a descriptive comparison between two of the most amusing and exciting places, Disneyland as well as Disneyworld. Disneyland vs Disneyworld is one of the common discussion aspects for many people.
Let us dive into the discussion and compare and see which place suits our primitive choices.
Disneyland vs Disneyworld: Location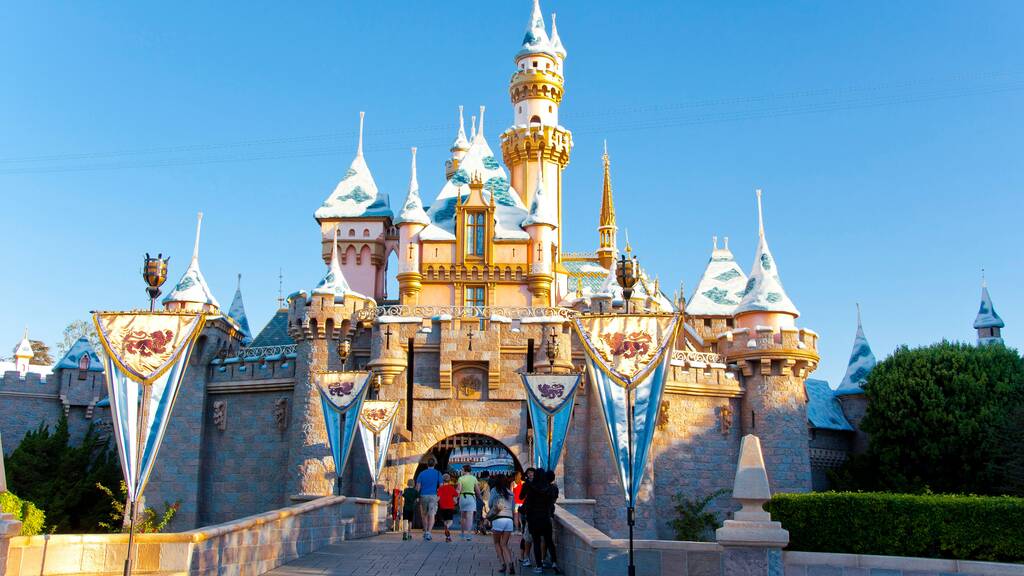 Source: cntraveler.com
Well, Disneyland is on the sides of California. It is situated about an hour's drive away from Los Angeles. People may find it easier if they fly in at the Los Angeles Airport and take an appropriate trip to the destination. Meanwhile, Disney World is situated on the other side of Florida. Orlando airport, closest to the final place, is the shortest way to arrive at the airport but people can also find the convenience by visiting the Sanford Airport as well as the Tampa airport.
Disneyland vs Disneyworld: Cost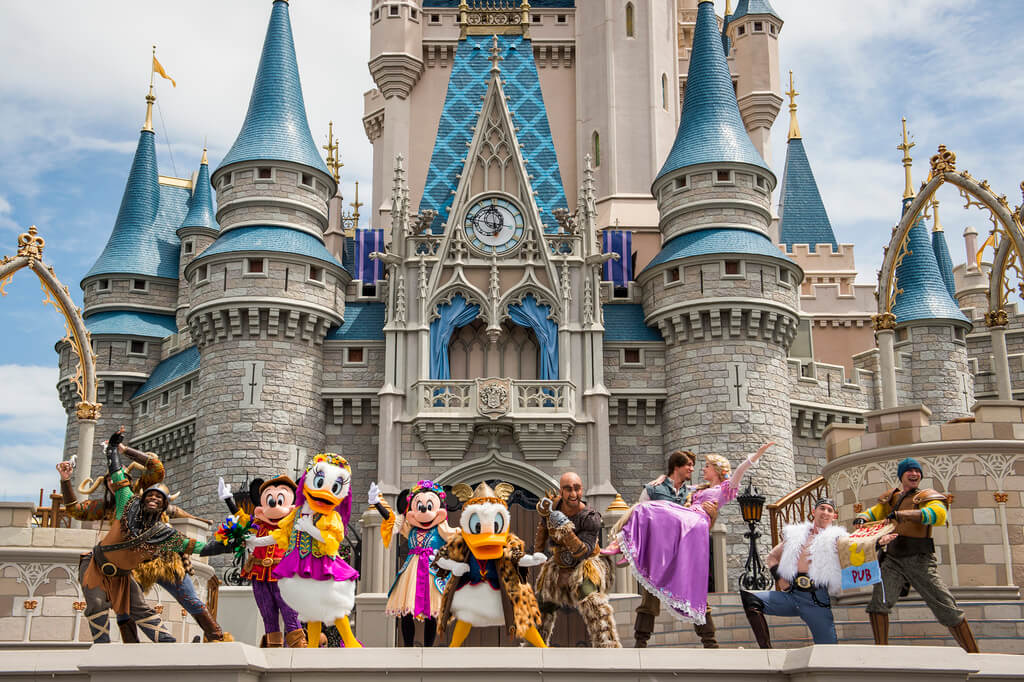 Source: money.com
The Cost is quite similar, Disney world costs a bit more than its other mate. A single-day ticket for an adult costs around 120$ to 180$. That depends on the pricing. The pricing technique used is dynamic. Hence, it varies from day to day. Meanwhile, the pricing at Disneyland is around 115$ for an adult. As you add more days to your trip, the single-day ticket prices decrease. Free entry is available for children below 3 years. Though Cost will not be a factor we assume for your vacation trip. It all depends on what we want to discern.
Disneyland vs Disneyworld: Size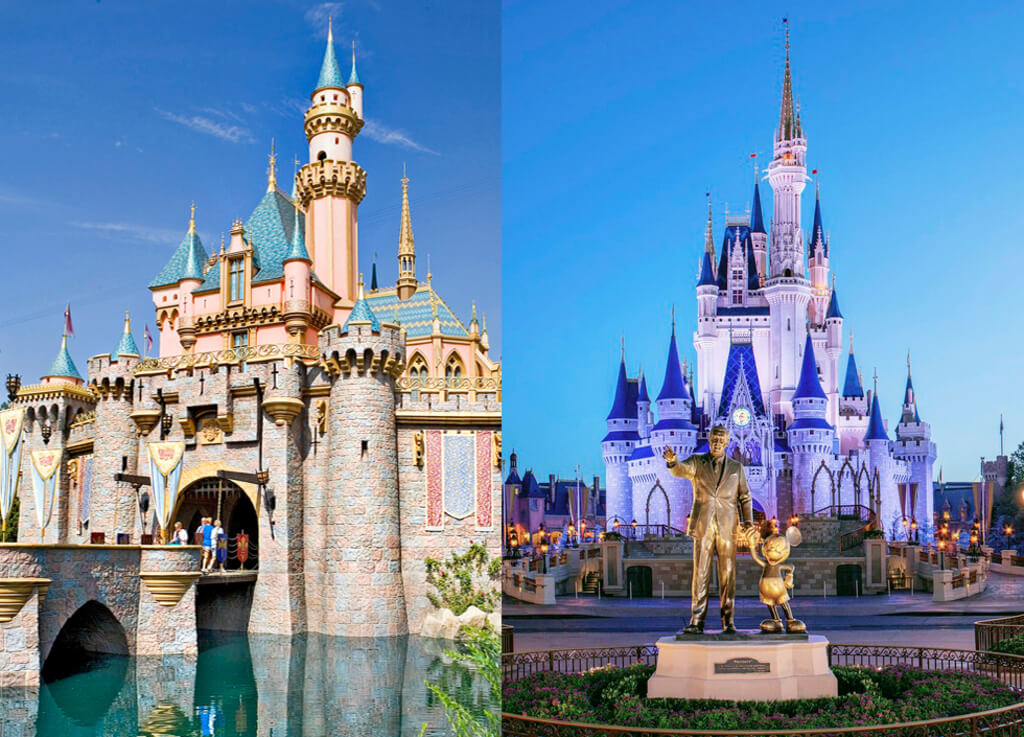 Source: meredithcorp.io
There is a huge difference in terms of size when we compare Disneyland and Disney World. The vast difference is that Disney World is 50 times larger than Disney land. Disney World is spread across more than 27,000 acres while Disneyland is around 500 acres. Inside Disneyworld, there are 4 main areas the park is divided into.
The Magic Kingdom, Epcot, Disney's Hollywood Studios, and Disney's Animal Kingdom are the four major constituents of Disneyworld whereas, Disneyland, is divided into two sections: Disneyland Park as well Disney California Adventure park. Well, if you want your trip to be short and one or two days long, then Disneyland is the place you're looking for. While the trip to Disneyworld will take you around a week to complete every nook and corner of the place.
Disneyland vs Disneyworld: Transportation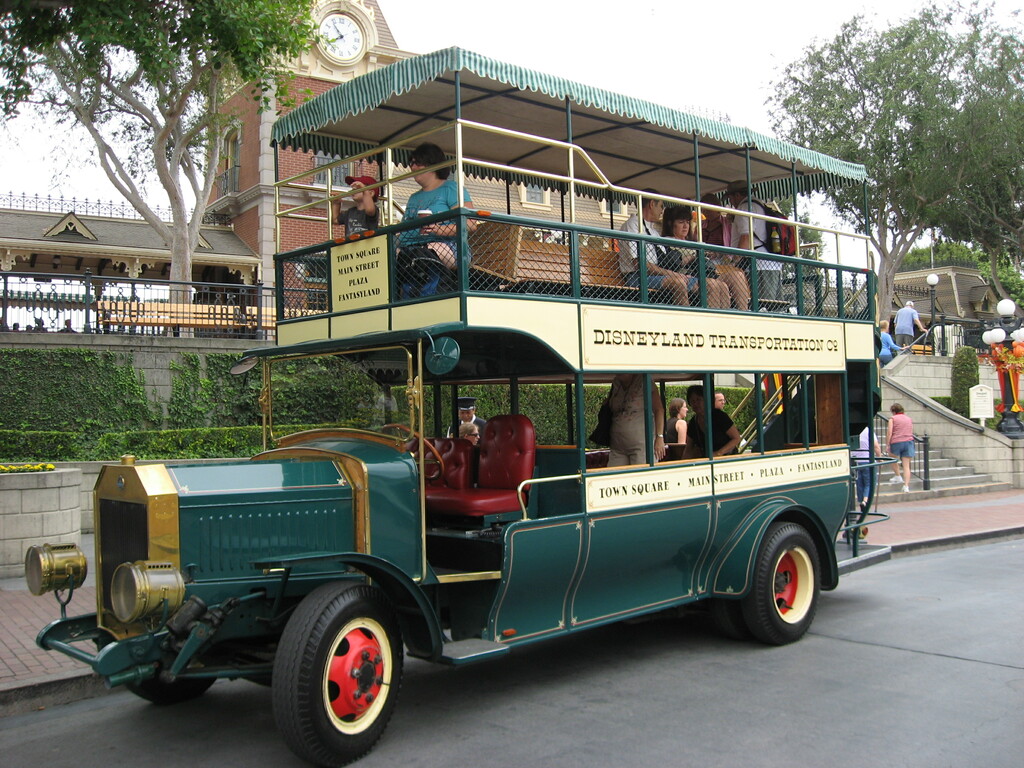 Source: wordpress.com
The transportation inside the premises is not such a huge issue if we consider Disney land. Though the park is around 500 acres, the park offers the services of transport from the parking lot to the entrance, and vice-versa.
The same is not the case for Disneyworld. Disneyworld is extremely large, and hence, will require some basic amenities of transportation to be fulfilled. The park offers a variety of rides such as bus rides, Ferry rides as well as it gives complimentary monorail services from the three hotels operated by Disneyland to the Theme Park. There is a monorail at Disneyland that travels from Tomorrowland to Downtown Disney.
Disneyland vs Disneyworld: Best Time to Visit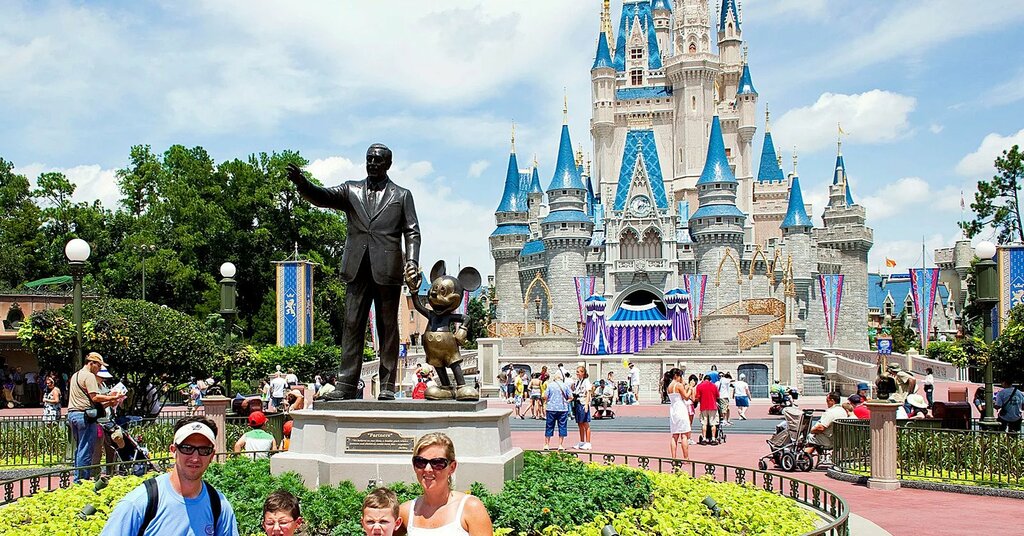 Source: meredithcorp.io
You want to visit the theme parks at a time where you do not find crowds or do not find yourself burning in the humidity and rising temperature. Disneyland is in California, and hence the temperature remains a bit steady over there. The temperature varies from 50 to 100 degrees during winter and summer respectively. Disneyworld, on the opposite side, is quite humid during the peak summertime. And hence, you do not want yourself to stand in the long queue under the sun.
Hence, the ideal time one might feel is during the spring. Both parks, if visited during the spring will give less trouble to you. Moreover, during spring break, it becomes too crowded due to the school breaks.
During special festive seasons such as Thanksgiving, Halloween, it becomes more crowded. We suggest you visit the parks during an off-time when the parks are not too crowded. By going at such times, you will avoid a large number of gatherings of people and hence, you will be able to complete more of the course in a shorter amount of time.
Disneyland vs Disneyworld: Rides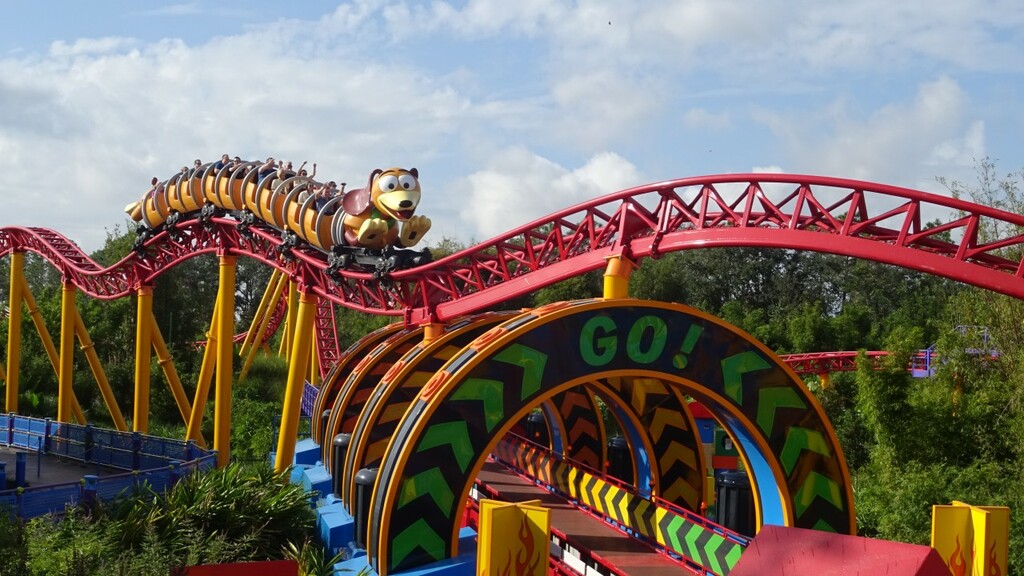 Source: brightspotcdn.com
Some rides located at both parks are common. Though they have a bit of a different route, the idea behind the ride is the same. The classics like Pirates of the Caribbean, Splash Mountain, and It's a Small World can be found at both parks.
Due to size and additional parks inside, Disneyworld has around 50 rides while Disneyland has around 25. So, if you want more rides and want to go on a roll of them, then we suggest that Disneyworld has a greater number of rides and hence, opt for it.
Disneyland vs Disneyworld: Hotels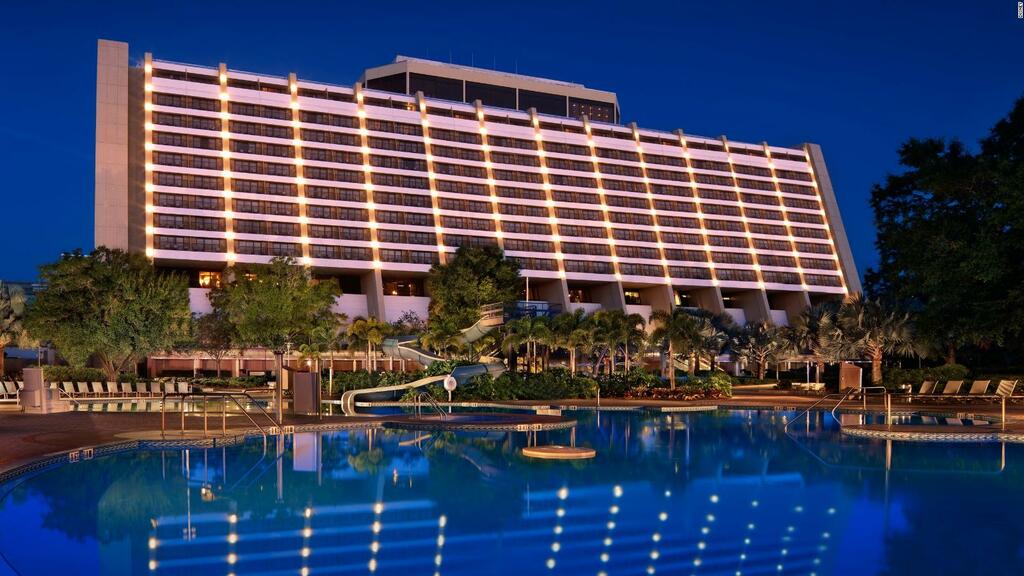 Source: cnn.com
Disneyland has 3 beautiful hotels: The Disneyland Hotel, Disney's Grand Californian Hotel and Spa, and Disney's Paradise Pier Hotel. The hotels give the visitors immense comfort and provide great service. On the same hand, Disneyworld has around 25 different hotels.
Ranging from normal hotels to deluxe hotels and villas, people visiting the place can have any of the hotels are available. Affordable Hotels include the Animation resort while the deluxe villas include Disney's, Polynesian Villas.
Experiences over the Parks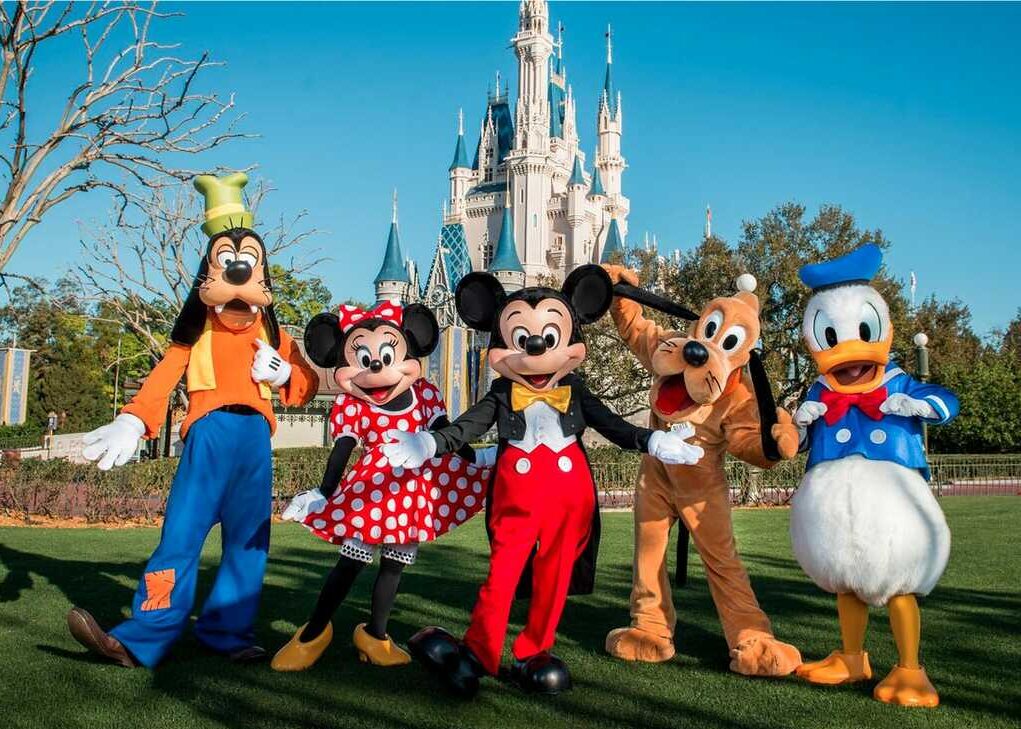 Source: insider.com
Both the parks are renowned for their exceptional and eye-catching sights. They offer to meet and greets their audience from their famous characters. They also do some shows at night to make it an alluring experience for the people.
There are a variety of shows at Disneyworld such as Rivers of Light and Happily Ever After. There are night shows at Disneyland while people are often motivated to stay at night and catch the glimpse of the Light and Water show "World of Colour".
Also Read: Find The Best And Cheapest Time To Go To Disney World
Famous Historical Castles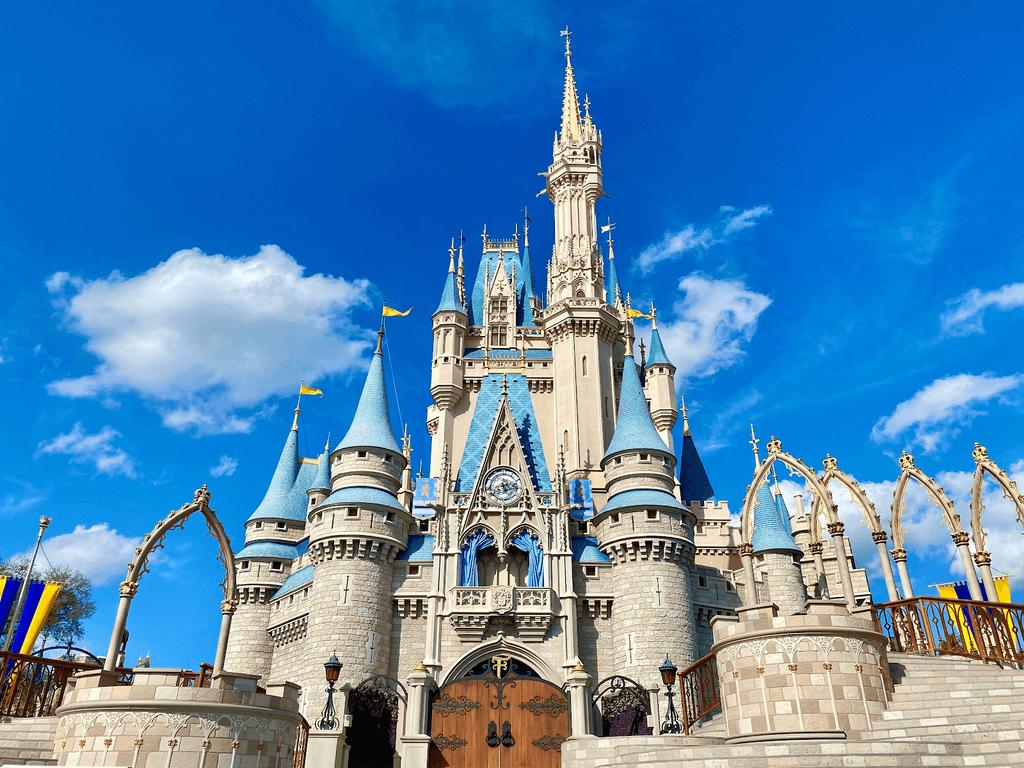 Source: laughingplace.com
The famous castle is situated in the center of the park. Disneyland's Castle is around 77 feet tall while the Cinderella castle at Disneyworld is whooping 189 feet tall. We can witness this gigantic castle from a long distance as well.
Reservations and bands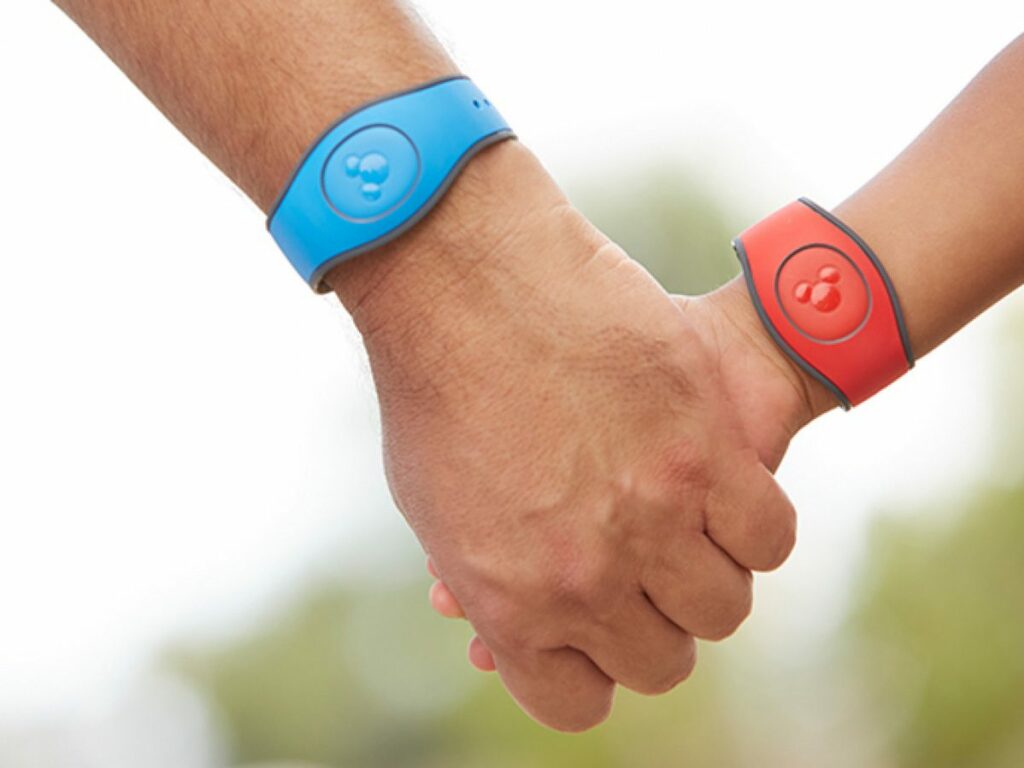 Source: laemorlando.com
Guests at the Disneyworld site are given a Magic Band which entitles them to hotels, park tickets as well as Dine-ins. That magic band also acts as a key to the hotel. On the other side, at Disneyland, there is no such system as the Magic band. Instead, there is a key to the magic card given to their customers that makes them entitled to park entrances, meals as well as the hotel.
Behind the curtains work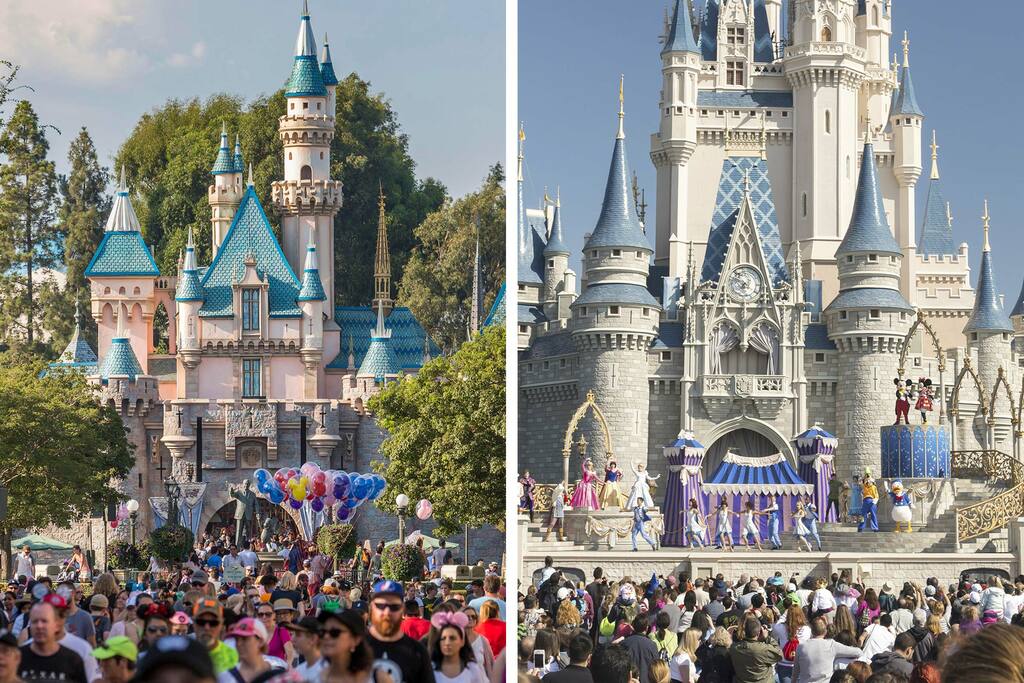 Source: rd.com
If you notice it carefully, in The Magic Kingdom, the crew stands on a taller level than the normal. There are underground tunnels that locate different offices, check on the member facilities. Disneyland didn't have those, and as feedback, they constructed it. It is also useful for transport goods from one place to the other. If they are transported from the ground level, it may be possible that it ruins the user experience, and hence, such a system is adopted.
This was all about the Disneyland vs Disneyworld comparison. Both the parks are best in their respective situation and we can enjoy beautifully. Visiting them at an appropriate time along with your family will make it a memorable trip. Many visitors all over the globe visit them annually.
The experience is surely once in a lifetime. The crew is extremely helpful and friendly, they play around with you and the parades are magnificent! We hope that the article has provided you great insights about the park and will help you in selecting the prior one from the two!
For more updates on the tourism industry, visit Travelila.