Brisbane is the capital of Queensland which is a large city on the bank of the Brisbane River. On its South Bank cultural precinct are the Queensland Museum and a Science center, where we found noted interactive exhibitions. Another renowned South Bank cultural institution is the Gallery of Modern Art in Queensland, which is famous among other Australia's contemporary art museums in Brisbane. Looming over the city is Mt. Coot-tha, the site of Brisbane Botanic Gardens. And it is one the best destination for a honeymoon for couples. There are many things to do in Brisbane.
Queensland's bustle riverside capital city is wedged between the ocean and bumpy national parks. It is cosmopolitan for arts and culture but still keeps a close connection with nature and a classic Queensland attitude. Whether one is here to drink or dine, Brisbane's hip restaurants, cafes, and bars will satisfy.
It is a city for the senses; walking under impossibly blue skies around this foot-friendly city find opportunities to eat, drink, shop, play, and stay. It's also the gateway to the Gold Coast and Sunshine Coast. Brisbane Airport is the place where one can experience the beauty of Queensland.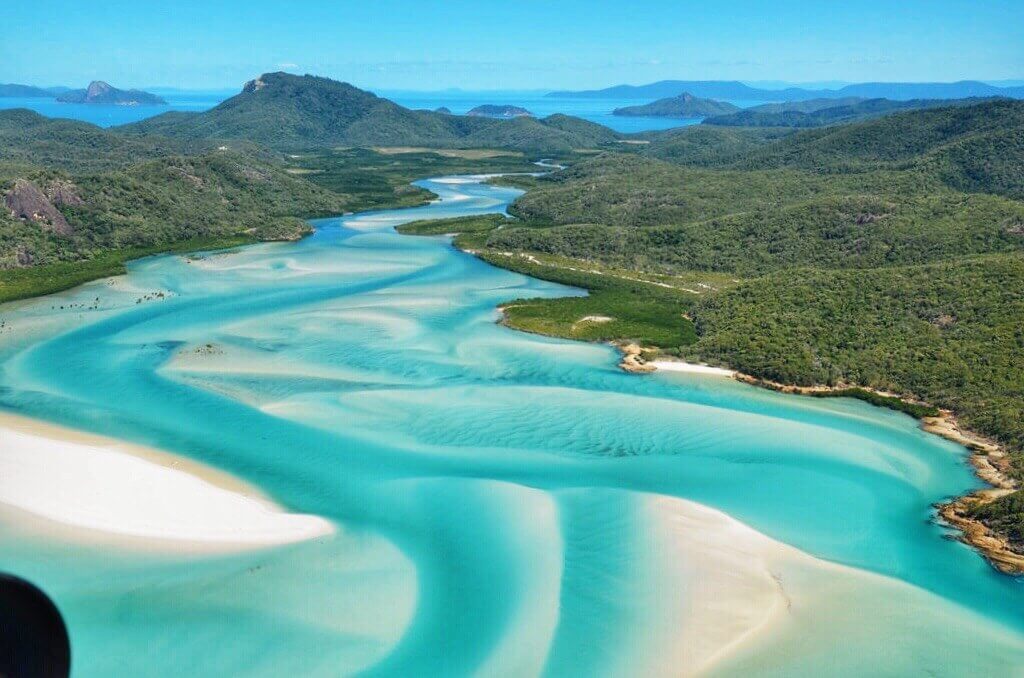 Source: pcdn.co
There are two terminals, Domestic and International, with 30 airlines flying to and from about 80 destinations to this place. The popular Brisbane Festival (Sep) draws crowds to music, theater, dance, and circus performances. The city of Brisbane is hilly. The urban area includes the central business district, is partly lofted by prods of the Herbert Taylor Range, like the summit of Mount Coot- that, which is of (980 ft) and the smaller is the Enoggera Hill.
Other mountains in Brisbane are Mount Gravatt and Toohey Mountain. Mount Petrie is (560 ft) and the lower rises are Highgate Hill, Mount Ommaney, Stephens Mountain, and Whites Hill. Also, on the west, rises Mount Glorious, (680 m), and Mount Nebo (550 m) in height. Brisbane has over 27 km of bicycle pathways, mostly surrounding the Brisbane River and city center, extending to the west of the city.
Brisbane has a humid subtropical climate (Köppen climate classification: – with hot, wet summers and dry, moderately warm winters. It experiences an annual average temperature, minimum of 16.6 °C, and a maximum of 26.6 °C, making it the second-hottest capital city of Australia after Darwin.
From November to March, storms are common over Brisbane, which is accompanied by large damaging hail stones, torrential rain, and heavy destructive winds. Due to its closeness to the Coral Sea and due to its warm ocean current, this city's overall temperature is somewhat less than most of the Australian capitals.
Top 10 Free Things to do for every traveler who visits Brisbane are as follows:-
Climb Brisbane's Story Bridge… and Abseil Down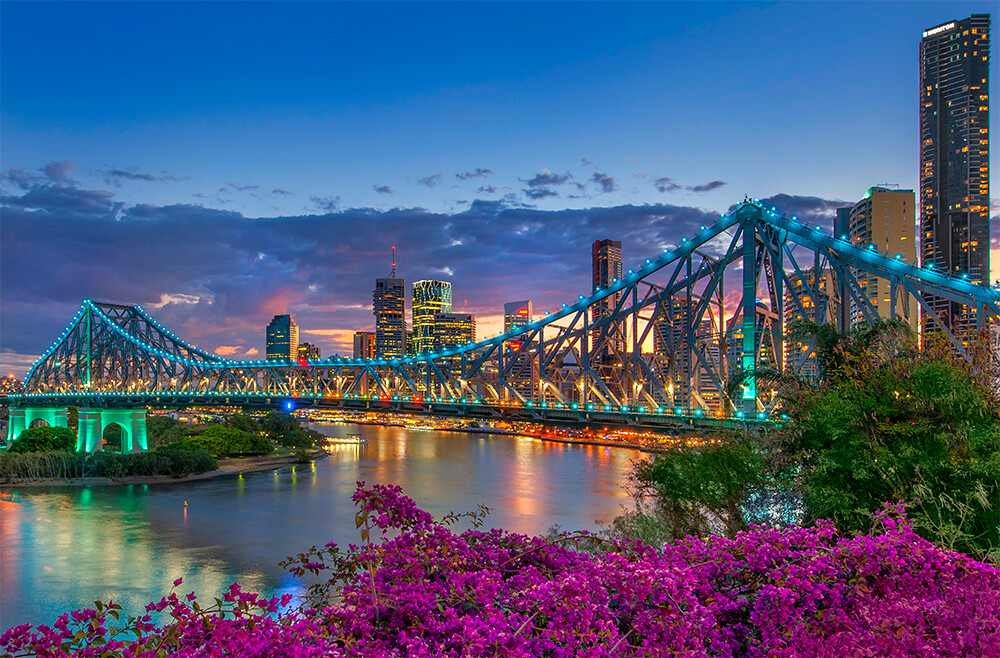 Source: storybridgeadventureclimb.com
Climb up on Brisbane's iconic Story Bridge for a marvelous view of this amazing city. Whenever one will climb at dawn, during the daytime, in the twilight, or at night, one will discover intoxicate views from north of the Glasshouse Mountains to the south of the World Heritage-listed Gold Coast Hinterland.
Walkthrough Brisbane's Entertaining South Bank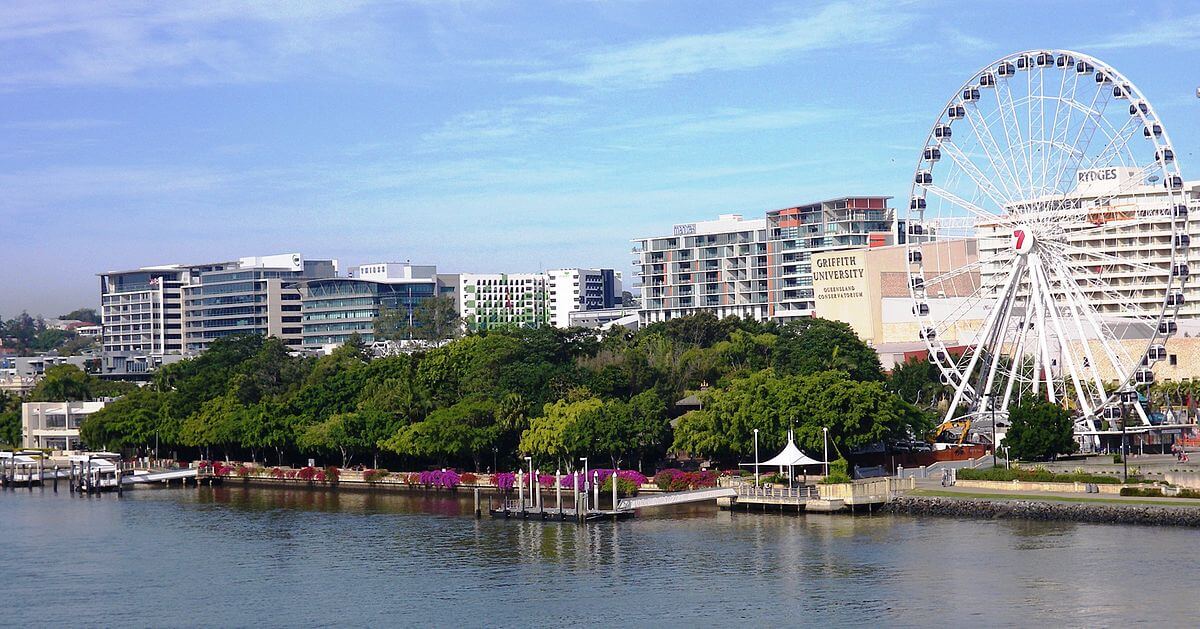 Source: wikimedia.org
One can walk or cycle along the bank of the Brisbane River and see the best of the city while exercising. It is famous for its various entertainment, recreation, and leisure activities. South Bank of the town includes 17 hectares of parklands, restaurants, cafes, bars, boutiques, museums, and galleries.
Experience of Lying on the Beach in the Middle of Brisbane City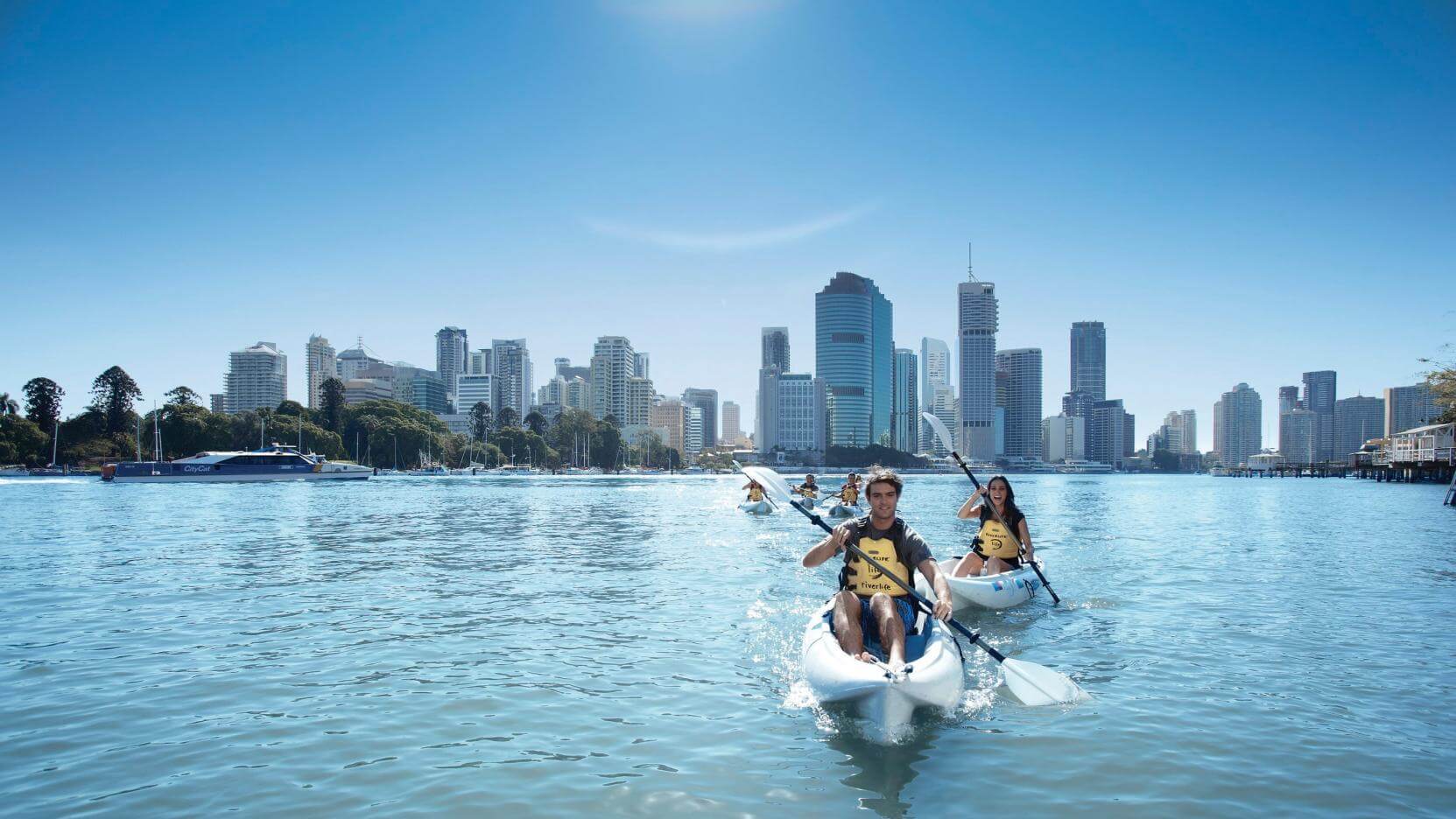 Source: australia.com
One can experience the vibe in the heart of the city. This fully man-made beach is free to use and surrounded by white sand and sub-tropical plants. One can relax with ice cream, have a swim, and soak up in the famous Queensland sunshine. Apart from these fun parks are also there for the children.
Dine at Brisbane's Best Restaurants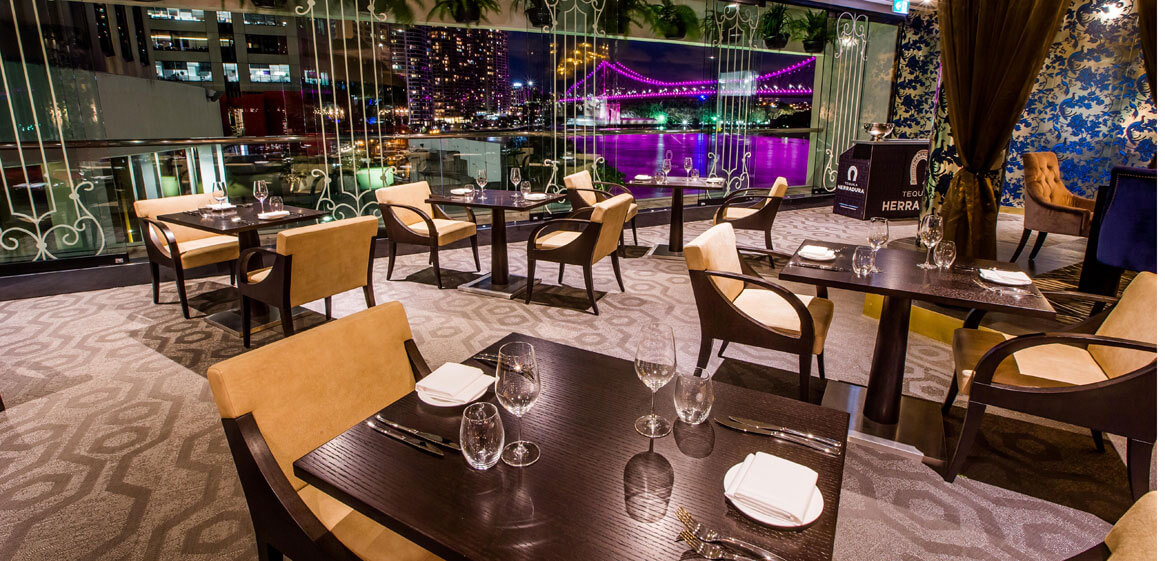 Source: stylemagazines.com
Enjoy your perfect meal at Esquire which is Brisbane's finest restaurant, overlooking the twinkling lights of Story Bridge. Then choose the file menu from chef Ryan Squires, which is matched with Australian and international wines. Other than him Gerard's Bistro, Public, Aria, Stokehouse, and The Foraging Quail are also highly recommended.
The Art at GOMA and the Queensland Art Gallery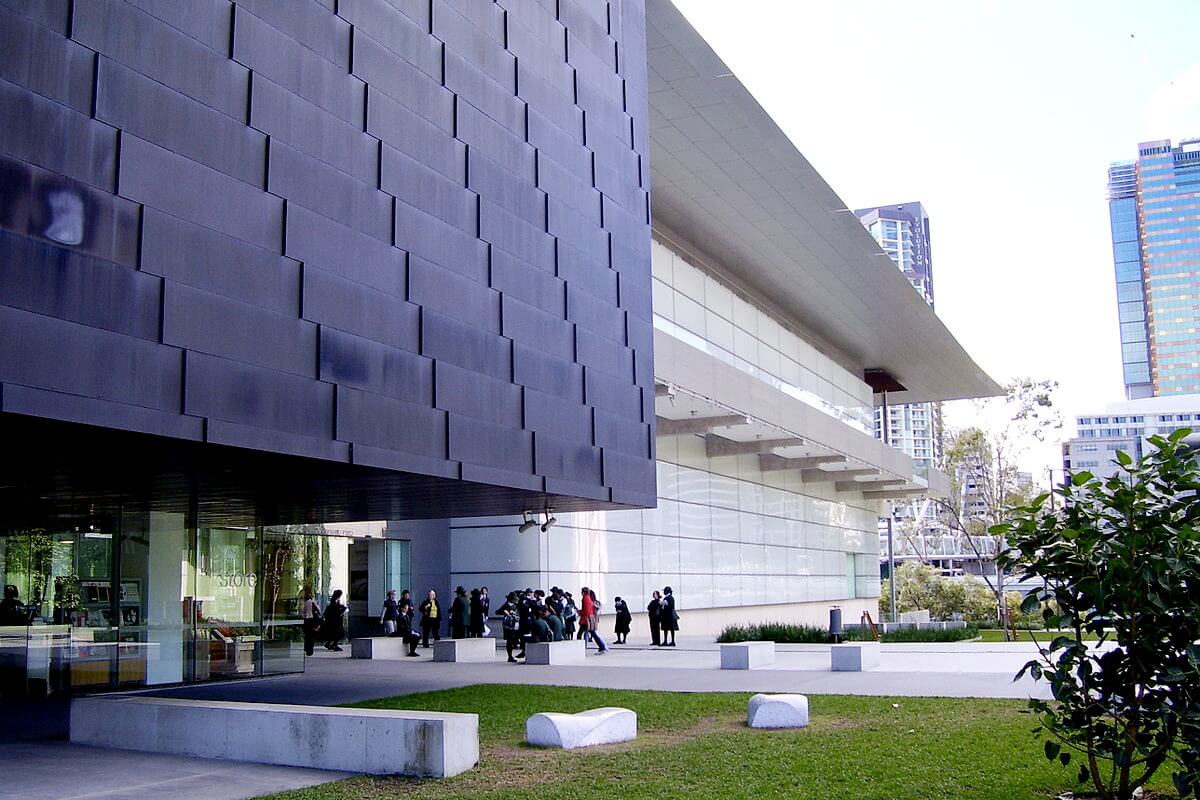 Source: wikimedia.org
GoMA is considered to be the largest art gallery of modern and contemporary designs in Australia. The galleries are architectural wonders in themselves only, boasting a diversity of international artists as well as two galleries also devoted to contemporary Indigenous work. GoMA's stylish bar is the perfect place to go with friends on Friday night.
Experience on the Brisbane River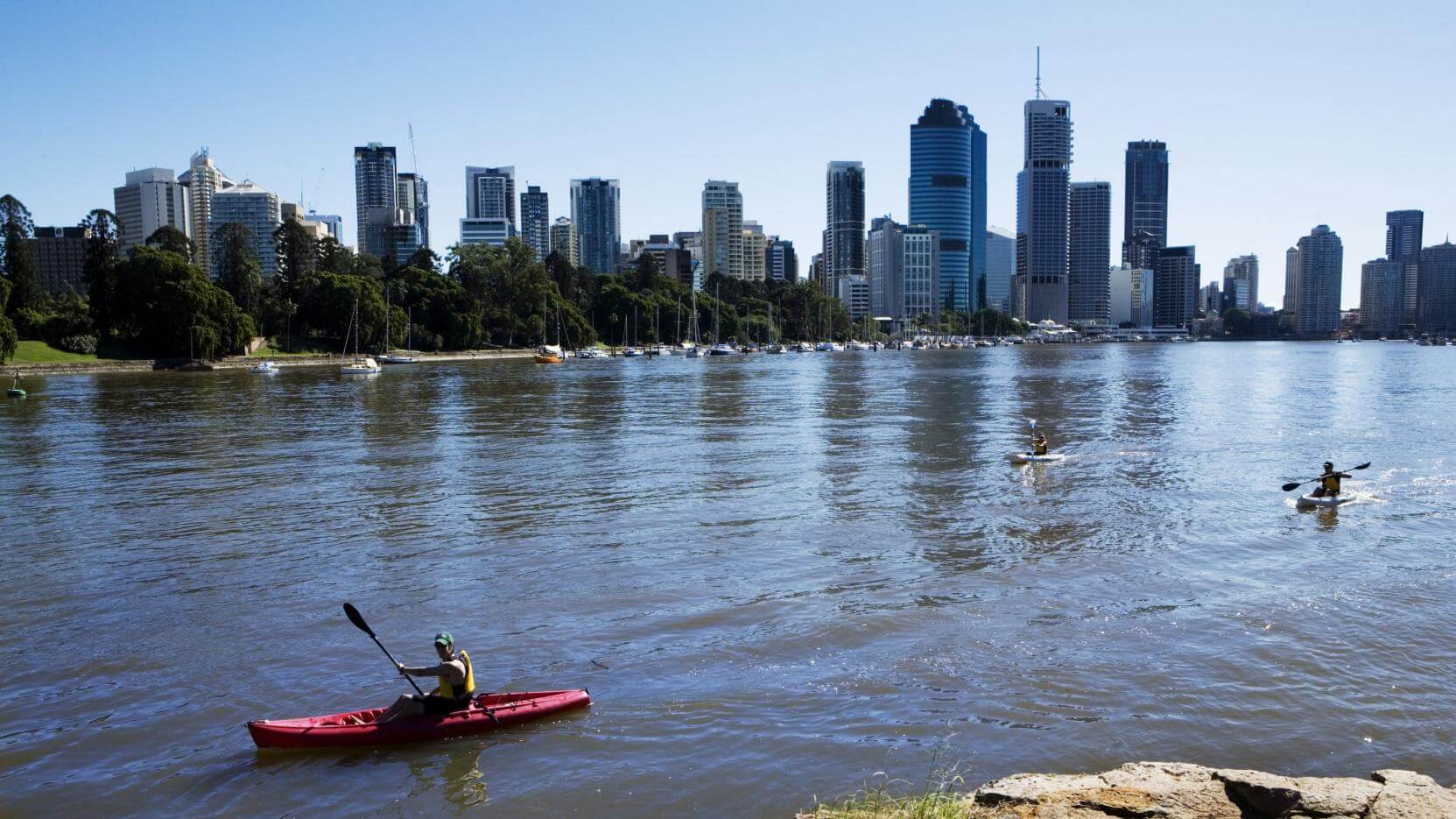 Source: australia.com
One can book and enjoy their ride over the Brisbane River. Just enjoy the shimmering lights of the cityscape on a leisurely 90-minute paddle before relaxing with a riverside meal of fresh king prawns and barbecue with famous Queensland dishes and enjoy the delicious dessert. Finish it off with the classic Australian beer and wine.
Relax in Nightfall's Luxury Wilderness Camp
Source: nightfall.com
Even we can Spend a night under the stars in a place which is just 90 minutes away from the main city. Nightfall is an intimate area where one can experience camping which is situated on over 257 acres beside the rainforest of the National Park Lamington. Anyone can enjoy there, cook there and have fun.
Go on a Chocolate or Craft Beer Walking Tour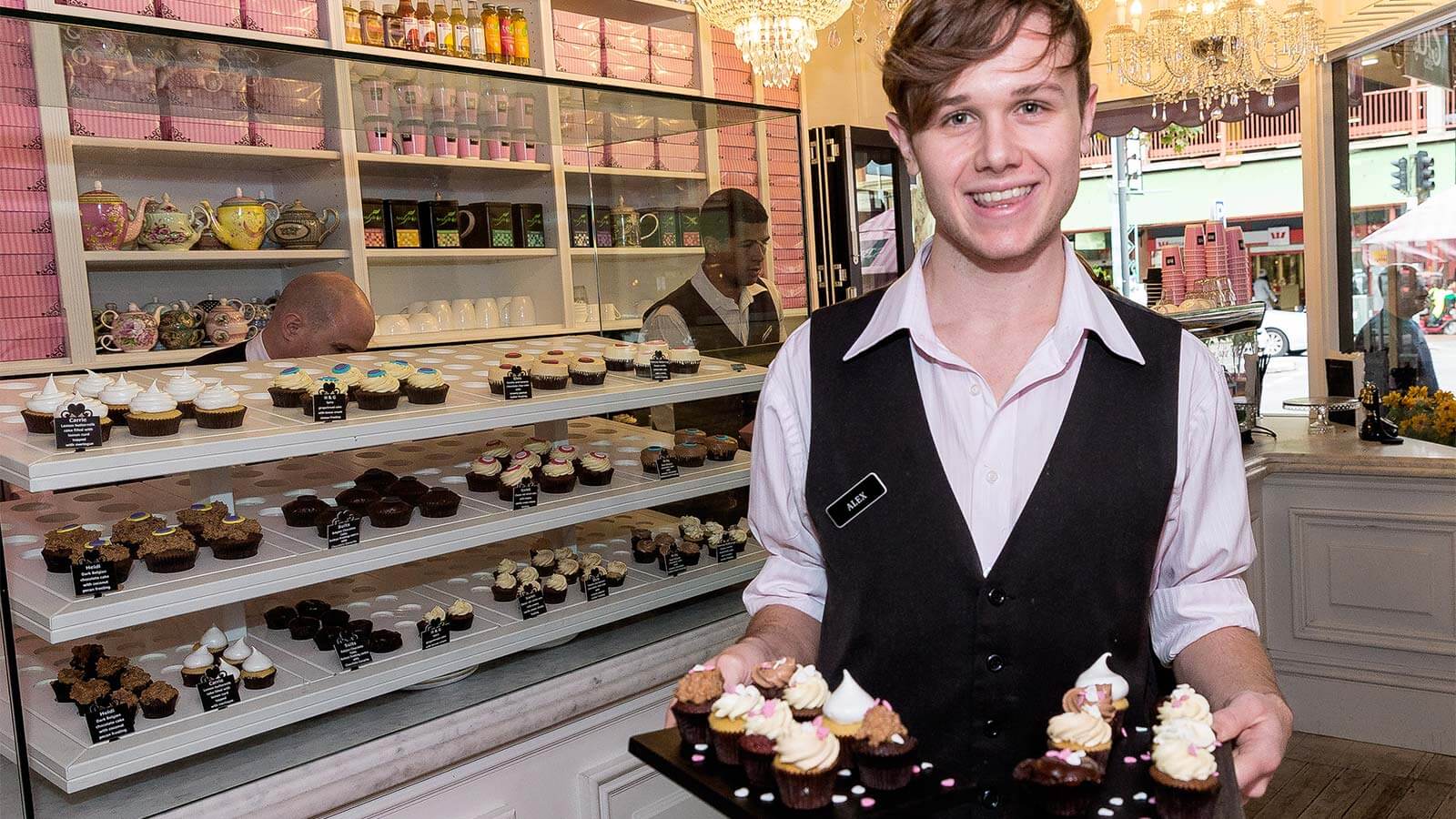 Source: traveller.com
Those who love sweets will love the Chocolate Tour, more than two hours of all things cocoa with experts leading one to eight different stores. One can there plenty of taste counters along the way. The Craft Beer Tour consists of four venues each one with a colorful past including tastings of 20 craft beers in Brisbane.
Shopping at Brisbane's The Collective Markets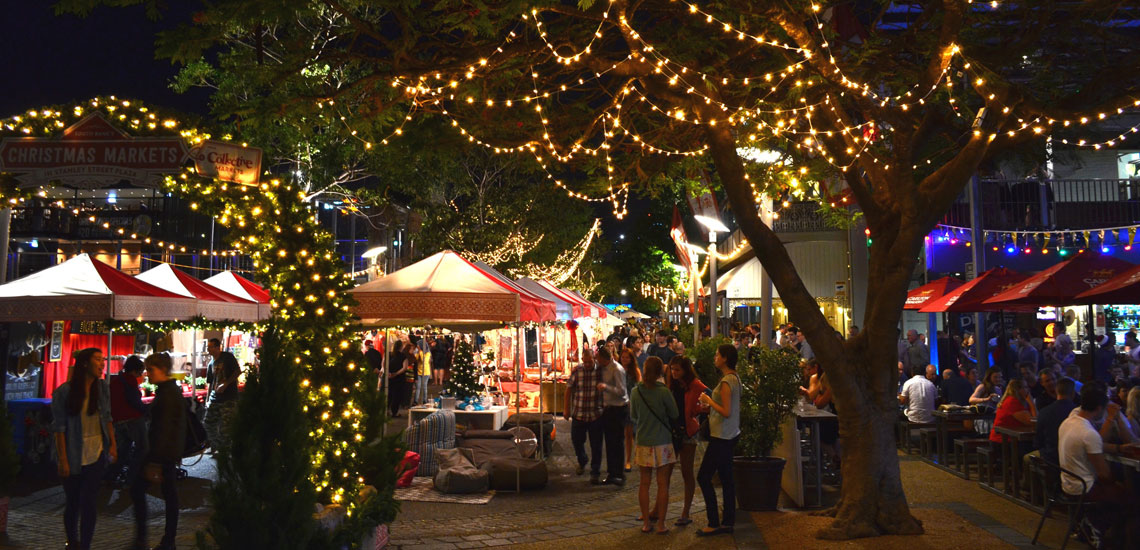 Source: stylemagazines.com
Even one can search the stalls for unique and eclectic clothing by eminent artisans. This fun and friendly market in the bustling Stanley Street Plaza mainly sell their goods in the evening market. The designers have a creative young mind. We can also listen to live music as one passes the road to look over handmade jewelry, art, antique stores, and vintage fashions.
Also Read: Some Of The Best Place To Stargaze In United States
Your Tour of North Stradbroke Island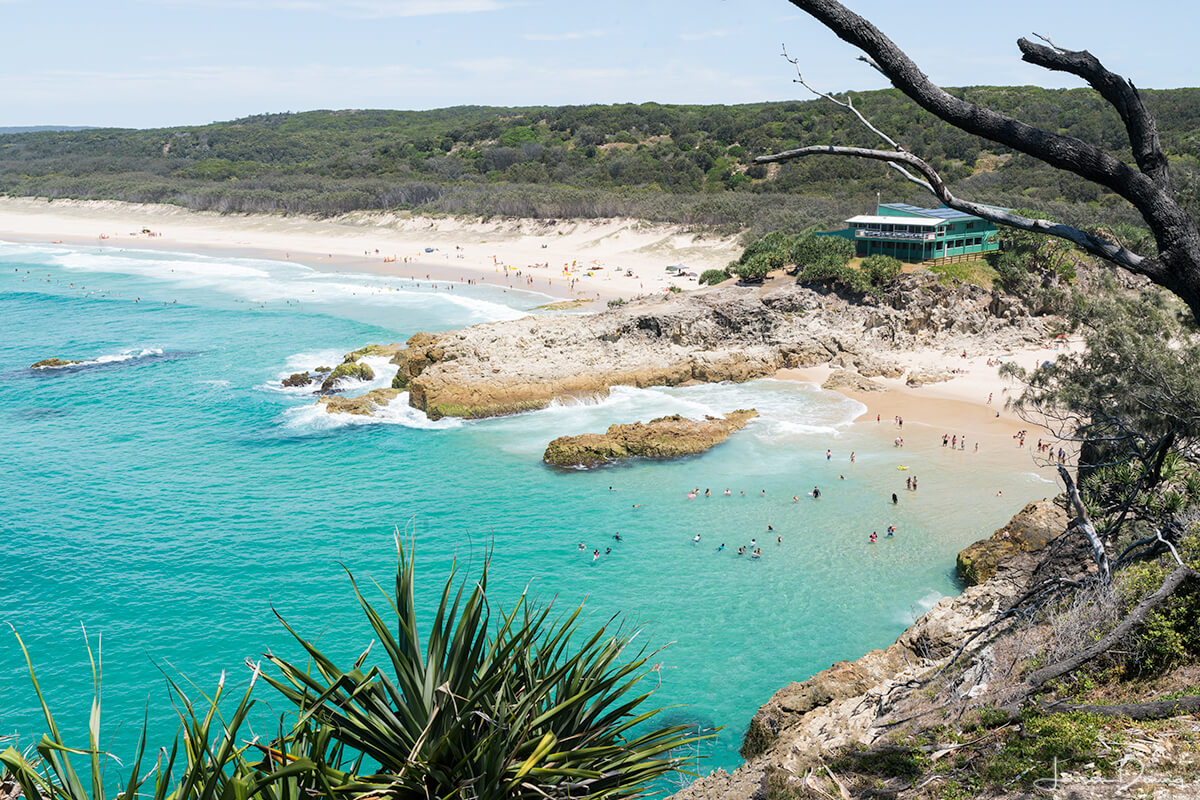 Source: australia.com
Expect a laid-back time at North Stradbroke Island which is just a short ferry ride across Moreton Bay from the city of Brisbane. Packages can be customized to include eco-touring, 4WD tours, kayaking, fishing, and sandboarding. We can also watch the dolphins surfing, take shots of birdlife and wildflowers, or just walk miles across the beach. If you are a beach lover then I would suggest you should also visit the island of the Caribbean!!
There's always something happening in Brisbane. From various sporting events and concerts to exhibitions and markets one can find out what's on their list to find out in this city. Apart from all these, Brisbane has hosted several major sporting events such as as- Rugby, soccer, basketball, netball, baseball, water polo, field hockey, futsal, and many more.
The city also hosted many events during the Rugby World Cup, Cricket World Cup, Sydney Olympics, and also hosted the Final of the Rugby League World Cup in 2008 and even some events of Commonwealth Games of 2018. Then also we saw that Premier Peter Beattie announced plans for Brisbane to host the Olympic Games for 2024.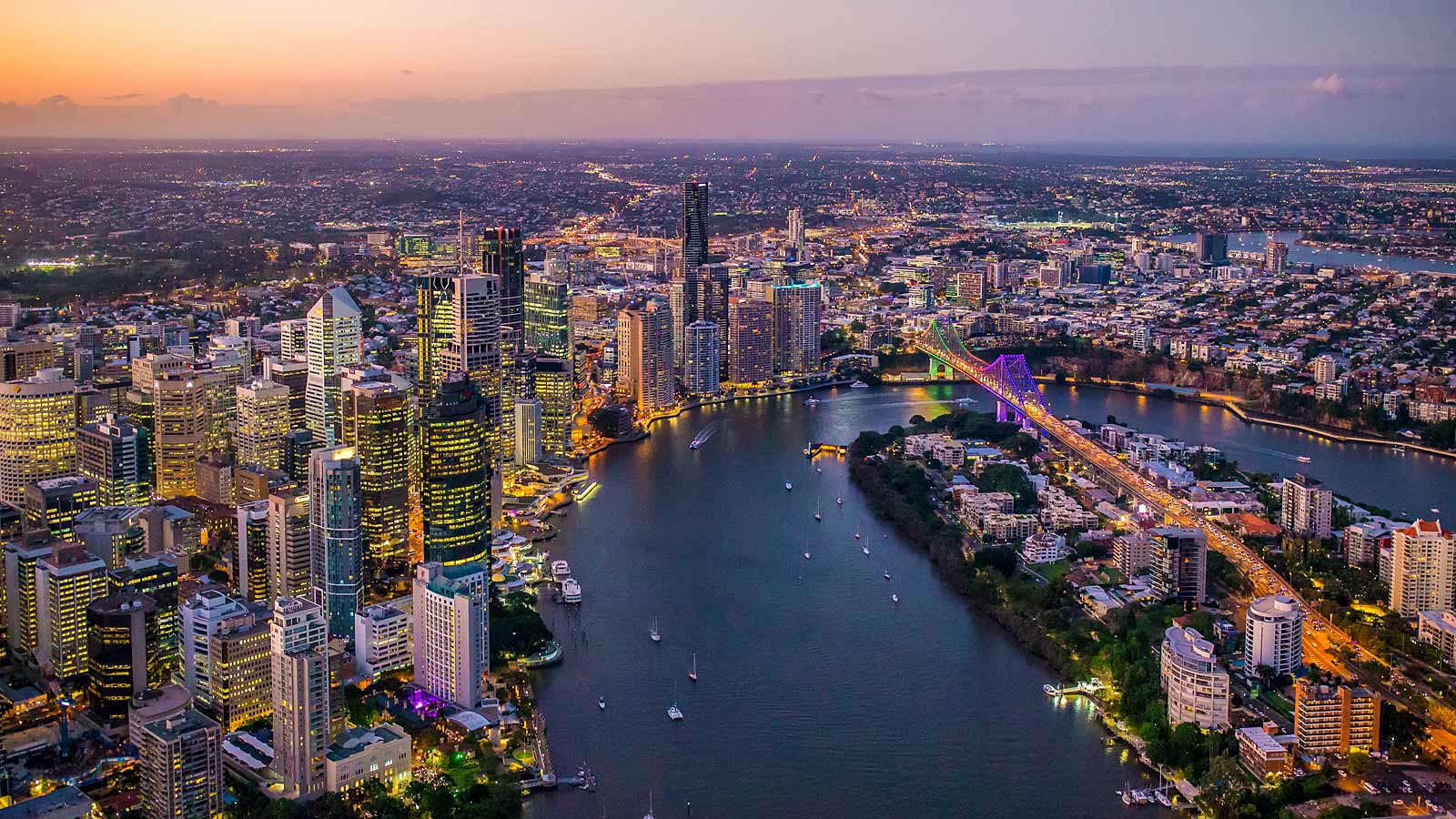 Source: brisbane.qld.gov.au
We see that Tourism plays an important role in Brisbane's frugality, being the third-most-popular destination for international tourists after Sydney and Melbourne. In a competition by travel guidebook, Rough Guides saw Brisbane elected as one of the top ten most beautiful cities in the world, citing reasons such as its high-rise modern architecture, lush green areas, and the enormous city River that serpent its way through the center before the ultramarine Moreton Bay.
Make the most of your 24 hours here. Take your pick from an adventure-packed day, Each suburb is a hub of activity with its own distinct vibe, unique personality, and seemingly endless offering of things to see and do. Destination Brisbane, (Australia) is one of the best tropical destination ever. I even attract solo travelers, groups, couples as it is present in almost everyone's bucket list.
The charming beaches, the lush dense forests filled with flora and fauna is a must-visit for all. The Great Barrier Reef is a mind-blowing experience. Even the wildlife here needs no description is a photographer's paradise. The nearby Australia encourages to visit the city of Brisbane. As a traveler, one should visit this exotic city, where all the people around are helpful and most importantly, it is undoubtedly the safe place and the most beautiful place to visit.
Thank you for visiting
Travelila
. Have a happy journey!!