Africa has been known as the land of mysteries for ages. Be it the dense green forests, or the wide canals, be it a barren high land or a distinct culture of some remote island, you always want to be a part of this relentless safari to the land of the unknown. Africa is not all about African wildlife safaris or the Egyptian pyramids, it is much more to that. It is a goldmine for travelers and explorers. If you want to get lost in this exotic land of wonders then you should check out these amazing places to visit in Africa.
If you want to spend in a solitary land simply sit back and relax during your vacation, then the African islands are the perfect destination for you.
There is no one to disturb, this land is less traveled by so-called tourists. Because this slightly different part of Africa is yet less known. It is located behind most of our eyes. And if you are an adventure fanatic, nothing can match with the African kingdom.
Here, adventures are not man-made but natural. The land with a gift of wonder and awe always creates an aura of its own. It is rightly a mysterious land. There are many paths untraveled. And thus it is the best continent for adventure. So, here we present some of the most amazing places in Africa.
Djemaa El Fna, Morocco:
Source: cloudfront.net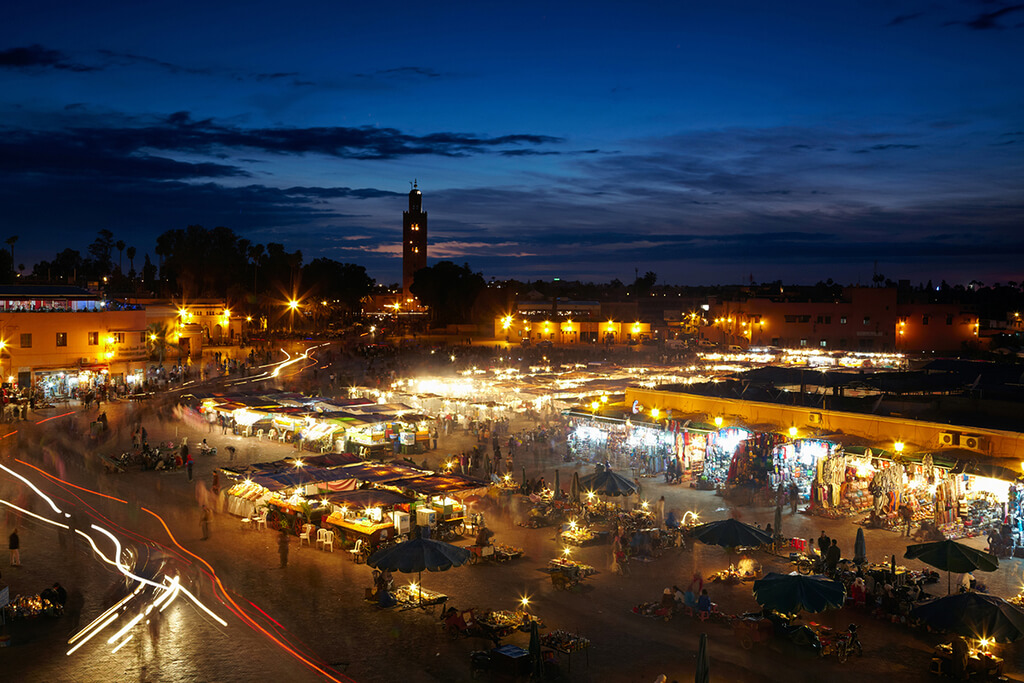 Source: theoasisfest.com
This is the world's most exciting town square. It is typically Africa. In the heart of the old city of Marrakech, snake-charmers, henna-painters, storytellers, date-sellers, and orange juice vendors, you can smell Africa every now and then. Apart from those tribal drummers, ladyboy dancers, and mobile restaurateurs selling delicious grilled meats, bread and salad definitely add a little extra icing to the cake.
Zanzibar: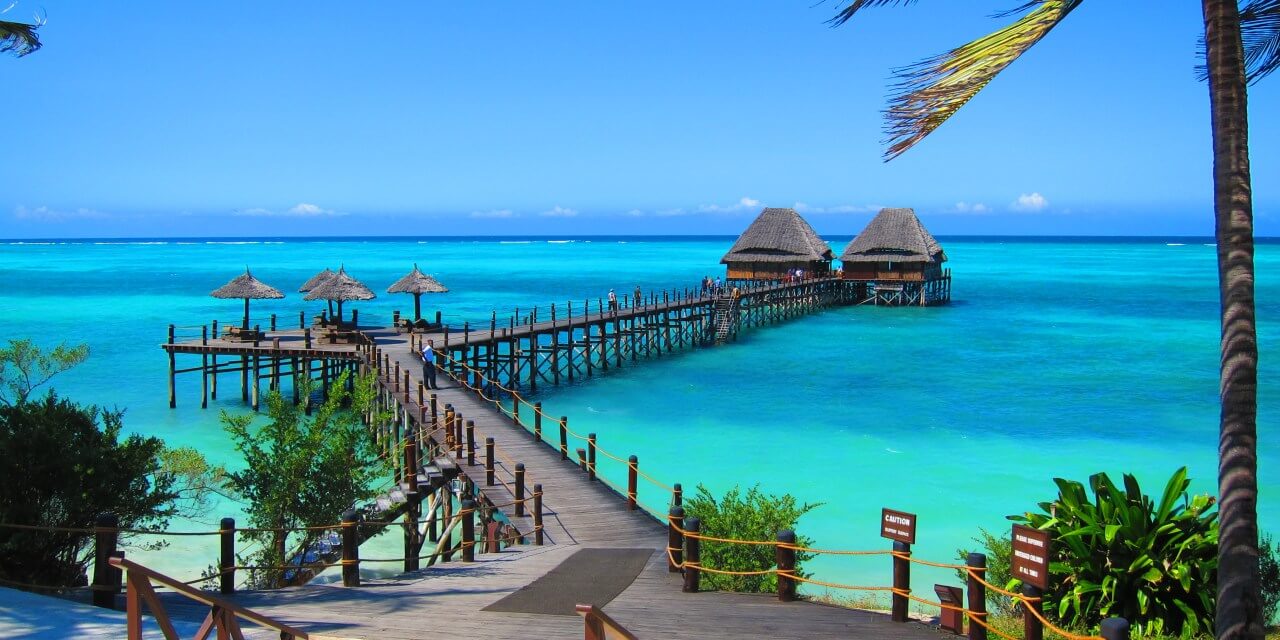 Source: twimg.com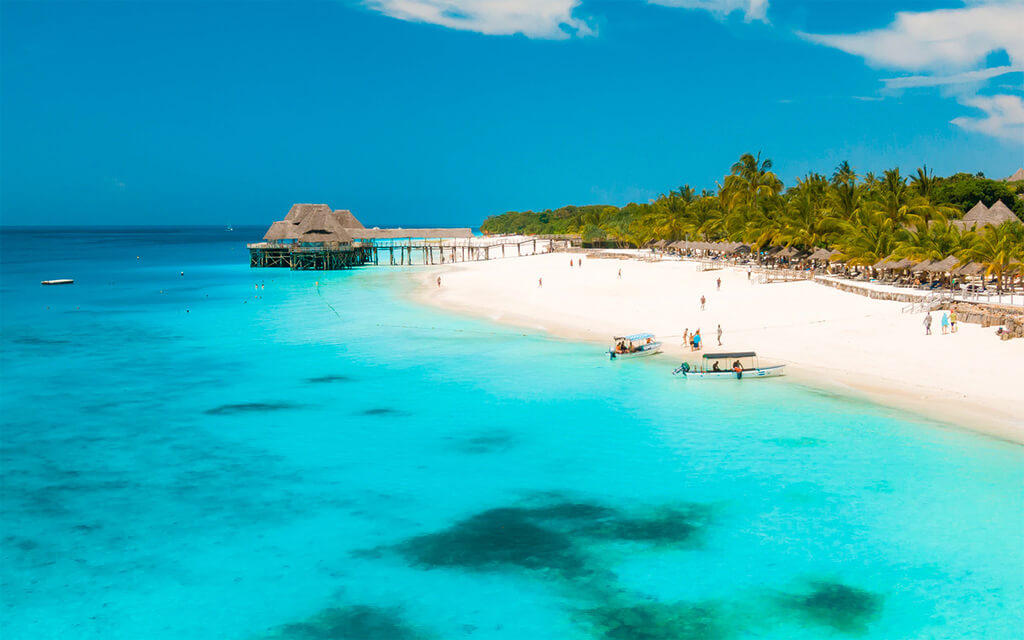 Source: dlmag.com
This place is also known as 'Unguja' or Zanzibar Island. This big island (arguably the largest, and the most populated one) is home to Africans, Arabs, and Indians for the purpose of trades. This beautiful island, located in the archipelago of Zanzibar, off the Tanzanian coast has been a remarkable tourist attraction.
The clear, blue sky and the crystal clear water in contrast with the white sand beaches make it a spot, picture-perfect. This island is famously called the 'Spice Island' for its huge amount of spice production. And if you decide to go there, do not miss the major attraction of this place, i.e 'Stone Town' with its coral houses, attractive shops, small bazaars, mosques, and courtyards.
Victoria Falls, Zambia, and Zimbabwe: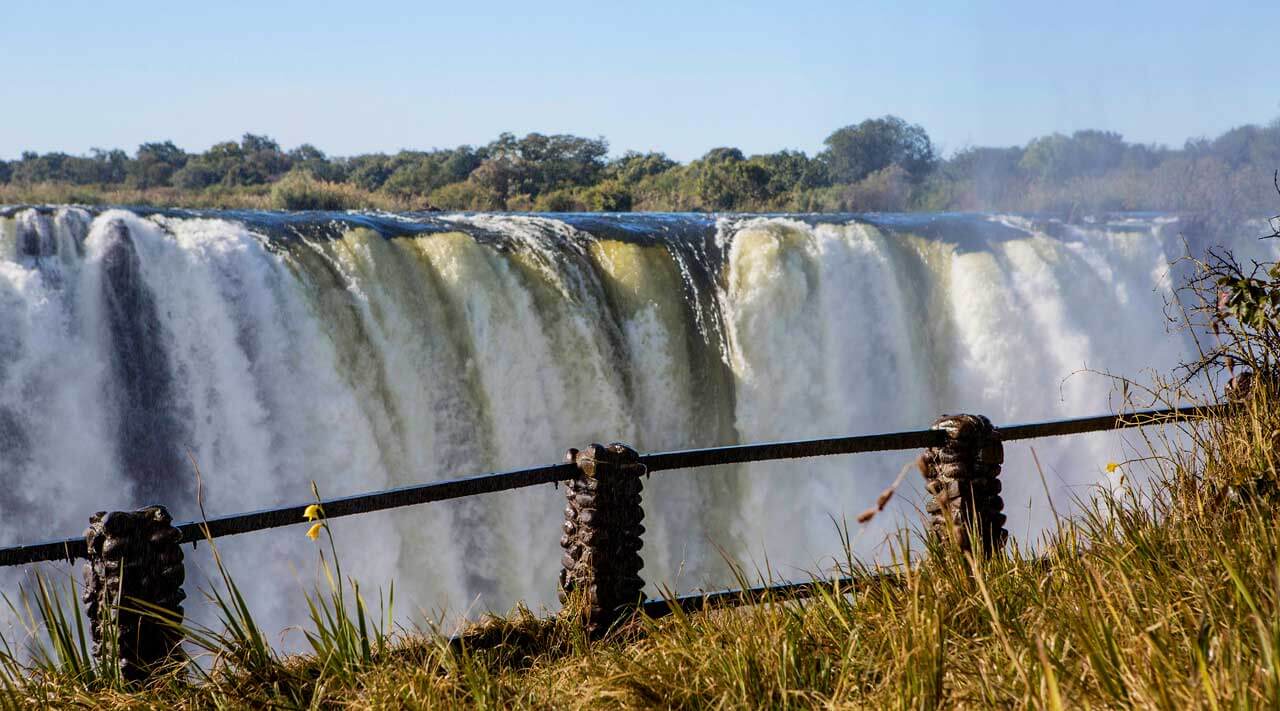 Source: cloudfront.net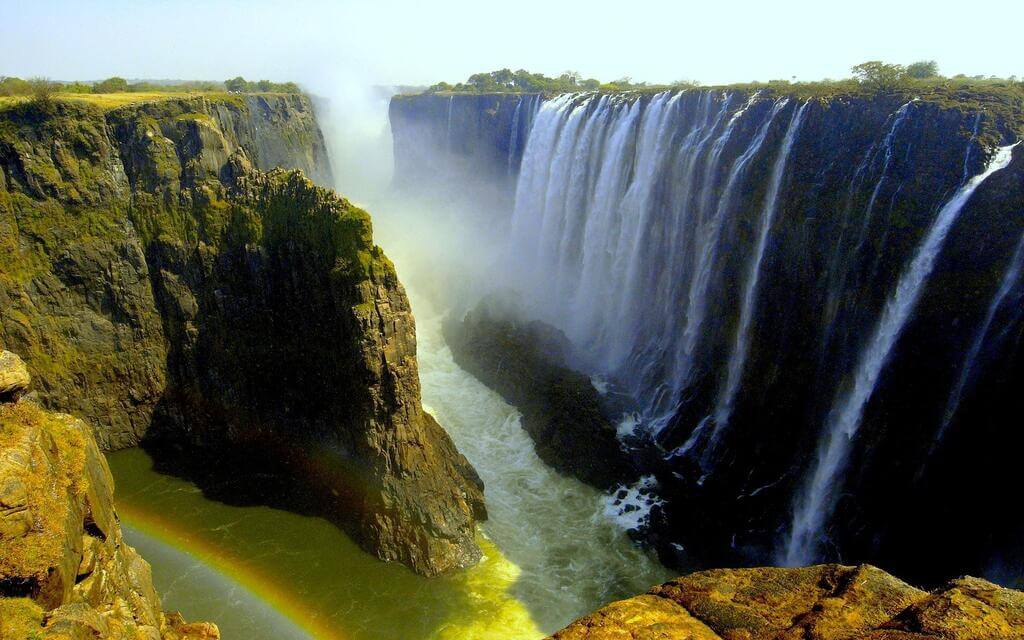 Source: wallpapercave.com
Located at the border of Zimbabwe and Zambia, this is a token of wonder from nature. With its height and grandeur, it is the highest and biggest fall in the world. When you climb up there to watch the smoky flush of water backdrop a deep green lush, it is a treat to the human senses.
Madagascar: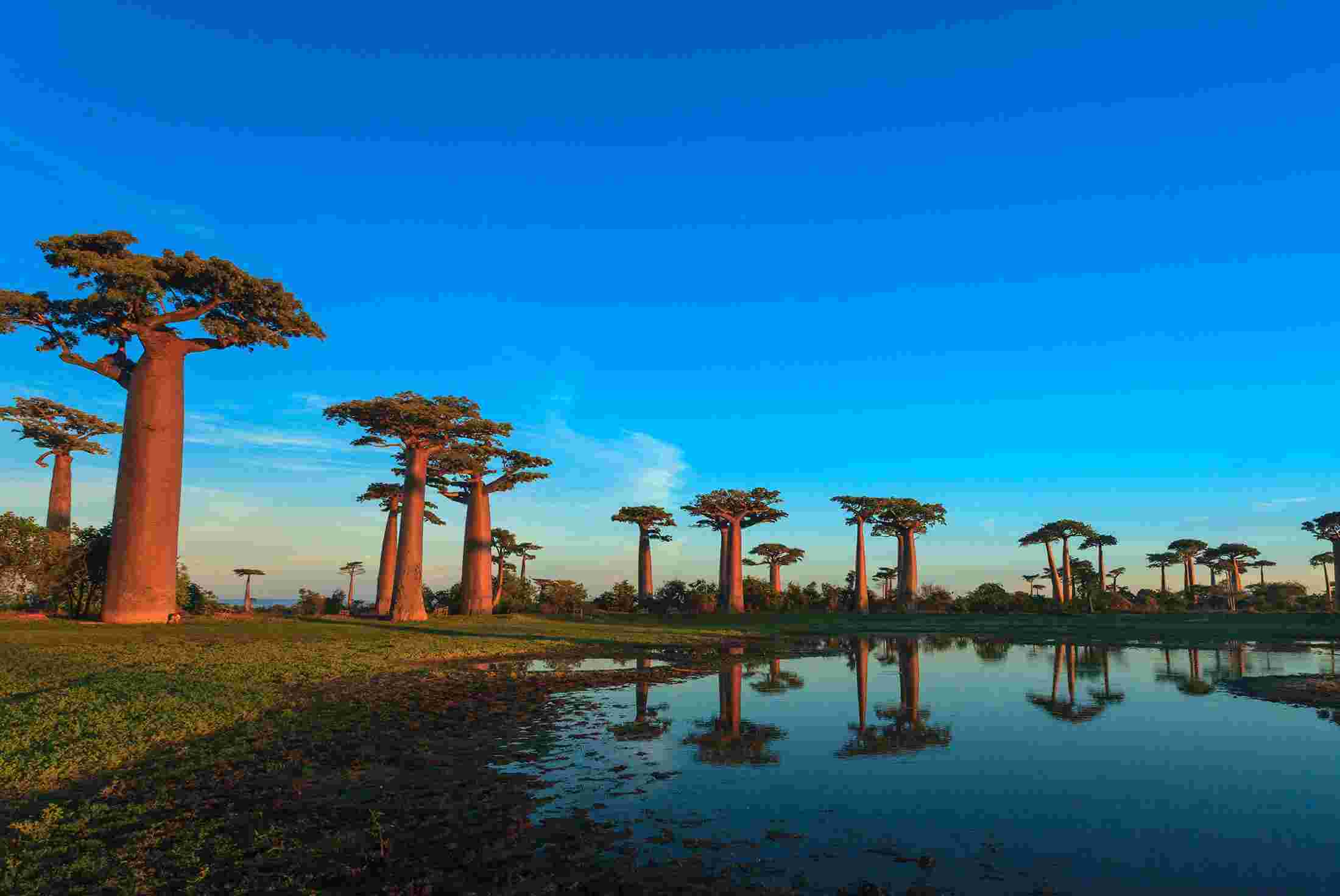 Source: peregrineadventures.com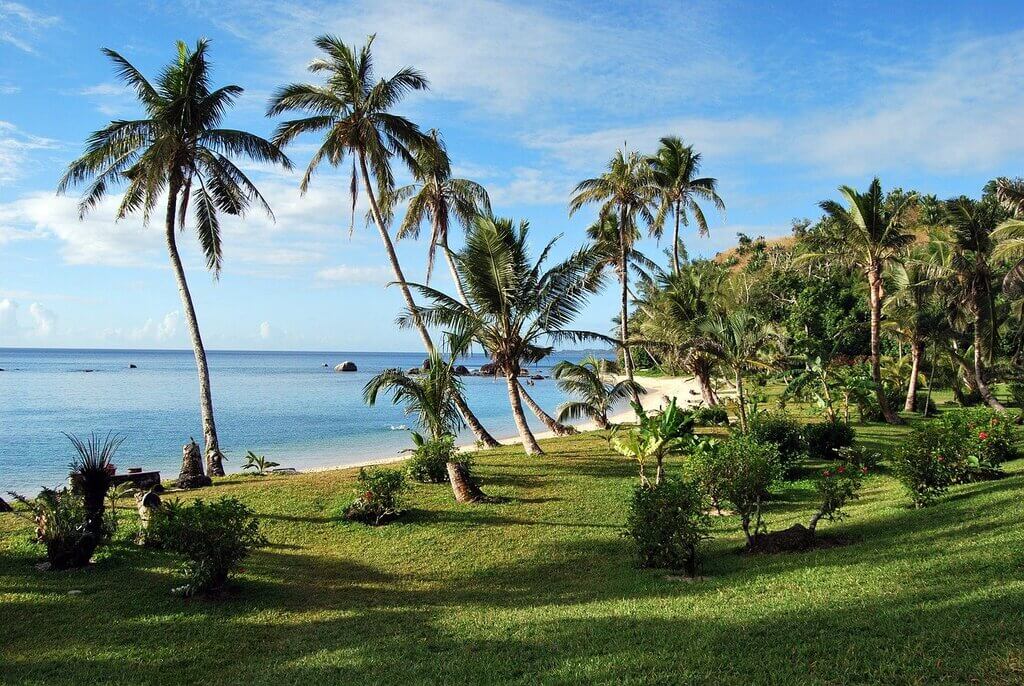 Source: pixabay.com
The name of 'Madagascar' immediately crops up in our mind with the very name of the 'African Islands'. The very secluded nature of this island has made it a place on the silver screen. And the silver screen has made it more famous than before, turning it into a popular tourist destination.
But what most of us do not know is the fact that it is the home to 80% of wildlife creatures there. Above all, perfectly beautiful, warm weather is certainly the cherry on the cake.
Pyramids of Giza, Egypt: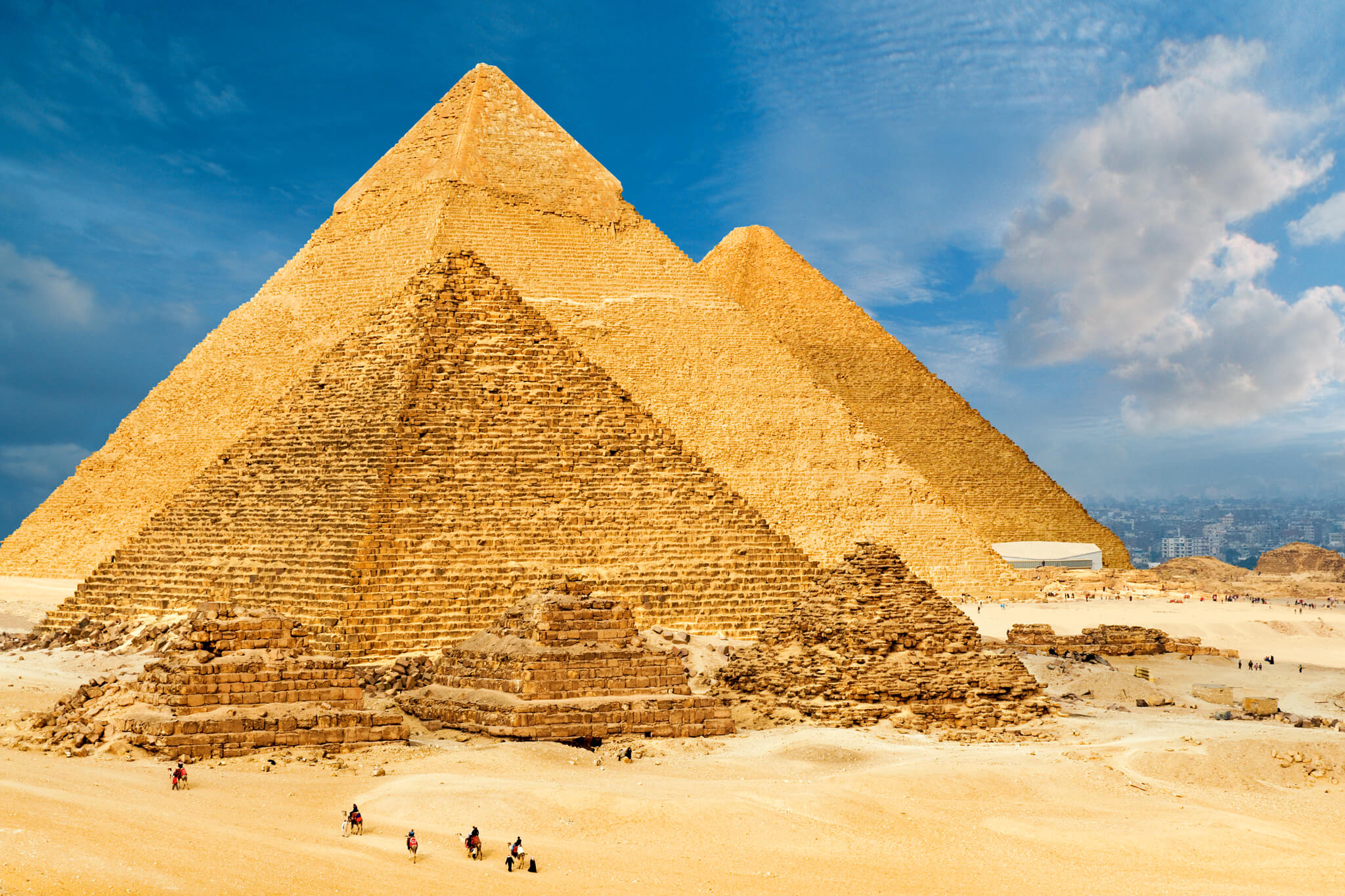 Source: nationalgeographic.com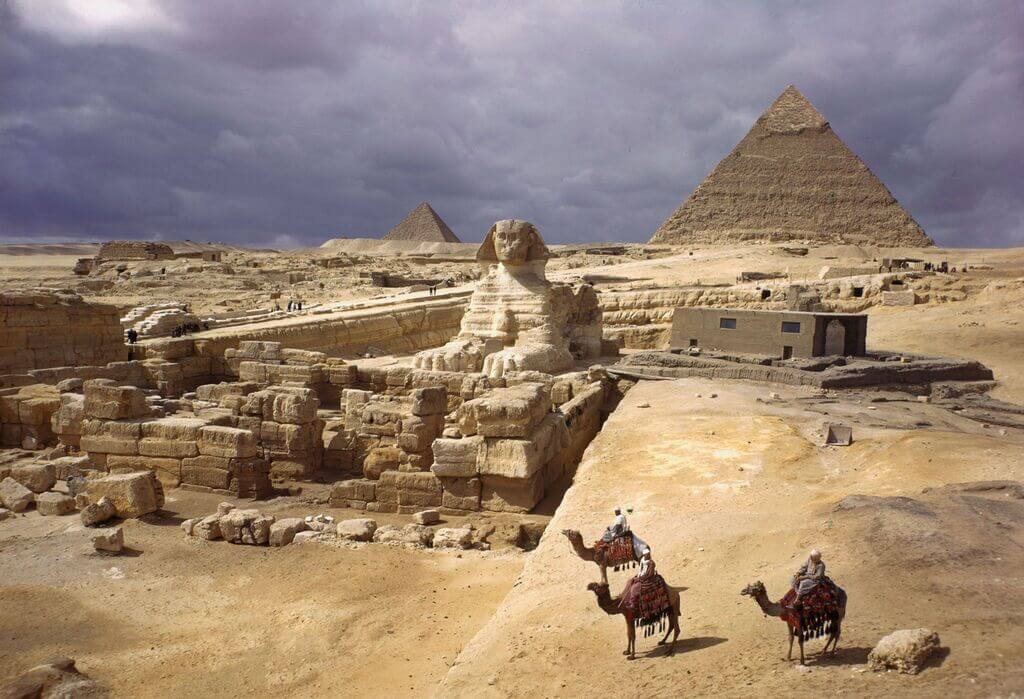 Source: pinimg.com
Today, it is really tough to say whether the pyramids stand for Egypt or Egypt stands for the pyramid. Even if you are not obsessed with the 'single story' of Egypt, you cannot ignore these jaw-dropping structures that bear the marks of the flowing history of mankind.
This famous structure at Giza, near Cairo, was constructed around 2650 BC from a block of 2.5 million limestones. Just stand in front of it once, you will feel the inner hollowness yours. there are other places to visit in Egypt as well that will blow your mind!!
Sal, Cape Verde:
Source: myholidayguru.co.uk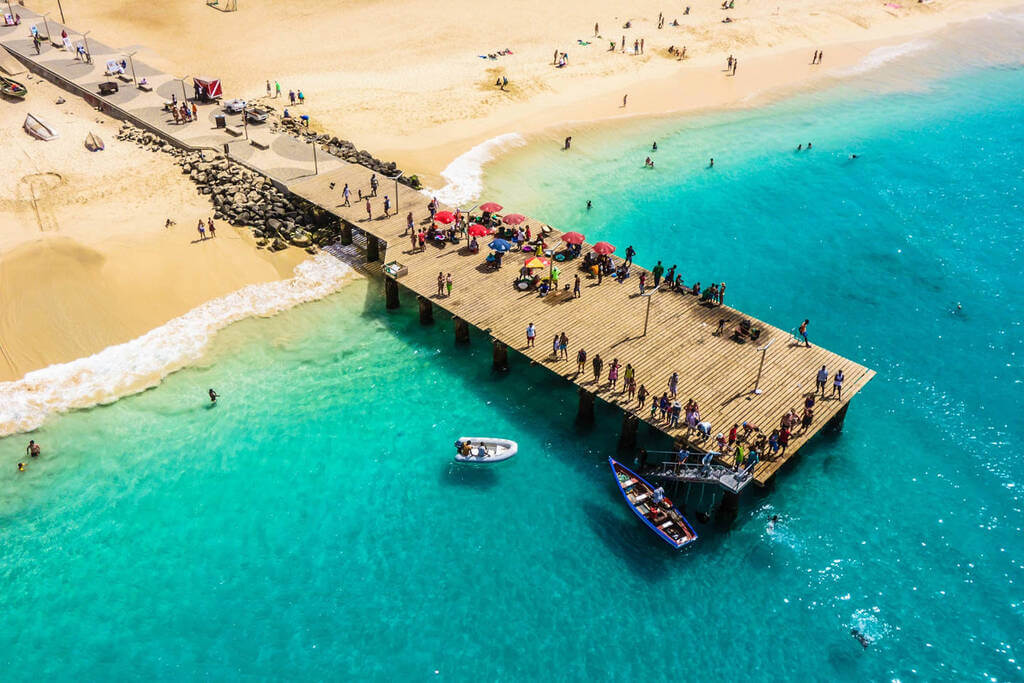 Source: capeverdetravel.com
This is a popular tourist destination in Cape Verde. The very name 'Sal' has come from the Portuguese word 'Sal', meaning 'salt'. This island, located in the Central Atlantic Ocean, is an archipelago of ten African islands.
Unlike most other African islands, this place can be an attraction for the adventure euphoric. You can either play in the relentless tides or can simply relax, lying on the beach. Apart from that, the beautiful small eateries, bars, and vibrant nightlife in the town of Santa Maria can certainly add a little extra icing to the cake.
Havana, Cuba: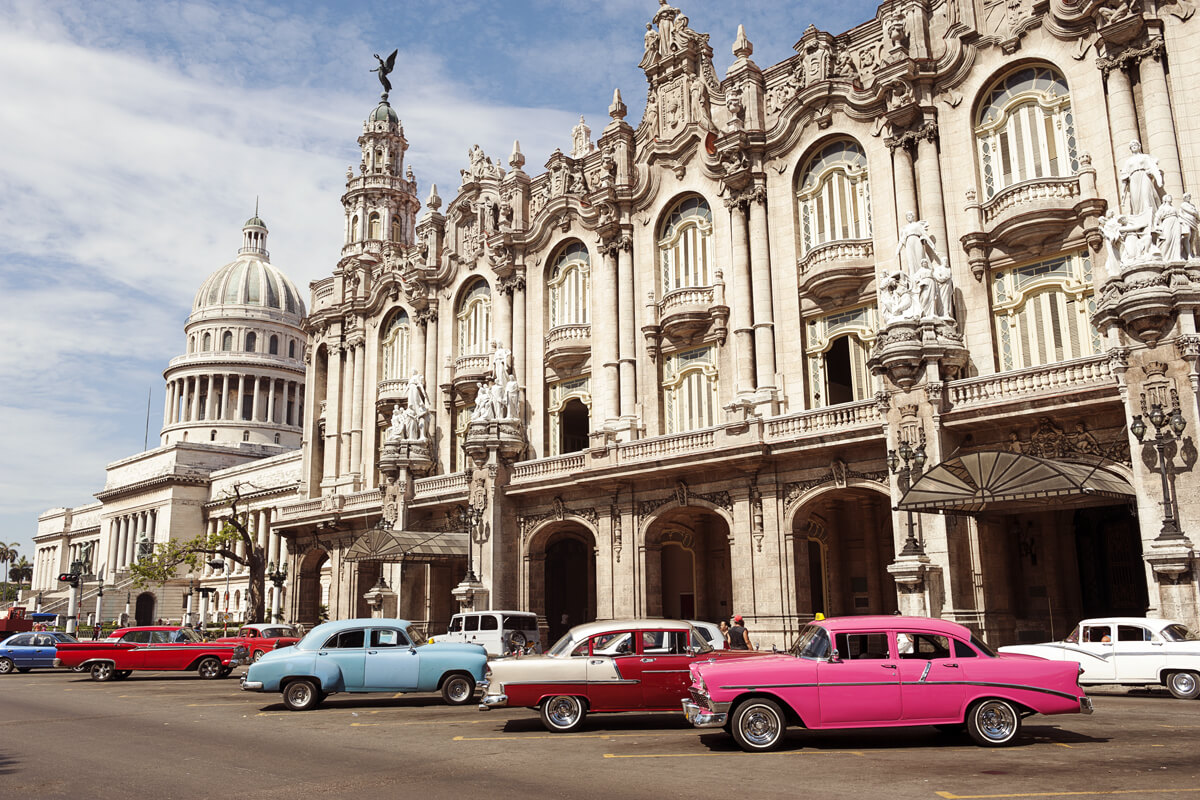 Source: happilymag.com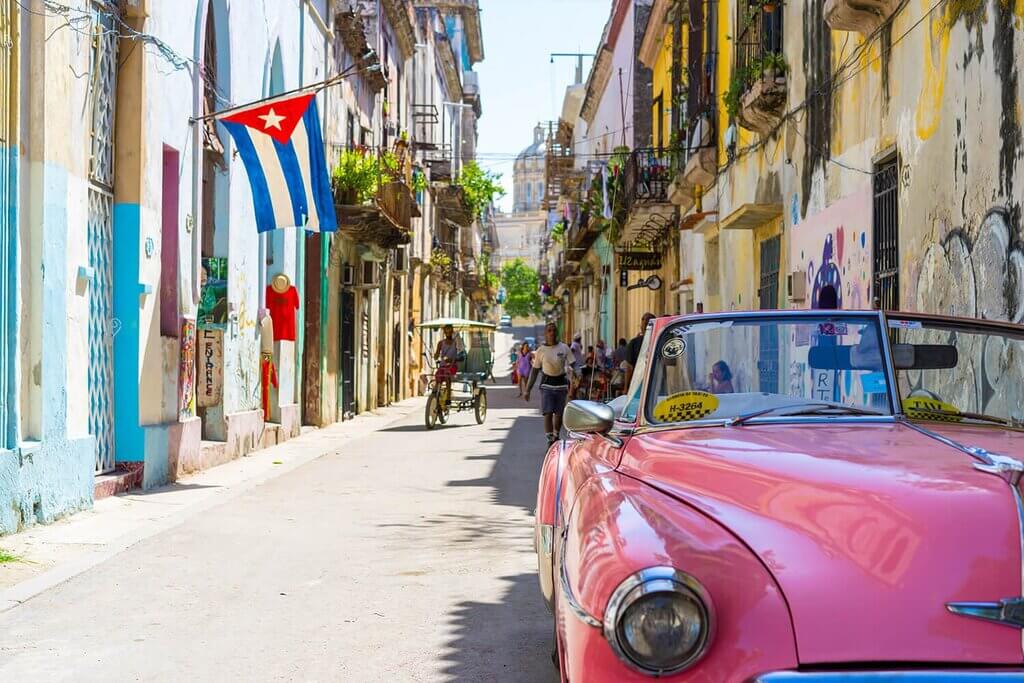 Source: globotreks.com
Pablo Neruda, in one of his famous love poems, compared his lover's eyes to the night sky of Cuba. Cuba is pure, gorgeous, serene. It is a brilliant blend of nature and culture.
The old small roadside restaurants, the old dilapidated colonial buildings, the fragrance of salsa and cigar backdrop a wonderful cityscape- all these collectively make Cuba a perfect place of beauty in every possible sense. A solo tour comes with a promise of exploration. Cuba comes with a promise of exploration. So, do not miss it.
Also Read: Amusing Africa: Memorable Holiday Destination For Your Family
Nairobi, Kenya: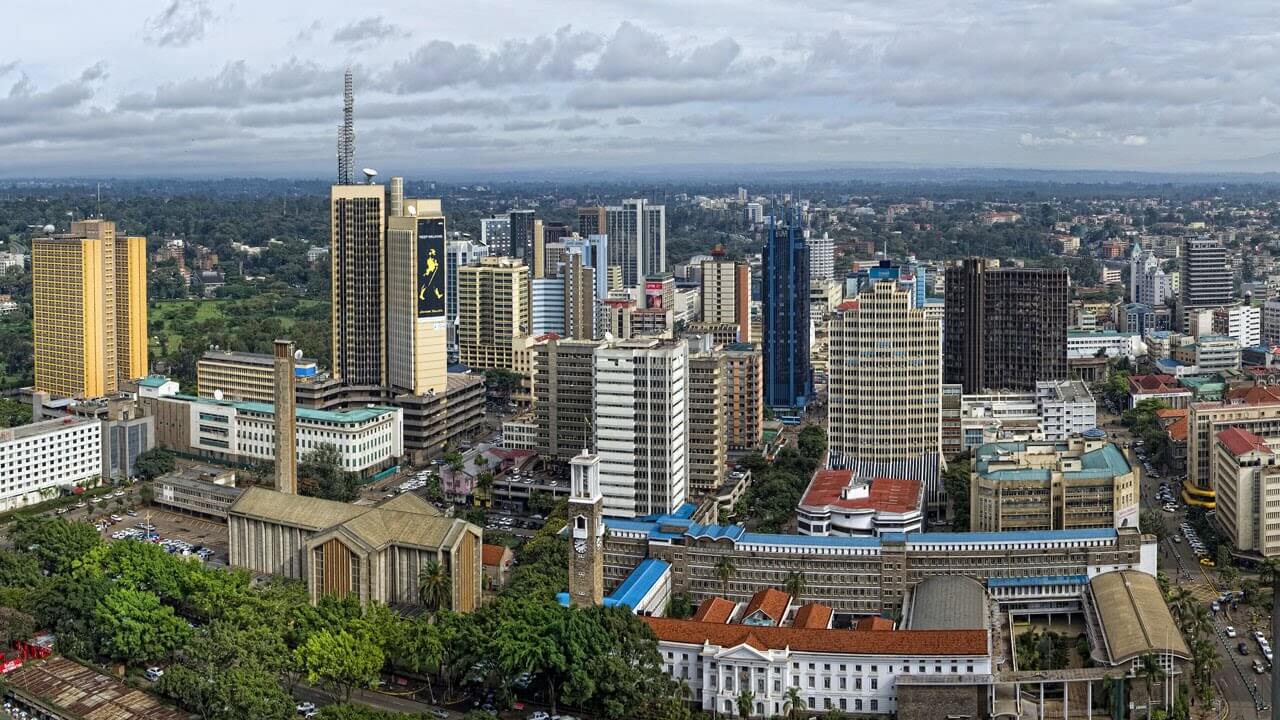 Source: ytimg.com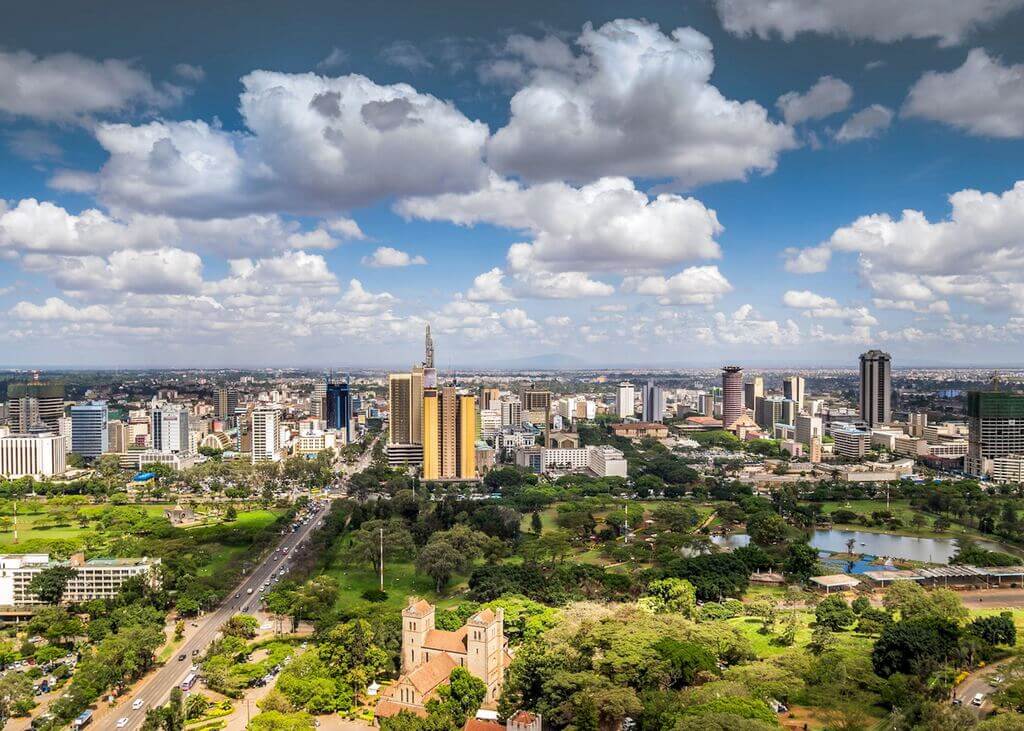 Source: audleytravel.com
Africa is rightly the land of awe and wonder. With its sprinkling of the magic of the past on some exhilarating landscapes, it is the gold mine for solo travelers. And you should never miss an opportunity to taste everything that is typically 'African'. And Nairobi is one such place.
Nairobi is famous for the Big Five i.e elephants, black rhino, lion, buffalo, leopard. By now you must be aware of the fact that Nairobi is the heaven for safaris. Go, and enjoy the barren wilderness alone. After all, nature is diverse.
Table Mountain, South Africa:
Source: travelrated.org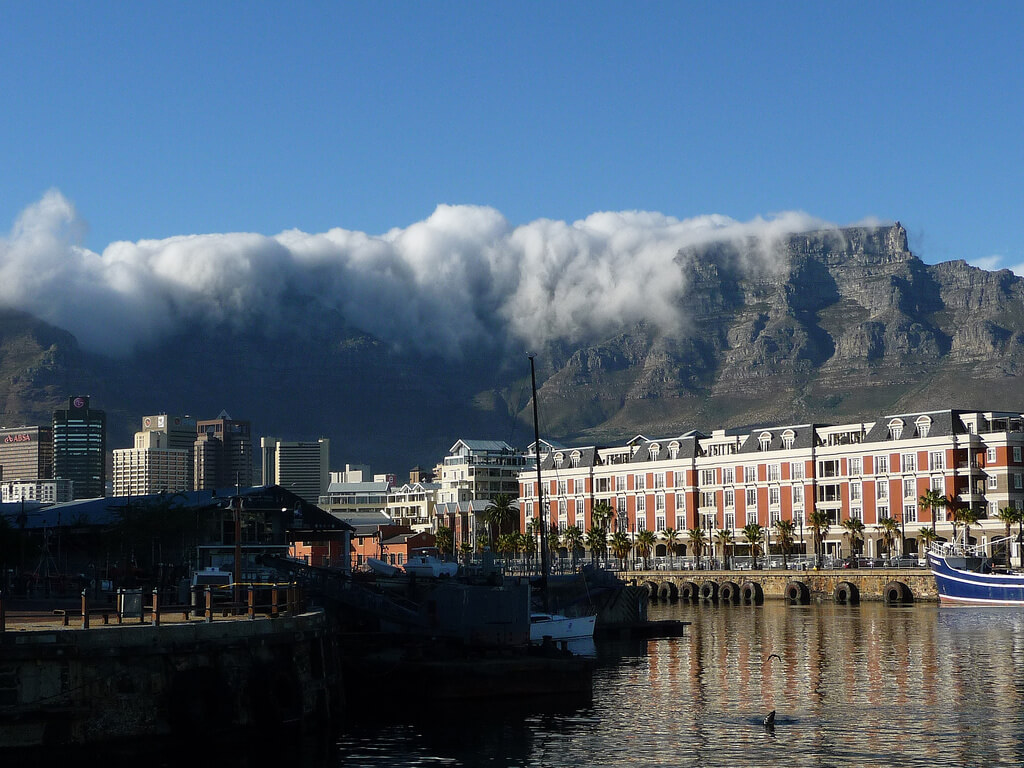 Source: amazonaws.com
The city of Cape Town is famous for its weather and a perfect blend of old Africa and colonial Africa. With its immensely beautiful natural objects, it is certainly a gift from God. The very name 'table Mountain' makes it clear how beautiful it looks at the shore of the sea. Here the hills met with the sea, where you can often chance to see a perfect sunset.
To explore more places in Africa keep visiting Travelila.