We can talk about how traveling alone can be beneficial but taking the first step and solo traveling for the first time can be a terrifying thing. Your solo trip will unleash a series of emotions from sheer joy to loneliness. When you decide on a solo trip, palm-fringed beaches and scuba lessons do not top the list of places. It is a common notion that tropical places are mostly for families or couples.
However, island life is not reserved for parties, couples, and families anymore. When you need to escape the hustles of your daily life, tropical destinations will just do the trick.
Mentioned below are the best tropical destinations for your upcoming solo trip:
Costa Rica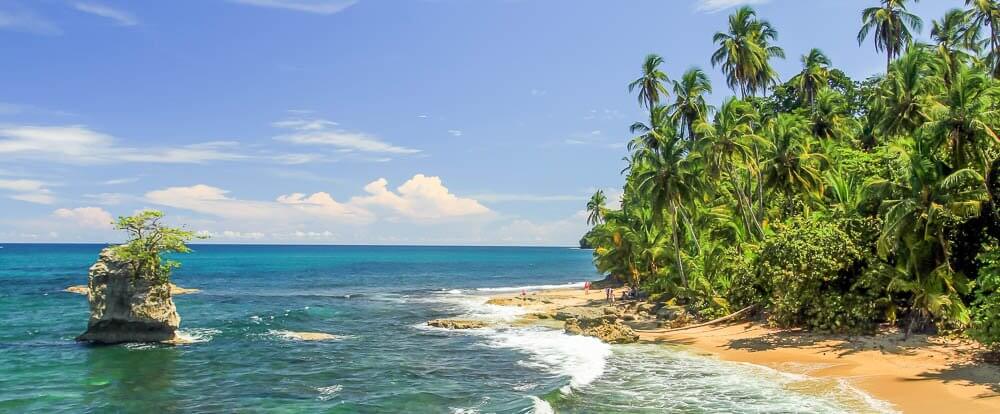 Source: costarica.com
Costa Rica is a fun tropical destination for solo travelers. The less developed beaches and the bohemian towns exude a casual vibe. The beach is packed with bars, stunning views along local coffee thus, making it a perfect place to connect with strangers easily.
The lush greens forests meet the golden sand in a beautiful way. If you have a thing for surfing, you can visit Jaco, further north. The more adventurous one can opt for the amazing Santa Teresa.

In contrast to these dreamy beaches, is the distinct cloud forests and towering volcanoes which offer a picture-perfect view and all the solo time you need to introspect.
The lively towns are alluring which are home to lots of casual bars and cafes where travelers from across the world mix and mingle. This part of the country has its fair share of adventurous experiences to offer like the famous zip-lining.
Thailand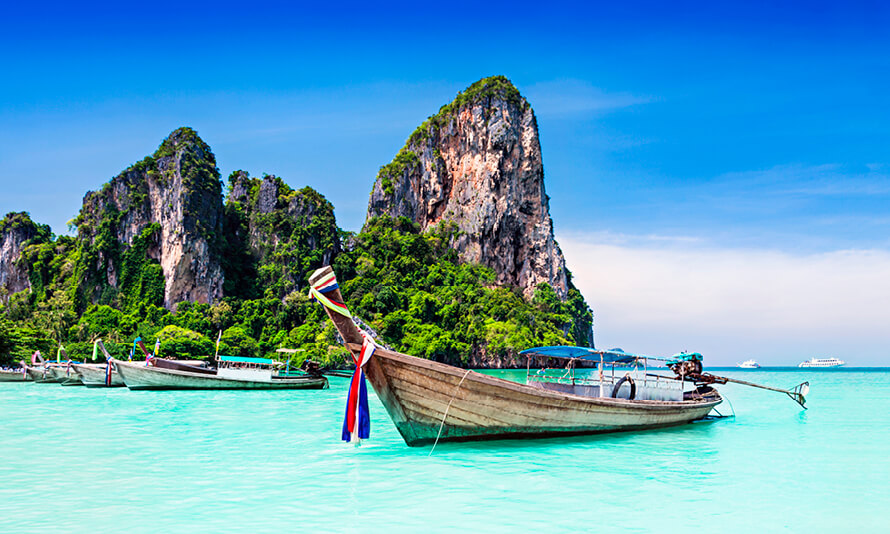 Source: cloudfront.net
There are numerous reasons to consider Thailand as your destination for a solo trip. It is an ideal escape for people who choose to travel alone. One of the reasons Thailand is great for solo travelers is because you can have the experience of a lifetime without burning a hole in your pocket.
The place has hotels that cater to all kinds of budgets in mainstream spots like Phuket, Phi Phi, etc. Thailand is also famous across the globe for its street foods which are cheap too. The place has breathtaking sceneries and a soothing tropical climate.
The white sand, turquoise water, and the virgin jungle amalgamate perfectly. If you have a flair for underwater adventures, visit Koh Tao as it is a scuba divers' dream place. Krabi is more calming whereas Phuket is for group parties.

The best places to visit in Thailand are perfectly balanced between socializing and seclusion. And if you want to escape it all, there are hotel options in these areas that are not accessible by road.
Portugal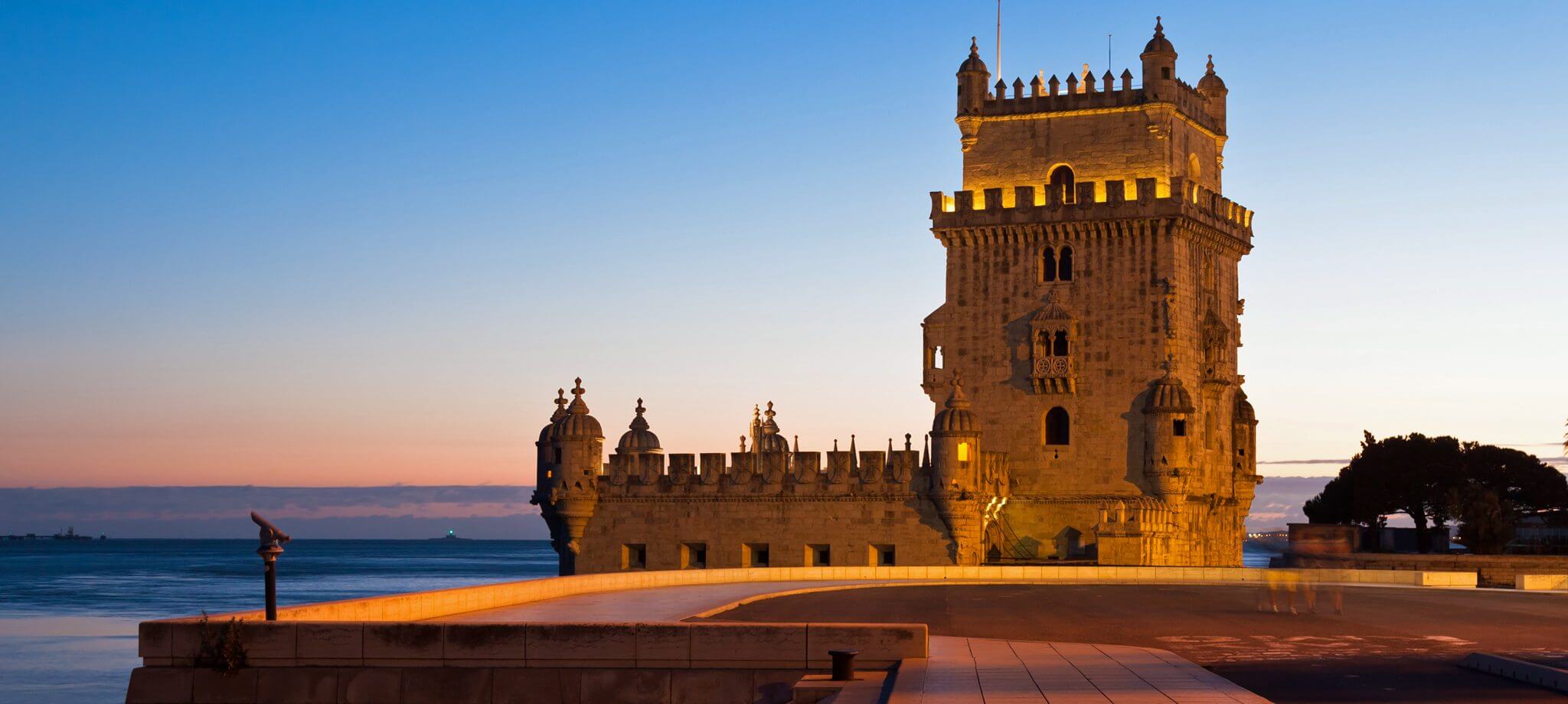 Source: portugal.com
The southern region of Portugal is home to some of the most stunning beaches. The place known as Algarve 8s is not a common choice for traveling solo but it is worth a try. Hotel rates here are lower than in other coastal destinations in Europe and have the right social atmosphere to travel alone.
If you head farther west along the coast of Algarve you're in for a treat to yourself. Here the solo travelers can get their desired solitude and mull over the beauty of nature, meander through historic sights, or visit traveler-packed bars and cafes to connect with new friends.

If you are a beach-loving person with minimal distractions, then Sagres, Portugal is your place. It has stunning beaches with almost perfect natural landscapes. The beaches are far less crowded and almost all the shorelines are at the bottom of cliffs. It 8s also famous for surfing.
Sri Lanka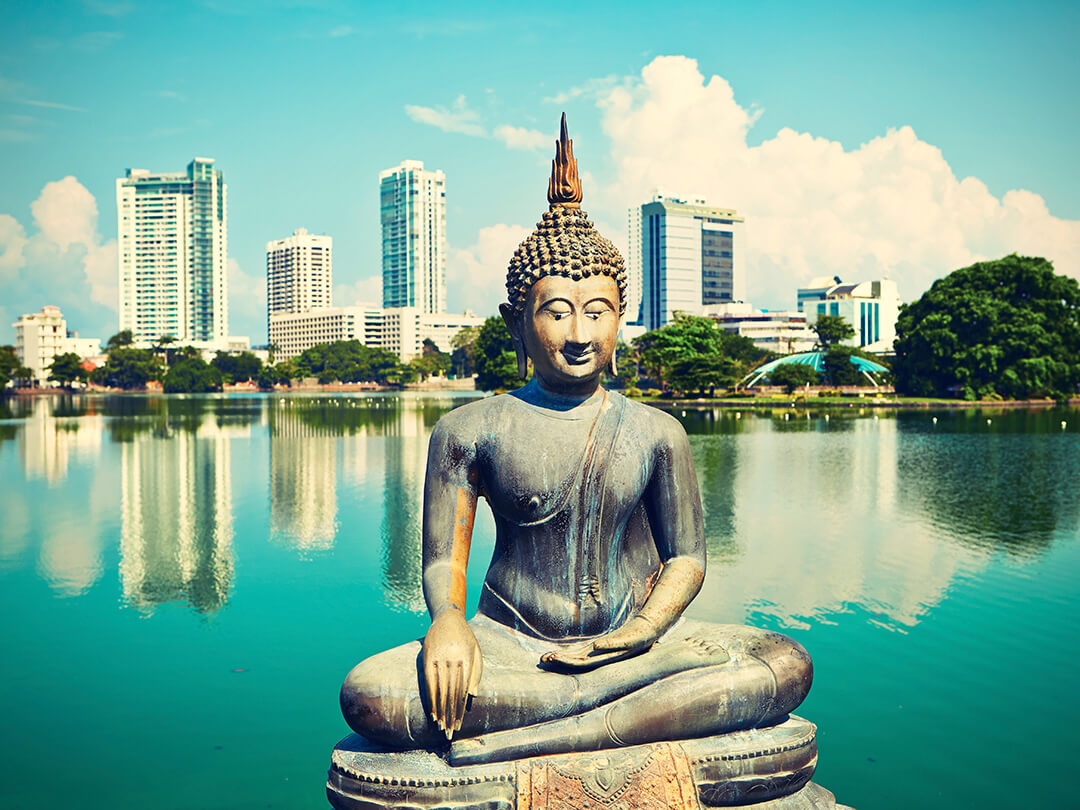 Source: media.gadventures.com
Sri Lanka has a good tropical climate and some amazing beaches. These beaches were perfect for surfing. The hotels and public transportation are very cheap and hence an ideal destination to start your solo trip. You can also book yourself a room in a surf camp where you can meet other vacationers.
The island is full of tourists so it is not difficult to find your type of companion if you intend to find one. There are loads of outdoor activities available. Also, you will find health-conscious people are attracted here. So in the busy season, you will find arrangements for yoga sessions.
The beautiful tea plantations are a must-visit and are the best place to connect with your inner self. The hospitality and honesty of the locals and the ease of getting around the place make it a safe destination for solo travelers.
Bermuda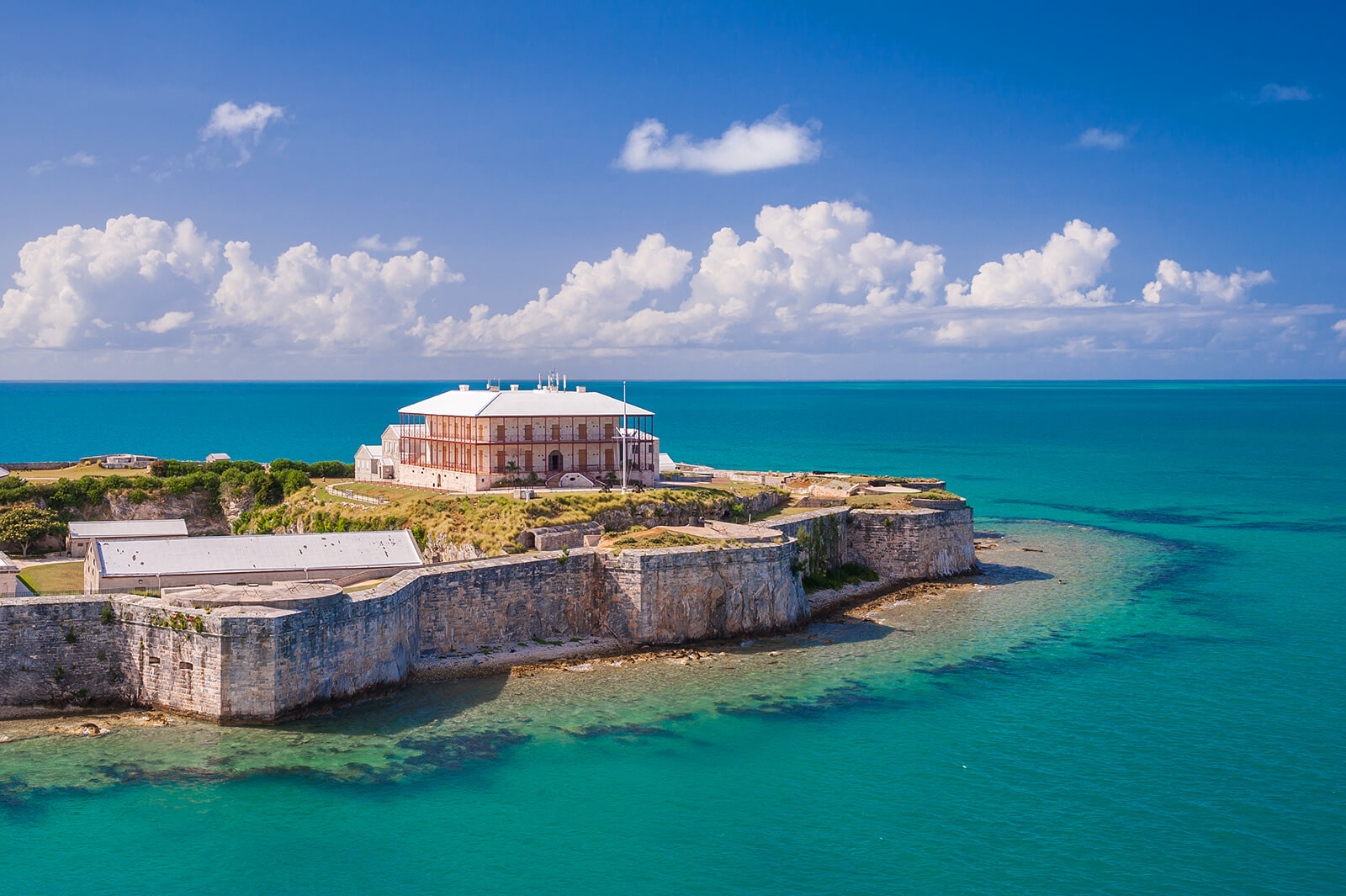 Source: lonelyplanet.com
Bermuda is an uncommon choice for a solo trip. However, that is a wrong notion. It is a beautiful place close to the east coast. Unlike the Caribbean islands, it is a small island, it is very easy to navigate via public transport.
The helpful locals act as your guide. Not to mention the virgin beaches that offer a spellbinding view. Most of the water actions can be done here ranging from scuba diving, swimming with dolphins, and many more.
If you want isolation, the locals are there to recommend many quiet beaches that are not overcrowded with tourists. After a few days of seclusion from the pressure of modern life and you are rejuvenated to face the world again.
Crete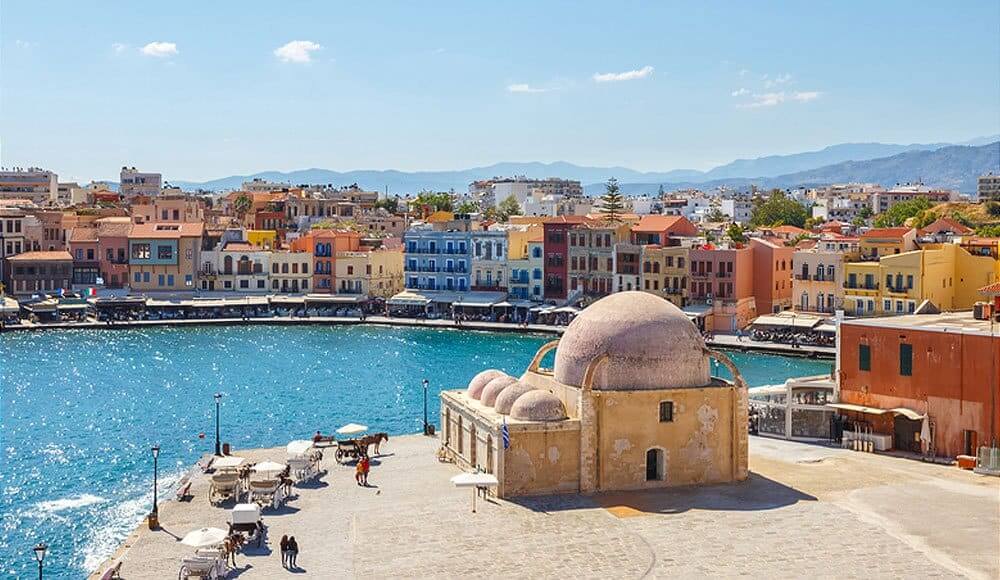 Source: greekcitytimes.com
Crete is widely recommended for your solo travel experience. The small mountains mingle with gorgeous beaches on every side. Most of Crete is unexplored. The beautiful island has its own share of scenic views along with delicious food.
The local people here are of a friendly nature and a lot of them can speak English. The place is absolutely safe at any point in time. It should be on your bucket list of solo trips as this destination is perfect to enjoy your loneliness.
Cambodia
Source: dfdl.com
Tropical Cambodia Destination is no wonder a huge tourist attraction. Most tourists are found here in groups. The famous temples of Angkor Wat are located here. The tropical climate adds to the enjoyment. Cambodia is for adventure-loving solo travelers.
The cheap transport makes it easy for your wallet to travel across the place. The local people are highly helpful with their guidance and recommendations. There are water sports adventures that can be experienced by a prior booking. The place exudes an independent and supportive vibe for a traveler traveling alone.
Turks and Caicos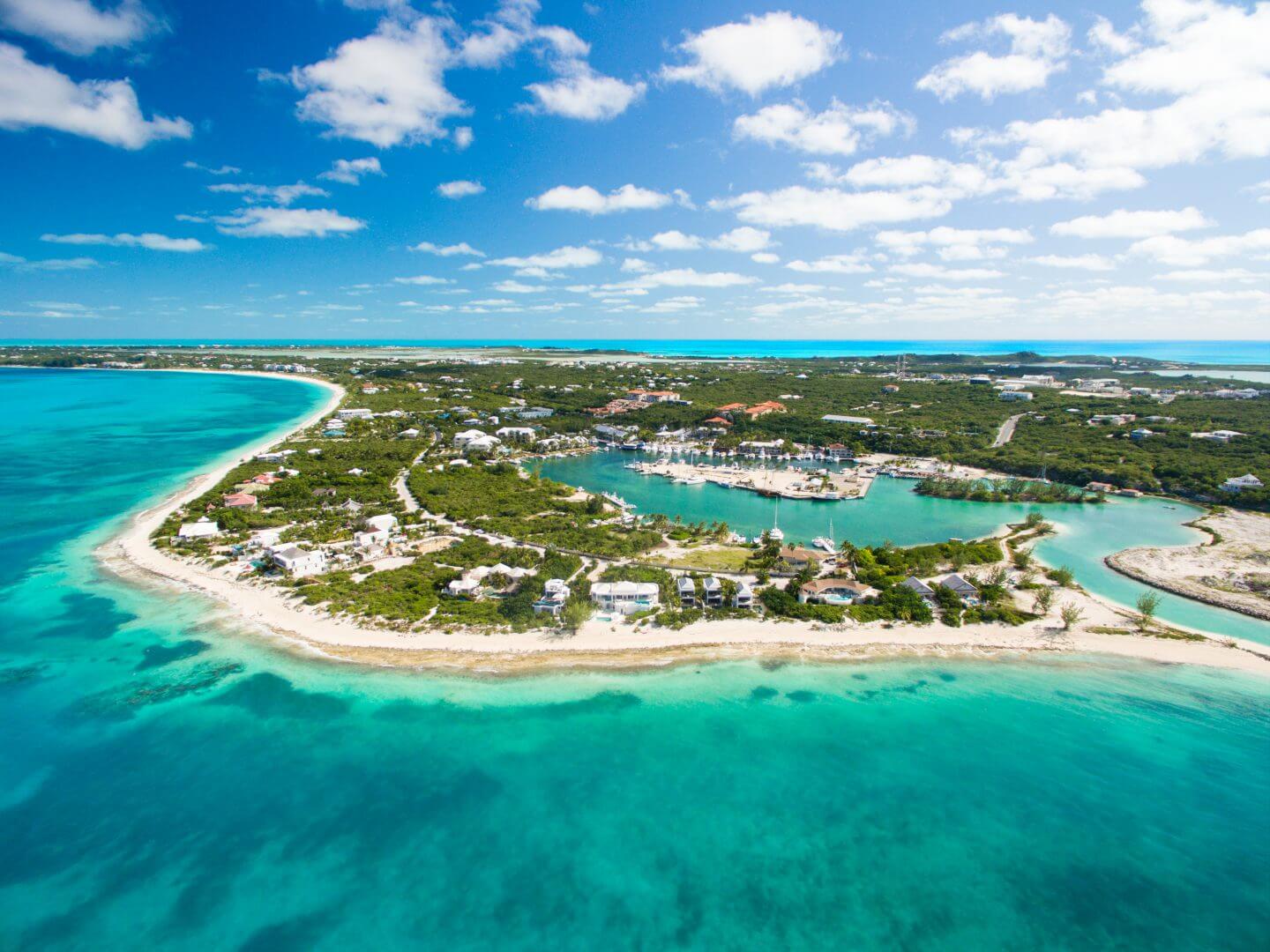 Source: tcvillas.com
Turks can also be your first international solo trip. An amazing place to visit, Turks give you the absolute liberty to do anything you like. It is a safe place thus making it a good choice for solo travelers.
The atmosphere is completely relaxed. Most of the people here speak English which is also a major aspect of drawing tourists across the world. It is a small island and can manage all alone. The kind people are also of great help.
It is a place where you take charge of yourself without being judged by anyone at any time. You can rent a bike for your trip and explore the beautiful rugged terrain. Once you are comfortable with your own company, you would only want to travel solo.
Galapagos Islands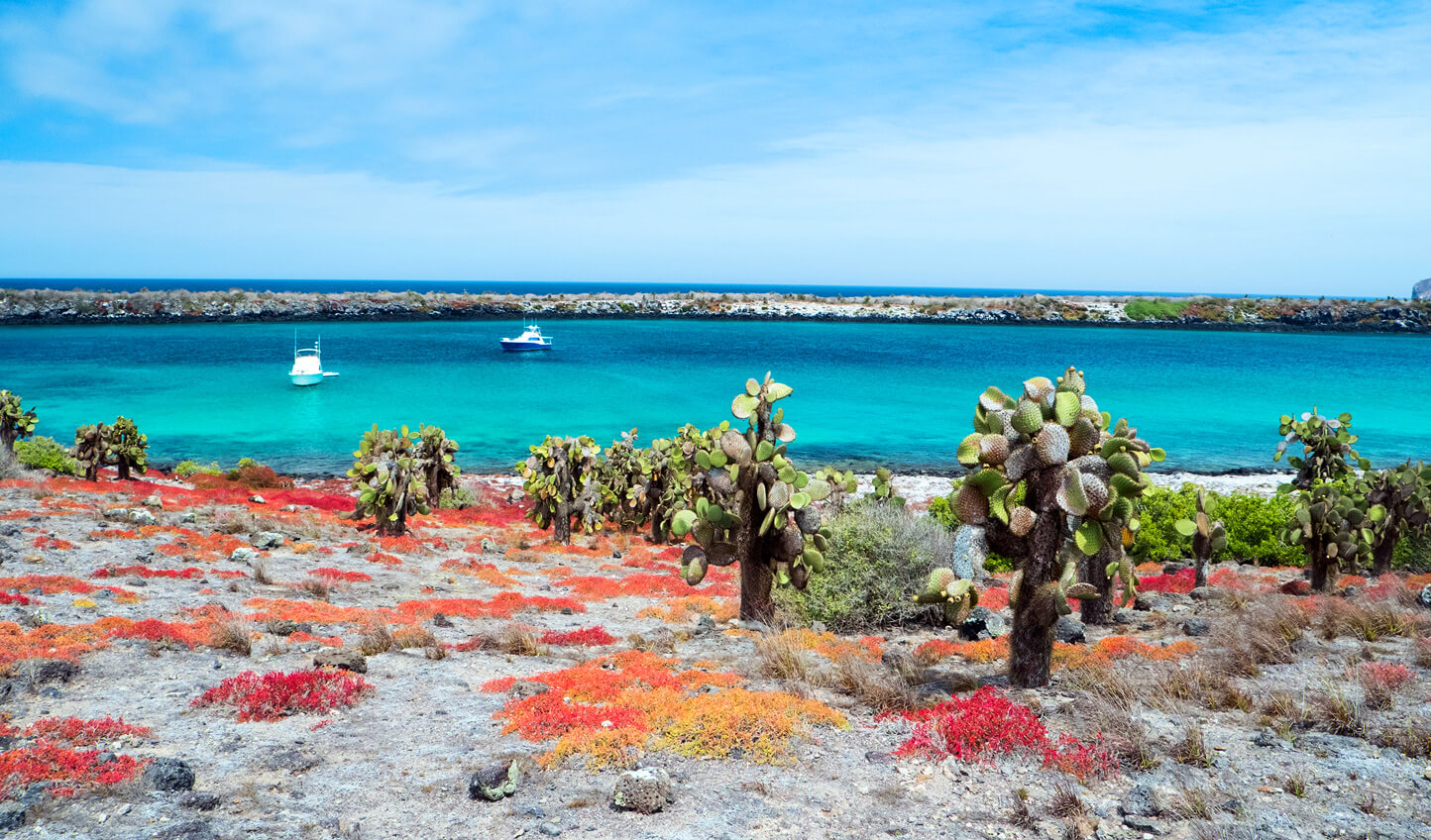 Source: timeincapp.com
The Galapagos Islands of Ecuador are ideal for solo travelers. It provides isolation and an adventurous experience. So if you are craving isolation, then you can just wander about and be yourself. A cruise trip is the best to see the islands.
In the case of smaller ships, like Haugan Cruises, communal dinings are arranging so that you can always have someone to talk to at dinner. You can take a walk alone and see some beautiful flamingoes, sea lions, and giant tortoises exclusive to this place. You can also have an experience of a lifetime by swimming with penguins and sea lions.
Also Read: Best Places For Solo Travelers To Visit In January 2021
Australia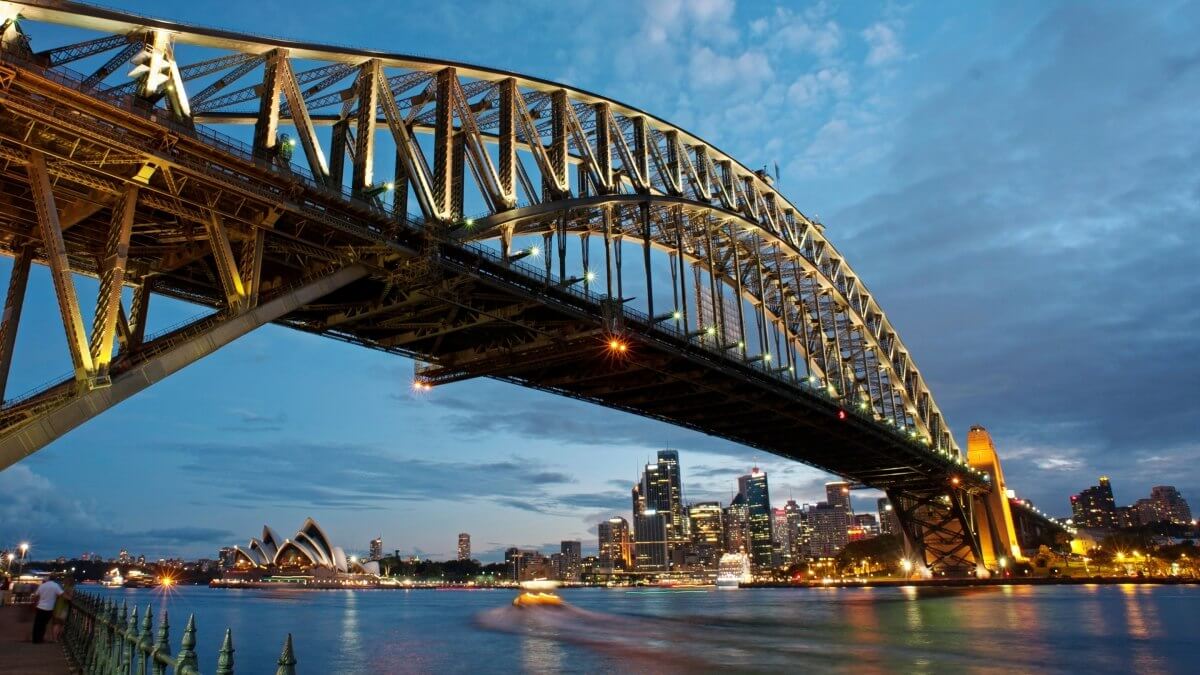 Source: australia.com
Australia is one of the best tropical destinations ever. It attracts solo travelers, groups, couples as it is present in almost everyone's bucket list. The charming beaches and the lush dense forests with rich flora and fauna are a must-visit for all. The Great Barrier Reef is a mind-blowing experience.
It has its share of damage but it is beautiful nonetheless. The wildlife here needs no description is a photographer's paradise. The tropical rainforests should visit. As a solo traveler, you should visit the exotic Cairns. The people are helpful too. And moreover, it is a safe place to visit.
A solo trip is a must at least once in your lifetime to connect to your inner self and experience the new adventures that come with it. It is highly beneficial as it educates you about yourself and how to deal with situations.
Thank you for visiting Travelila. Have a happy journey!!