South American presents the best delicacies to the visitors providing them with unforgettable culinary experiences. From street foods to top-class restaurants, South American food should be on every food lover's bucket list.
People visit France or Italy to experience their local cuisine but South America is an unlikely choice. It is mostly known as an amazing travel destination, but not for its cuisine. However, it should be as it offers some of the lip-smacking treats. It is home to the best culinary destinations on the earth where different countries with deeply ingrained food cultures influence tourists from across the globe.
If you are a food lover, you should immediately head to South America to try out all the famous dishes. Some of the best foods in South America are listed below:
Arroz Con Pato, Peru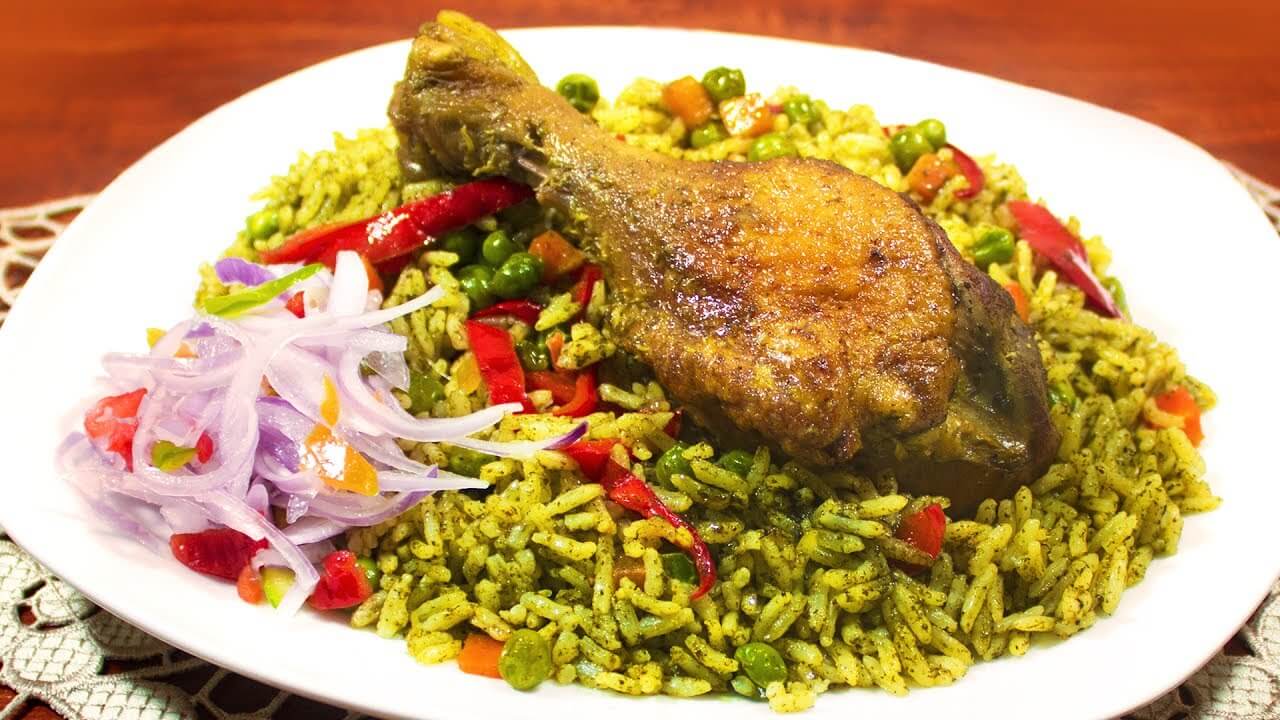 Source: ytimg.com
Arroz con pato is a dish that clearly draws influence from China, France, and Spain. In other words, it is northern Peru's answer to the famous paella. Paella is essentially a dish consisting of rice cook in stock with vegetables and plenty of coriander. It serves with a confit or a roasted duck leg. This delicious dish is hugely popular in the city of Chiclayo.
Asado, Argentina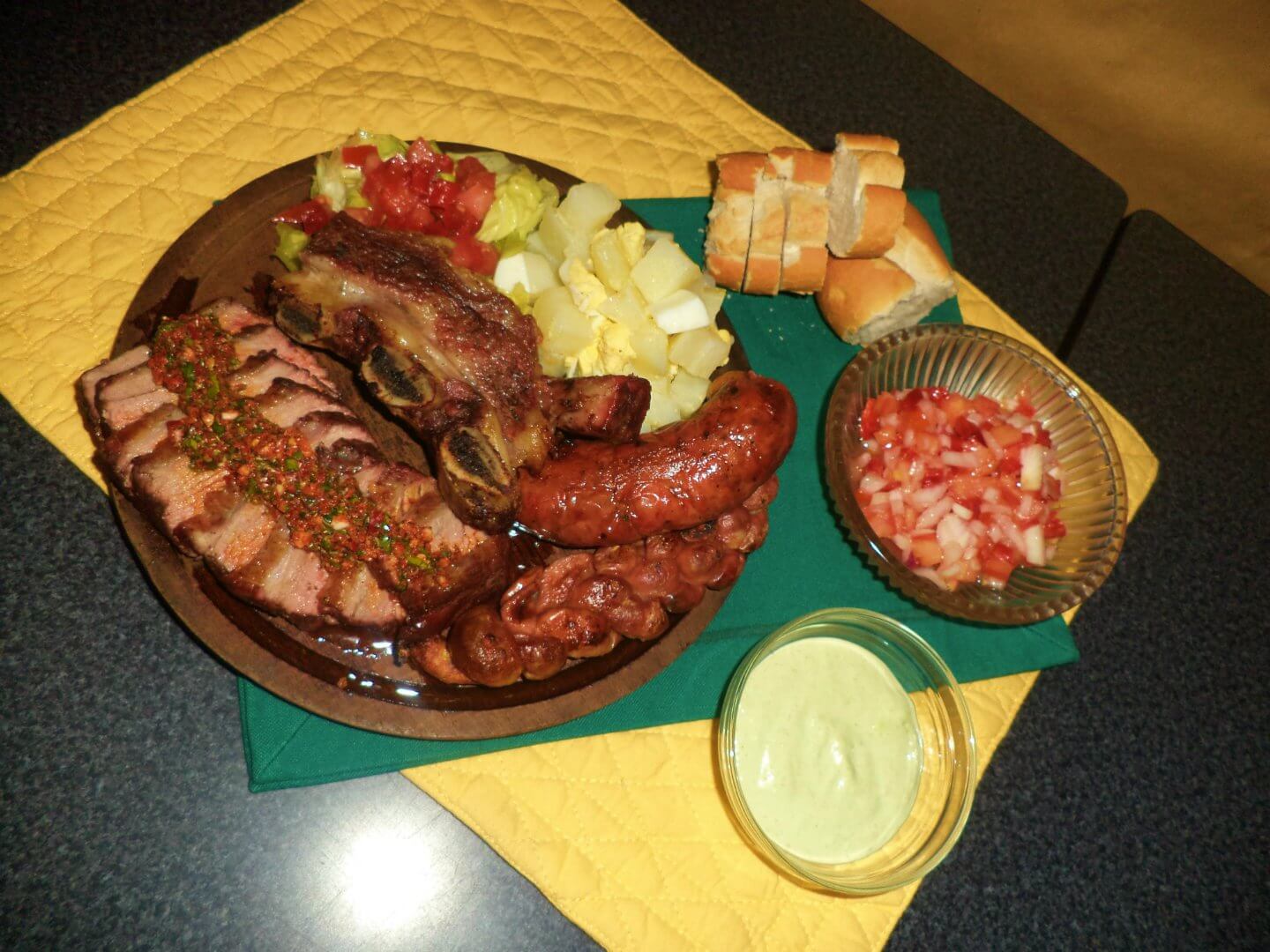 Source: i1.wp.com
The local dish Asado or in simpler English barbecue is an important part of the Argentinians. The place of football and fashion, Argentina offers the best barbecues. Each and every household has a parrilla, the traditional grill, and an asador, the person in charge of preparing and cooking. An Argentinian Asado is an all-day-long feast, to the food lover's delight, that has to be experienced to be believed.
Churrasco, Brazil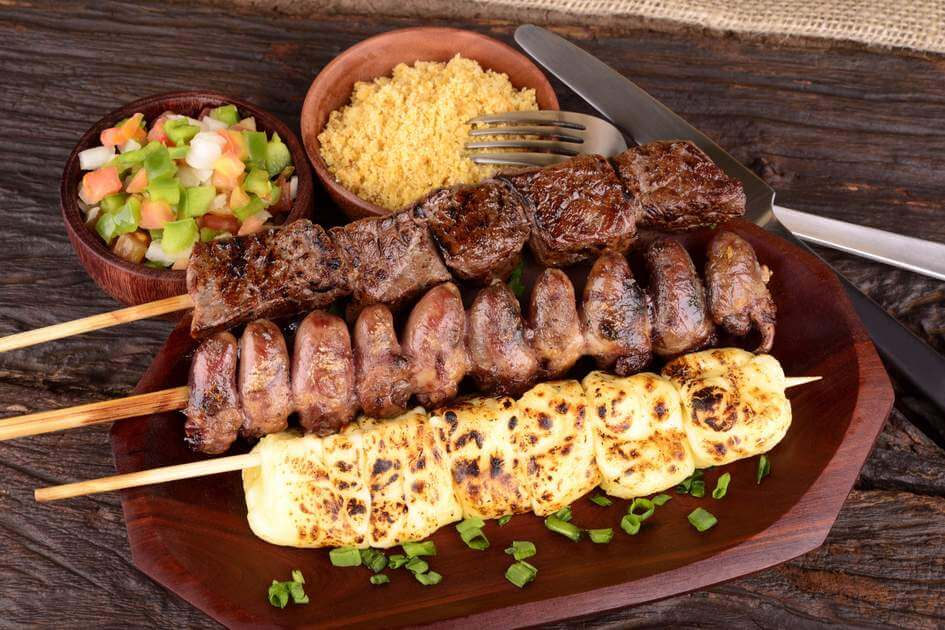 Source: cloudfront.net
What to do is to Argentina, churrasco is to Brazilians. This football-loving country has the wood-fired festival of meat that the local people love. It is not very uncommon in restaurants or even in the backyards of the houses. Brazilians are meat-loving people, so if you are in a restaurant a huge selection of different kinds of meats are offering. You may be lost soon as each item is tastier than the other. So give your taste buds a treat by tasting some mouth-watering meats.
Saltines, Bolivia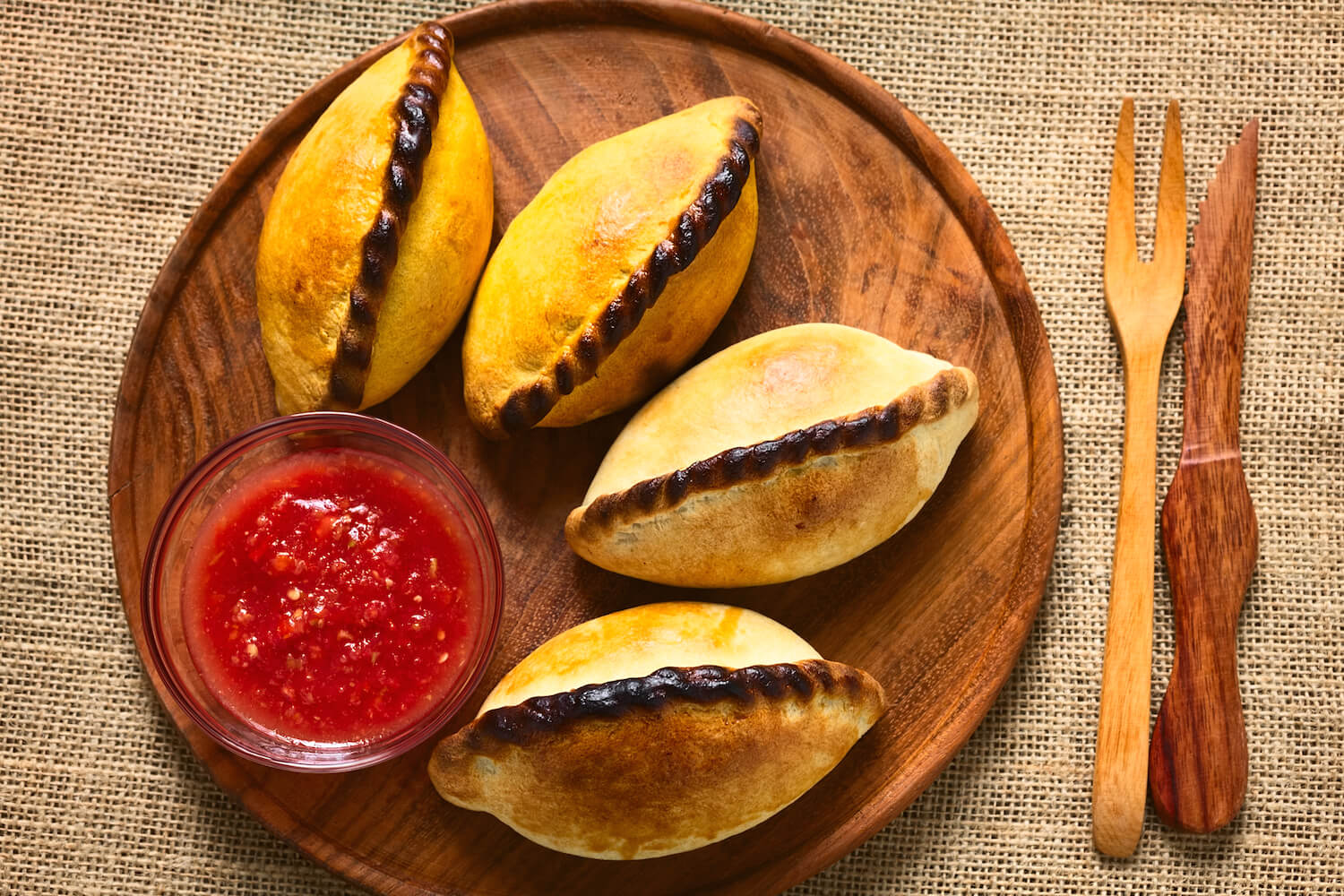 Source: fromthegrapevine.com
These are actually pastries similar to the empanada that is filled with a soup-like gravy. These Bolivian treats were named after another city of Argentina called Salta. Though unlikely, this typical Bolivian food is an experience itself.
Chicharrones, Peru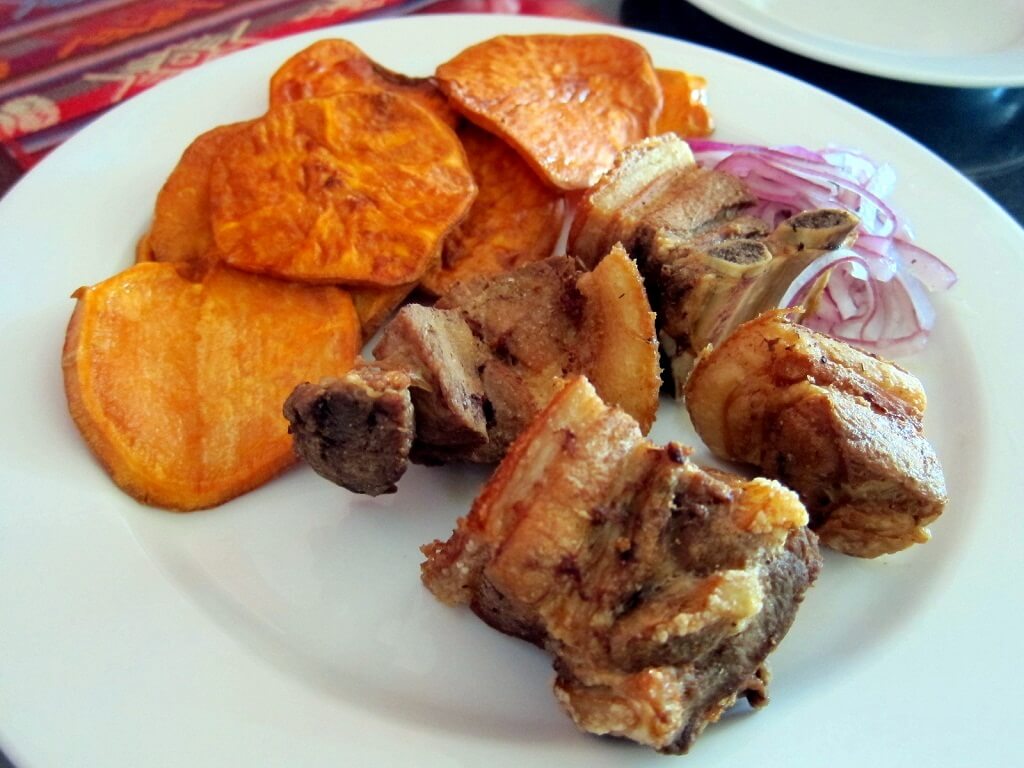 Source: wordpress.com
Peru finds itself again on the list because of Chicharrones. It is another treat that offers by Peru. Chicharrones can be of different types and forms depending on the place. In some places, they are crumbled and fried fish, fried squid, or pork sandwiches. In other places, they are pork rinds that cook on pork fat. A visit to Peru is a must just for its variety of delicacies.
Arepas, Colombia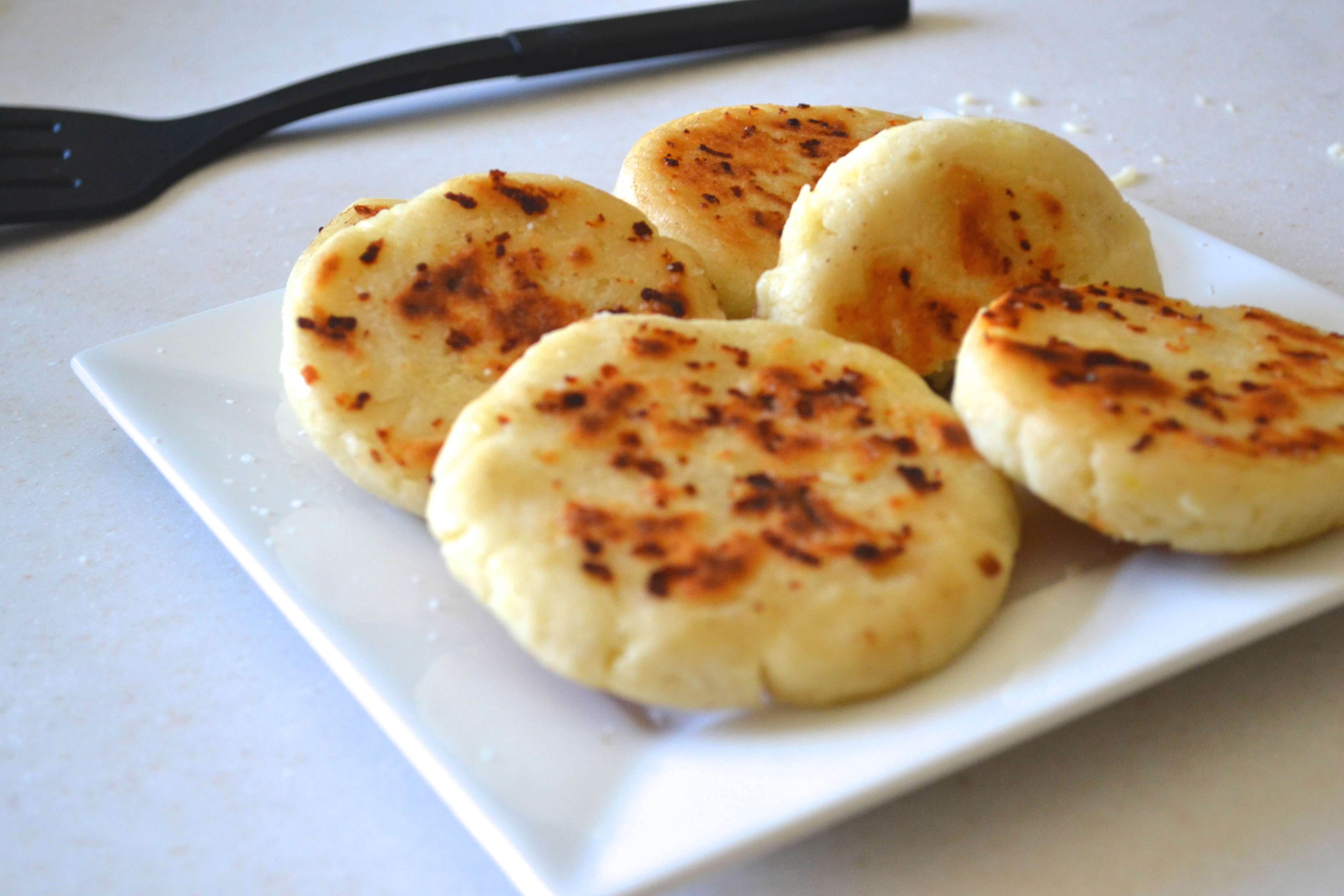 Source: arepasdelgringo.com
Arepas is a staple dish of Colombia that serve with egg, cheese, a spicy mince, sweet corn, or a combination of the above-mentioned items. First, the dough is preparing and then flattening into pancakes. These pancakes are then frying and fill with all sorts of tasty local items find in Colombia.
Causa, Peru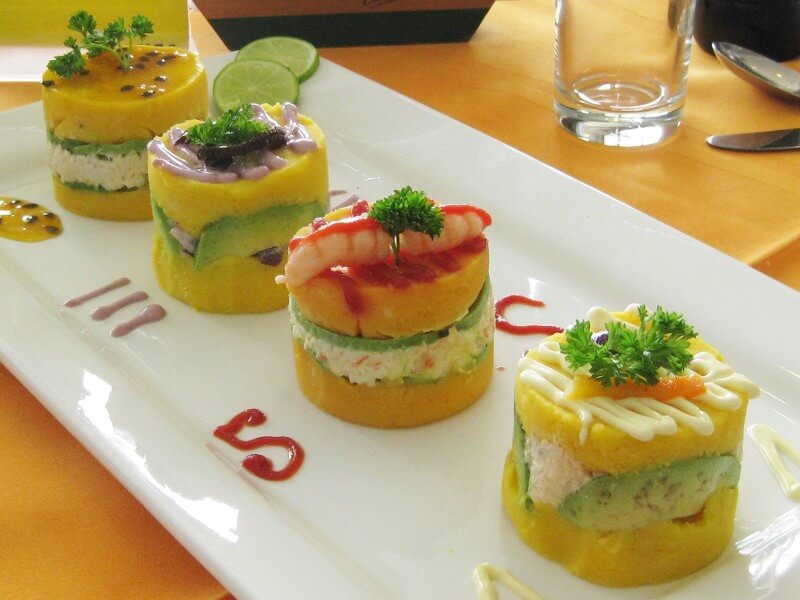 Source: whats4eats.com
Peru makes the list for the third time because of its amazing cuisine. Causa is actually a dish made of mashed potatoes. It generally serves with seafood. The presentation has to be perfect as the dish needs a number of layers. The dish may appear simple but it involves two of Peru's key ingredients.
Acreage, Brazil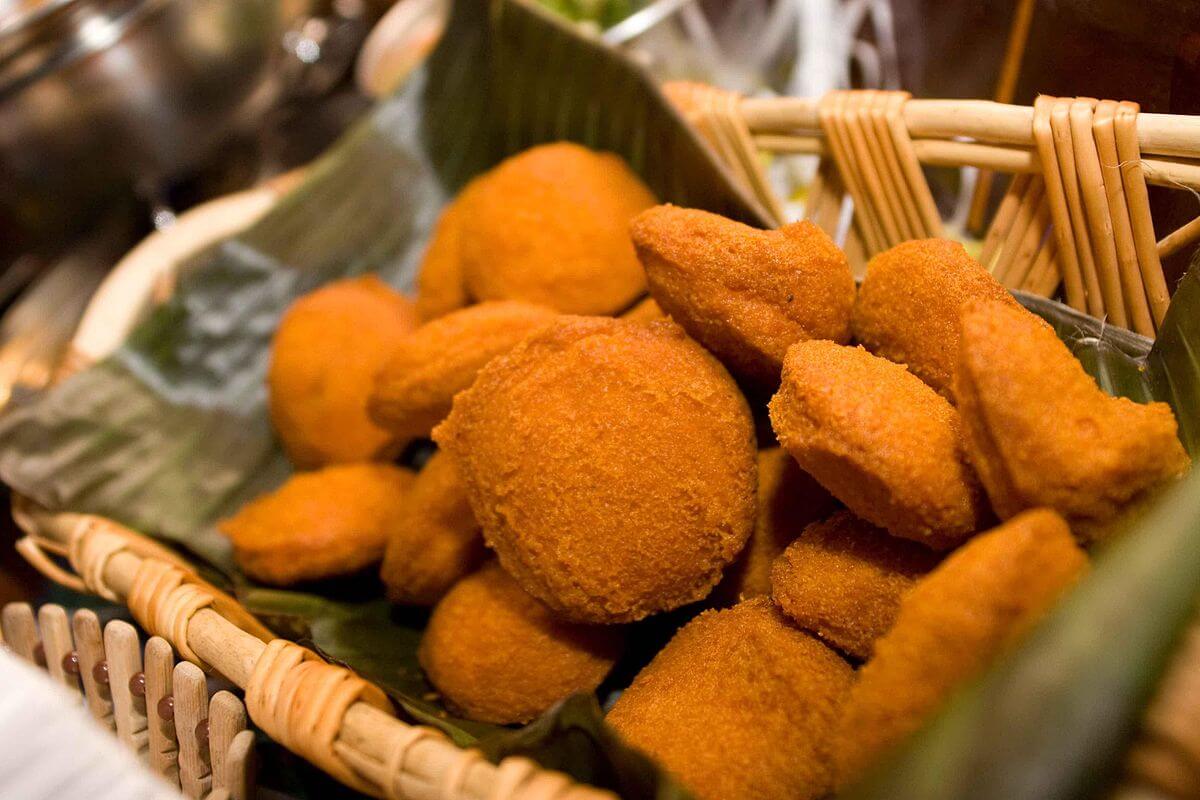 Source: wikimedia.org
This spicy street food delicacy can only find in the northern state of Bahia. The food instantly hands over by the vendors after being prepare. It's best to taste it while it is piping hot. Acreage is actually a deep-fried cake made up of mashed black-eyed peas that are filled with a spicy paste of prawns and ground cashews. This mouthwatering dish needs to be on your list of the tastiest street foods.
Aji de Gallina, Peru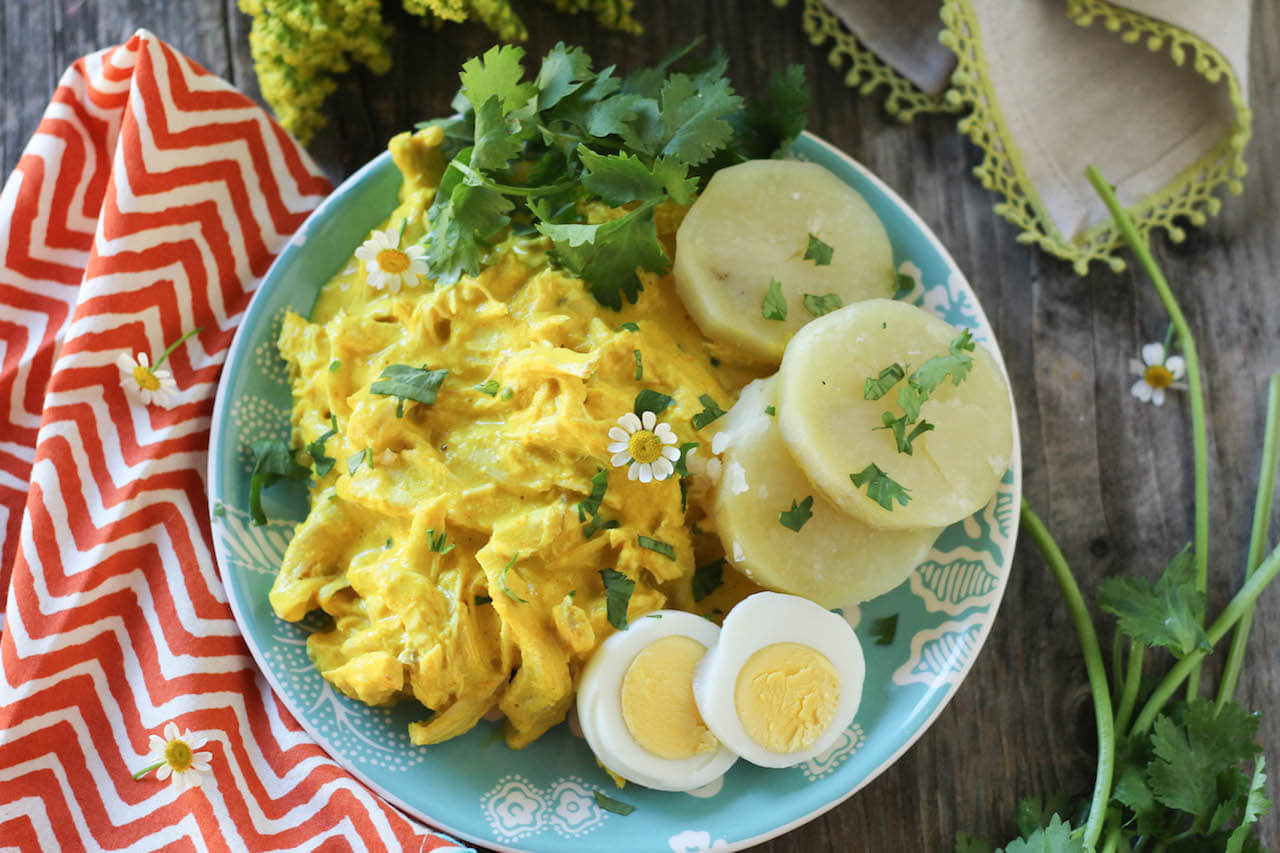 Source: media.paleomg.com
The Peruvian cuisine offers Aji de gallina to its visitors who want to have an idea of the local cuisine. It is a stew of chicken shredded into small pieces, cooked with yellow potatoes and the key ingredient "Aji Amarillo", a yellow Peruvian chili, along with other spices. It is best when served with rice.
Ceviche, Peru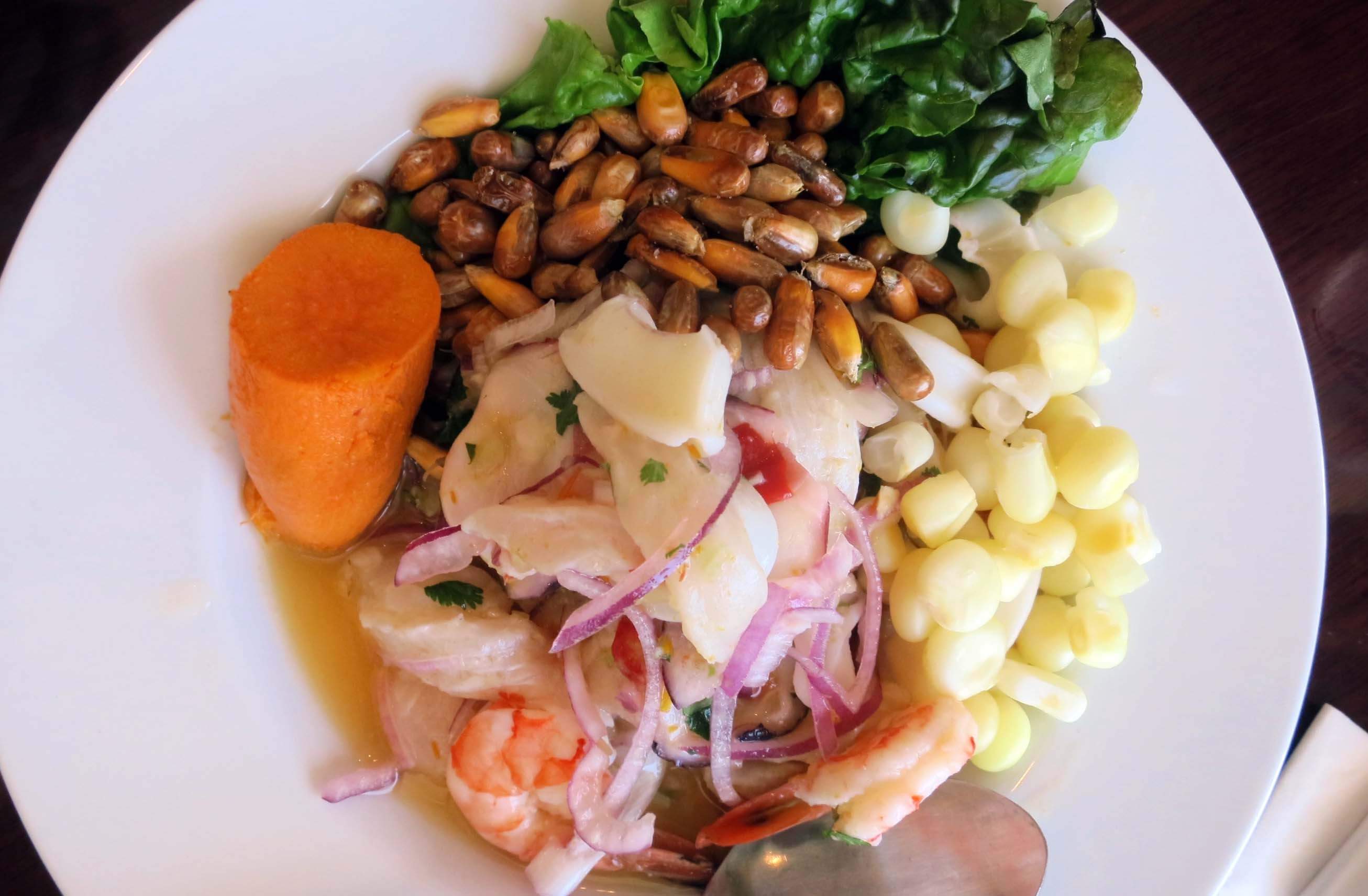 Source: laweekly.com
Your Peruvian cuisine marathon remains incomplete without the classic Peruvian dish. Ceviche is raw seafood in citrus juice. The juice helps to incorporate the freshness of the seafood. It also comes with crunchy fried corn, and the main flavor of the dish provides by a little aji Amarillo. This classic dish is available in any coastal region in Peru.
Patagonian Lamb, Argentina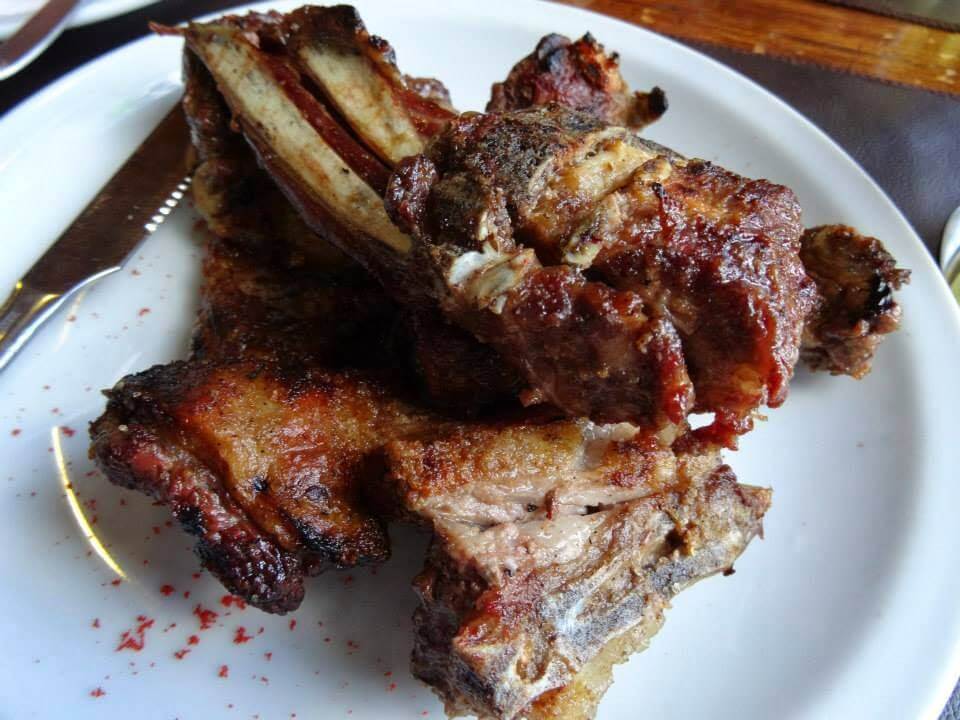 Source: pcdn.co
This is the ultimate lamb dish where an entire lamb is stretching out on a wooden cross and cooked slowly in a fire. A glass of wine just makes the dish more perfect.
Also Read: 3 Best Restaurants in Tulum: All You Need To Know About Mediterranean Food
Lecuona, Colombia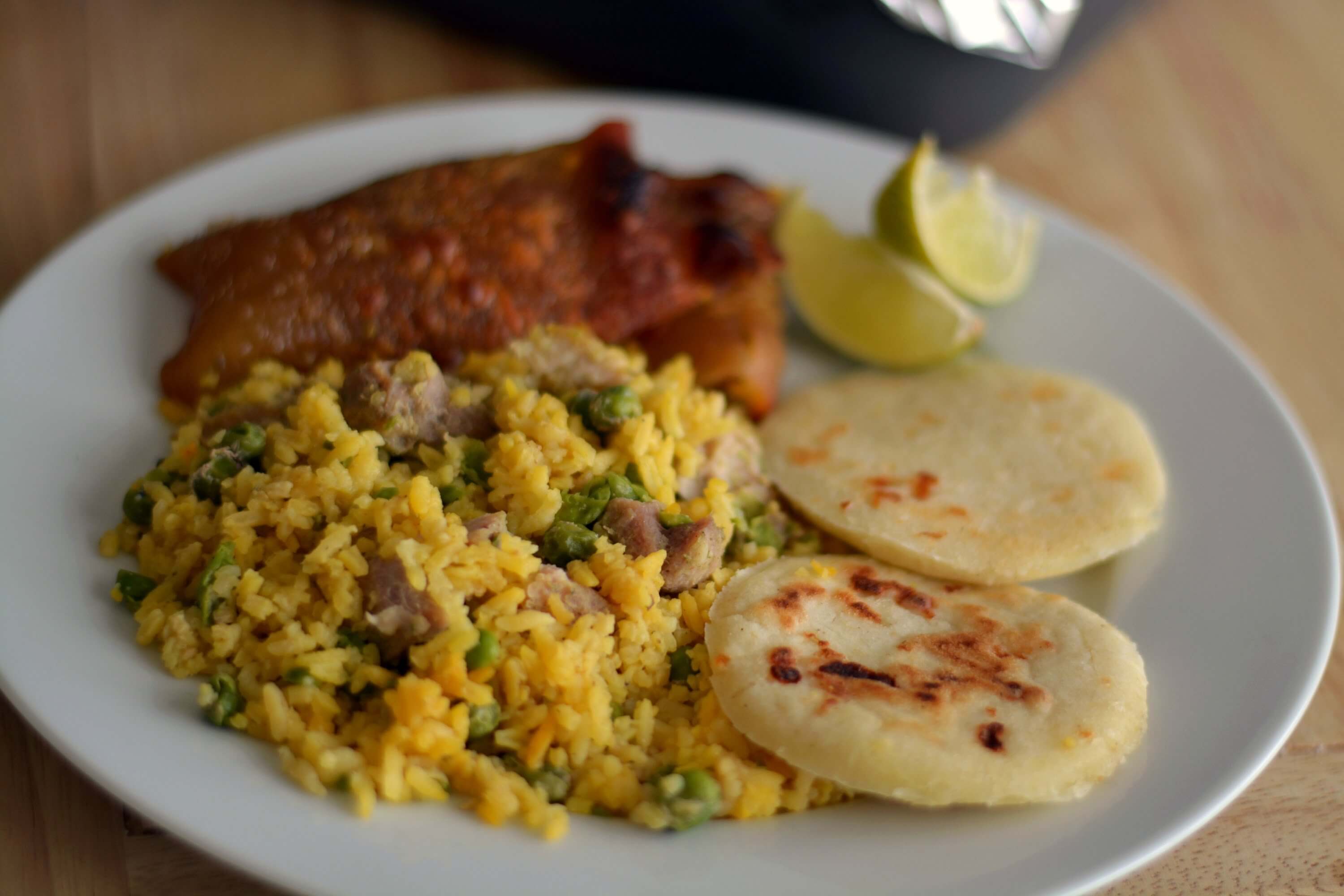 Source: ytimg.com
Lechon too is a dish where an entire pig is a stuff with rice, onions, peas, and other vegetables. It is then slow-roast in a brick oven for 10 hours. The locals along with the tourists obsess with Lechon.
Thank you for visiting Travelila. Have a happy journey!!