No man is an island, said Donne. Donne said a lot of things. He was in habit of saying things. He was a poet after all. But if you hold on to this dictum and travel with the same friends everywhere; that kind of defeats the purpose of travel. When you do solo travel in Europe, the world really opens up.
You actually get to make new friends, and you can be absolutely free, and be yourself. You can lose yourself in the dimly lit alleyways of small towns, between the red-brick edifices and newspapers in vacant lots, between waving valleys and intimidating sublime mountains. And then you can find yourself.
To put it very vaguely, that is. Your practical mind already knows the benefits of traveling solo, so we will no longer stall you. Here are some ideas you should know if someone told just take an artsy-looking Thoreau ripoff bock and it's go-time. You will not make friends every 20 minutes, and you will sometimes make less than optimal accompaniments for lack of choice.
But what you need will be doing is living life to the fullest – what traveling should always be. Pretty much the only rule, if you are hard-pressed for the company, is to find accommodation in a hostel when you are in cities. They come in all sorts, shapes, and sizes – you will usually get one of your preferences whether you like it loud and full of nightlife or clean and quiet.
With that out of the way, buckle up your seatbelt and one-strap your solo travel Europe because we are going to take you through 11 destinations you must have on your checklist while you are traveling solo in Europe.
Budapest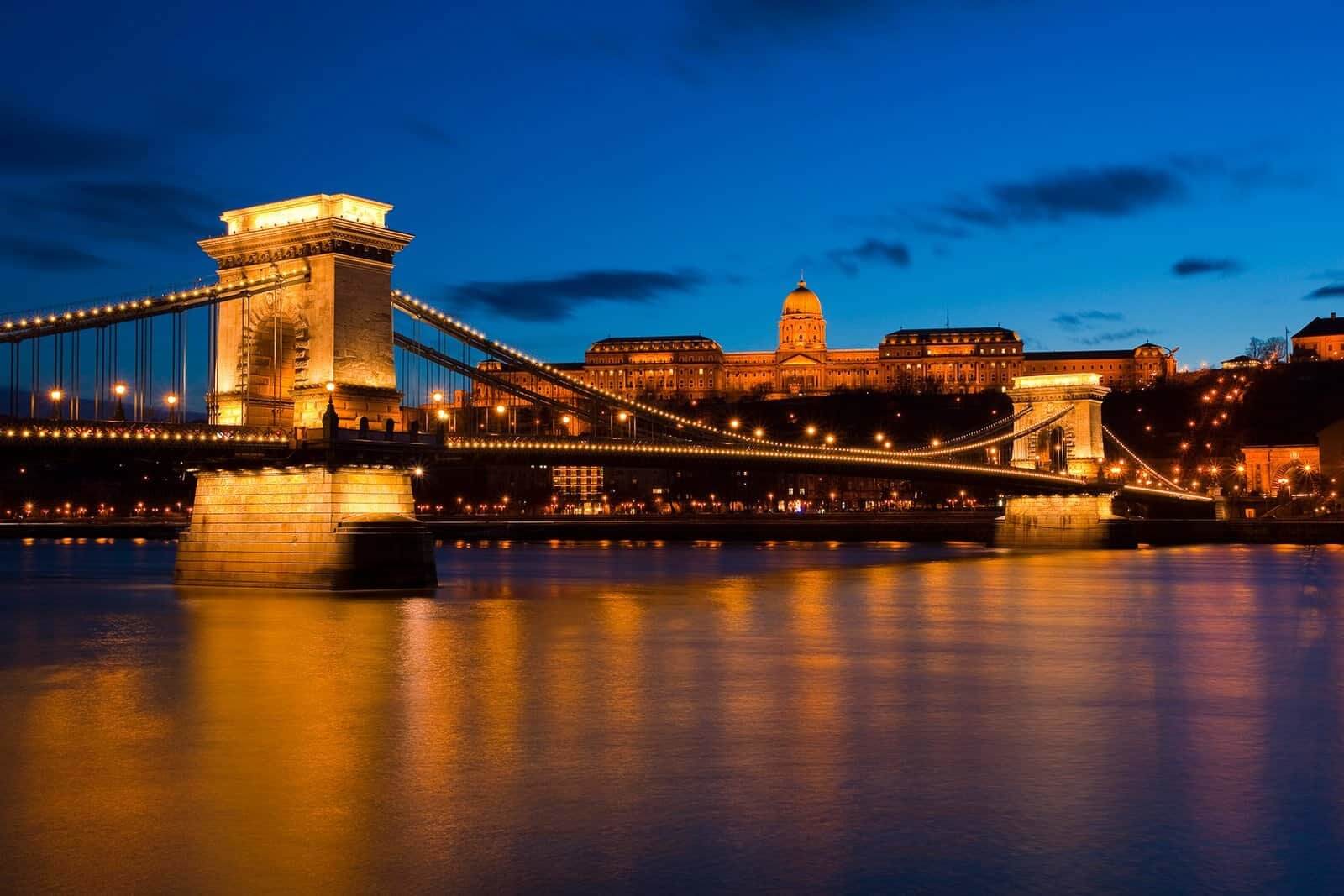 Source: budapest.com
Hungary's capital is the dream destination if you are a socialite who likes meeting new people, have a soft spot for amazing nightlife. Budapest is aptly called the Paris of the East – the architecture is nothing to scoff at in Hungary's most populated cityscape. The Art Noveau is godly, and any walk down anywhere in Budapest will leave you with a much sought for the bittersweet and accomplished aftertaste.
The many years of the communist regime have their marks on this grittier, edgier Paris, and life is dynamic in its mix of all walks of life from Eastern and Western Europe. This curious commingling will fade away when you walk down Danube's bank, though, so breathtaking is its countenance in autumn.
Winters are harsh and cold in Budapest, so summer is the active season when tourists huddle. But there's another good thing about Budapest that makes it the top city for going in solo – it is never too touristy for your likings, even at its zenith. Budapest has a lot to offer – and most of it is almost tailor-made for a ticket for one. So we will list only the bare minimum: Budapest is known for, firstly, its thermal bathhouses and the largest flea market in all of central Europe.
The nightlife is unparalleled, especially with its Ruin Bars. And Budapest has you covered on the accommodation front too. If you stay at Carpe Noctem Vitae, and we insist you do, you are bound to make friends, and that stay will be one to remember forever. This would be the best holiday destination in Europe!!
Your second priority after that should be taking a walking tour. There are a couple of them available for free. Mind the cabbies; they are infamous conmen. St. Stephen's Basilica, complete with Stephen's mummified right hand, hits most globetrotters' must-see bucket lists.
The food is absolutely top-notch, and your pan-European foodie CV will be incomplete without Porkolt in paprika sauce. If you haven't already, and if it's not late September, book a ticket as you anticipate the prospect of standing alone at midnight on Danube Promenade.
Munich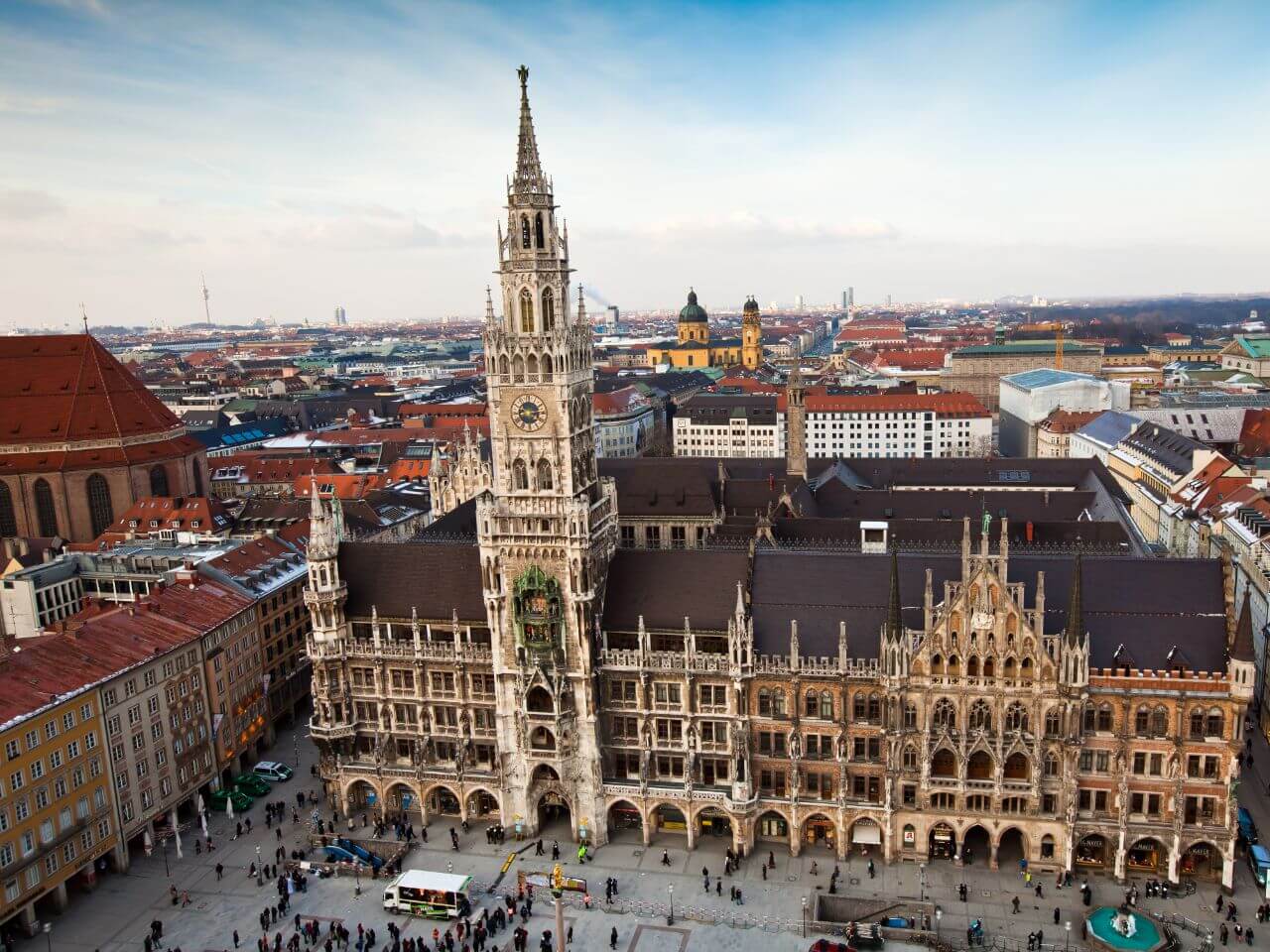 Source: cdn.muenchen-p.de
For this German tourist hotbed, timing is key. Munich is very crowded during Oktoberfest, so consider late fall if or close to spring you don't like the proximity of too many tourists hogging your view. On the plus side, the foliage looks beautiful in Bavaria this season! You can even go skiing in the Bavarian Alps. Munich offers stunning views and a combination of populated roads of cobblestone with serene hiking trails. Best of both worlds, one should say.
But the real strong suit is that you can check out everything important without ever needing a guide. The no. 100 Museum Bus, for example, oscillates between Hauptbahnhof and Ostbahnhof vis-à-vis ALL the museums en route. Munich has a memorable skyline.
It is dubbed 'Millionendorf', or the village of a million because it stands testimony to the small-town lifestyle. Saturdays are cozy and shopkeepers and bartenders are very friendly. Now you see why this is on our list, and why it should be on yours too. Also, don't forget the salty pretzels and yeast buns with sourdough.
Amsterdam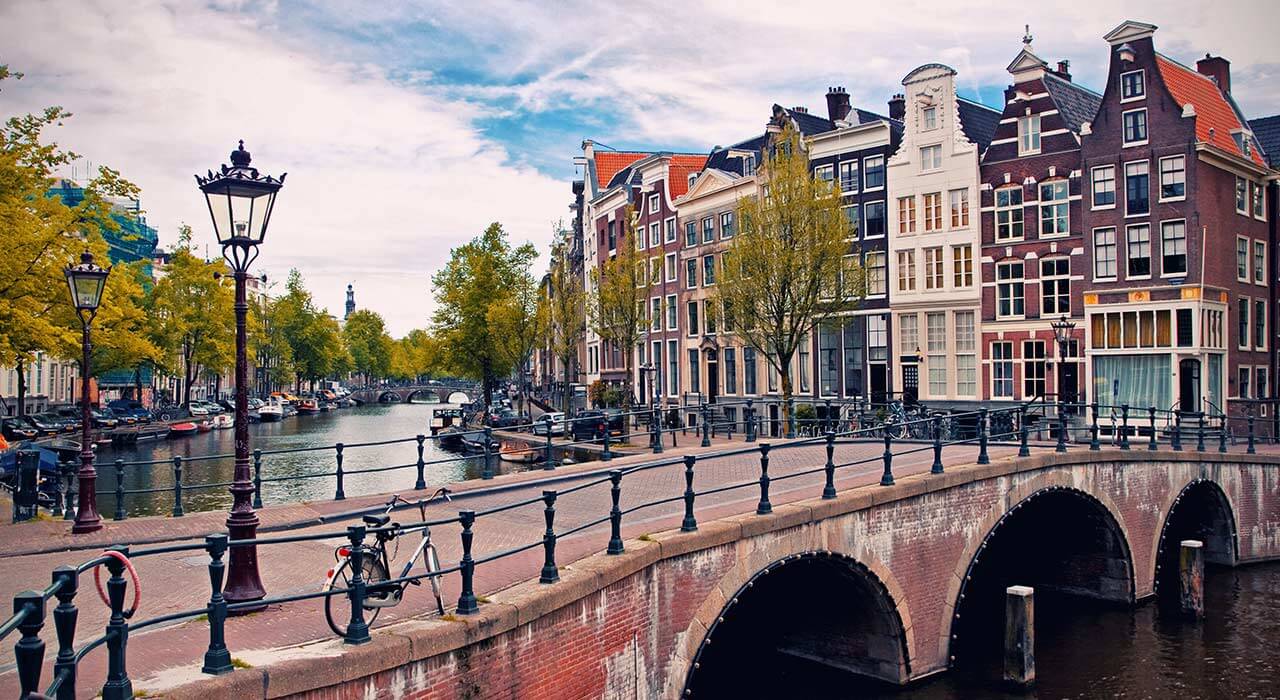 Source: fluentin3months.com
The name of the Netherlands' capital originates from Amsterdam, pointing towards the origin of the historical settlement on a dam on the river Amstel. The alpha city has the oldest stock exchange, Anne Frank's house, historic canals, and of course, the famed cannabis coffee shops.
Amsterdam has quite the nightlife with its world-class club networks, but on the flip side, it is also what you are looking for if you like the idea of a city of heritage with historical roots tracing back all the way to the middle ages.
It also has its fair share of museums. 'Fair share' is a gross understatement, you will find, if you have gone there before – the Rijksmuseum for its catalog and comprehensive lineage of art in Netherlands, Van Gogh Museum for Van Gogh goodies, the Stedelijk Museum for modern arts, FOAM Museum or Huis Marseilles Photography Museum for photography.
The quirkiest one by far is a historic Catholic church that was concealed in the attic of a house in the red light district, called, funnily enough, Museum of Our Lord in the Attic. A lone wolf picnic in Vondelpark should also be something you should look forward to, but what you can never miss is the flea market of Jordaan. Clinknoord and Stayokay (Vondelpark!) are good selections if you want hostels, but there are many other good options available.
Edinburgh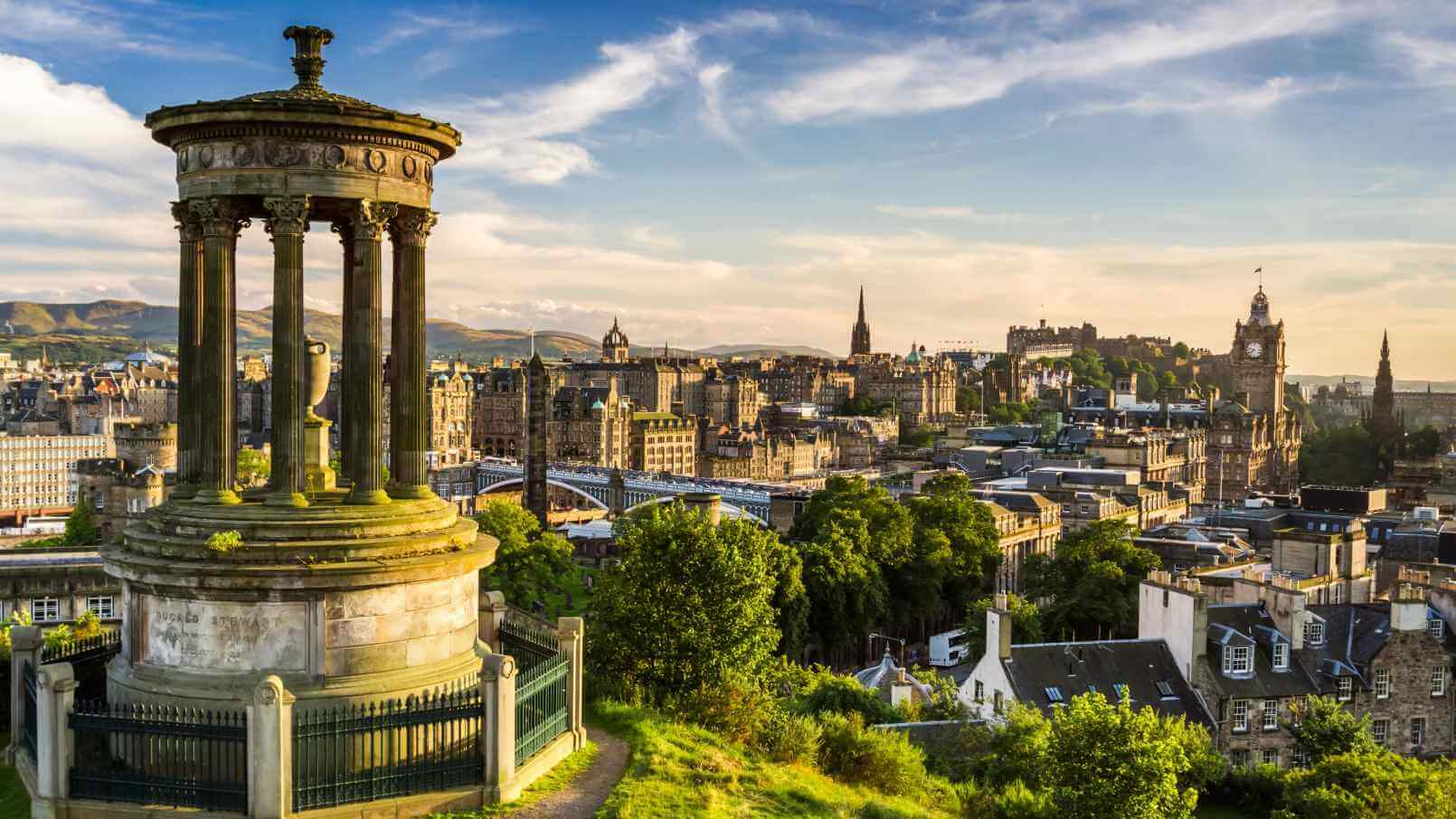 Source: cloudfront.net
The Athens of The North is full of personalities, literally speaking. William Wallace to David Hume, Sean Connery to Arthur Conan Doyle, David Hume to Adam Smith – at this rate anyone would have goosebumps merely entering the city. If you go to Arthur's Seat in Holyrood Park, your bragging right immediately surpasses anyone else's in your group.
There are lots to see along Royal Miles for history buffs, so we will leave it to the very cheap but efficient guides you get in the area to get you the details. We normally list the more simpleton jobs – like hollering at the portrait in the Scottish National Museum, heave-hoing at the Royal Yacht, and remembering Marx and gasping at Camera Obscura.
The Highlands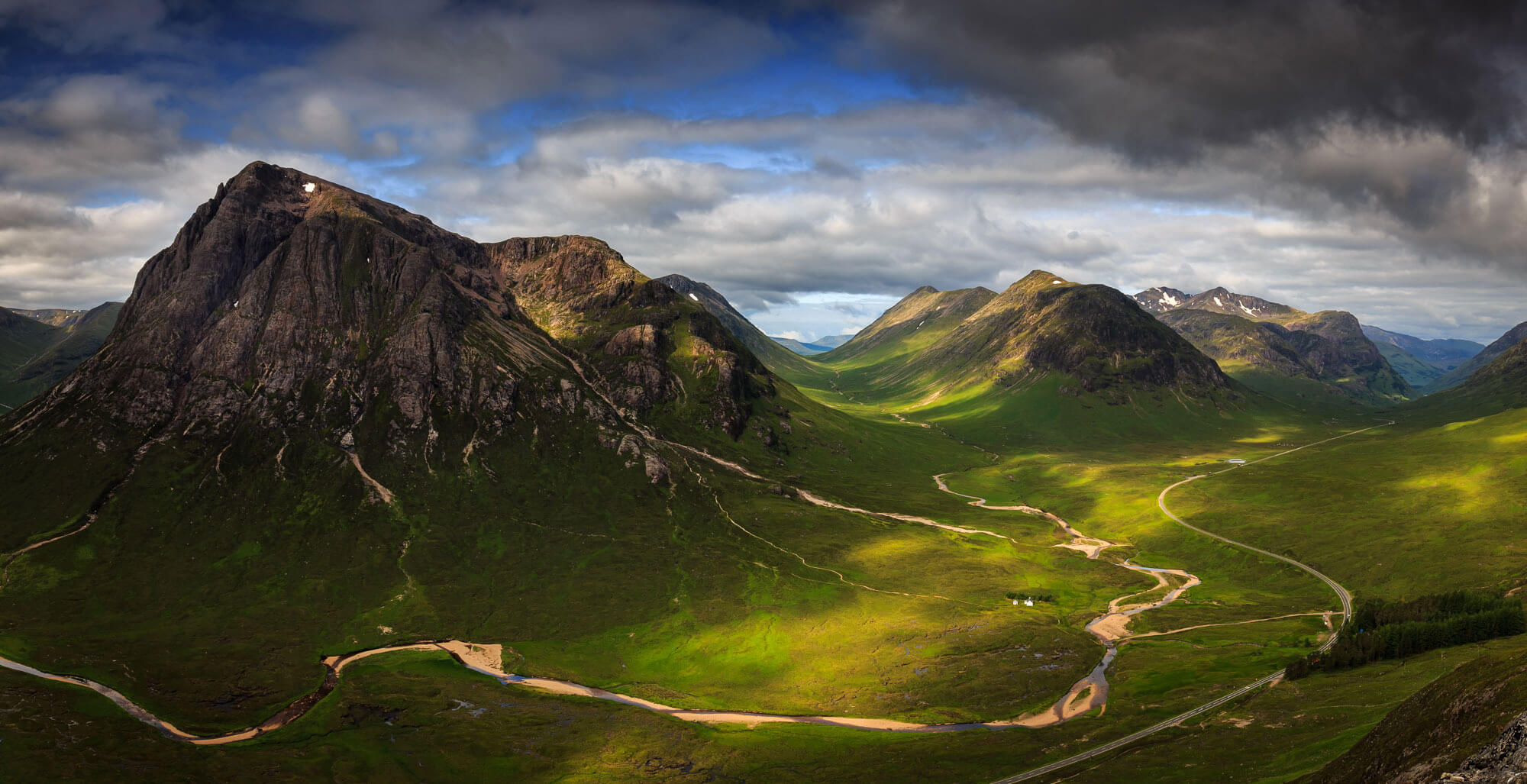 Source: assets.bwbx.io
Edinburgh's bagpipes are but a wee little segment of Scotland. The real Scottish experience lies out in the open, in the legendary ups and downs of its highlands. Start at the town of Fort William afoot the king of mountains, Ben Nevis, onwards to Glen Coe near the historic province of Lochaber, and the head over to the Isle of Syke. Read that sentence in iambus, so there's extra stress on 'Syke'.
Paris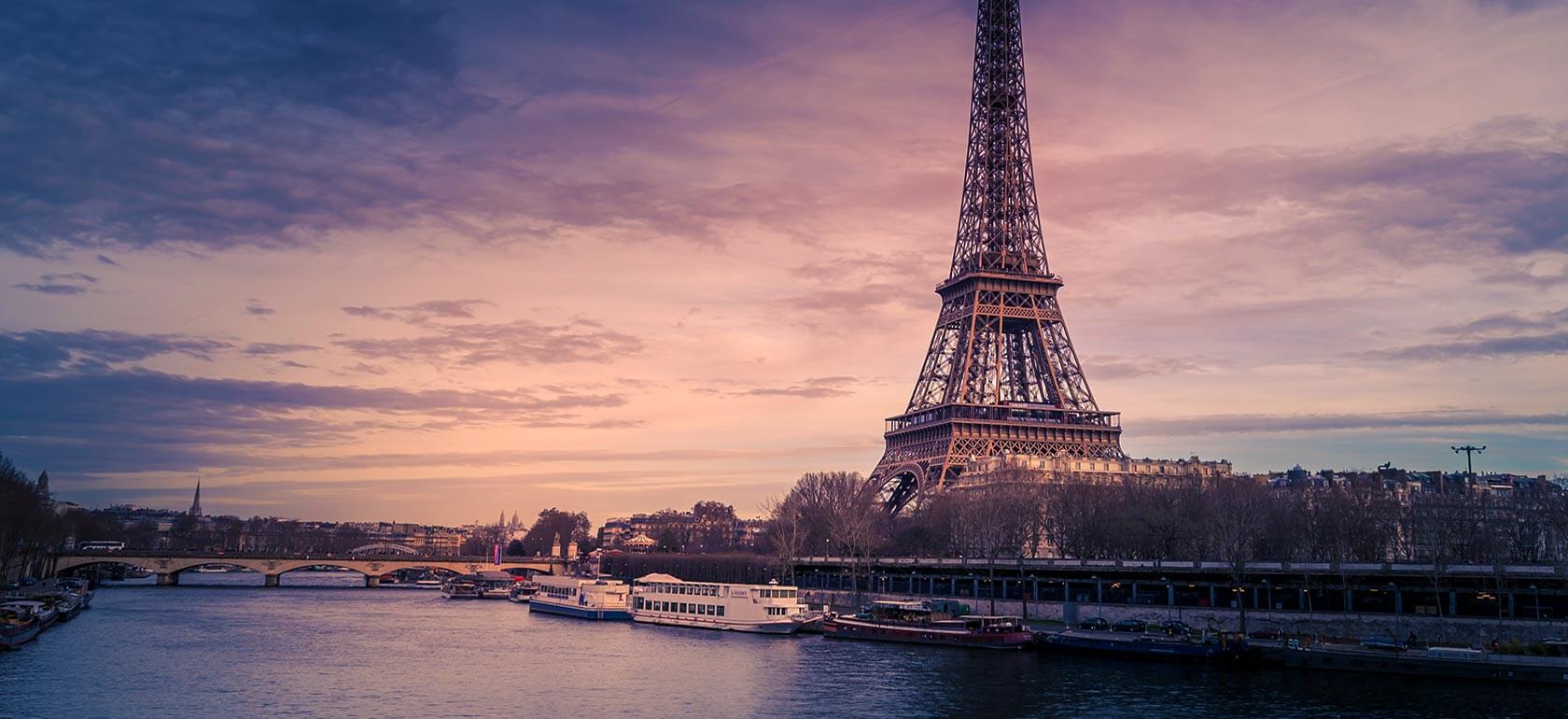 Source: static.ticketbar.eu
We have all seen Midnight in Paris, and we have all envied Owen Wilson. Sadly enough, you will never get to see Eliot and Dali and the rest of the folk in the ensemble in the flesh.
Barely anyone did in the last 50 years, hopefully. But nevertheless, Paris is the parameter of exploring a cultural repository after the image of a true flaneur. We will wager you know half of the tourist attractions by heart – Notre Dame, Arc de Triomphe, Palace of Versailles, and the like. Paris does not need our endorsement.
There is so much to do and so much to see that it would be a folly to go on listing them here. Know that Paris is the one-stop destination for traveling solo, and before we can recommend it, the recommendation walks up and recommends it itself. But the most common question asked is where to stay in Paris? Don't worry there are many hotels according to your budget and comfort!
Canal Du Midi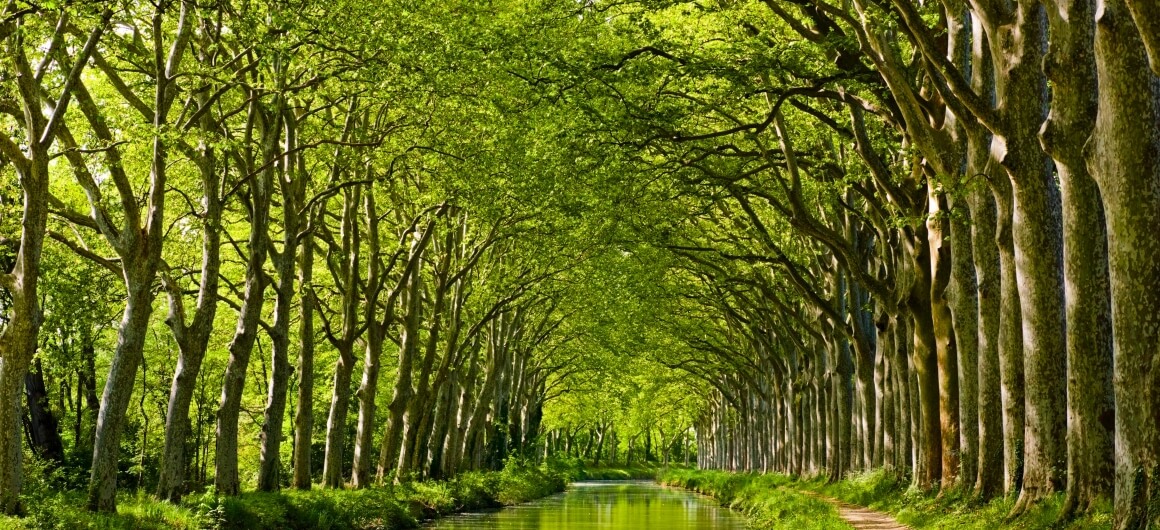 Source: leboat.com
Since Paris does not need our attention for you to seriously consider it. Let us point out this gem of 150-mile stress of pure bliss instead. It runs from Toulouse and runs through Norbonne all the way to the coast of Sete. Made in the late 17th century, this is one of the oldest functioning canals in Europe.
The canal is quite a tourist attraction, make no mistake, and there are hotel barges and restaurant boats along the river. But what you must do is cycle across the stretch – as much as you can. Under good weather, it is so full of natural vista. It is so unique that we guarantee it to be the experience of a lifetime.
Island Hopping In Greece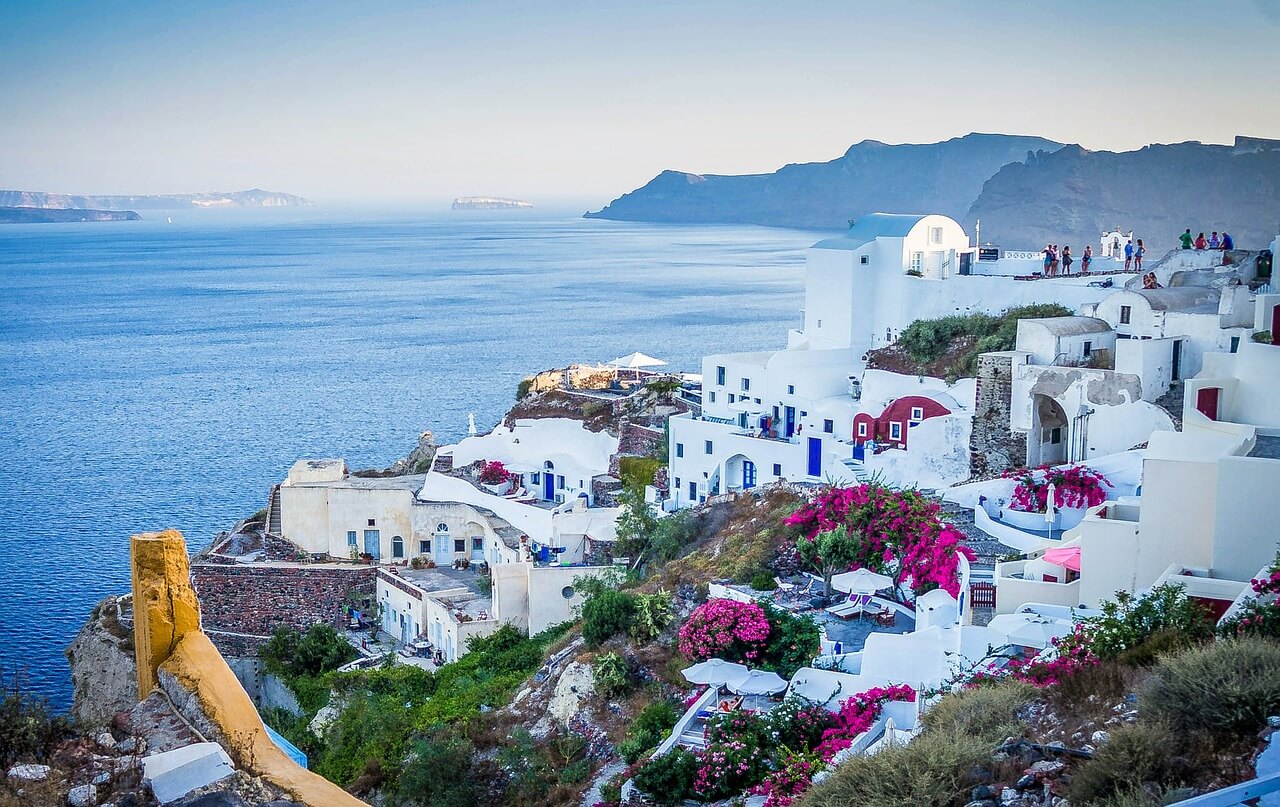 Source: files.wordpress.com
This will usually take two weeks, and there are many travel agencies, local and foreign, that have scheduled island-hopping sessions, allowing you plenty of time to experience all it has to offer as you take your time through the terrific Skala, Milos, Paros, Kos, Crete, and Mykonos.
Hondarribia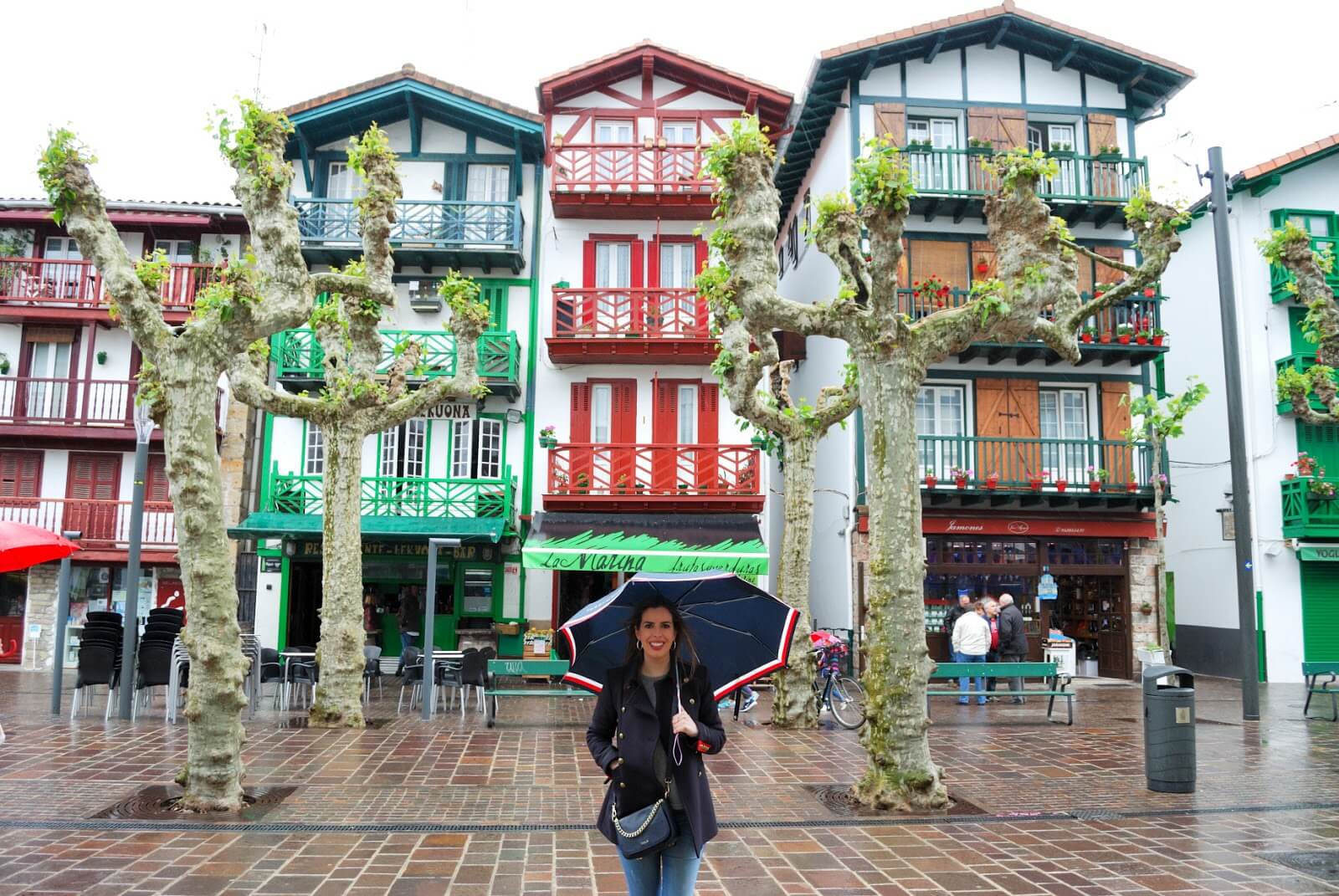 Source: 1.bp.blogspot.com
Barcelona and Madrid are nice, and indispensable for the fans of the Spanish Premiere league. But they are very crowded most of the year. What many tourists overlook are the possibilities that travel through some of the villages of northern Spain offers.
There are many beautiful towns in Santillana del Mar and Oviedo; but Hondarribia tops the list through its stellar sceneries and cozy, friendly atmosphere. The most beautiful town in Basque country will make you feel like you have traveled to another time, and the blossoming culinary scene is also something to write home about.
The English Coastal Walk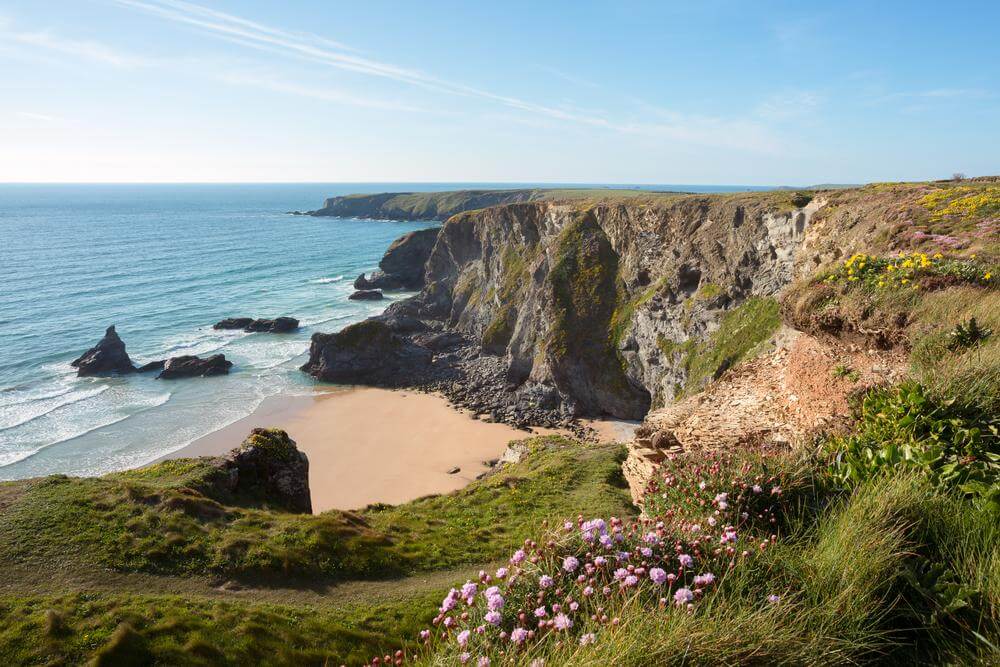 Source: aboutbritain.com
The definitive package for you if you like Romantic poetry, countryside, trekking, and pretending to be on a pilgrimage while you are secretly only pursuing pleasures of the sight. This will cover a lot – The Moor, Yorkshire Dale, and Lake District on the same walk. The views are at times so inspiring, you will be tempted to write your own Preludes.
Helsingor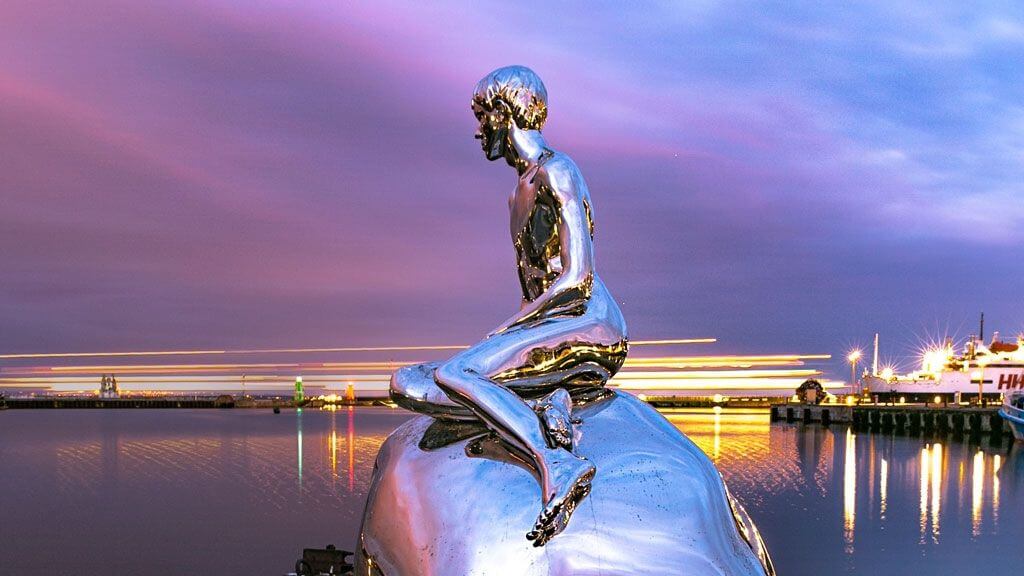 Source: visitcopenhagen.com
Also known as Elsinore in the more Anglicized world. This is also the same world that popularized it – Shakespeare, to drop names. Remember Hamlet? You can see the real-life Kronberg castle of Elsinore in this city near Copenhagen. Also showcasing the hallmark of Dutch architecture, Helsingor also has a handful of museums, the Marienlyst castle, and a 15th-century Carmelite prairie.
There are many other places to go and sights to see if you like traveling alone. Because then it opens up many other places, that would otherwise not be tourism hotspots per se, as potential candidates.
Cities become twice as large and rich with culture and heritage to study; country roads are twice as long, twice as melancholic, twice as cheerful at the same time. The traveling experience is becoming a canvas on which you alone can be the artist. Go draw a portrait, ye painter, we wish you bon voyage.
Thank you for visiting Travelila. Have a happy journey.