The Middle East is not only about oil mines and skyscrapers backdrop an infinite desert with a scorching sun. It is the perfect collage of city luxury and natural beauty. And this blend makes it so very special, so distinct from the Mediterranean or South Pacific beaches. Whether you want to soak in the sun under a clear blue sky or indulge yourself in city luxury, the best beach in Dubai will provide you both, separately and also at the same time. Dubai beaches are special.
The lavish lifestyle of the posh city will certainly affect you down there on the coast. It is a perfect holiday destination to beat the heat with style. You will neither feel the city's cacophony nor get tired of a typical solitary vacation on an island.
You can enjoy your privacy and can mold it according to your choice and mood. The tantalizing Saudi Arabia beach with innumerable attractions is always ready to give you perfect comfort. Luxury here is not a burden but a choice.
There are many beaches in Dubai that define 'luxury'. There are private beaches with deluxe facilities, and these need a hell of a lot of money. But there are many public beaches too, where you can enjoy yourself with minimum or even free of cost. So, here we pick up the best beach in Dubai for you to hit this summer. We pick up the best 10 beaches, you should not miss out:
Kite Beach/Wollongong Beach: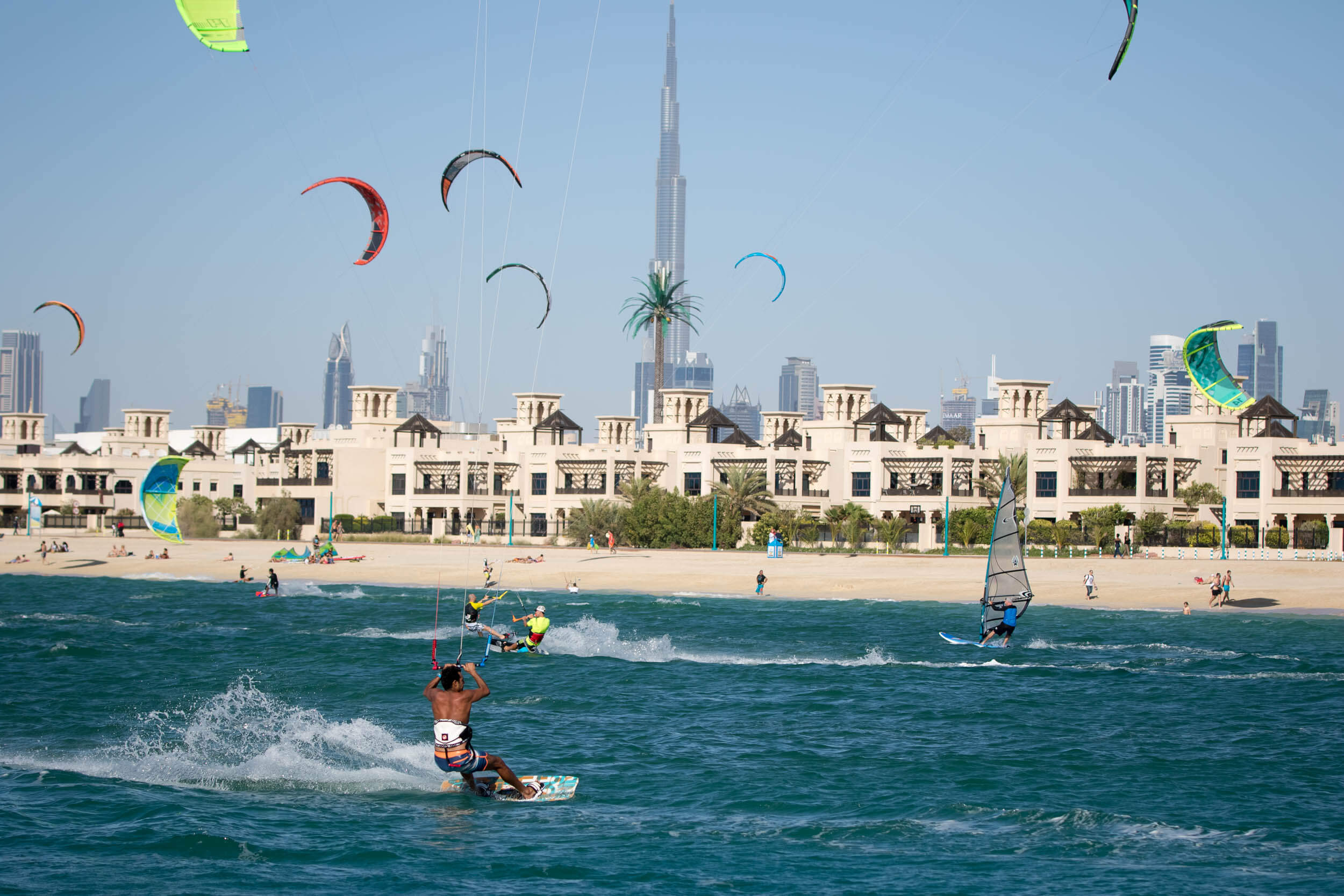 Source: kitegeneration.com
Does the name 'sports' come to your mind with the very word 'beach'? If yes, then this is the right place for you. Located just behind the University of Wollongong, its very name makes it very clear- why is this beach so very special? This beach is heaven for kite surfers, kayakers, soccer, and volleyball players.
This wide beach is all about festivities. So it can be an ideal holiday destination for many who are euphoric and do love to spend their holidays full of entertaining activities. There are several many facilities like cafes, food joints, and shower facilities. This is a family-friendly beach.
Jumeirah Beach Residence: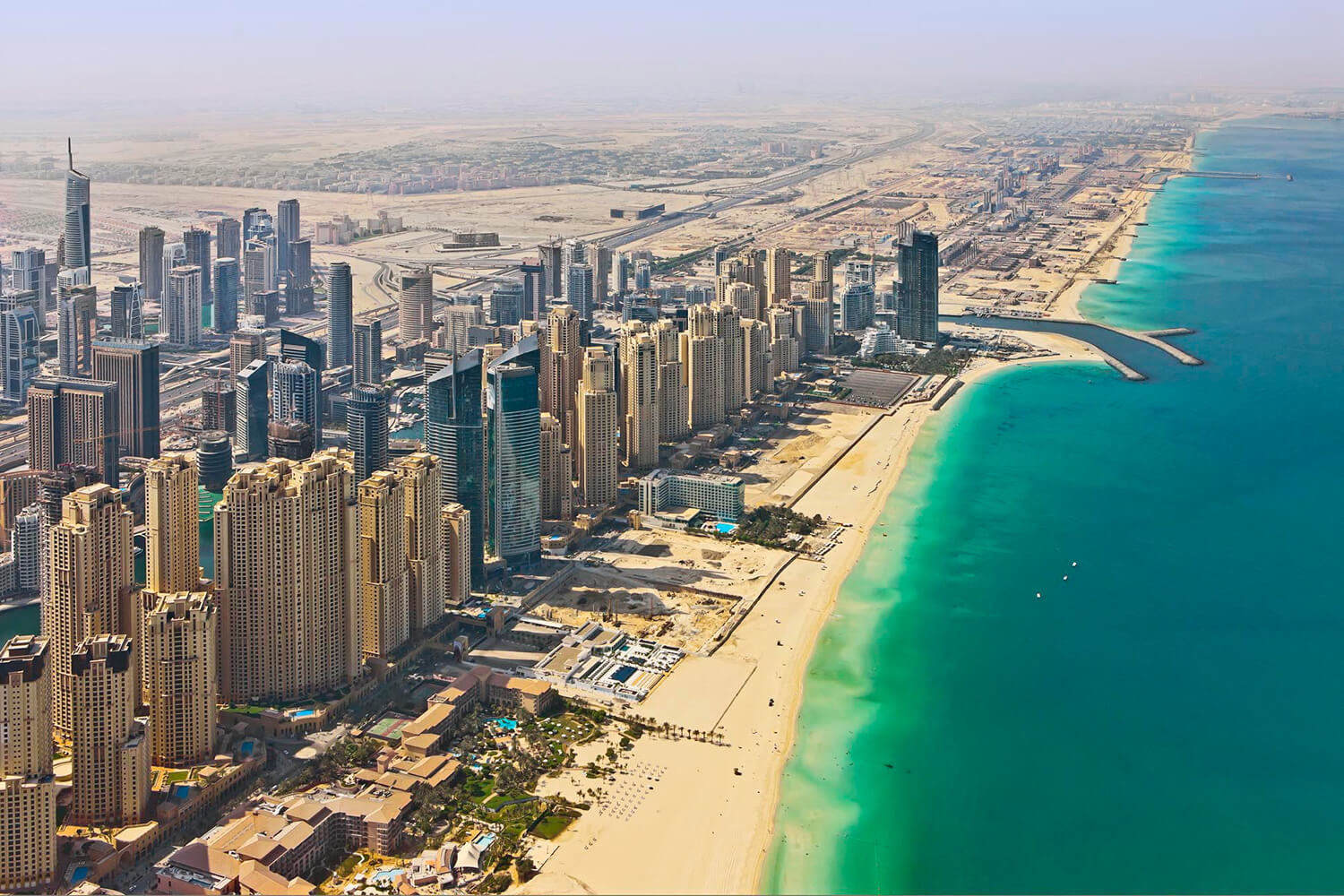 Source: westgatedubai.com
This beach is popularly known as the JBR beach. And it is famous for its scenic beauty. If you do not love the much crowd and love to spend a perfect relaxing holiday just beside the sea, then JBR beach is a good match for you.
Located just in the Dubai Marina, confronting the Persian Gulf, this beach defines 'pristine calmness'. But this place also offers you parasailing, banana boating, and the famous camel riding of Dubai.
Sunset Beach: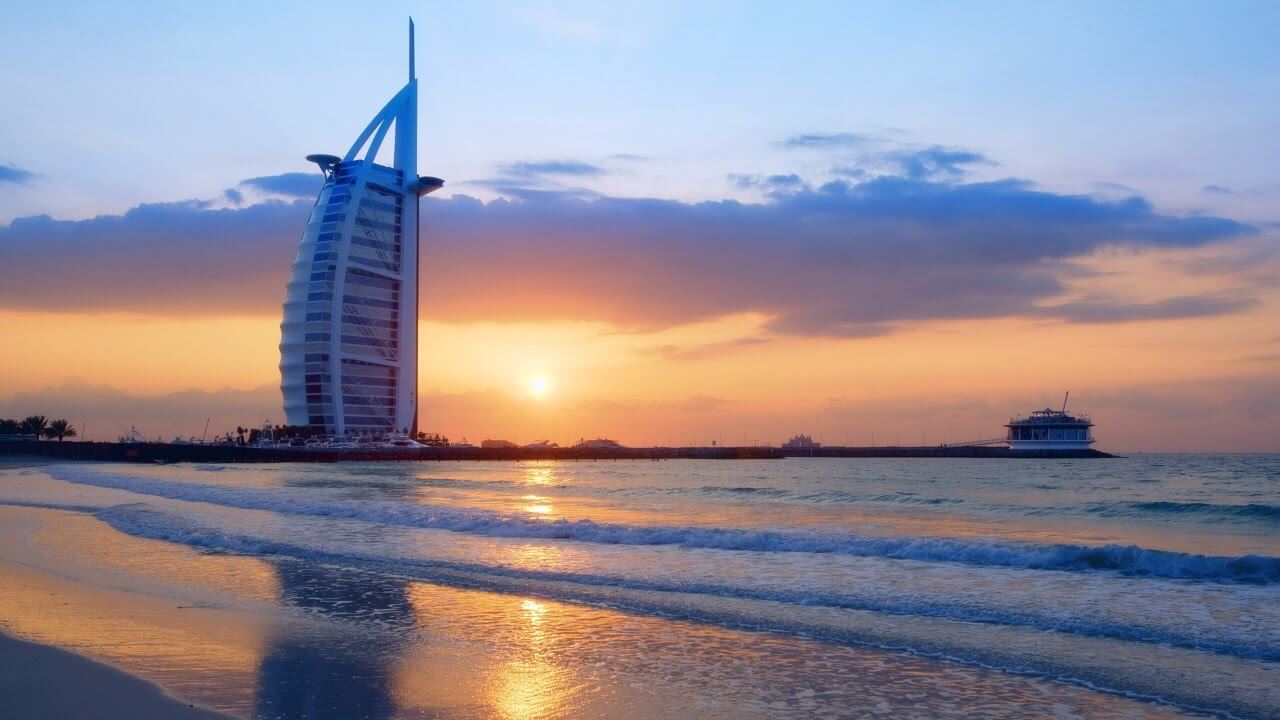 Source: ytimg.com
You can guess the antiquity of this place from its very name. This beach is famous for its breathtaking natural beauty. This is a comparatively less popular destination among tourists. And this very fact adds to the benefit of soaking yourself freely amidst the natural surroundings. You can sit back there alone, with a cold drink and the view of Burj Al Arab in front.
Black Palace Beach: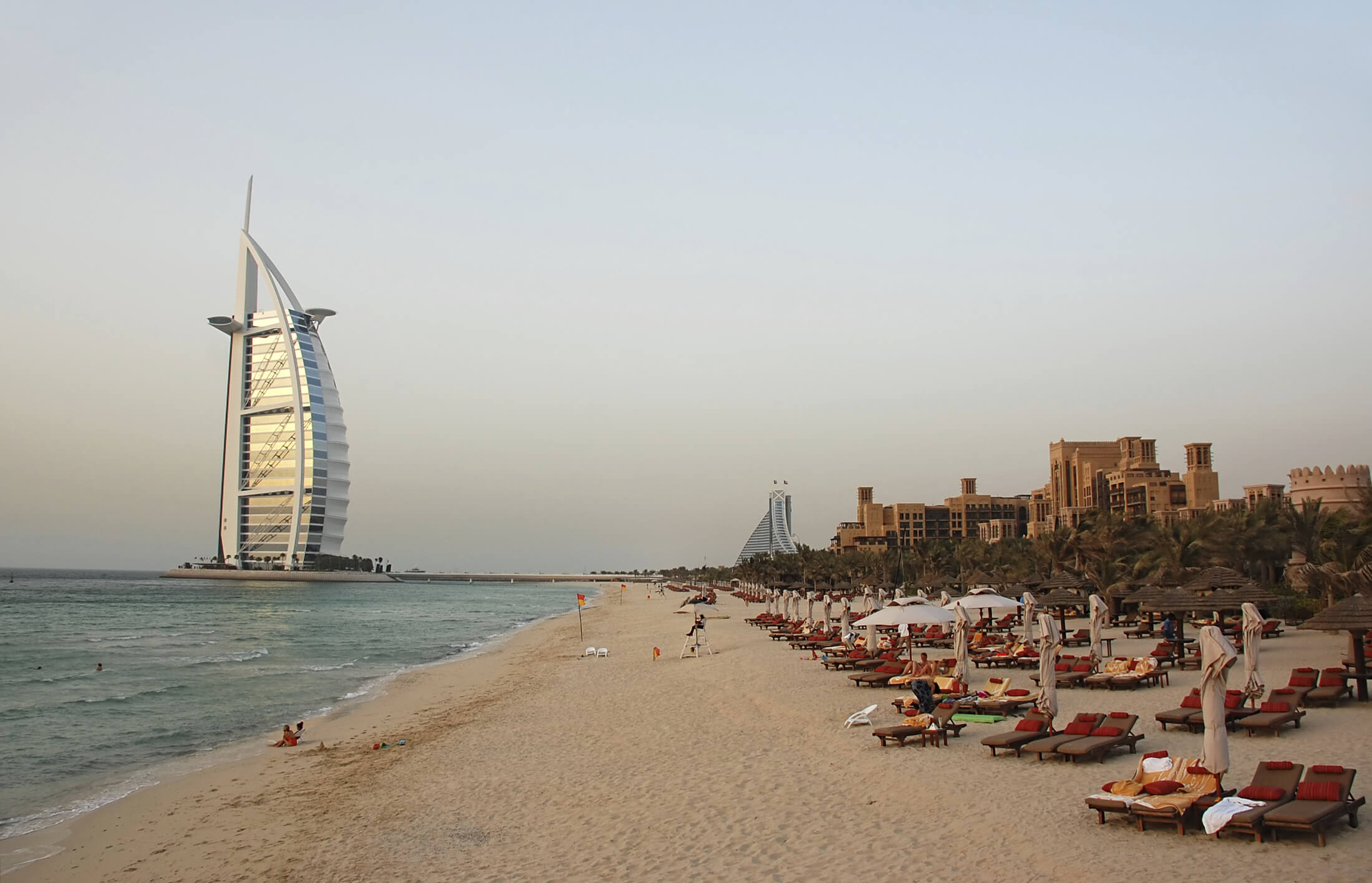 Source: travel-assets.com
This beach island holds out the prospect of a beautiful sight of the famous Burj al Arab and the Atlantis Hotel. This is a less traveled, a little mysterious spot. This is called the mysterious beach as one of its areas is hardly noticeable. The brilliant contrast between the crystal clear water, a clear blue sky and, white sand make it a postcard-perfect spot.
Al Sufouh Beach: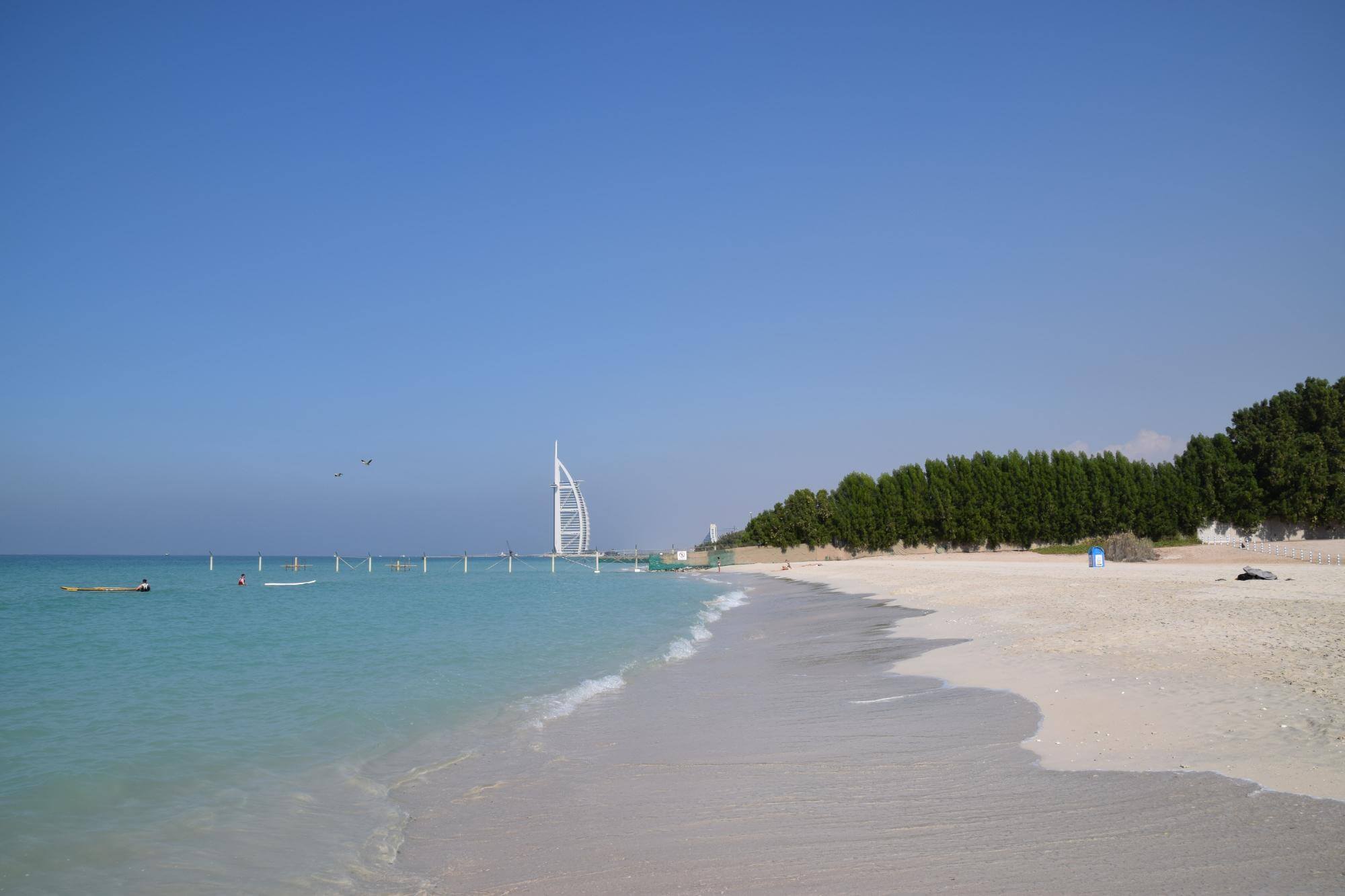 Source: travelask.ru
If you are planning for a honeymoon trip, this beach should be right there on your wish list. But being a private beach, this tour can be a little expensive. But being a private beach, it can attract couples with a good sense of privacy and solitariness. You can hang out there with your close friends as well, go boating, swimming, or simply sit back and relax.
Al Mamzar Beach Park: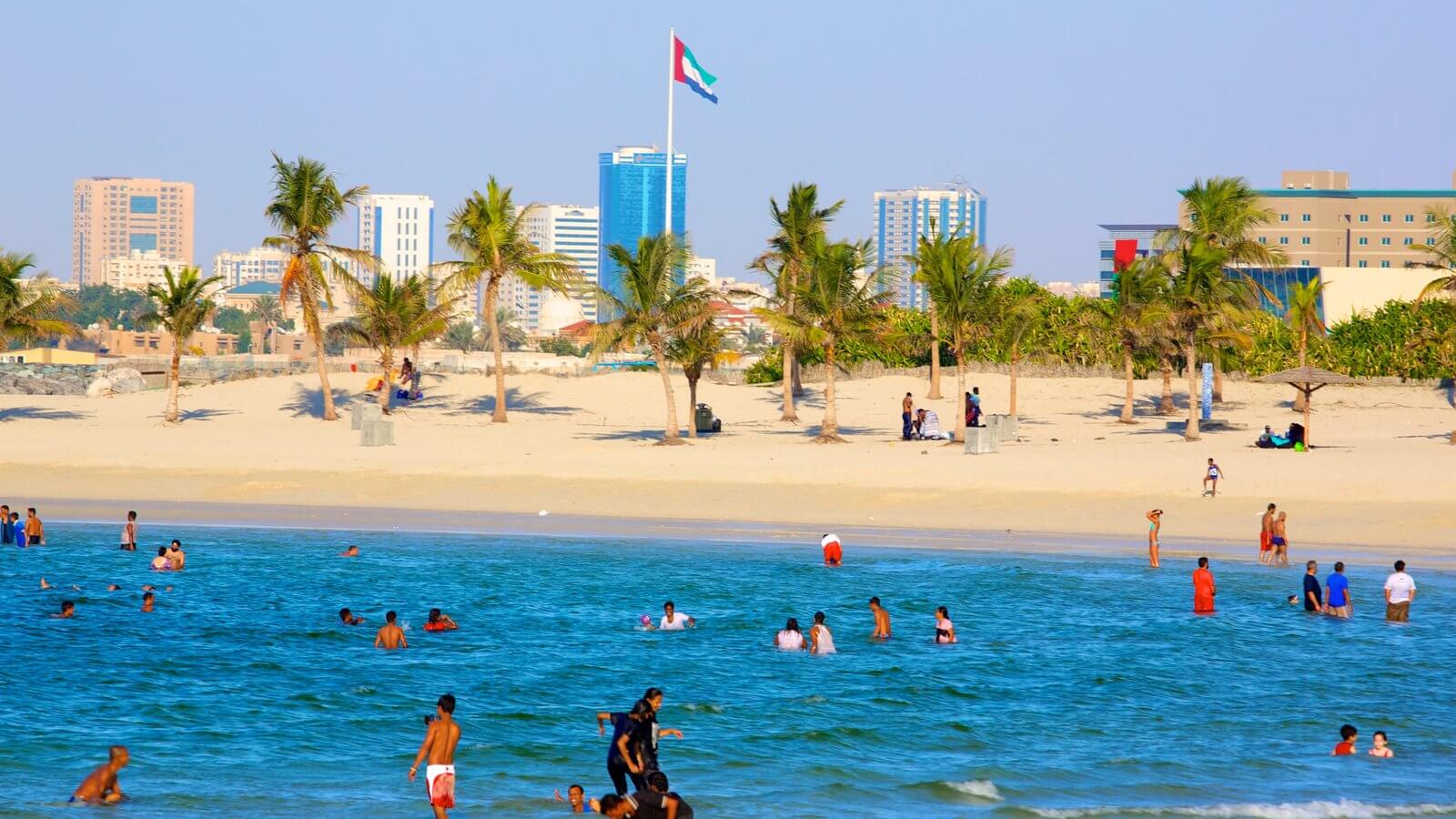 Source: travel-assets.com
There are many beaches in Dubai that are perfect juxtapositions of natural and artificial beauties. This artificially maintained beach park is an ideal destination for euphoric boys' groups with its diverse range of beach, water sports & outdoor activities in Dubai.
This is basically a grand water park backdrop a natural water body. The scenic natural blueness of water coupled with barbecue areas, lush green playgrounds, and lagoons is a treat to experience.
Ghantoot Beach: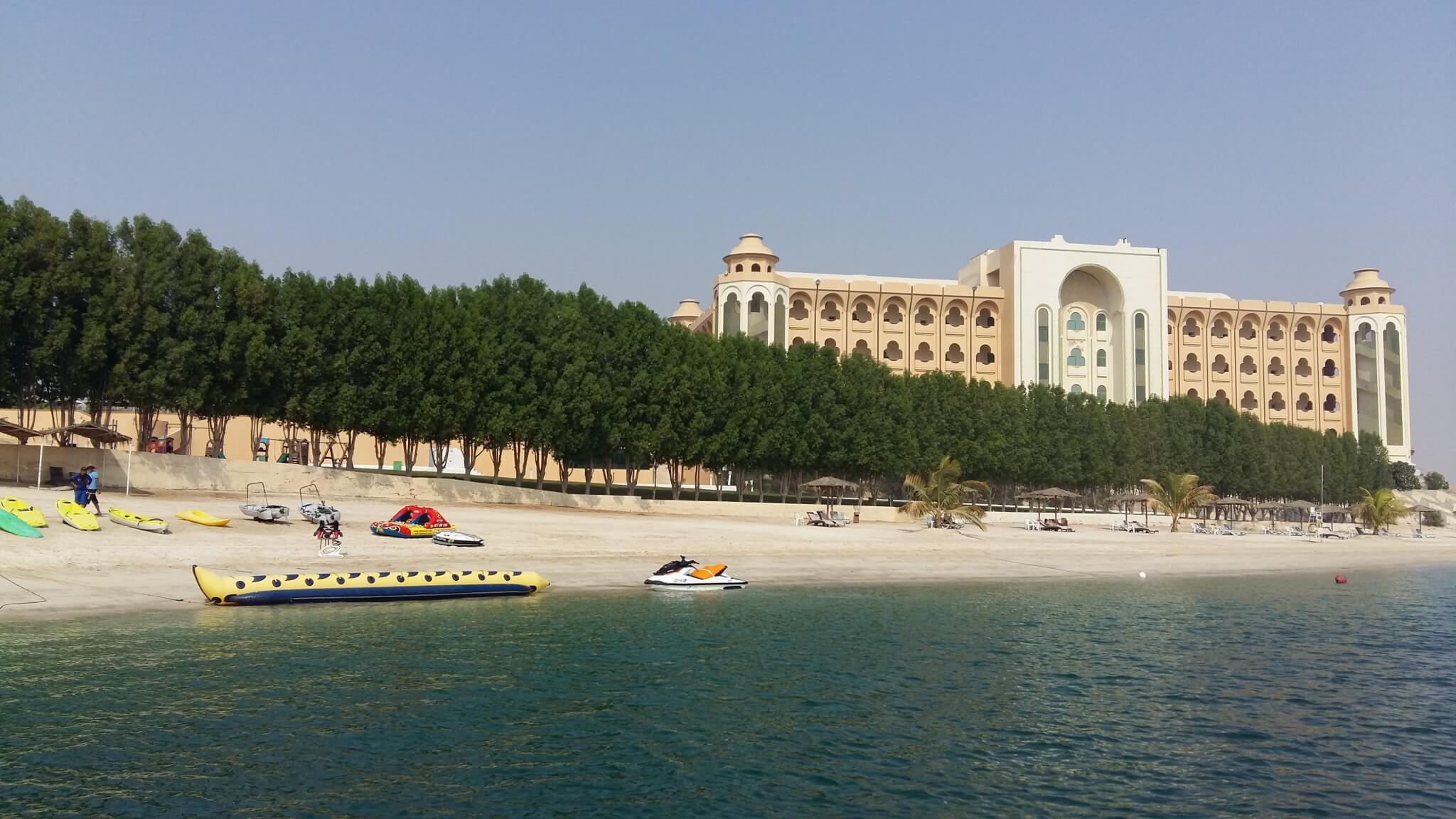 Source: gulfretail.com
Another private beach is on the list. Entry to this coastal spot costs around 100 Dirhams. This private beach is the hub of luxury with innumerable bars, pools, bistros, and, resorts. A visit to this beach can be an absolute treat for the party animals.
You can stay back there for a night and indulge yourself in the luxury of city life, just beside the seashore. There are several other means of entertainment too such as waterskiing, banana boating, etc.
JBR Open Beach: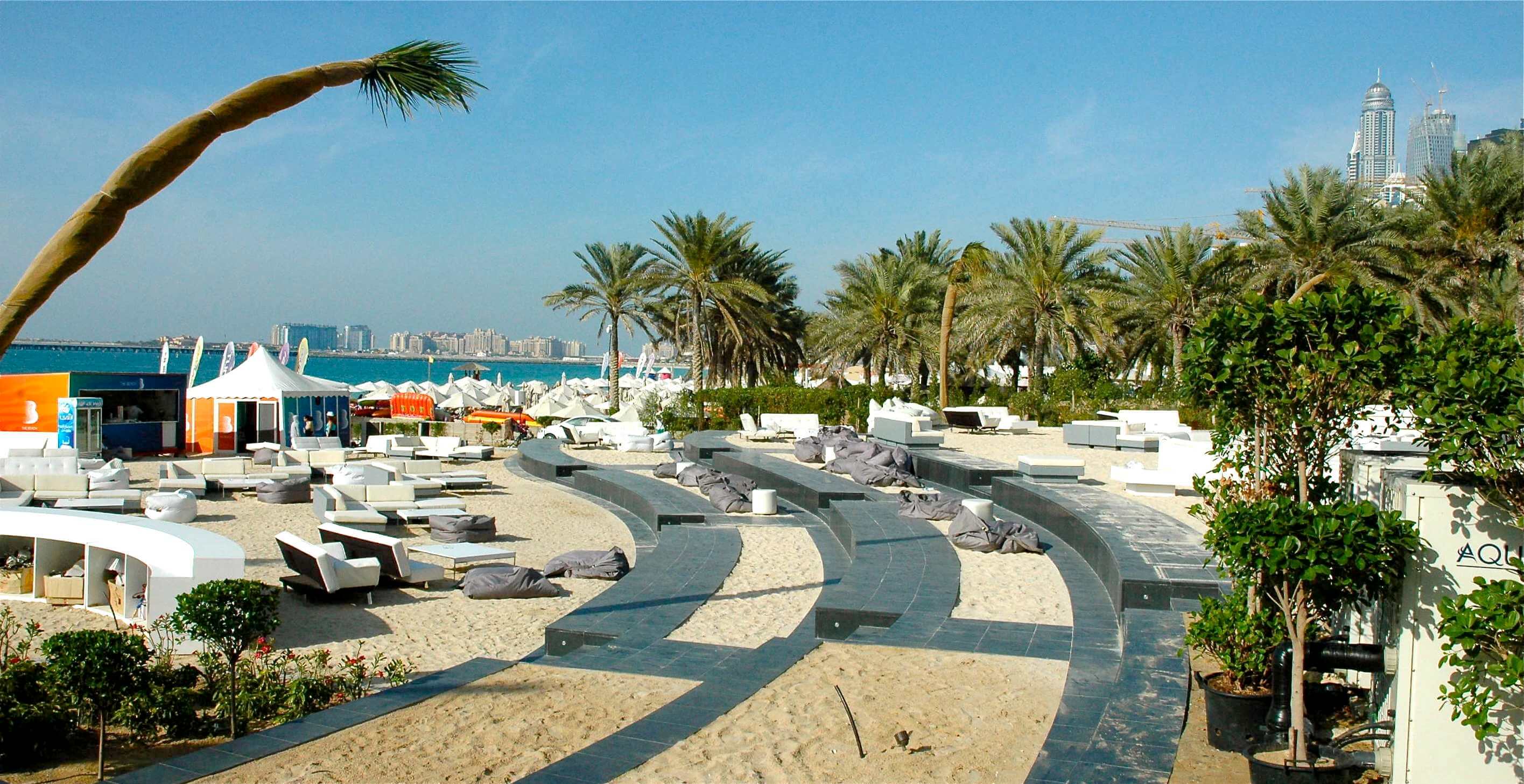 Source: letsvisitdubai.com
This beach is famously known as the 'Russian Beach' because of its sheer popularity among the Russians. A white sand beach with a width of some 1.8km, this beach holds out the prospects of showers, public toilets, and running tracks.
And thus this beach has been a common attraction for cyclers, runners, sunbathers, and swimmers. This beach becomes a little crowded during weekends.
Also Read: Astonishing Beauty Of Dubai Hotels
La Mer: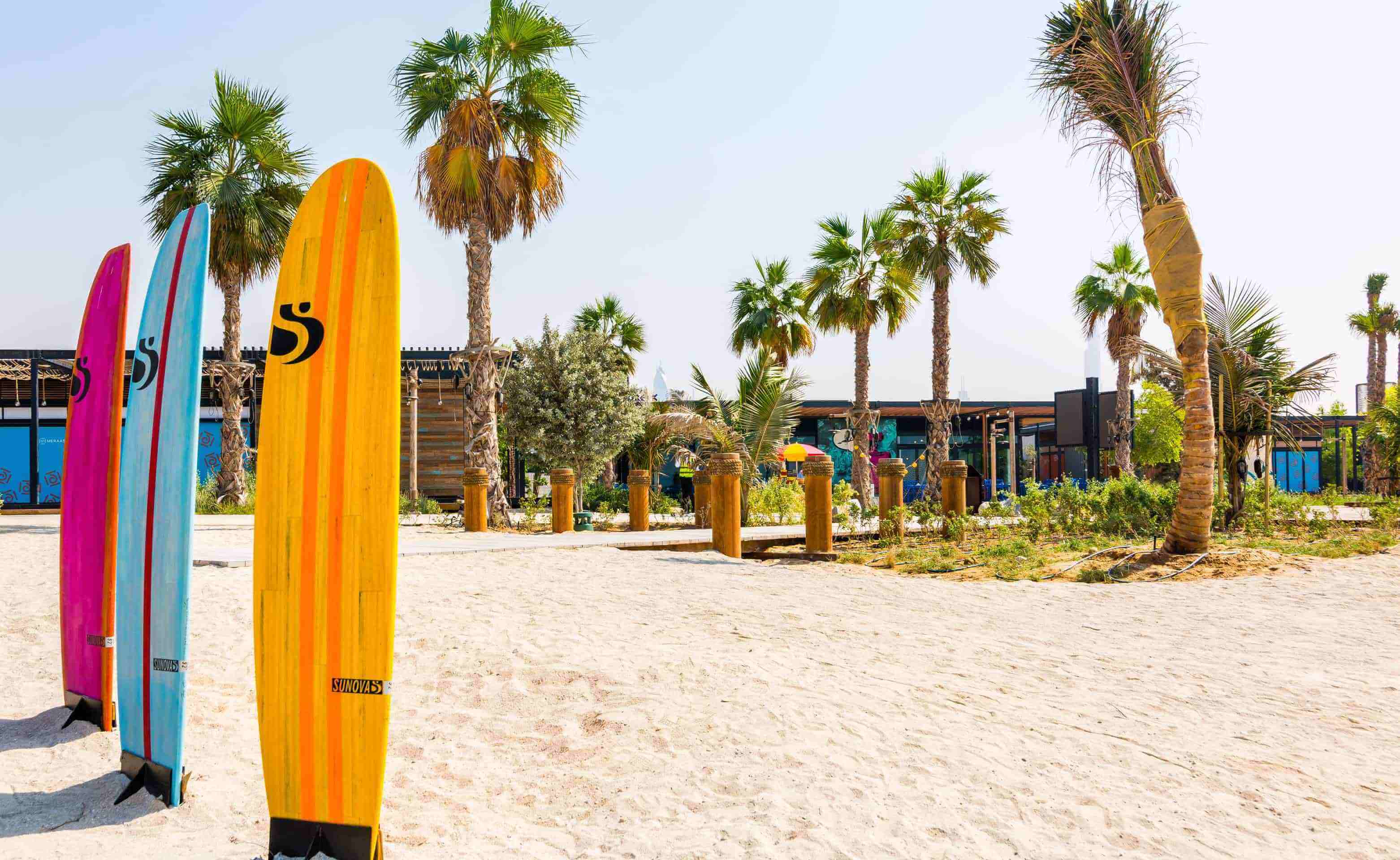 Source: wp.com
This is the newest beach in Dubai that has already been quite a popular tourist destination. This beach holds out the prospect of some good eateries, small restaurants, and cafes, and standout boutiques. There is also a children's park.
Royal Island Beach: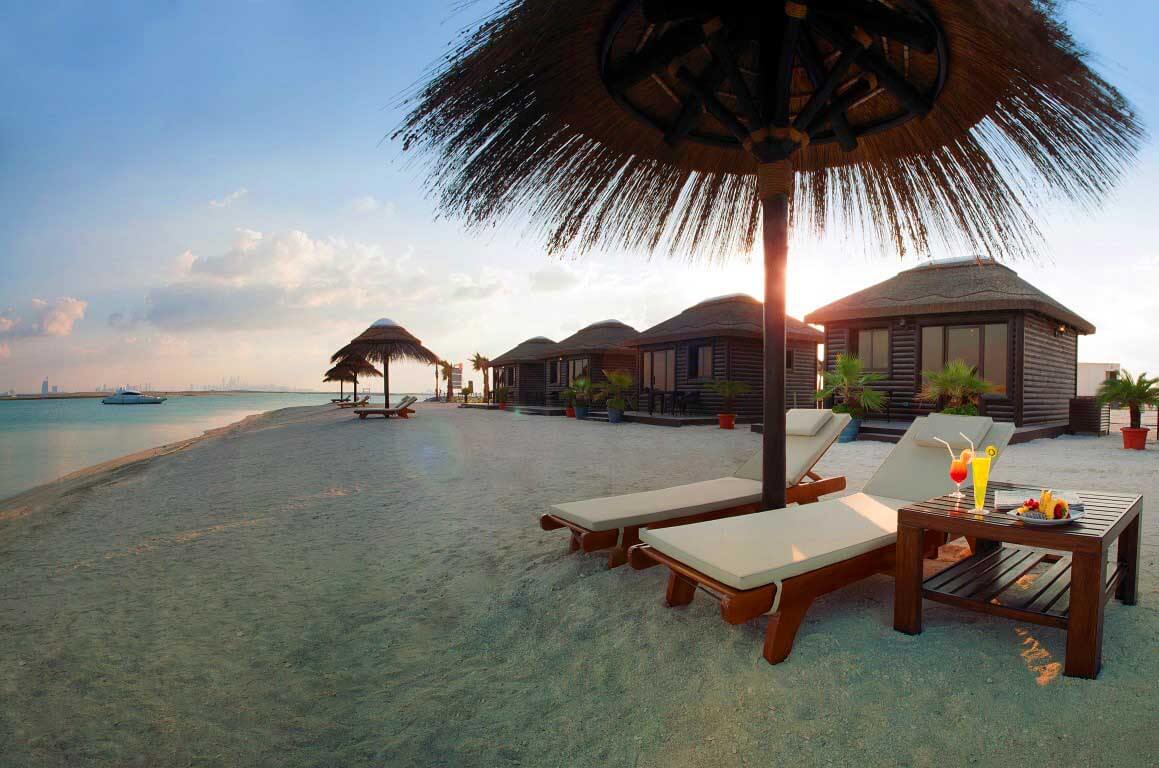 Source: wordpress.com
This is a private club beach that can offer you a luxurious holiday with a good range of international restaurants, swimming pools, long beach areas, and even an event area. Enjoy a five-star hotel life with food and drinks. So, if you have a good amount of money in your wallet, go, sit back, and relish.
Just like these beautiful beaches in Dubai, explore more at travelila.