Modern men have been placed in such an imposed comfort zone that we do not often pick up enough nerves to break those shackles of our dear zone of comfort. Yet we crave a break. We live for some fresh air at the end of the day. We wish to come out of the so-called domestic periphery of ours. And there lies the problem. Because the very idea of traveling is cross with the idea of a safe and secure boundary. And there are the best hotels in Australia that you can visit to get the freshness.
Traveling beckons us to leave those apparent illusions behind and to explore everything under the sun. But now man has been seasoned in this domestic comfort to such an extent that city luxury has become a sort of obsession for all of us. We need to see the ocean, but staying behind the glass. We crave to see the dazzling sunshine yet never like the heat of it.
So who is going to solve this problem? Who is going to balance these two and fulfill our requirements? Of course, the hotels. We have been blessed with the modern branch of 'interior designing' whose gifts we do crave every now and then. Be it a sunroof or a rooftop swimming pool, the best hotels around the world have redefined people's comfort to a whole new level, where you feel both at home and outside.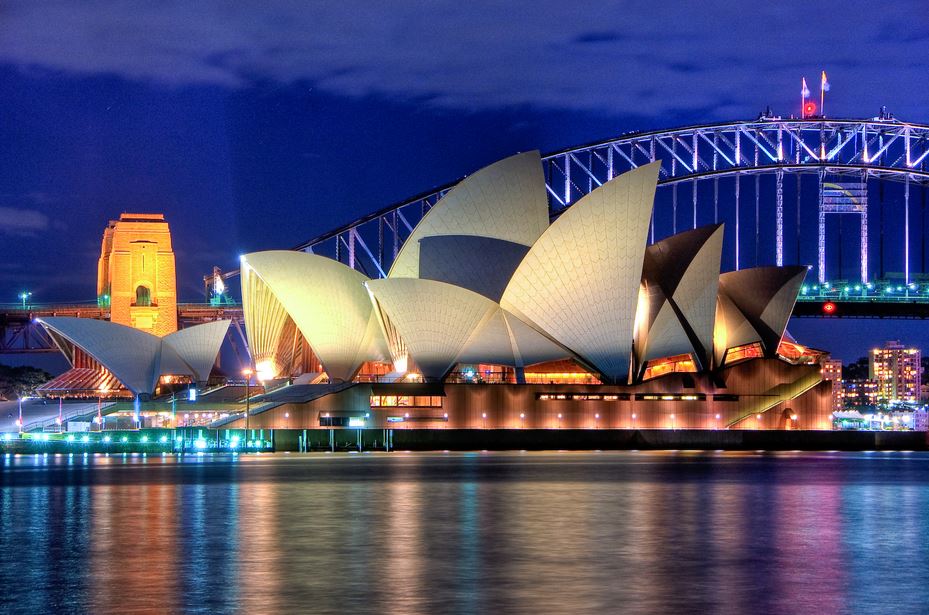 Source: gstatic.com
So nowadays we never forget to google the available hotels along with the destination spots. And once you start scrolling through the pages, you will certainly find out to your immense surprise that there are so many hotels that seem to be almost customized for you according to your choice.
While some people go for five stars, some are for reasonable ones. In the same way, for too many people, the location of the hotel becomes the deciding factor.
And in case you are planning to make a trip to Australia, the options are plenty. Australia, being a very popular tourist destination, caters to you with all that you need. It is the perfect collage of city luxury and natural beauty.
And this blend makes it so very special, so distinct from several other island beaches. Whether you want to soak in the sun under a clear blue sky or indulge yourself in city luxury, Australia will provide you both, separately and also at the same time.
You will neither feel the city's cacophony nor get tired of a typical solitary vacation on an island. You can enjoy your privacy and can mold it according to your choice and mood. The tantalizing beaches with innumerable attractions are always ready to give you perfect comfort.
Luxury here is not a burden but a choice. So here we pick up some of the best hotels in Australia for you. And these are arguably the most reviewed hotels in Australia according to tourists, travelers, and critics.
Park Hyatt Sydney, Sydney, New South Wales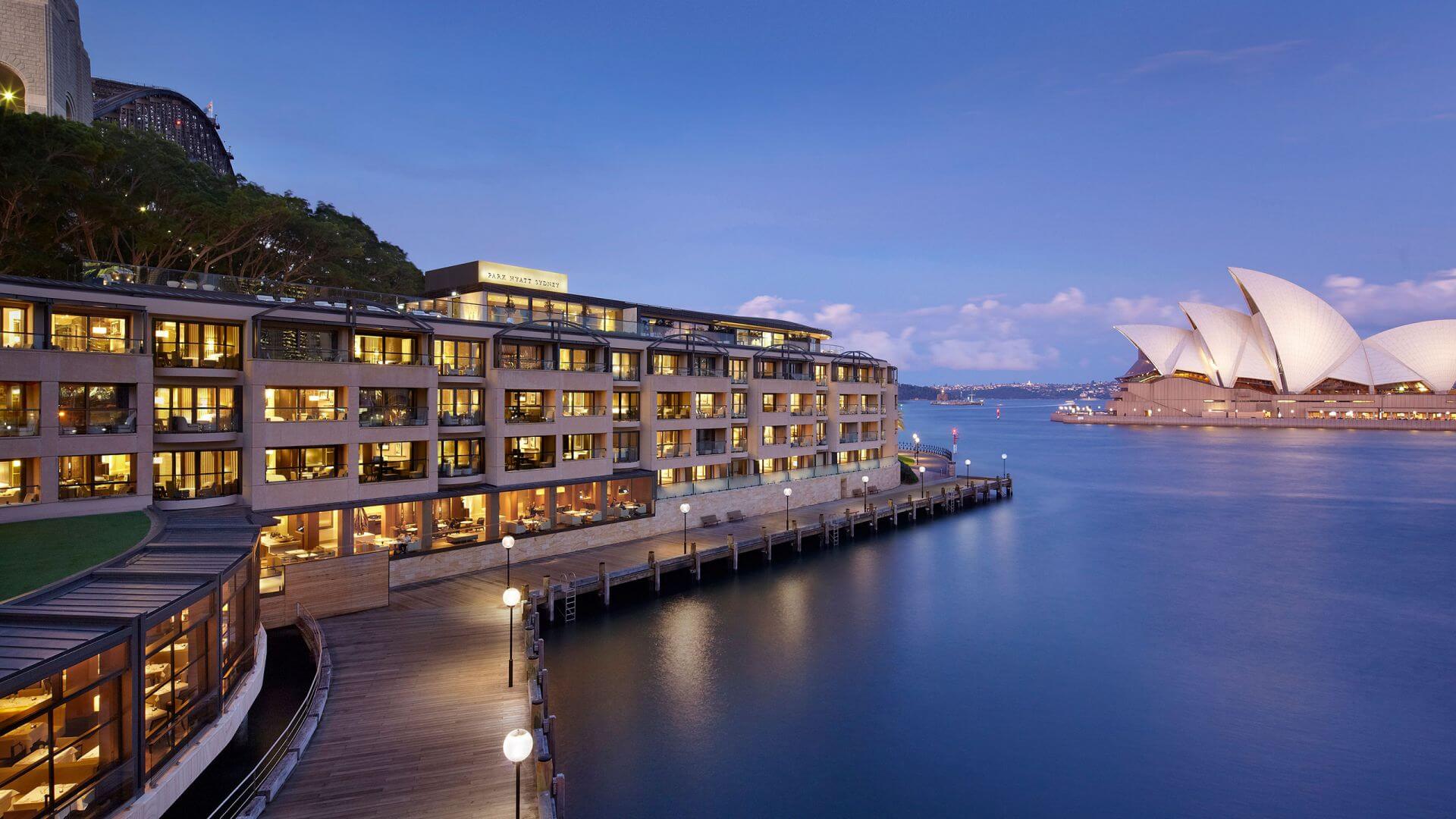 Source: hyatt.com
This place will redefine luxury in the truest sense of the term, with its brilliant location, magnificent atmosphere, and warm services. The panoramic view of the Sydney Opera House in front of your room will amaze you to such an extent you won't want to return to the cacophony of mundane life.
This place is a perfect juxtaposition of indoor luxury and outdoor beauty. Dining, here, is a lifetime experience as well. Though there are many beautiful hotels in Sydney Australia where you can stay at a cheap price!
Elements of Byron, Byron Bay, New South Wales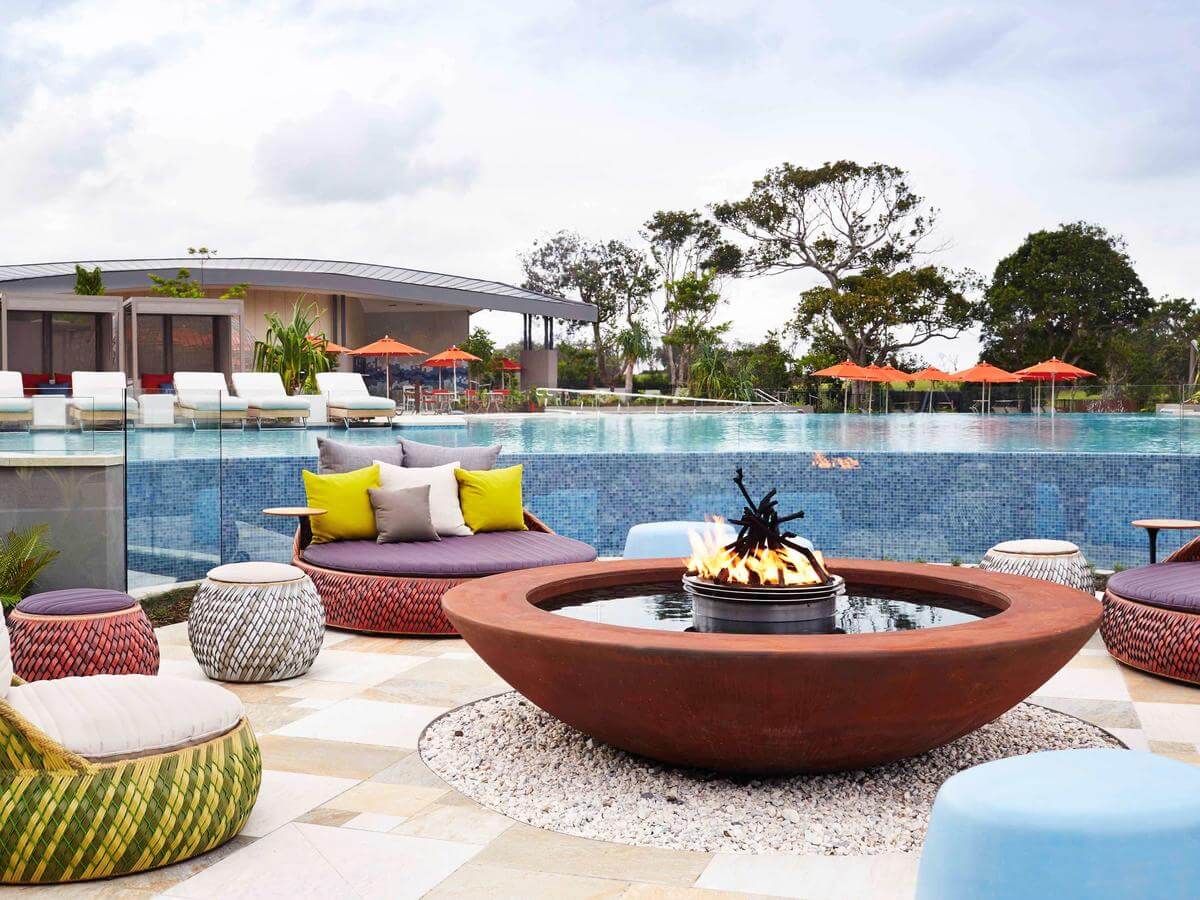 Source: bstatic.com
Elements of Byron is the latest beach resort with a promise of an enthralling atmosphere, where luxury puts hand in hand with nature in its crudest form. The small eco-cabins are high on demand with their service to individual privacy.
The location of the resort is very special as it looks onwards to the famous Belongil beach, a 15-minute drive from the township. Apart from that, the huge amount of natural greeneries along with some natural lagoons add a little extra icing to the cake. Most of the travelers in recent times have rated this beach resort high.
COMO The Treasury, Perth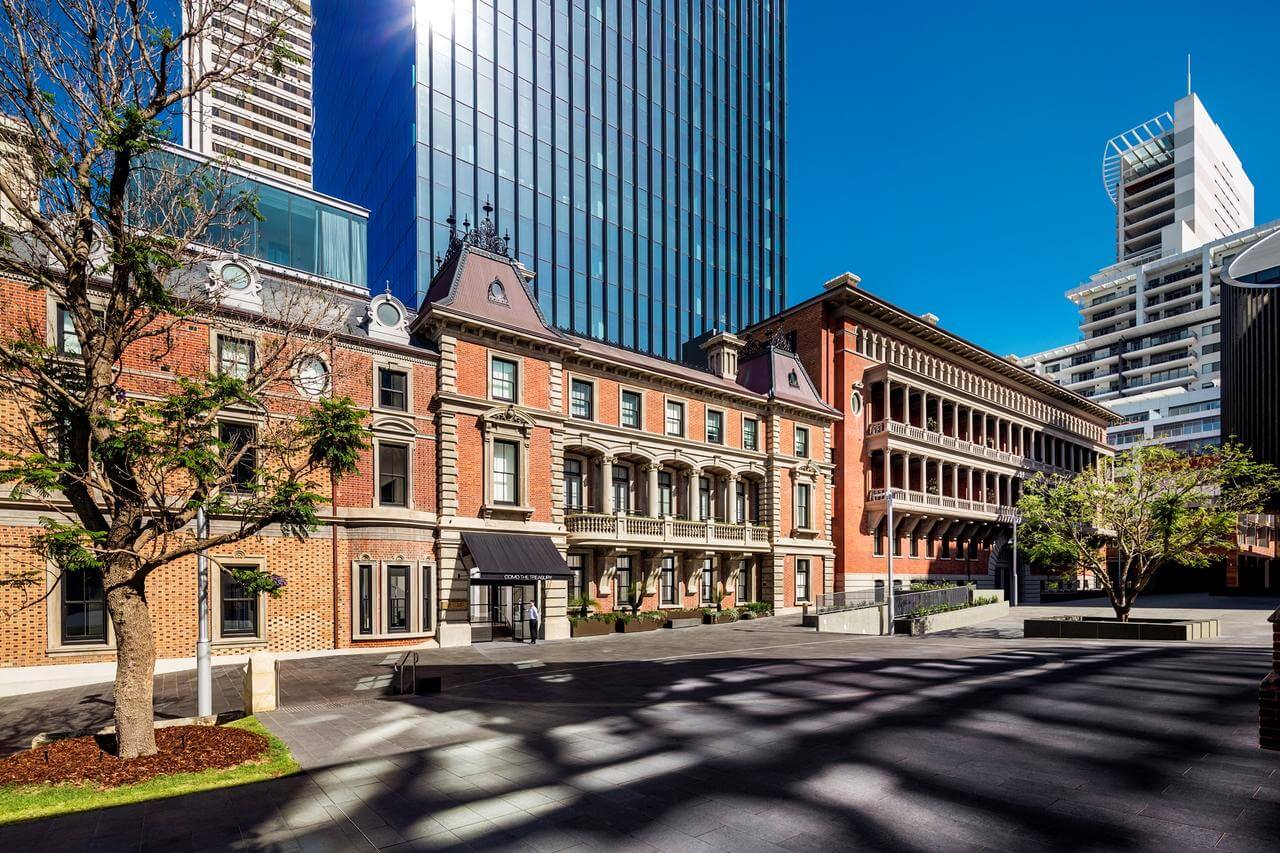 Source: bstatic.com
The name itself hints at some treasure. This is a place of immense historical importance as it has been reconstructed from the dilapidated state buildings of Western Australia. This is a famous heritage place with an impression of antiquity.
Surrounded by the Perth City Library, St George's Cathedral, and Swan River, this place has Perth's Geographical Center within it. So living here for a night will make you sit face to face with the heritage of this old city.
Pinetrees Lodge, Lord Howe Island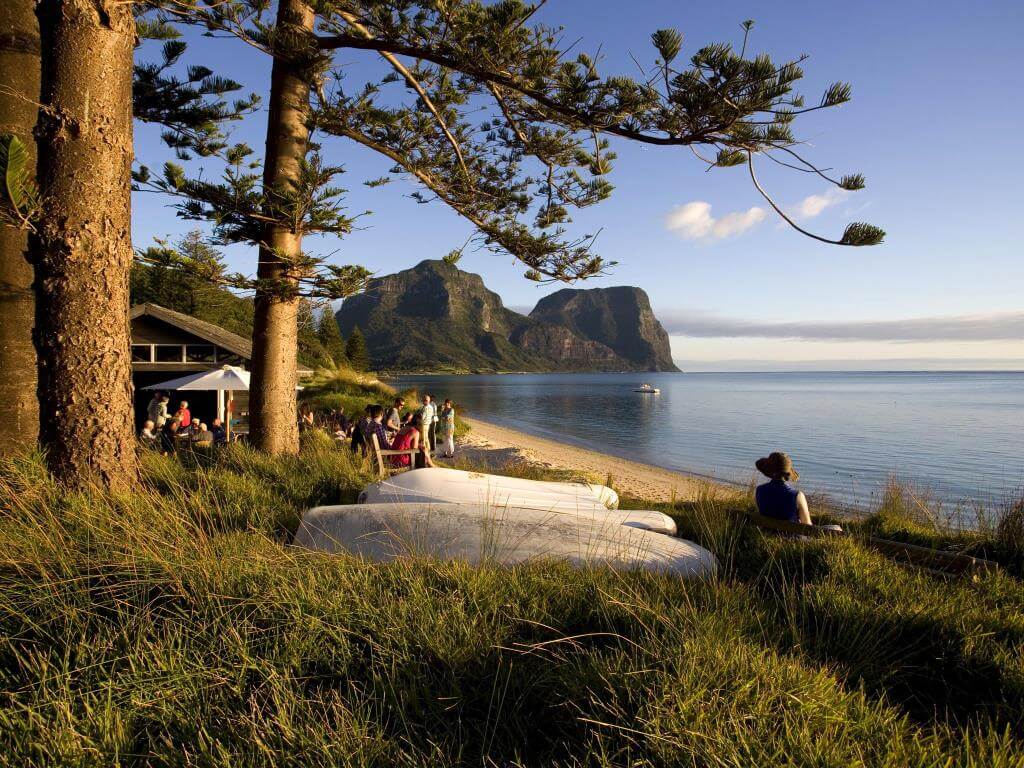 Source: australiaforeveryone.com
Again the name itself is enough to suffice the spirit of this hotel. Far from the madding crowd of city cacophony, this is the perfect resort to sit back and relax under a clear blue sky, soft breeze, and crystal clear water. The lagoon beach right in front of the lodge makes it the right place to chill out on the weekend. Living here can be a part of an ideal weekend coastal trip.
Aqua Resort Busselton, Busselton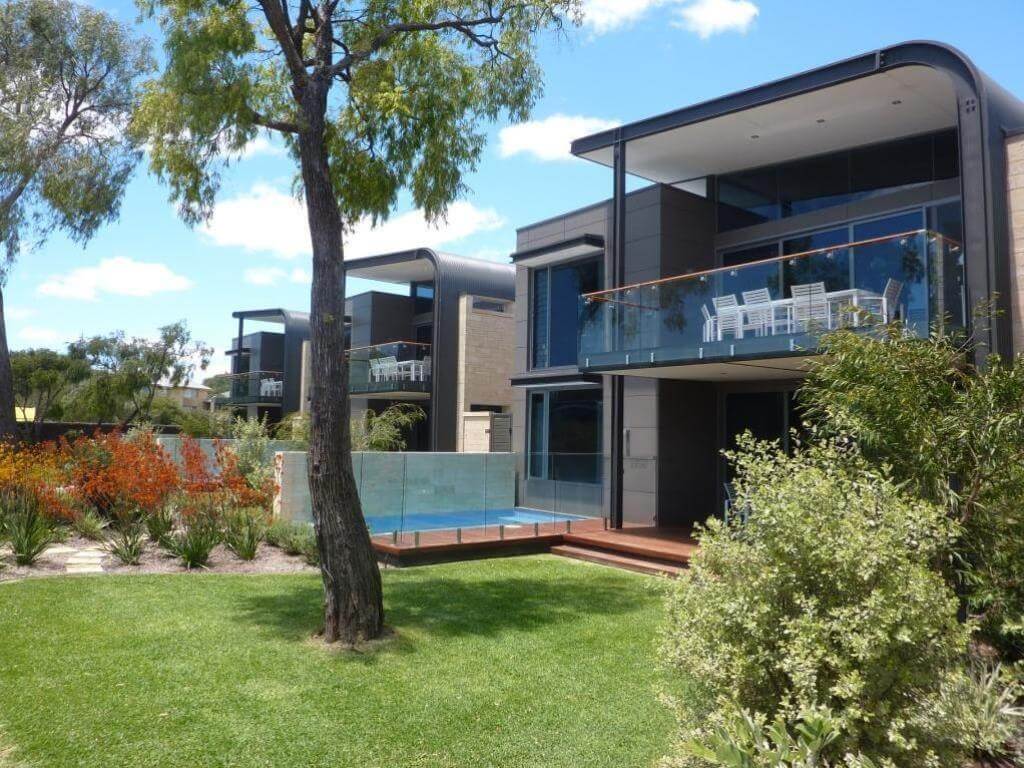 Source: agoda.net
As far as the international tourists are concerned, this western part of Australia is not much traveled. Located on the shores of Geographe Bay, this place is home to nature lovers. This resort is a brilliant blend of indoor luxury and outdoor natural beauty as in its premise the water body and the woodland keep hand in hand.
Groote Eylandt Lodge, Alyangula, Northern Territory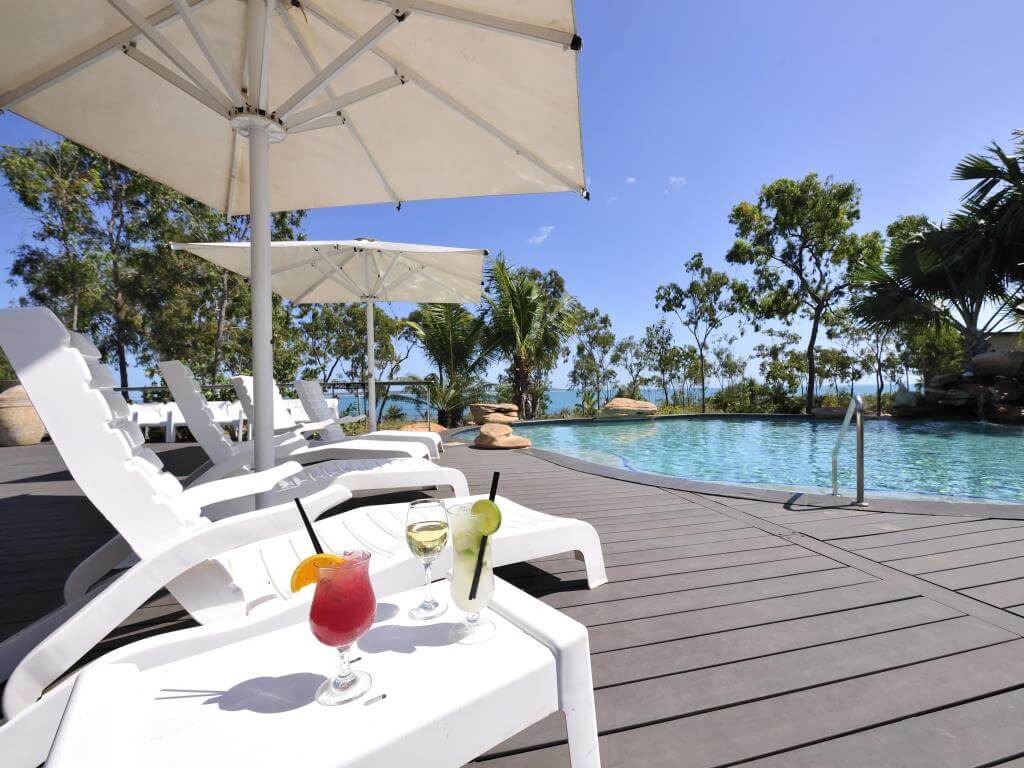 Source: telegraph.co.uk
This less-traveled beach is certainly bliss for travelers who love to explore. This is a very pristine place with immense natural beauty and an all-pervading silence. And this beach resort is certainly the cherry on the cake. It is a wishful land on a virgin island.
Crystal Brook Lodge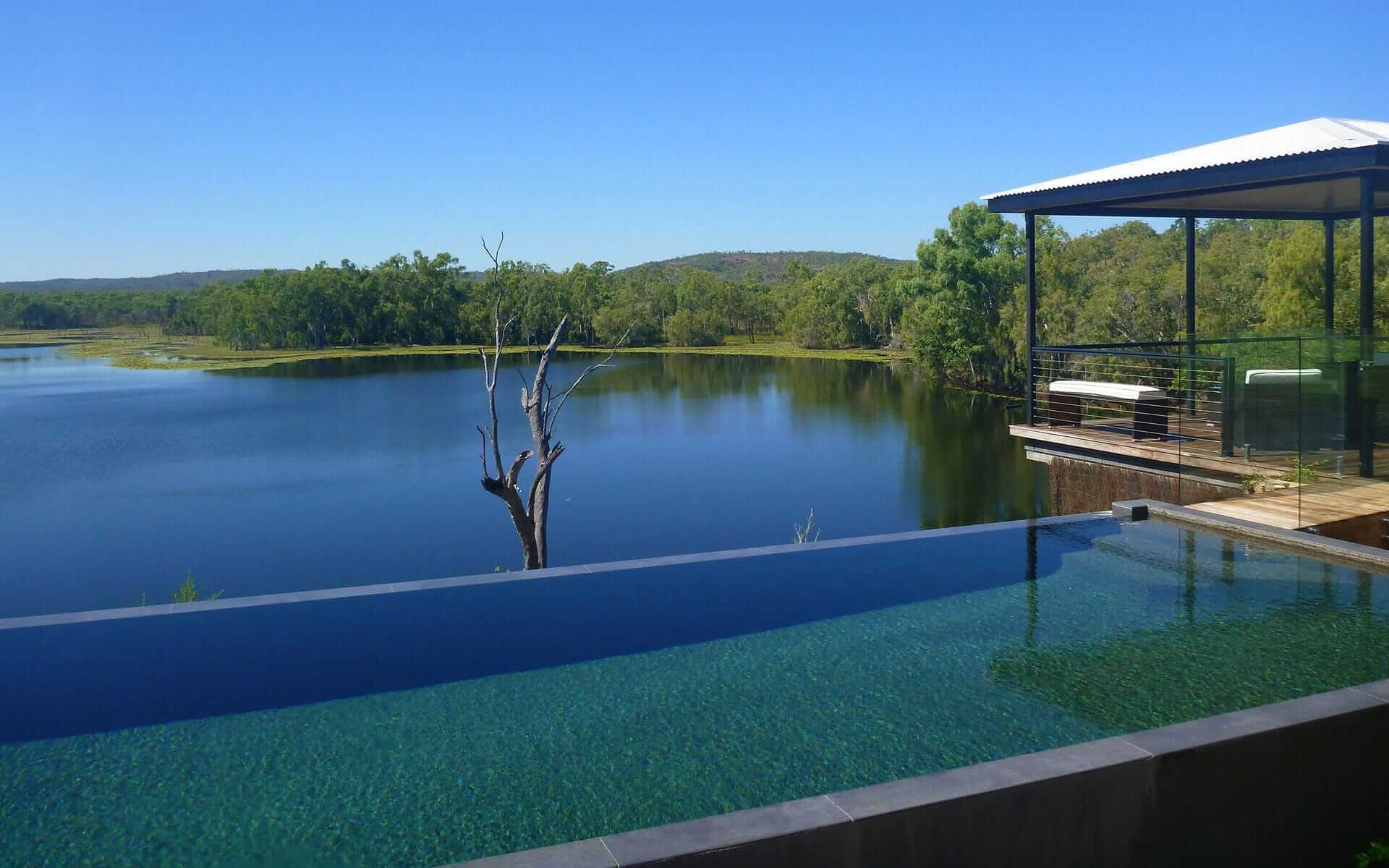 Source: telegraph.co.uk
Located in an oasis in the middle of the Queensland outback, this place is a rare gift for you if there is at all any room availability there. This a private lodge with a very low capacity of accommodation of hardly 10 to 12 people.
But that is also the best part of it. You never get an opportunity to customize it according to your need. Once you lodge, this place does not remain a hotel but a home. these types of beaches are generally located on the best beaches in Australia.
Rocky Hills Retreat, Tasmania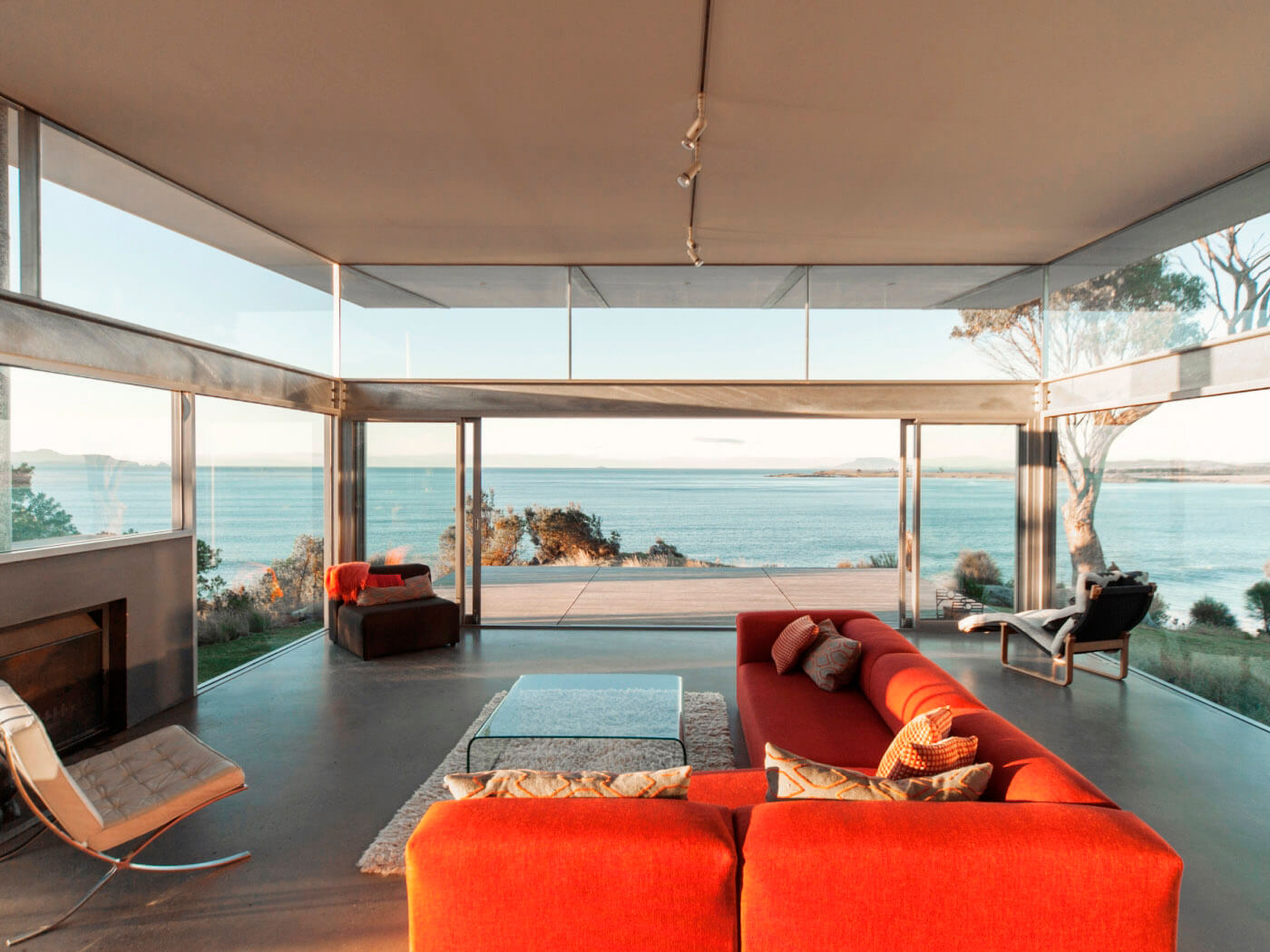 Source: valonretreats.com
It is another secluded place on the hilltops of Swansea, Tasmania. You will certainly get a typical feeling of a hill station. So do not miss the chance of going there. Because not many people chance to visit a hill station in the sea surrounding the land.
Also Read: Time To Know Everything About Autumn In Australia
Freestyle Resort, Port Douglas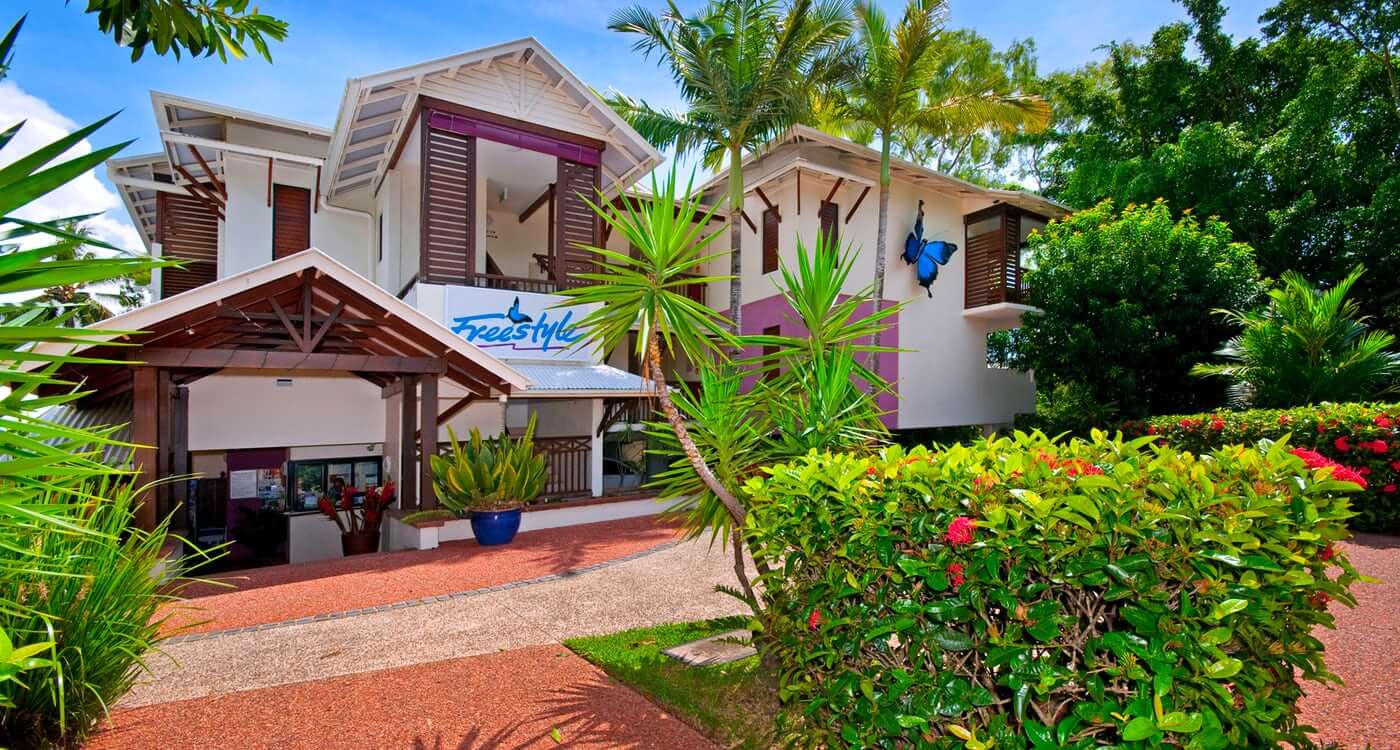 Source: imgix.net
This famous port city will provide you with everything you expect from a harbor town. And this hotel is the epitome of this. With well-furnished wooden rooms, this place will give a feeling of comfort in the high breeze of the coast.
Pumphouse Point, Tasmania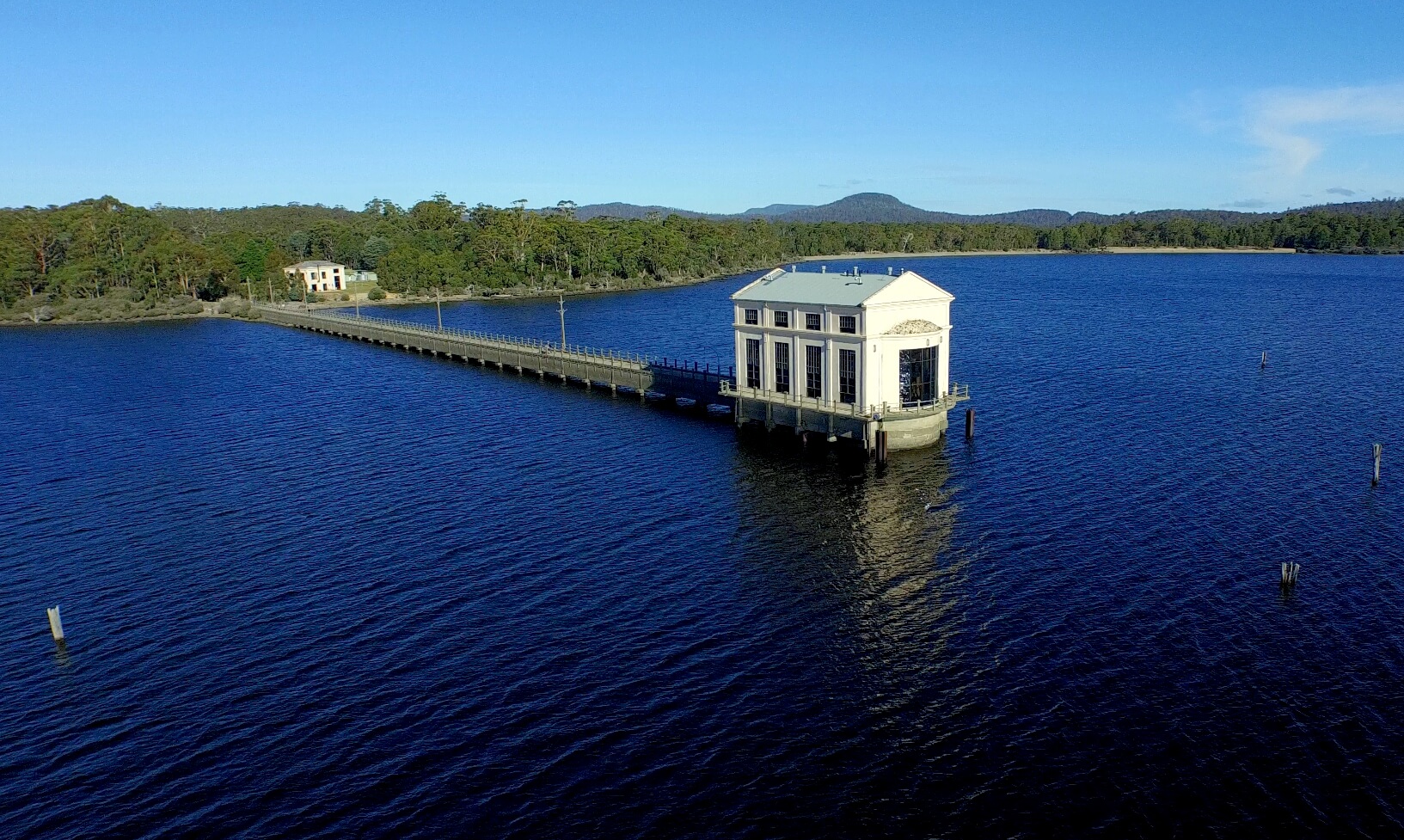 Source: outguidestasmania.com
This used to be a famous pump station many feet inside the water body. This station was later converted into this lodge. So living here can give you the feel of living in the middle of the water itself. So do not miss this out.
Thank you for visiting Travelila. Have a happy journey!